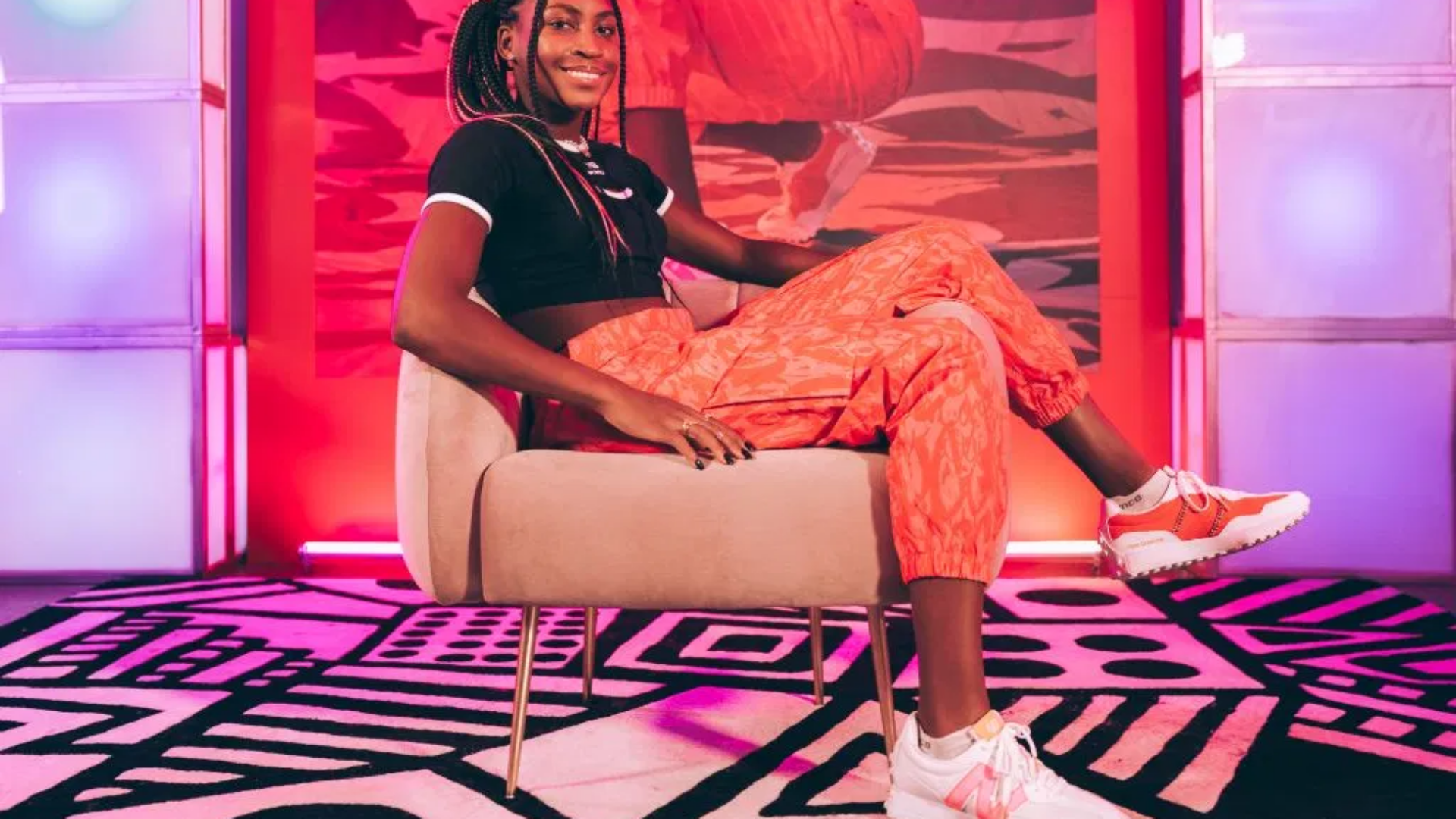 Coco Gauff Launches Debut Fashion Collection With New Balance
New Balance is the official sponsor of the teen tennis star.
17-year-old tennis star Coco Gauff has launched her first fashion collection with New Balance. Described as a "statement-making, late '90s style with a new, graffiti-inspired collection," the self-titled capsule features the Coco Gauff 327 Women's sneakers, a printed fitted short, and a throwback style windbreaker and joggers set.
"I wanted to push it with the graphics and fit of the collection so I am pumped to finally see it in-store and let fans get their hands on it," said Gauff, as reported by Forbes.
Gauff wore a bodysuit inspired by The Coco Gauff Collection at the U.S. Open. "It was actually driven by her," said Renee LeFevre, New Balance creative design manager for women's apparel, about Gauff's on-court fashion moment. "She's excelling in her career and she wants to have her own personal style. Having frequent touch-bases on what is working and what she's feeling allows us to create product that is truly her style." 
LeFevre continued, "I'm so inspired by her and I think she is so cool. She's actually quite mature for her age. She is, like … perfect. She's confident, humble and so well mannered. The things she stands for are so admirable. She knows her style and is authentic to her style. She's not copying anyone. That is amazing for her age." 
The sizes range from XS to 2XL, and is only exclusive to New Balance and Foot Locker.
Photo Credit: New Balance