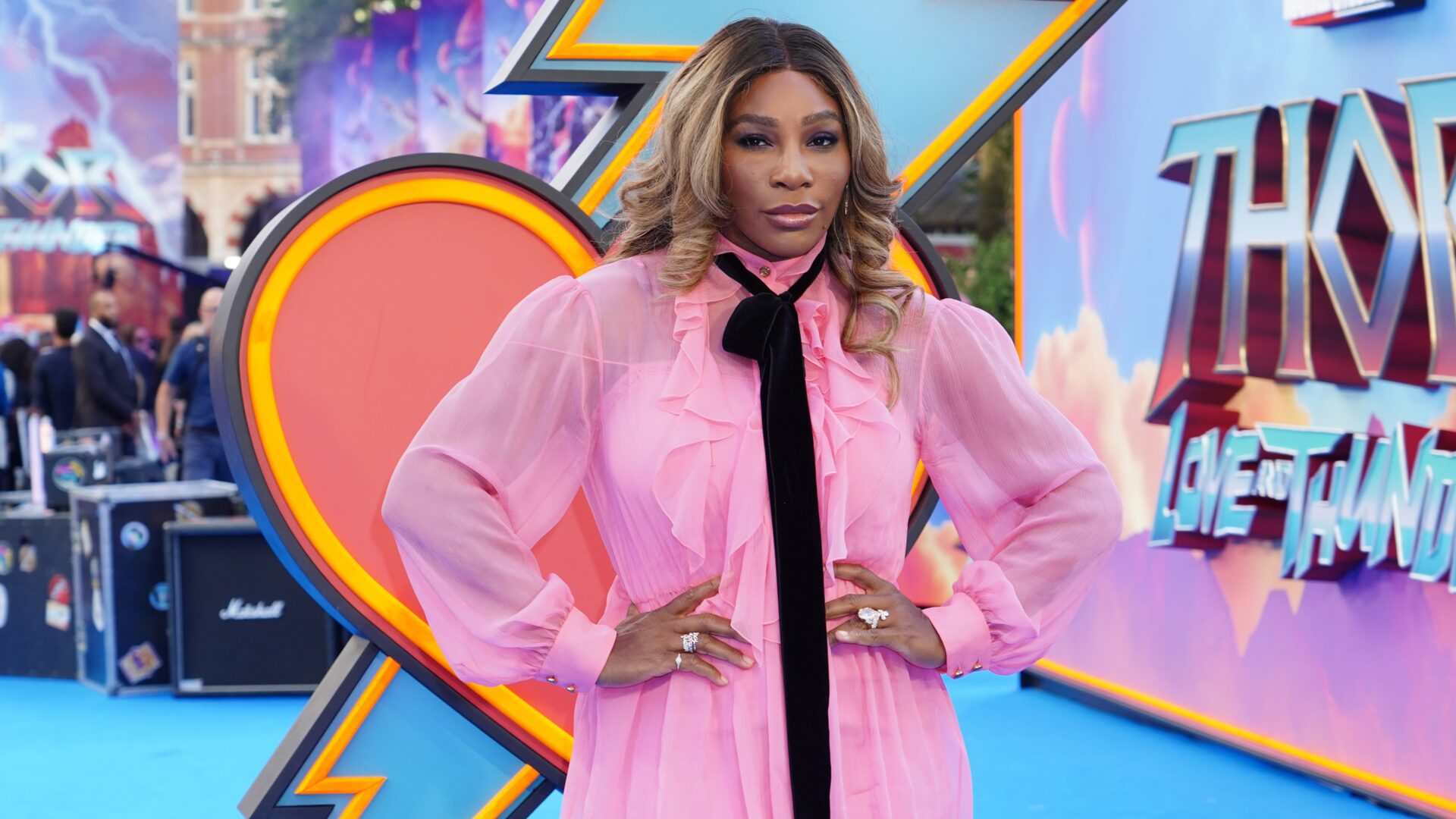 Serena Williams Invests $5 Million Into Selena Gomez's Wondermind Media Company
The news comes as Williams recently announced her retirement from tennis.
Tennis icon Serena Williams has invested $5 million into Wondermind – singer and actress Selena Gomez's mental health company. 
Serena Ventures, the Grand Slam champion's self-titled venture fund, was joined by companies such as Lightspeed Venture Partners, Sequoia Capital, and pharmaceutical company Allergan in the investment, reports Bloomberg. "We're obviously going to do more, and be a fund that does raise a billion dollars eventually," Williams said, according to the outlet. "One thing I'm good at is building a career."
Wondermind is a media platform created by Hulu's Only Murders in the Building star Selena Gomez, Mandy Teefey, and Daniella Pierso to help change the narrative around mental health. It has been valued at $100 million, according to Bloomberg. 
Williams will also be involved in content creation for Wondermind and working to promote the brand. The news comes as she recently announced her retirement from tennis. She told Vogue that she will be focusing on Serena Ventures, which has already invested in 16 companies such as MasterClass, Noom, and Impossible Foods. 
"In my own life, the balance has been slowly shifting toward Serena Ventures," Williams told the outlet. "I always say that I'm a sponge: At night I go to bed and I squeeze myself out so that the next day I can take up as much new information as I can. Every morning, I'm so excited to walk downstairs to my office and jump onto Zooms and start reviewing decks of companies we're considering investing in. We're a small but growing firm of six people scattered between Florida, where I mainly live, Texas, and California."
Williams and Gomez discussed the importance of mental fitness in a video posted on social media. "Mental fitness, for me, is just really learning to shut down. And you know, I did this years ago, before even mental health was a topic among everyone's mind," said Williams.
"It was more just like, 'All right, I'm shutting myself down today.' Just subconsciously, it was something I've always done. And now that I know that it's so important to just put yourself first, especially mentally, I always have shut-down moments. I have serious boundaries and I don't let anyone cross those boundaries."
Photo Credit: Serena Williams arriving for the premiere of Thor: Love and Thunder in Leicester Square, London. Picture date: Tuesday July 5, 2022. (Photo by Ian West/PA Images via Getty Images)
About Kyra: Kyra Alessandrini is a news writer at Girls United and a freelance journalist. Her work has appeared in publications such as Time, The Hollywood Reporter, InStyle, and Elle. Born in New York and raised in Paris, France, she is passionate about culture, street photography, and travel.