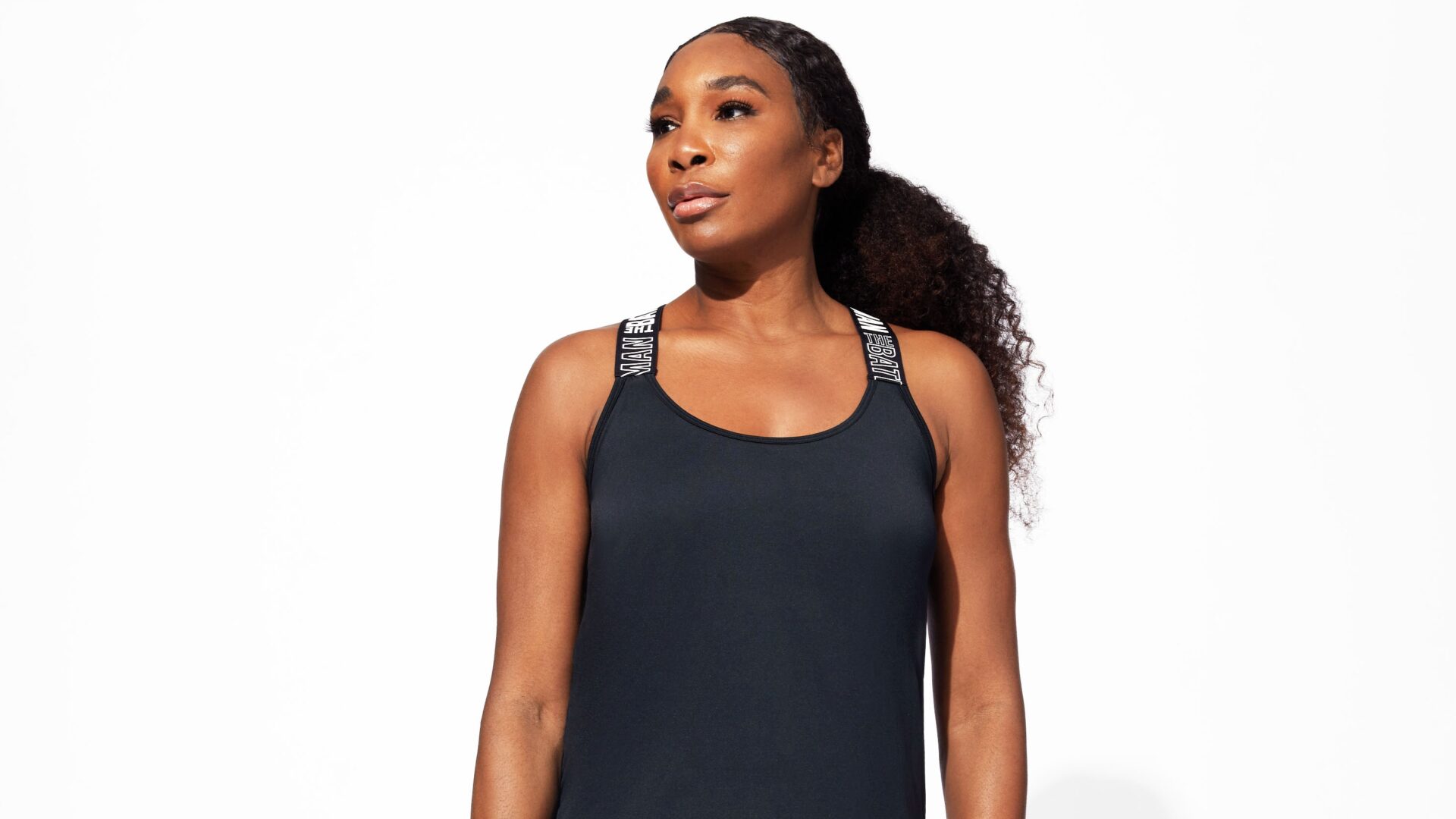 Venus Williams Releases Limited-Edition 'The Batman' Inspired EleVen Capsule
Customers have a chance to donate to Williams' Privilege Tax initiative.
Just in time for the premiere of The Batman starring Twilight's Robert Pattinson and High Fidelity's Zoe Kravitz, Grand Slam champion Venus Williams has officially launched an EleVen by Venus Williams capsule inspired by the film. Including leggings, tanks, tennis skirts, and dresses, the collection is currently available for purchase now on the official EleVen by Venus Williams website.
"Designed out of the dark streets of Gotham, Venus's designs were inspired from the neon lights, rain-slicked sidewalks, and midnight moonlight," reads the description on the EleVen by Venus Williams site. The collection is said to give a nod to Zoe Kravitz's sensual Catwoman character through its "sexy, rebellious undertones" which are demonstrated through the inclusion of mesh, studs, and the classic wet look in both black and white prints. The description continued, "Authentically Batman, the foundation of the collection is monochrome with a touch of red and 'handmade' touches like exposed zip detailing and lace-up eyelets borrowed from the legend himself who made his own bat suits."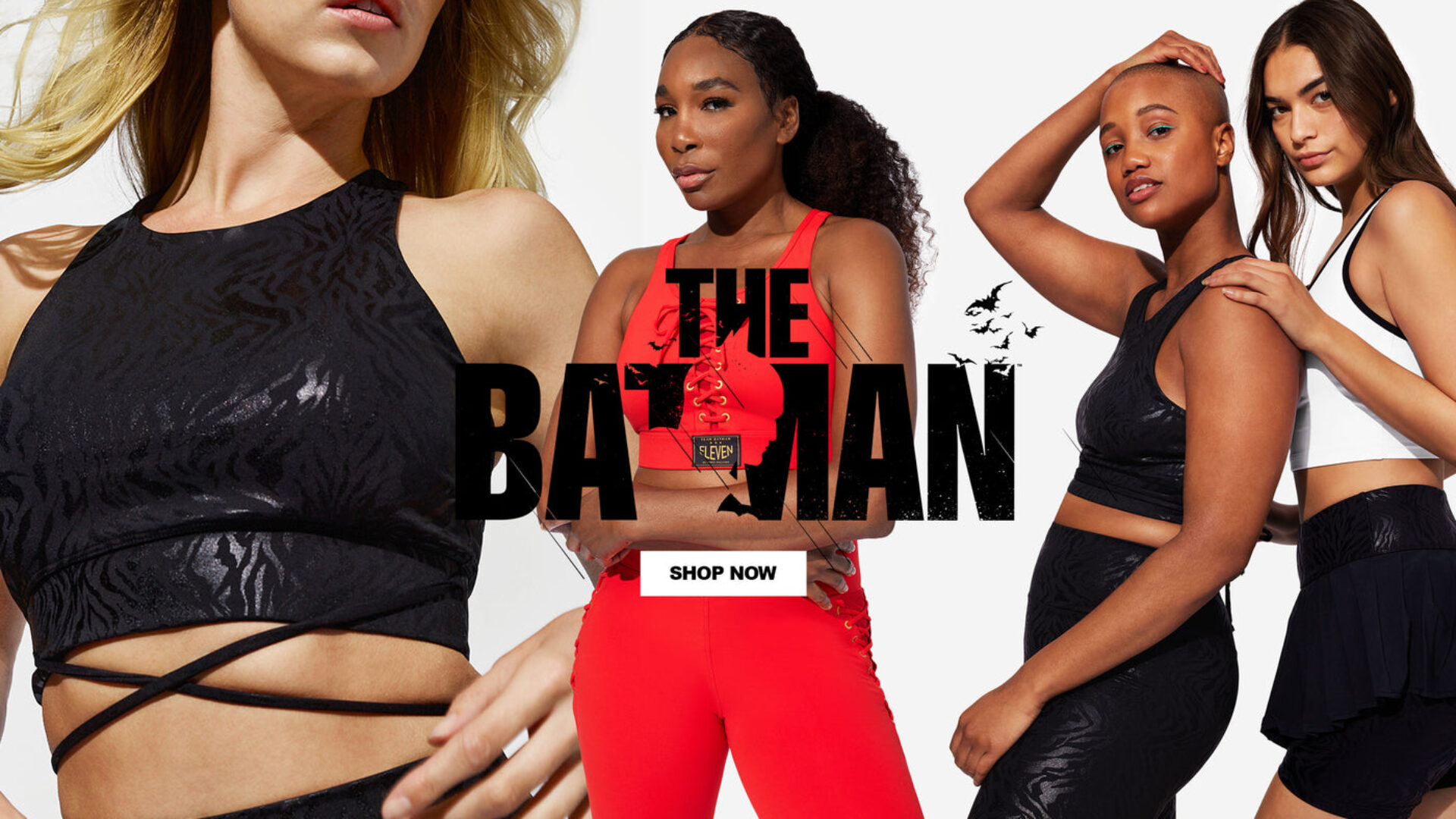 Throughout Women's History Month, Williams' brand is leading this year's Privilege Tax initiative, which is a coalition of retailers and businesses like Credit Karma, Lifetime, Tracy Anderson, and Credo raising awareness around the wage gap between men and women and raising funds for Girls Inc., according to a statement sent to Girls United. Any customer who purchases from EleVen's The Batman-inspired collection will have the opportunity to donate to the Privilege Tax initiative.
"Since seeing the success of our Wonder Woman collection, I've been dying to do another DC collab. Batman was just the inspiration I had been looking for – a gritty, resilient character with a signature look that demands attention," Williams told Girls United. Growing up, Williams always admired superheroes and comic book characters for their power, grit, and resilience.
Throughout her childhood years as a die-hard comic fan, Venus always loved the transformation of the protagonist from their day-to-day lives into their crime-fighting, kick-butt personas. "Each character assumes their super persona once they put on the suit. For me, my superpower was tennis, and my super suit was made up of tennis skirts, visors, tanks, and shoes. Putting on the suit transforms you into the most powerful version of yourself. That's why I set out to create EleVen – I wanted women to experience the confidence and power that comes from feeling and looking your best."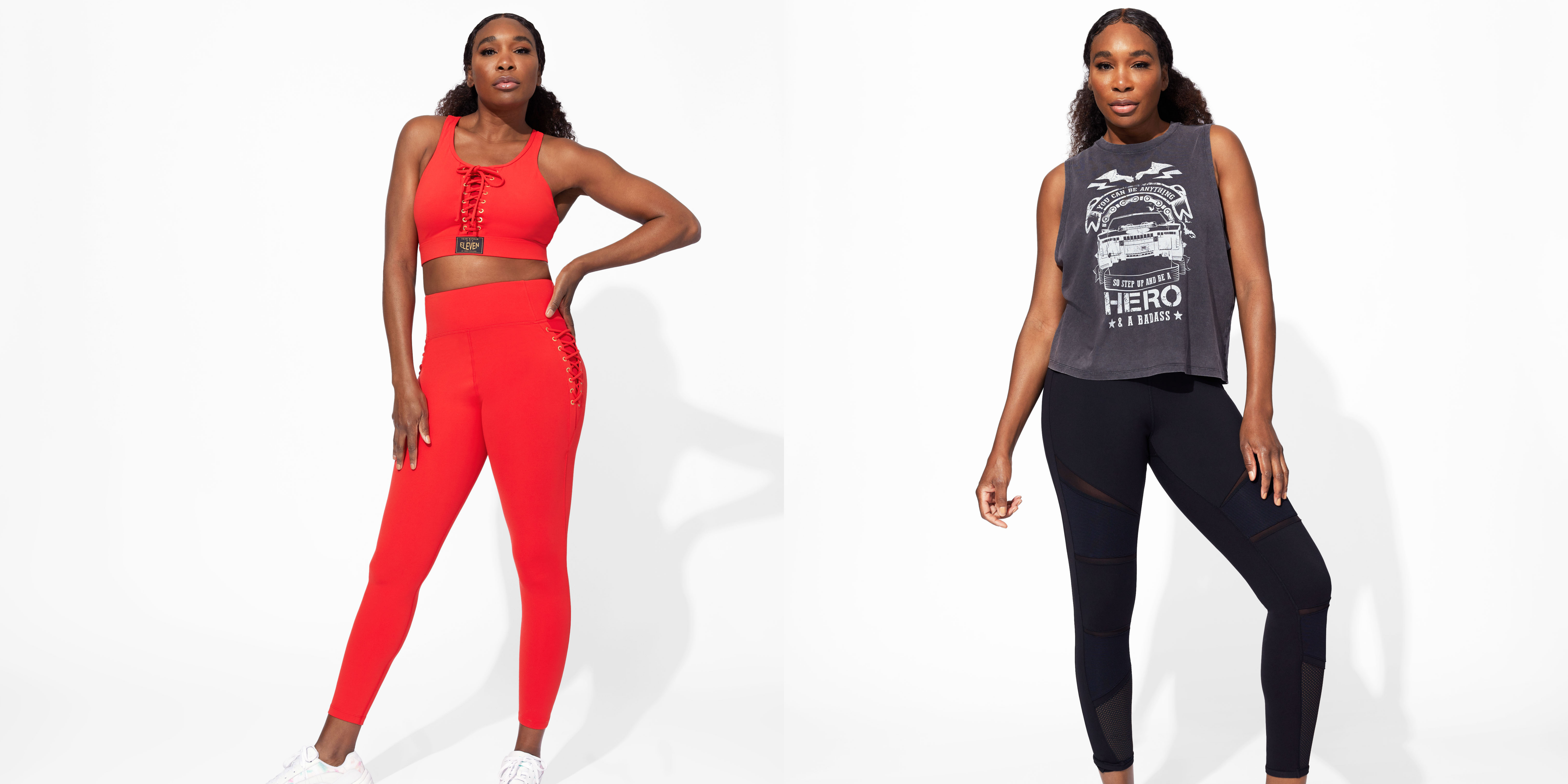 Like a parent with their children, Williams doesn't have a personal favorite from the collection and instead offered her love to every individual piece. "One of my personal favorite pairings is the Vengeance Sports Bra and Legging. The beautiful red tone combined with lace-up and eyelet details makes for such a cool fit – separately or together," Williams described the set that prices at $196.00. "Another go-to is the Hero Muscle Tank. It's such an easy piece to wear around the house, while working out, or with a pair of jeans."
After watching The Batman during a private screening in New York City, Williams didn't hesitate to share her thoughts on the film that inspired her latest collection. "I absolutely loved it! Robert and Zoe are two of my favorite actors and seeing them come together in such iconic roles was incredible. I can't wait for everyone to see the film and embrace the essence of Gotham with our EleVen collection," she said excitedly.
As we wait for more from EleVen by Venus Williams, the star athlete teased a bit of what's to come from the athleisure brand from the rest of the year. "We have a ton of exciting collections in the works. Our next launch is going to be your go-to collection for spring. Soft pastel tones, transitional styles, and uplifting patterns come together to make one of my favorite collections yet," Williams disclosed.
Until then, customers can shop The Batman x EleVen by Venus Williams collection on the official site with products starting at $78.00 with sizes ranging from XS to XXL.
Photo Credit: EleVen by Venus Williams