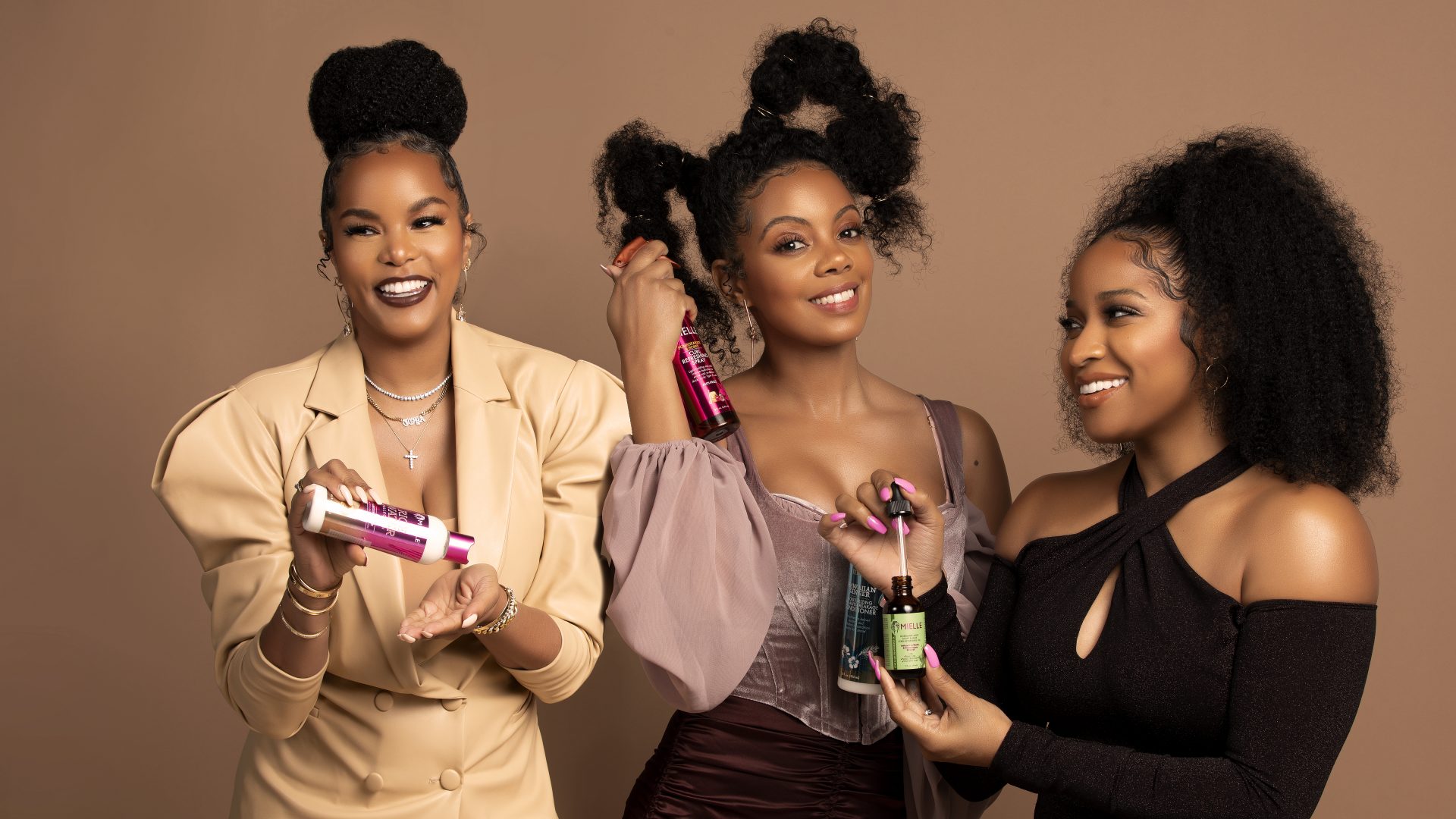 LeToya Luckett, Toya Johnson and Monique Rodriguez Go Back to Their Roots
The two ambassadors and CEO talk self-love for the Mielle Organics 'Unmasked' campaign.
Self-love starts with yourself. Yes, that is redundant but true. Self-love requires retrospection, honesty, accountability and going back to your roots, which is exactly what this Black woman-owned haircare brand is encouraging young girls to do.
Mielle Organics' Unmasked: I Know My Roots Series featuring CEO Monique Rodriguez, and brand ambassadors LeToya Luckett and Toya Johnson is a new multi-part video series that encourages multi-cultural young women and girls to have those layer-peeling conversations about faith, mental health, inner beauty, and their natural hair.
"It's a key pillar of our values of empowering young women," Rodriguez told ESSENCE. Aside from Johnson and Luckett being entrepreneurs and mothers, Rodriguez wanted to tap the television personality and singer for the campaign because their vibrant energy and positive self-representation were aligned with Mielle's brand. "It was just totally in alignment for us at Mielle to come together, take it back to our roots, and to share our hair stories of how we did not necessarily embrace our natural hair growing up because it wasn't considered beautiful. Now we embrace our natural beauty and we're able to express ourselves through haircare."
Johnson, who is a personality on T.I. and Tiny: Friends and Family Hustle, expressed her involvement in a campaign and why she wanted to be part of this conversation in a world where natural isn't glamorized. "People don't appreciate natural stuff and a lot of the young girls are coming up not really appreciating their beauty," she said passionately. "When I say their beauty, I mean not wearing makeup, not brushing your hair out, wearing your hair in its natural state without all of these bundles of weave and the big eyelashes – just natural beauty."
In agreement with Johnson, Luckett, who is responsible for the early 2000s hit singles such as "Torn" and "Regret" featuring Ludacris, shared how being a mother to a daughter taught her about the importance of leading by example in self-love and self-acceptance departments. "Freedom is when you realize that God only made one of me. It's only one and how God designed me so perfectly, it can't be copied. As soon as we understand that and accept that, I think we'll all be better," she said.
We caught up with Luckett, Johnson and Rodriguez about their mental health, the most important lessons they're teaching their children and how natural hair plays a role into the self-love that Black girls experience. Check out the conversation below.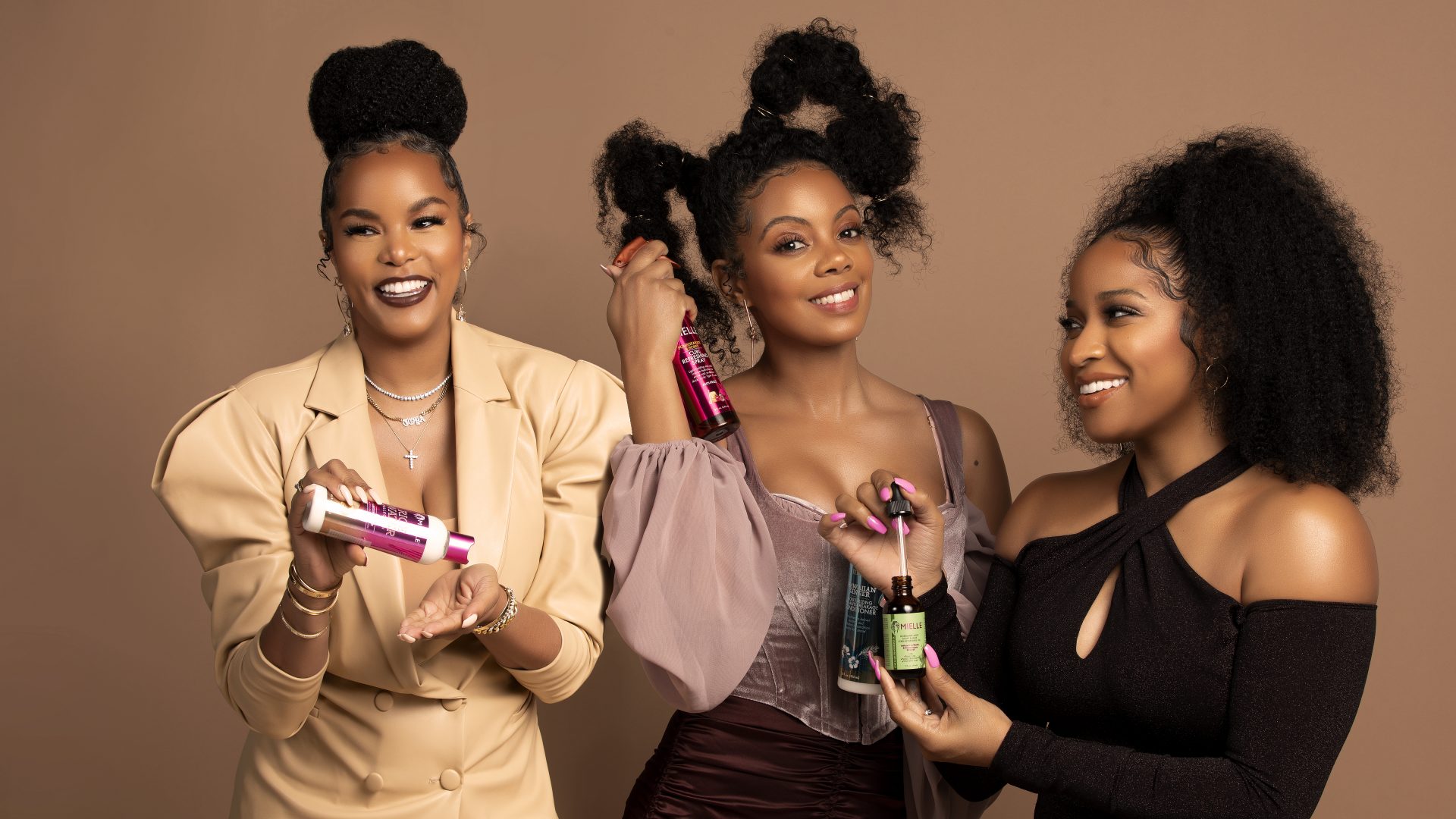 Major Beauty Lessons Passed Down To Their Children
Johnson: "Growing up, I wasn't really taught to really take care of my hair. I just knew that I had a lot of hair, it was curly and I wanted it straight. The one thing they did say is, 'Don't let nobody play in your hair,' and that's something I teach my kids. With Reign, I always keep her hair in a protective style or puffs. I'm teaching her to embrace her beautiful curly hair. When you have the kids, you really get into the importance of care because your children come to you with different stories like how they want to look like this person in school. That's when you get into teaching them you are beautiful the way you look and your hair texture is beautiful. When I was growing up, I really didn't have that person really teach me about hair care. I just had to figure it out as I got older."
"Don't allow this new wave of what you're seeing going on to change who you are. I tell my daughter this every day because I can only imagine what it's like to be in her shoes as a 22-year-old that's in a spotlight with a cruel world like this. She posted a hair video of the day, embracing her natural beauty, no makeup, and no weave. She shared it with all of her followers, only for people to have negative things to say. It's like, we live in a world where we would tear each other down and it's so sad. "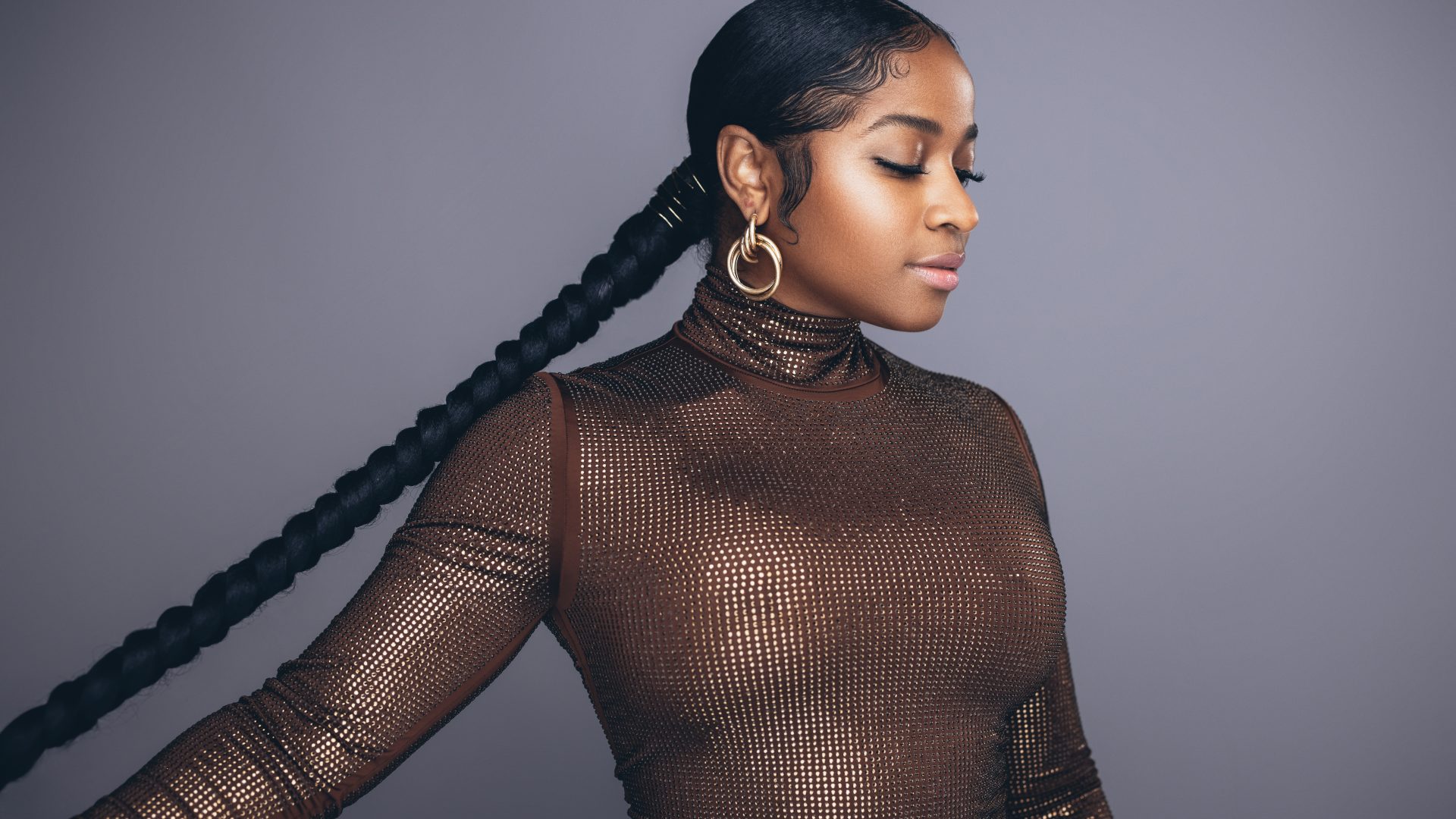 Imposter Syndrome, Generational Gaps and Self-Esteem:
Luckett: "There are so many people that I feel have been suffering in silence with confidence issues, not feeling good about themselves, feeling like they're not enough because they don't look like a carbon copy of someone else. We're using our voices and our platforms now to speak out on confidence issues and mental health on social media. I was one that dealt with confidence issues and I did not think that I was pretty for a very long time."
"I didn't appreciate just my hair, but my face or a certain album cover because I didn't like the way, the size of my legs, or the way that I was shaped compared to the other girls. I would not wear shorts or skirts. I would only wear pants. I would always rock a bang because I thought my forehead was too big. I'm so proud to say at my age now that I can look in the mirror and say, 'You are beautiful. You're enough. You're gorgeous. It doesn't matter if you don't look like this other person.' I'm so glad that I can talk about it publicly and share my story, my experiences, say that I hurt from it too because I've cried about it and I've closed myself off."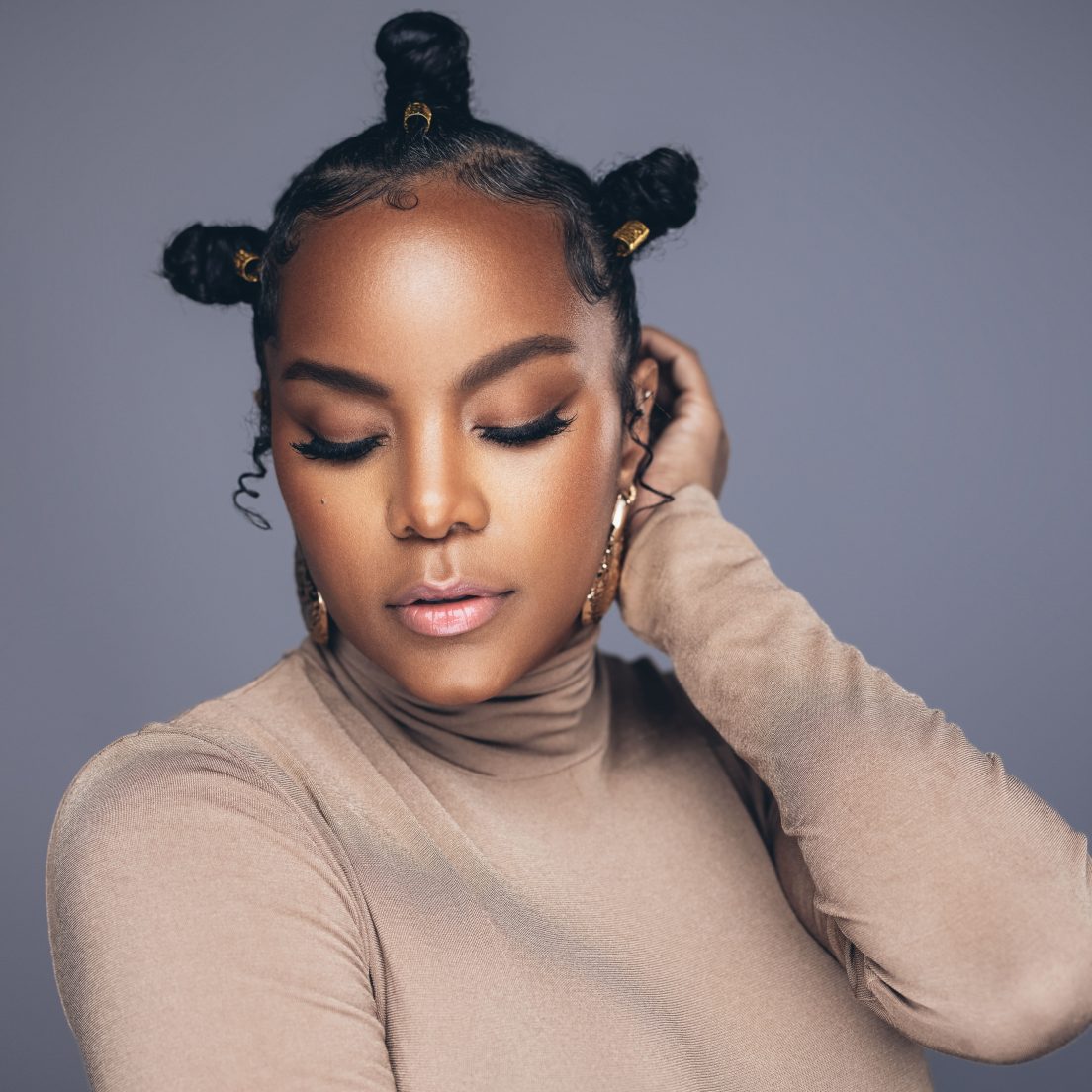 Social Media and Mental Health
Rodriguez: "I instill that in my 15-year-old kid to be real because that superficial life and that fake lifestyle will always catch up to you. That's what causes a lot of mental illness because so many people are trying to compare themselves and they're looking at people's highlight reel on social media and they're becoming depressed because they don't feel like they're measuring up to that. You can never go wrong as long as you're genuine and authentic, and you don't feel like you always have to really compete. When you don't feel like you are competing or you have to compare yourself, that takes away that anxiety and that pressure because you have anxiety and pressure when you're trying to be something that you're not."
"When you think about your mental health, you have to go on a diet as well. When it comes to also eliminating toxic people from your environment, people that you follow on social media, if they're not inspiring you, if they're not motivating you, stop following them. That includes your circle as well."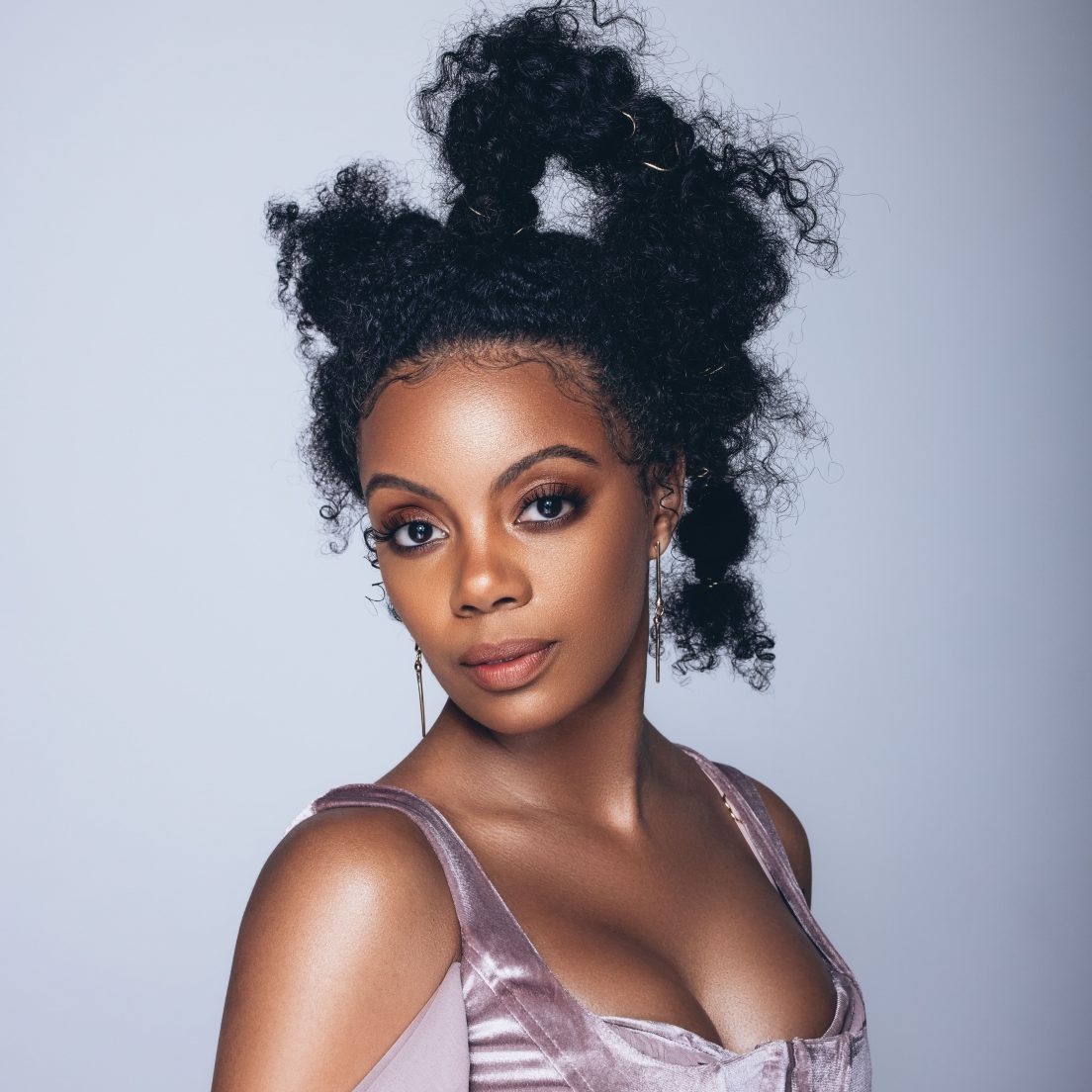 Beauty Advice To Your Younger Selves
Luckett: "You only get one body, you only get one chance at this thing we call life. So take care of you. Take care of what God has given you, the body that God has given you. Get the therapy that you need. People used to think that going to therapy was just for crazy people. No, actually, the people that need therapy the most are the people that have this phobia against going to seek therapy. There is nothing wrong with reaching out for counsel and sitting and talking things through with someone. I am heavy on it, it's helped me and I've been going to counseling since I was 17."
Rodriguez: "Take care of your soul. Taking care of your soul requires you to practice stillness because I feel that with the world being so busy, there's so much going on, especially being an entrepreneur. There are a million things that are going on in my mind. I like to just spend at least 10, 15 minutes just in my own thoughts to really get clarity. That has been really cleansing for the soul because I want to anchor that I'm listening to God and really hearing them and not hearing the outside voices of this world in order for me to make the right decisions and move forward in whatever I'm doing in life."
Johnson: "It's okay to get to know yourself. It's okay to be alone sometimes to get to know you. Oftentimes we wait too long to really get to know ourselves. There are some people who are grown that don't really even know that they're used to being surrounded by a lot of people and a lot of things. A lot of young girls feel like they need people around all the time. When they're by themselves, it's depressing. Take dates with yourself, go eat by yourself. It's okay to do things alone and you don't always have to move in packs. I was one of those girls that always felt like I needed a crowd. Learn to love being alone because one day it might come a time where those people are not around anymore. How are you going to deal with being alone? Love yourself."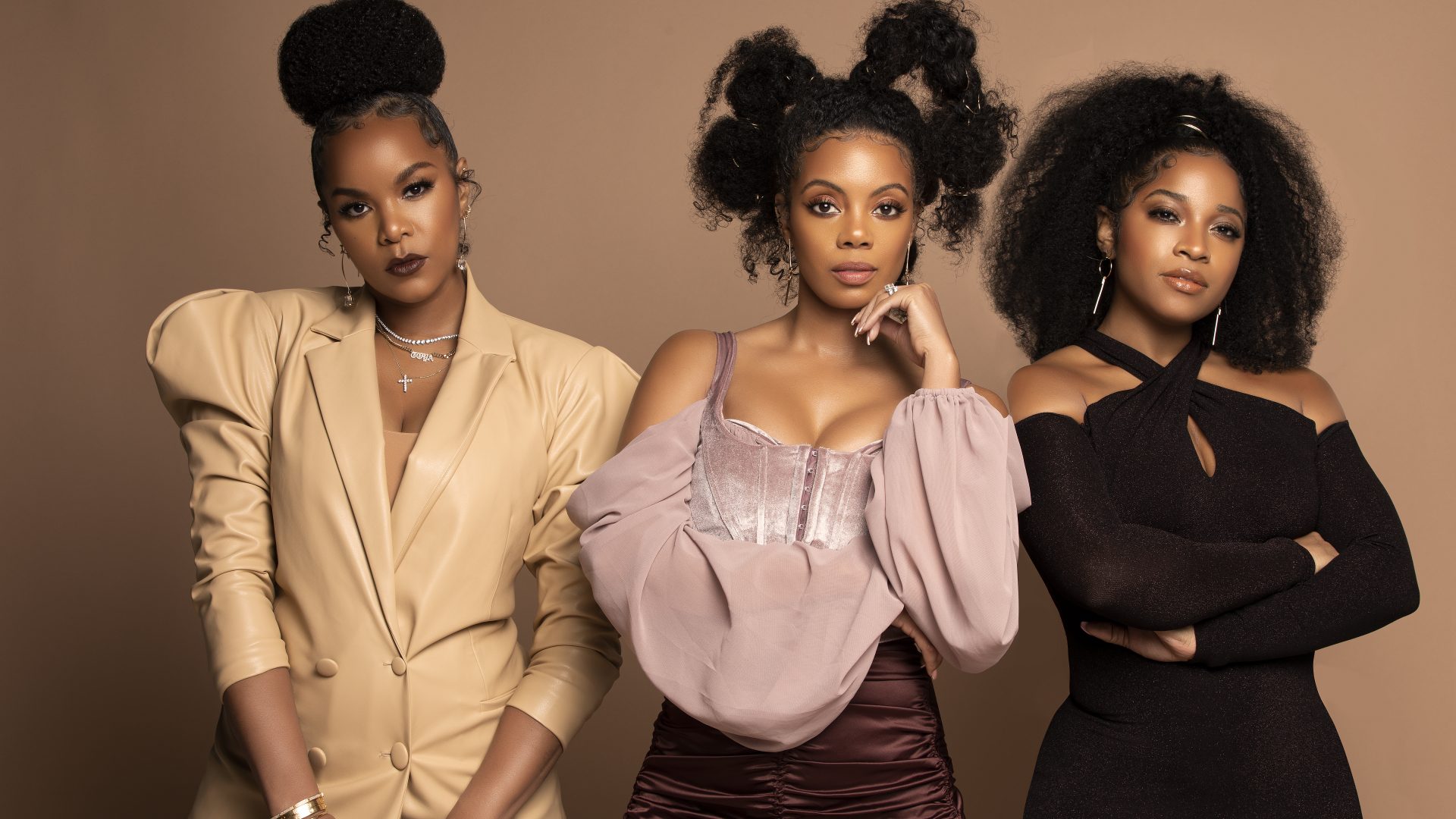 Photo Credit: Drea Nicole Photography/Skrill Davis Group