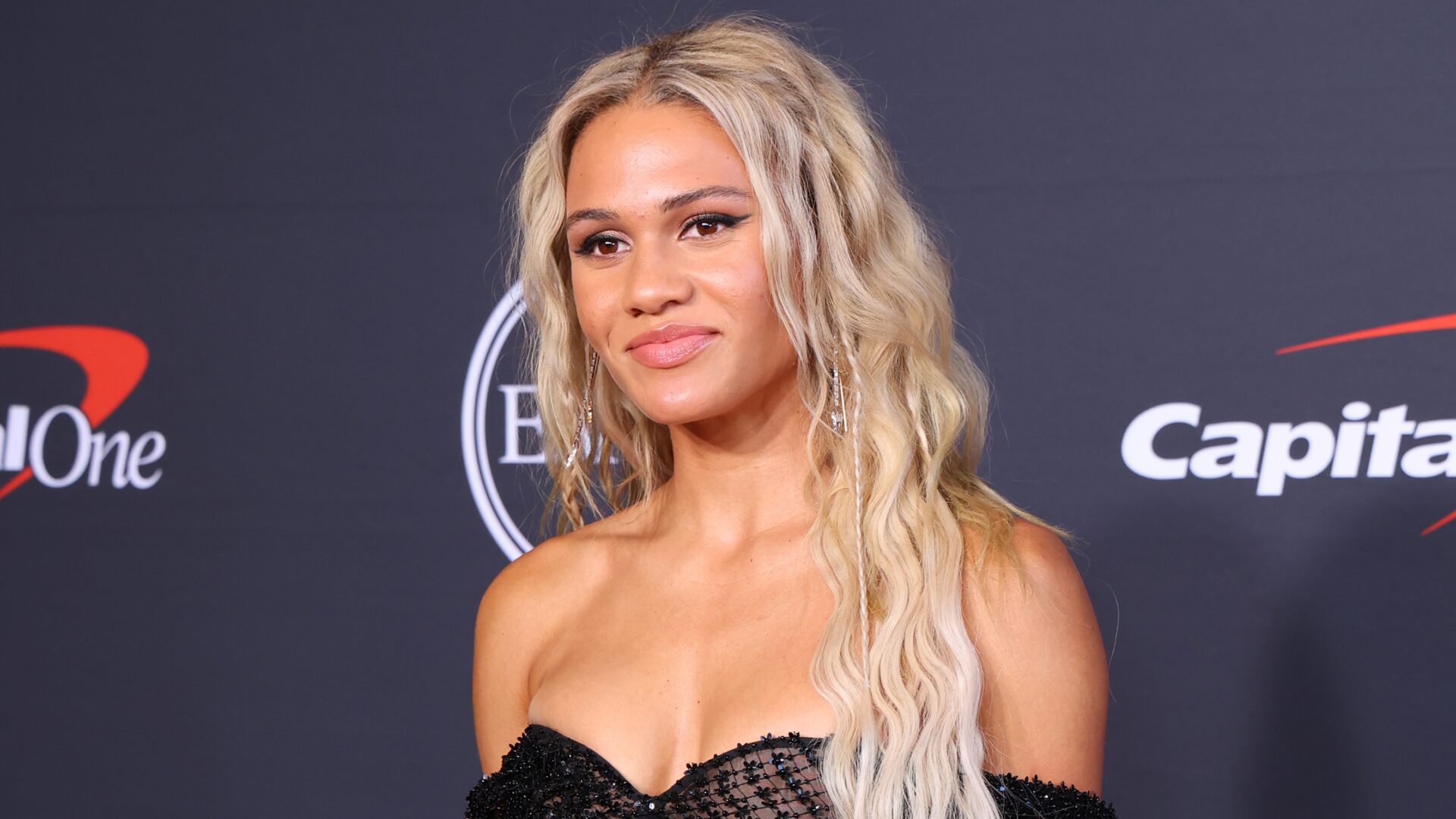 Trinity Rodman Becomes Highest Paid Soccer Player In League History
The news comes after the 19-year-old received a contract extension with Washington Spirit.
Soccer player Trinity Rodman has officially become the highest-paid soccer player in league history. The 19-year-old signed a contract extension with Washington Spirit earlier this year, reported ESPN. The four-year deal is worth $1.1 million, according to Sportico.
"We're incredibly excited to have Trin as a part of the Spirit family for at least the next three seasons," Spirit coach Kris Ward said, according to ESPN. "She has a truly special career ahead of her and makes us a better club on all fronts."
Rodman is the youngest player to be drafted into the National Women's Soccer League. The daughter of NBA Hall of Famer Dennis Rodman, she won the Rookie of the Year and the Young Player of the Year award from US Soccer. Rodman was also recently nominated for the 2022 Ballon d'Or, the highest distinction for soccer players in the world.
Rodman will earn $281,000 yearly – a net departure from her $42,000 three-year contract to play in the National Women's Soccer League, reported Blavity. She also has the option to extend her contract with the 2024 NWSL Champion team until 2025.
"She was one of the most exciting players in the league this past season, and she proved that she can be impactful at the professional level in NWSL," said USWNT coach Vlatko Andonovski, according to ESPN.
Congratulations Trinity Rodman!
Photo Credit: HOLLYWOOD, CALIFORNIA – JULY 20: Trinity Rodman attends the 2022 ESPYs at Dolby Theatre on July 20, 2022 in Hollywood, California. (Photo by Leon Bennett/Getty Images)
About Kyra: Kyra Alessandrini is a news writer at Girls United and a freelance journalist. Her work has appeared in publications such as Time, The Hollywood Reporter, InStyle, and Elle. Born in New York and raised in Paris, France, she is passionate about culture, street photography, and travel.