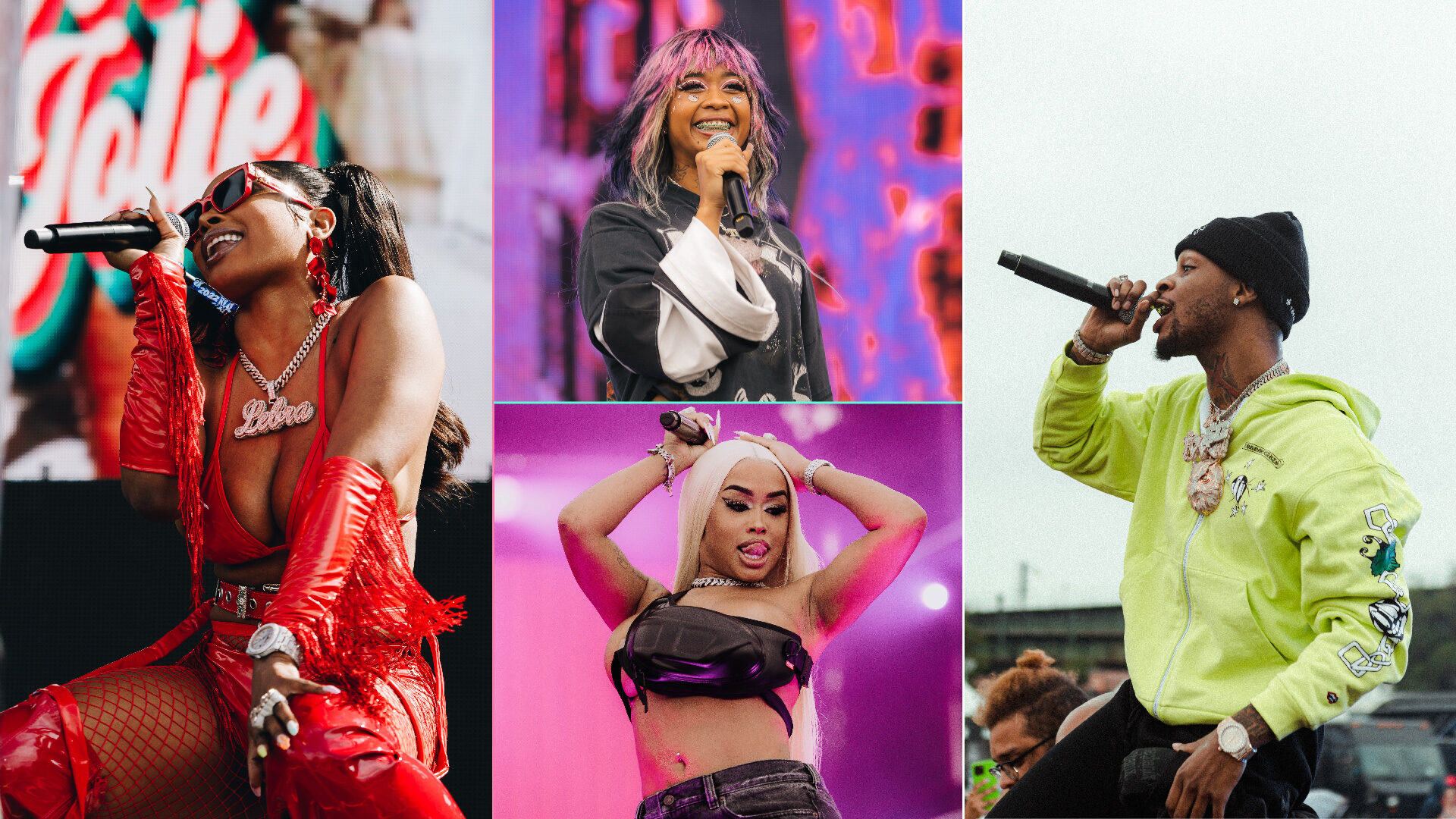 Day Three Of Rolling Loud: New York 2022 – The Turn Up Is Complete
TiaCorine, Dreamdoll, and Toosii all want Black girls to win – on and off-stage!
As the Rolling Loud: New York 2022 Festival came to an end, thousands of aspiring artists and fans showed up and showed out for the culture at Queen's Citi Field. From newcomers Pap Chanel and Lebra Jolie to well-known artists Dreamdoll and Dej Loaf, Black girls certainly showed out on the final day in the Big Apple with rapper Future as the headliner. The star-studded affair may have come to an end, but it was just the beginning for hip-hop's rising stars TiaCorine, Toosii, and Dreamdoll, who all caught up with Girls United in between their performance sets.
TiaCorine
Prior to her 3:10pm set at the D'USSÉ stage, TiaCorine stopped by the press compound holding a gifted bouquet of pink flowers and matching Hello Kitty face art. "It's really hard, it's nerve wracking, and it's not easy. I think that everyone should uplift each other because we are all here to practice and we are all here to have a good time. That's what it's about," she responded to Girls United when asked about empowering other Black girl performers.
"Honestly, not listening to other people. I've always just been really in-tune with myself and being myself fluently, 100 percent all the way," TiaCorine advises other Black girls who don't want to be creatively boxed in. "That's just what I do with my craft and that goes down to making certain decisions, doing certain things, wearing certain things, saying certain things, and picking certain beats. I think that a lot of people need to know that it's okay to say 'No, I don't want to do that.'"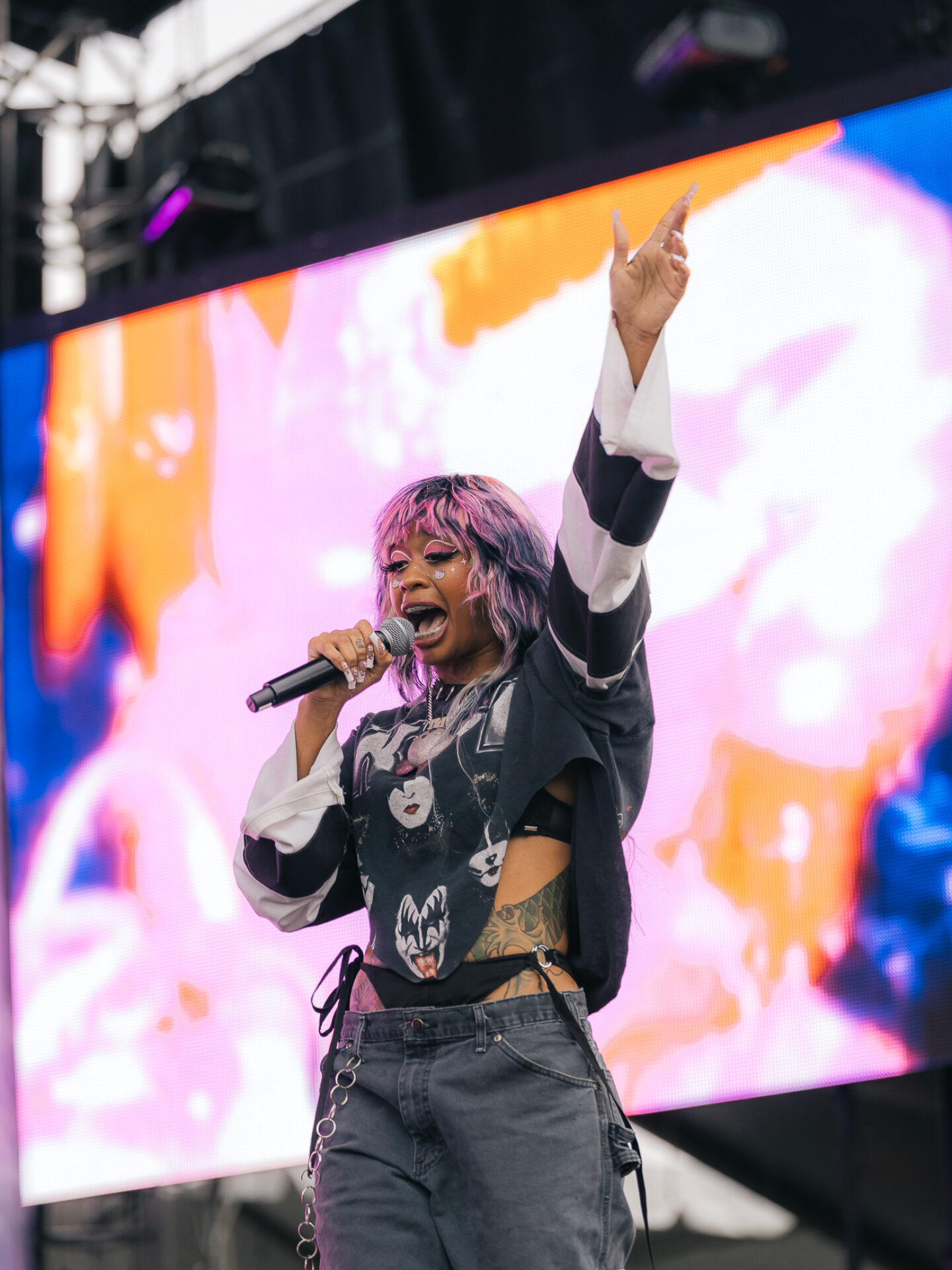 Toosii
About an hour before Toosii hit the FashionNova stage, he humbly walked into the press gate with an eye-catching name chain and lime green hoodie. "Poetic Pain was a project for raw emotions. Poetry is definitely intertwined into the music that I make," he noted of his 2020 mixtape as he shared when discussing the role of poetry in his music.
Excited to show love to other female performers, Toosii admits that he is a fan of a few artists who were on the lineup. "IceSpice right now and Glorilla. They doing they thing," Toosii says. When it comes to his favorite New York City rapper, it comes down to a certain Barbz queen. "Nicki [Minaj] the one. Nicki [Minaj] run it," he says excitedly.
His support for women in the music industry ultimately boils down to the number one woman in his life – his mother. "My mom. Black women played a big role. Black women are creators of all. Shout out to y'all," he noted when crediting the role of the important Black women in his life.
Before heading out to the thousands of fans who flocked to see him, he paid homage to the New York drill rap scene, adding, "Honestly, I feel like it's no New York without drill rap."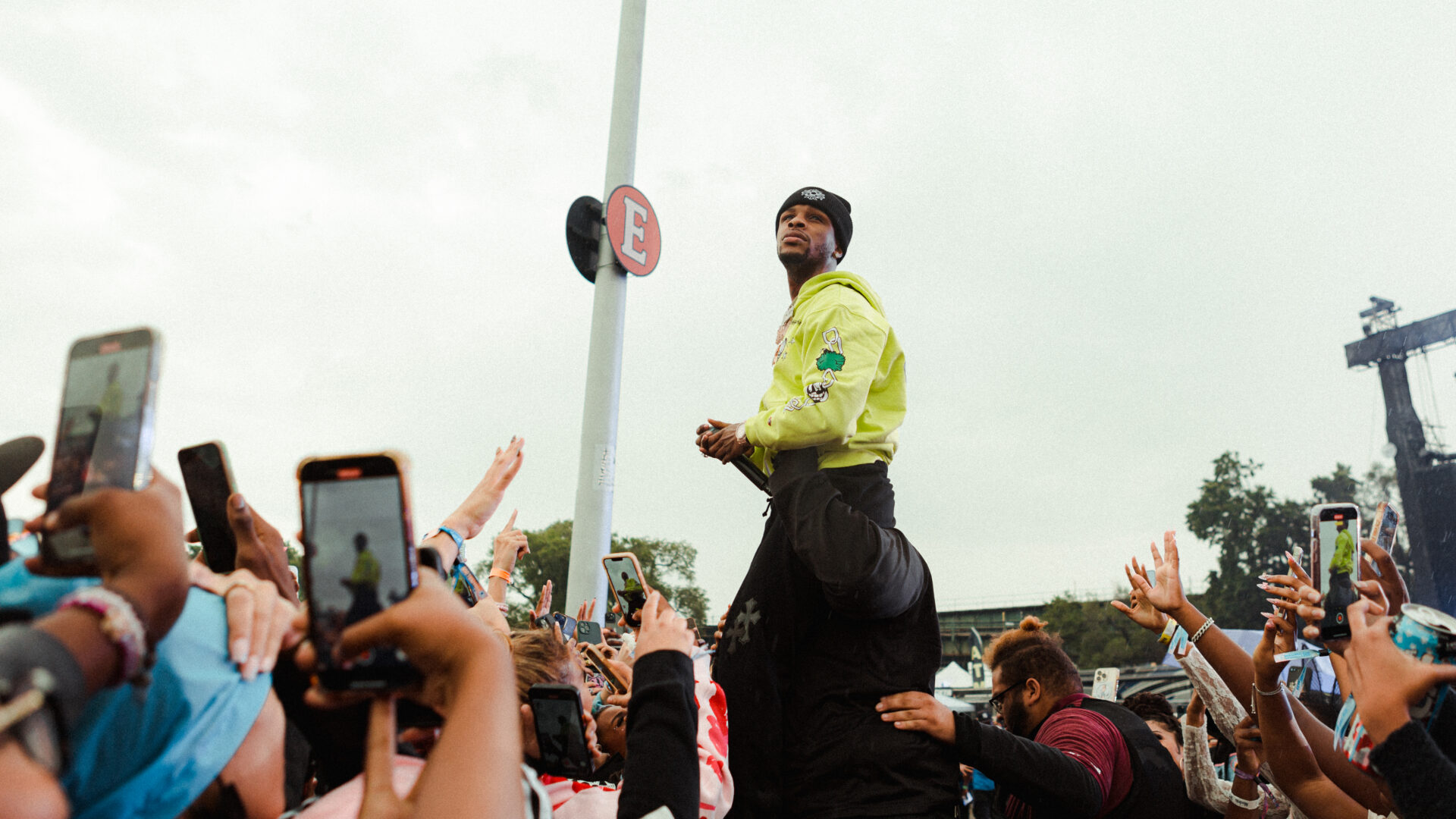 Dreamdoll
Just one day following the release of her latest project Life In Plastic 3: The Finale EP, Dreamdoll took over the FashionNova Stage. Styled by longtime style collaborator Demi Dorsey complete with a fanny pack, an icy Cuban link chain, baggy dark-washed denim jeans, and custom Nadeem Waheed fur coat, the "You Know My Body" raptress admits, "I'm most proud of seeing my supporters, fans, and being able to perform my songs." As a proud Bronx native and former Love and Hip-Hop: New York star, Dreamdoll had no hesitation to gas herself up, and proudly answer, "Me!" when asked which New York rapper is her current favorite.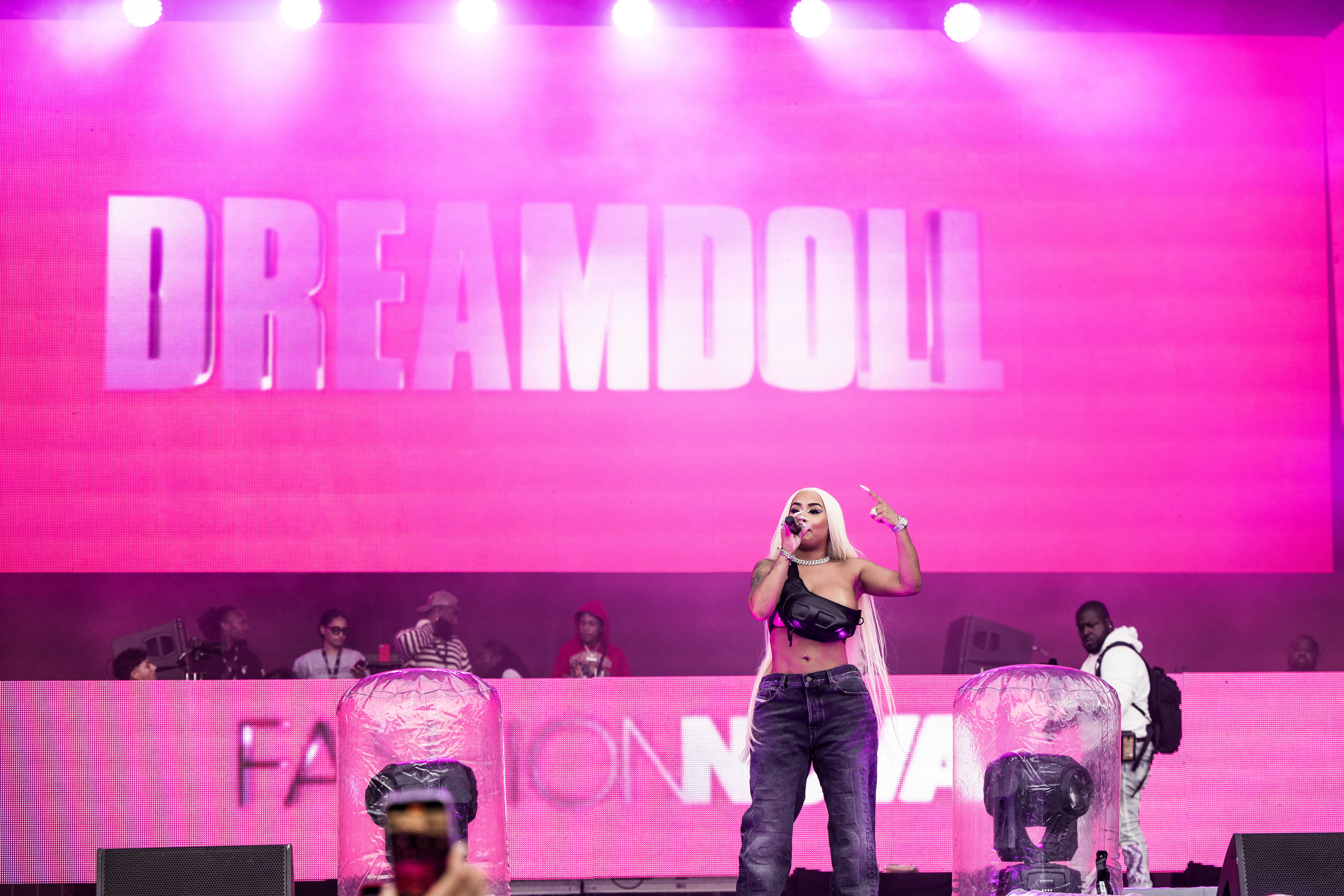 About Desjah: A Brooklyn girl keeping it real in LA, Desjah Altvater is a writer for Girls United who loves to dissect culture and entertainment. She also writes for Her Agenda and Insider, aiming to uncover interesting and underrepresented stories in the media.