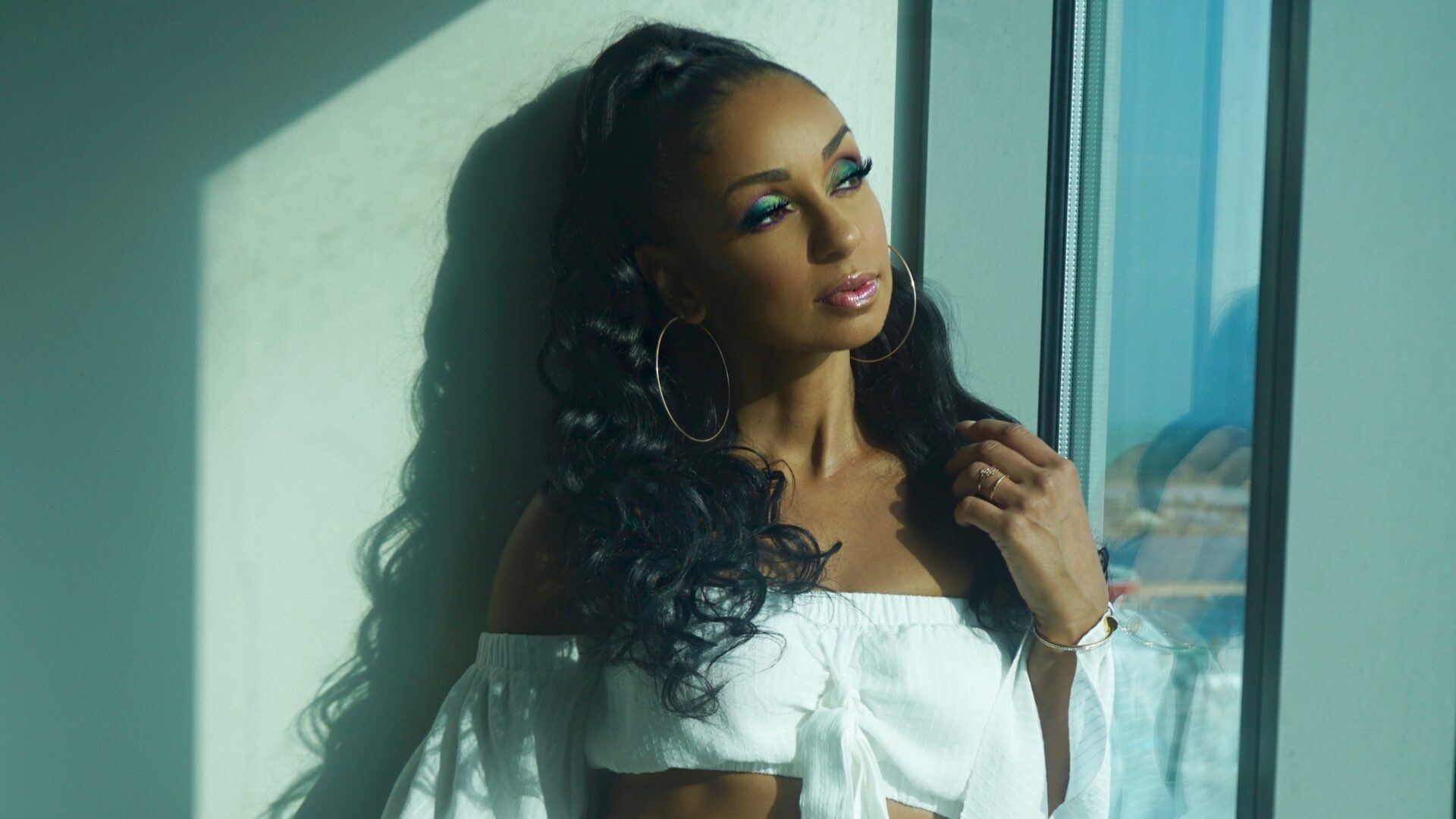 Mýa Shares Her Favorite Christmas Songs And Holiday Traditions
She stars in Lifetime's new Christmas movie, "My Favorite Christmas Melody."
In addition to Christmas classics you love, add this new movie starring Mýa to your watch list this holiday season.
The Grammy award-winning singer is gearing up to grace our television screens this holiday season in Lifetime's latest original holiday film, My Favorite Christmas Melody. The "Fallen" songstress stars as Abby, a once-successful singer-songwriter who now writes empty, meaningless jingles for commercials. "I find myself in a rut, far away from my passion, and kind of going through the motions in a very uninspired place in my life," Mýa told Girls United about her character's journey in the Lifetime film, which is part of "It's A Wonderful Lifetime" movie event.
"I lose my sauce, I lose my swag, I lose my motivation until I'm called to go home for the holidays, where a lot of things are rekindled from my roots to remaining humble, and getting back in touch of why I got into music in the first place. That is the arc of the story without giving too much away." She also revealed that there is a bit of a love interest between her character and Travis, who is played by Rainbow Sun Francks. My Favorite Christmas Melody is produced by Champlain Media and debuted last night, Sunday, December 5th at 8/7C on Lifetime.
Check out this ultimate gift guide for the beauty baddie in your life including skincare, makeup and essential nail care.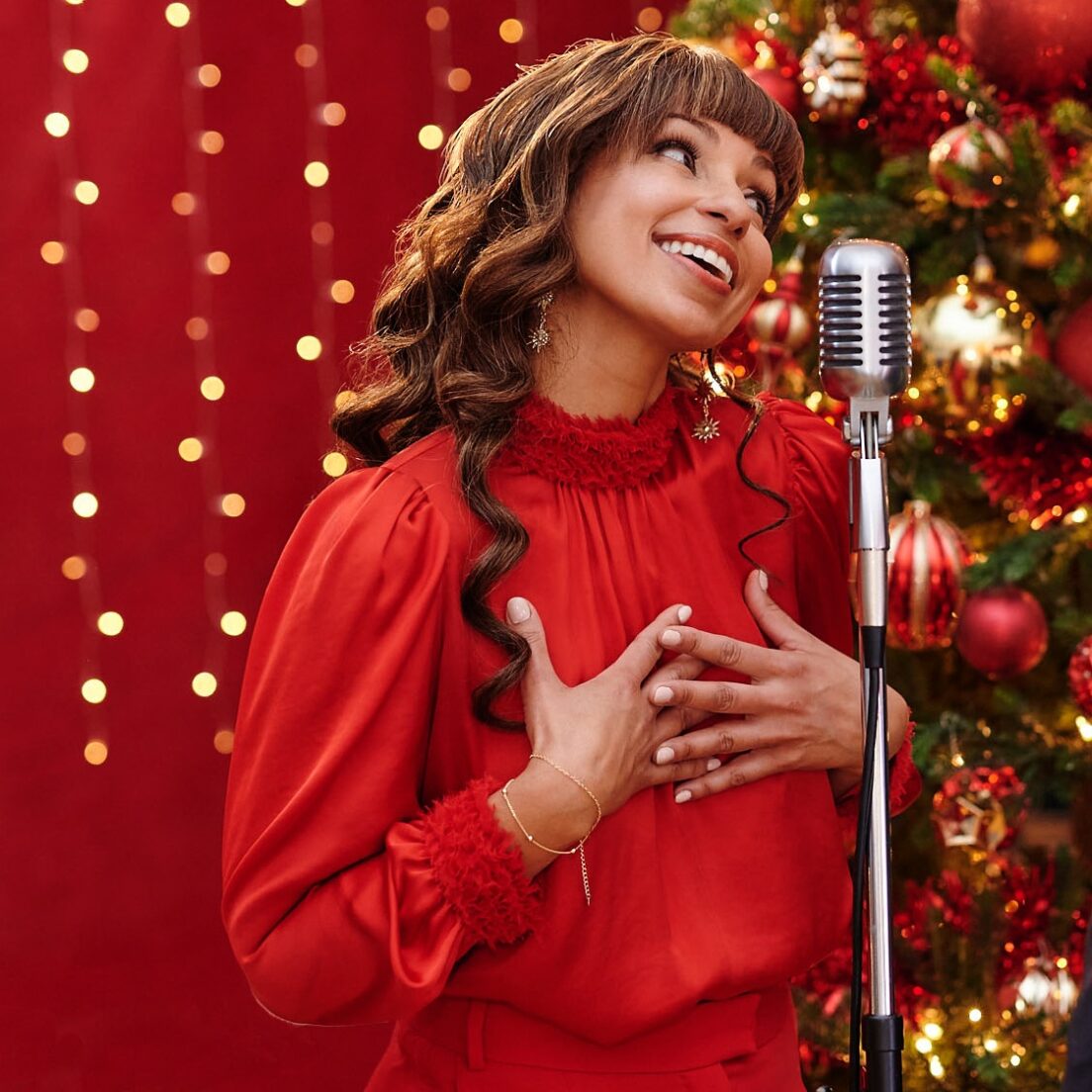 Prior to the debut of Mýa's latest silver screen project, Girls United caught up with the singer about some of her favorite Christmas traditions with loved ones, who she'd love to hop on a Christmas track with, and advice she would want to equip her younger self with at the height of her career. Get into the Christmas spirit with our interview below!
Tap into our exclusive interview with Monique Coleman about her Lifetime movie 'A Christmas Dance Reunion' co-starring 'High School Musical' alumna Corbin Bleu.
Girls United: Speaking of Christmas melodies, Christmas is always jam-packed with so much music. What are some of your favorite Christmas classics?
Mýa: Oh my gosh, I love "All I Want For Christmas" so Mariah Carey, of course that's a given. That's probably the most popular in the world. Donny Hathaway has one as well that is amazing called "This Christmas." Anything The Jackson 5, of course. Cece and BeBe Winans, everything that they do Christmas-wise. Destiny's Child, they have a whole Christmas album. The list goes on and on, even jazz albums of Christmas songs. It's something that always brings the family together, memories are made, and if you live on the East Coast or know anything about seasonal changes, something special that happens with the seasons changing. Cuddling by the fireplace, just getting your Snuggie and your blanket on, and hot chocolate – there's something very cozy about that. It brings closeness for those that are sharing the same roof. I love that. I love the holidays for those reasons – and of course, food.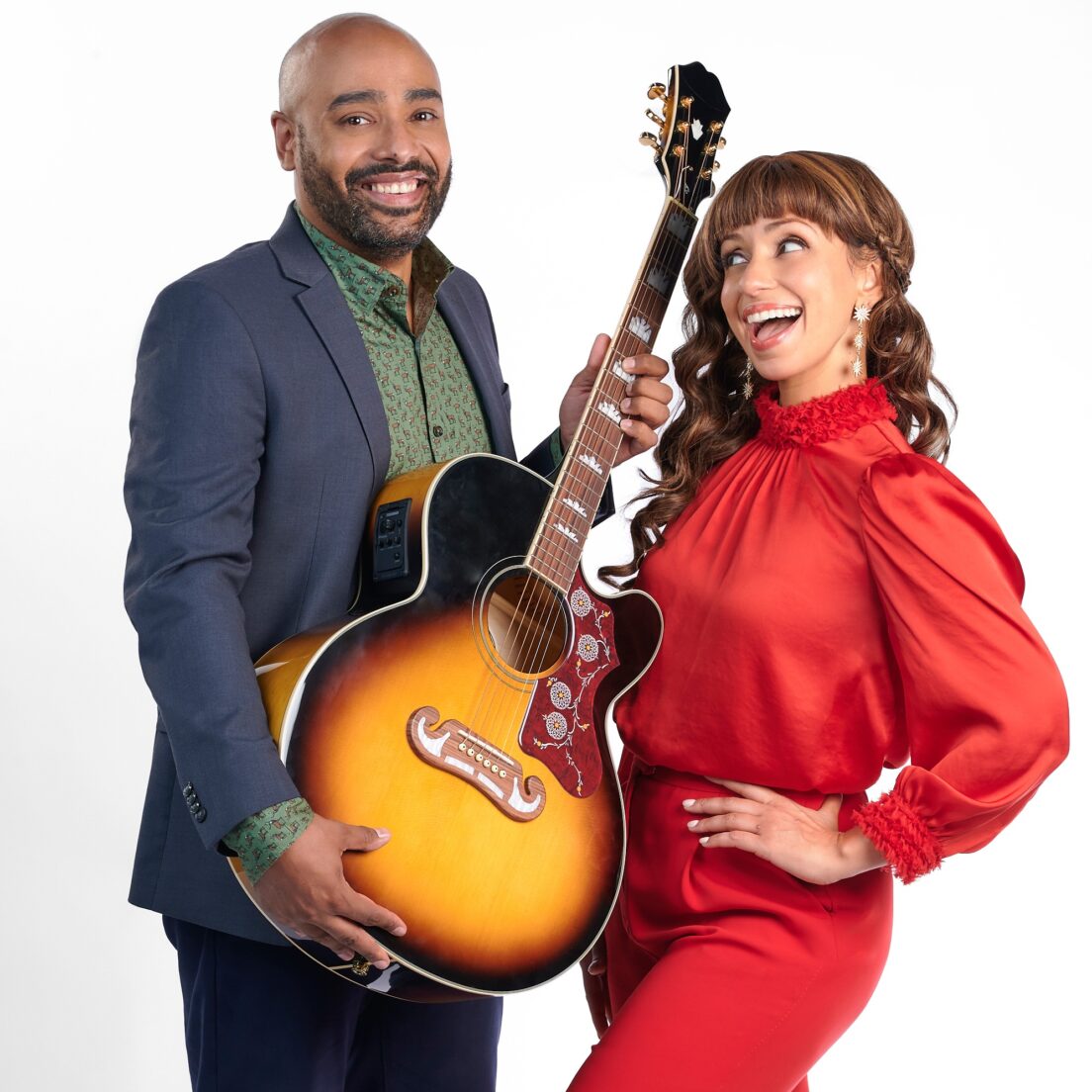 GU: What are some of your favorite family holiday traditions?
Mýa: Cooking. That is my number one favorite tradition. I love to cook. I love to share new ideas, new seasoning, and combinations. I'm a baker so I make these combination pies and I'm known for that with my friends, family, and even associates. They always request these things from me every single year, but I do love to share. I love to experiment in the kitchen. Everything is, of course, vegan now. I've been vegan for almost seven and a half years but it's been a nice journey, learning how to veganize everything that I already love so I'm not giving up anything. I love sharing that too because people are very shocked and surprised when they find out, "Ugh, it's the V word."
GU: What's the most memorable Christmas moment you've ever experienced?
Mýa: Being a Washingtonian from the DMV area, raised in DC and Maryland, was seeing the humongous Christmas tree lighting at the Mall, actually at the Capitol. When I was a kid, I was with my grandfather, who lived in DC for years, both of my parents and my brother, and we were just kids. This thing was humongous but I think it was the Christmas caroling outside, of course. We had our mittens on, our scarves and our hats.
Sleigh riding was one of the things that we would actually do in Maryland when we made it to the suburbs in the neighborhood, on the hills. That was a good time for us because it did snow. It snows on the East Coast around that time. You're lucky to actually experience what you hear all the time in songs or see in movies, white Christmases with the snow on the ground. You actually get to see reindeer (or deer with antlers) in the yard. You begin to think that Santa Claus is real when you see elements of the fairytale story that were sold. It's exciting for children, and then, of course, to be on your best behavior all year so that you can fulfill your wishlist.
Read our conversation with Mýa about her skincare secrets here.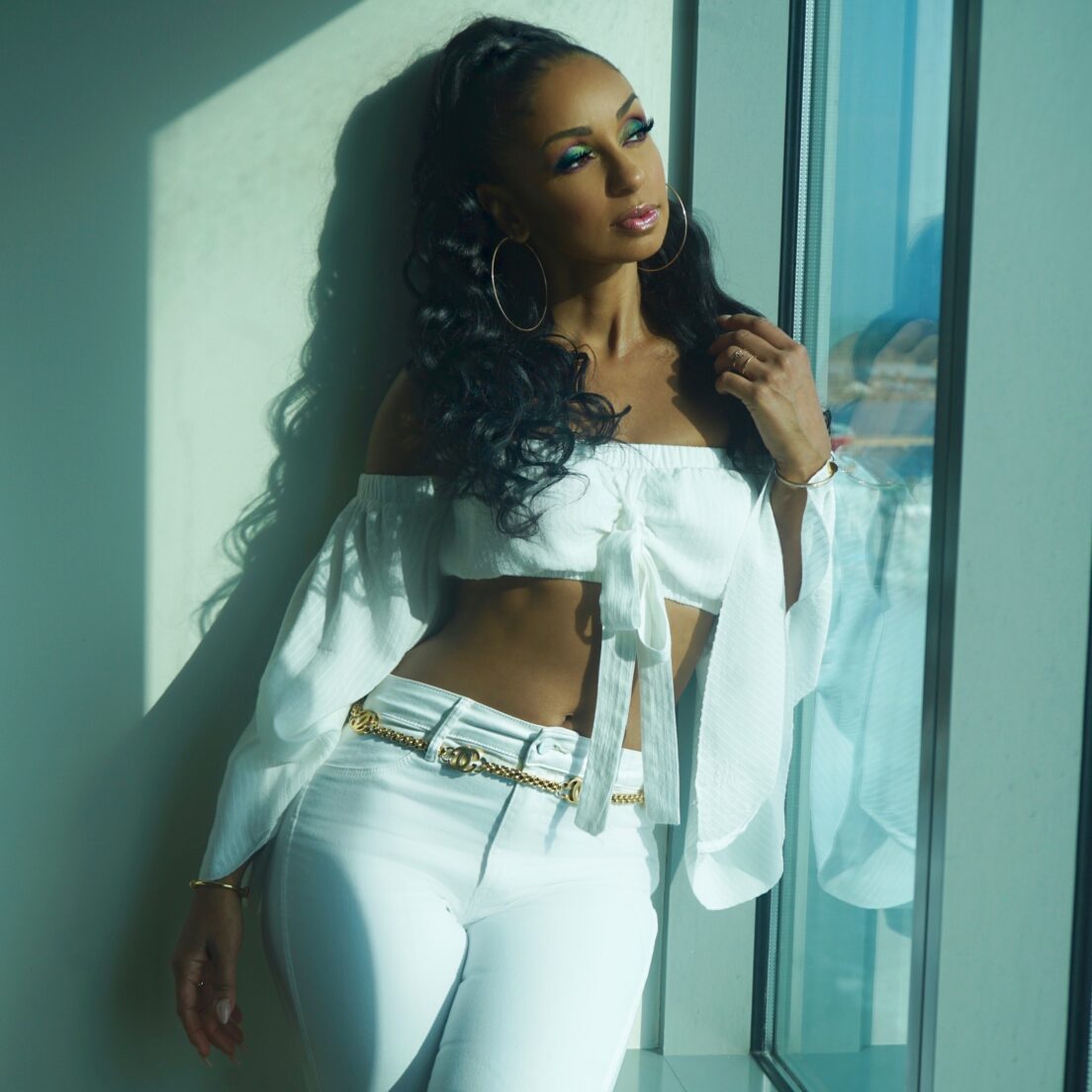 GU: You and your music are everything to Black girls. As somebody who's been in this industry for so long, how have you grown as an artist from the time that the industry first introduced you to now?
Mýa: I don't second-guess my voice anymore. My core is my core, and I go with that from now on these days. Independency, too. Being in my independent journey has taught me a lot of confirmation of what I initially felt, the gut feeling that God-given instinct is divine. To follow that, I never question it and I'm always accurate. Of course, I'm always open to ideas, collaborations, opinions, criticism, and I take it very well. But when it comes to serious decisions, I trust myself a lot more than I did when I was just a young teenager with a lot to learn as well.
Shopping for the teenager in your life? Check out this gift guide for the gifts they'll really love this Christmas.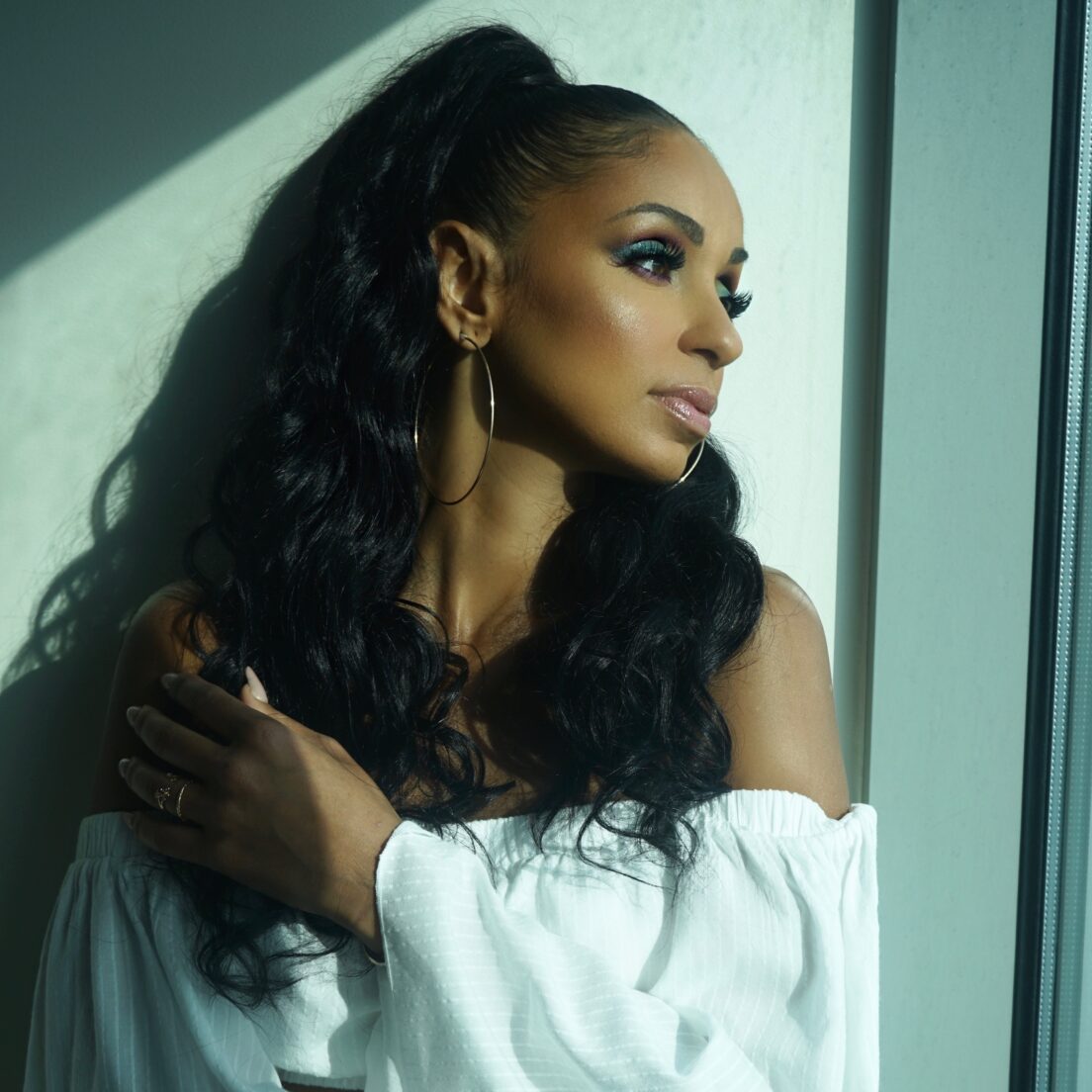 GU: When did you know that you were experiencing that pivotal moment when you were stepping out of fear and stepping out on faith?
Mýa: It's happened time and time again, even as a teenager. When I'm more vocal in meetings at that stage in my life and moving with confidence, vocalizing, but also not being afraid to vocalize what I feel. Oftentimes, when you're paying your dues, there's an insecurity and there's no one there to convey it for you. When I've been more vocal, I've had better results. There are situations where you assess and observe all of the energy and the way people are speaking to each other or you, and sometimes make a decision of silencing yourself because of what you feel the repercussions may be.
There have been certain situations where I've been silent because I knew that it wasn't worth even giving my opinion because it was a waste of time to begin with and that I wouldn't be moving forward. Wisdom comes with time. There's no right or wrong decision because I believe when you have faith, and whatever decision you make, you figure it out. Whether there's a lesson at stake, a blessing is always a lesson turned inside out. I don't look at things as mistakes anymore. You navigate through life and decision-making can be very difficult when you're coming of age. Even as an adult because there are so many factors that you have to work around and I don't have all the answers. I'd say that that was definitely a challenge earlier in my career as a teenager, and also the pressure of proving yourself at the same time.
Check out Girls United's exclusive interview with Tinashe about being an independent artist and taking creative control of her career.
GU: Right now, we have a lot of talented Black women taking over the music scene. We got Ari Lennox, H.E.R, Jazmine Sullivan and Black women are taking the industry by the reigns with no apologies. What are your thoughts on this new wave of Black female artists, and what words of wisdom do you have for them?
Mýa: I love it, I embrace it, I'm here for it, and I am cheering on the sidelines. It's a beautiful thing to be vocal and to no longer live in fear with the stigma of what you're supposed to be based on society's standards and voices that are all over the place. I see being yourself a lot more and it's without permission. It's very unapologetic energy and I love that because we're not waiting. We are not waiting on anyone's approval, timeline or guidance. Women, especially Black women, are at the top. You're the source. You're the sauce, and don't ever forget it, regardless of what's happening out there and all of the voices that tell you you're not.
If you want to get technical and scientific, Black women are responsible for all human life on earth, across the globe. Because history is miseducation, in this country anyway, our starting point as Black men and women is inaccurate. If that's our navigation, point A through life, we have to unlearn a lot of things and get down to the facts scientifically and historically. I'm glad to see that the truth of Black women tapping into themselves and how they feel based on the world as is, being vocal about that, whether it's retaliation, reaction, how they feel in the current world. I'm happy to see boxes being broken and no ceilings being present. I'm here for it and cheering.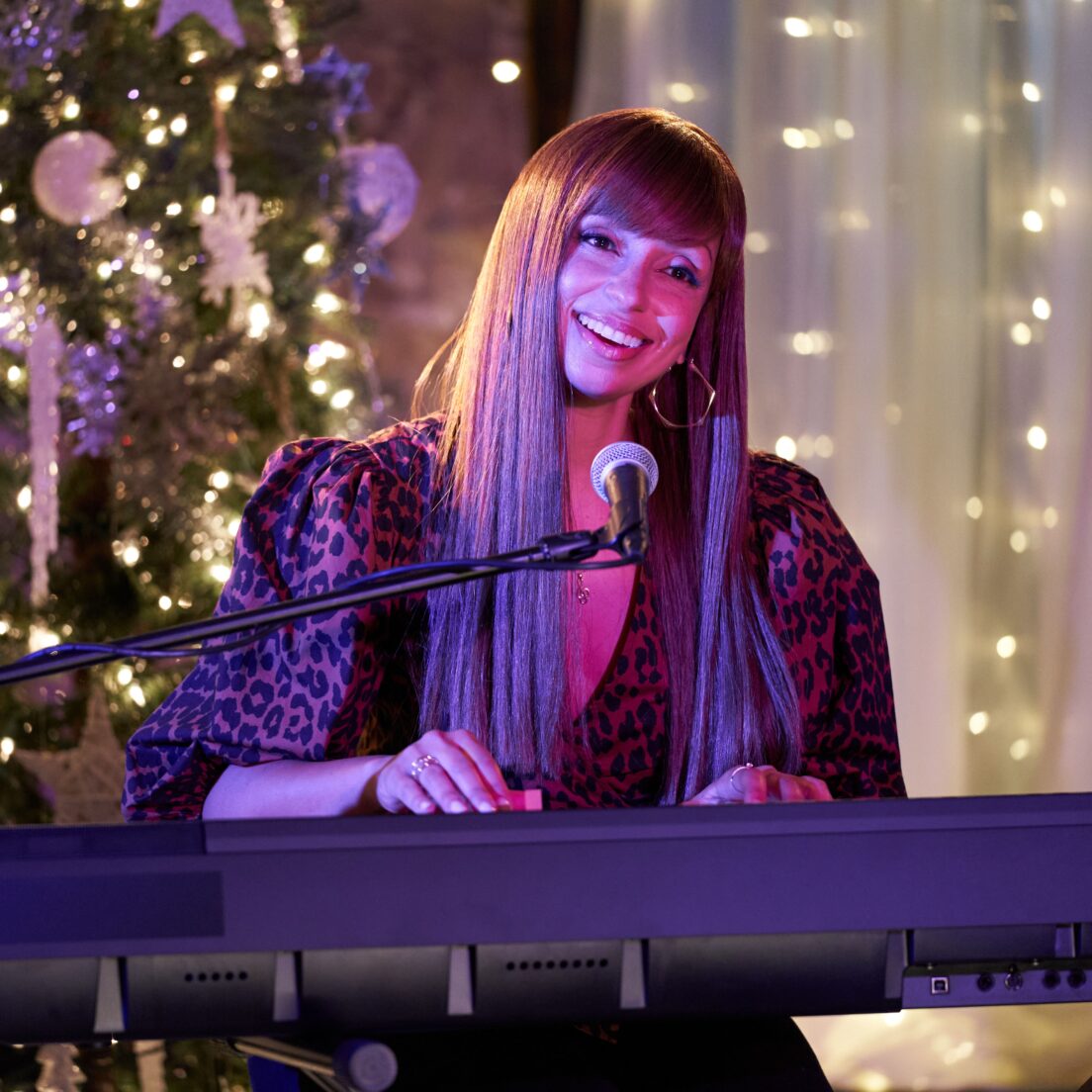 GU: If you were to create a Christmas album, who would you want on it and what songs would you cover?
Mýa: Donny Hathaway, Stevie Wonder, The Jackson 5, Minnie Riperton, Lauryn Hill, and maybe even a jazz collaboration with John Coltrane and a gospel song for sure. I like a little bit of fun, but I love music and the way it makes me feel. I'd have "All I Want For Christmas" [because] Mariah Carey is one of my favorites and "I'll Be Home For Christmas." You have your traditional "Jingle Bells" and all of that stuff for kids, but I really love the slow songs by the fire, where you can cuddle and get your blanky, some hot chocolate or tea, and get cozy. I love chill music. That's what I'd like to hear on a Christmas album of mine, along with the entertaining songs. That will come later in my career. After these next two albums are complete and mixed, I'm going to dish those out first before I get to a Christmas album.
GU: In addition to My Favorite Christmas Melody, what other projects are you currently working on that you can tell us about?
Mýa: I've had some time on my hands to sit down last year during the pandemic, as all of us did. I've completed two albums, which will be the 10th and 11th studio albums, and 13th and 14th projects. They will also be officially the 10th and 11th independent projects of mine under my label, Planet 9. I'm very, very proud of this next go-round and I can't wait to share. They're in their final stages and then we go to mastering next. All the meetings will take place from there to see what I want to do, where I want to go with it, and who I want to partner up with.
Watch the official lyric video for Mýa's latest single, "Worth It" below.
'My Favorite Christmas Melody' premiered on December 5 on Lifetime at 8/7c PM EST.
Photo Credit: Lifetime Network/CR8 Agency