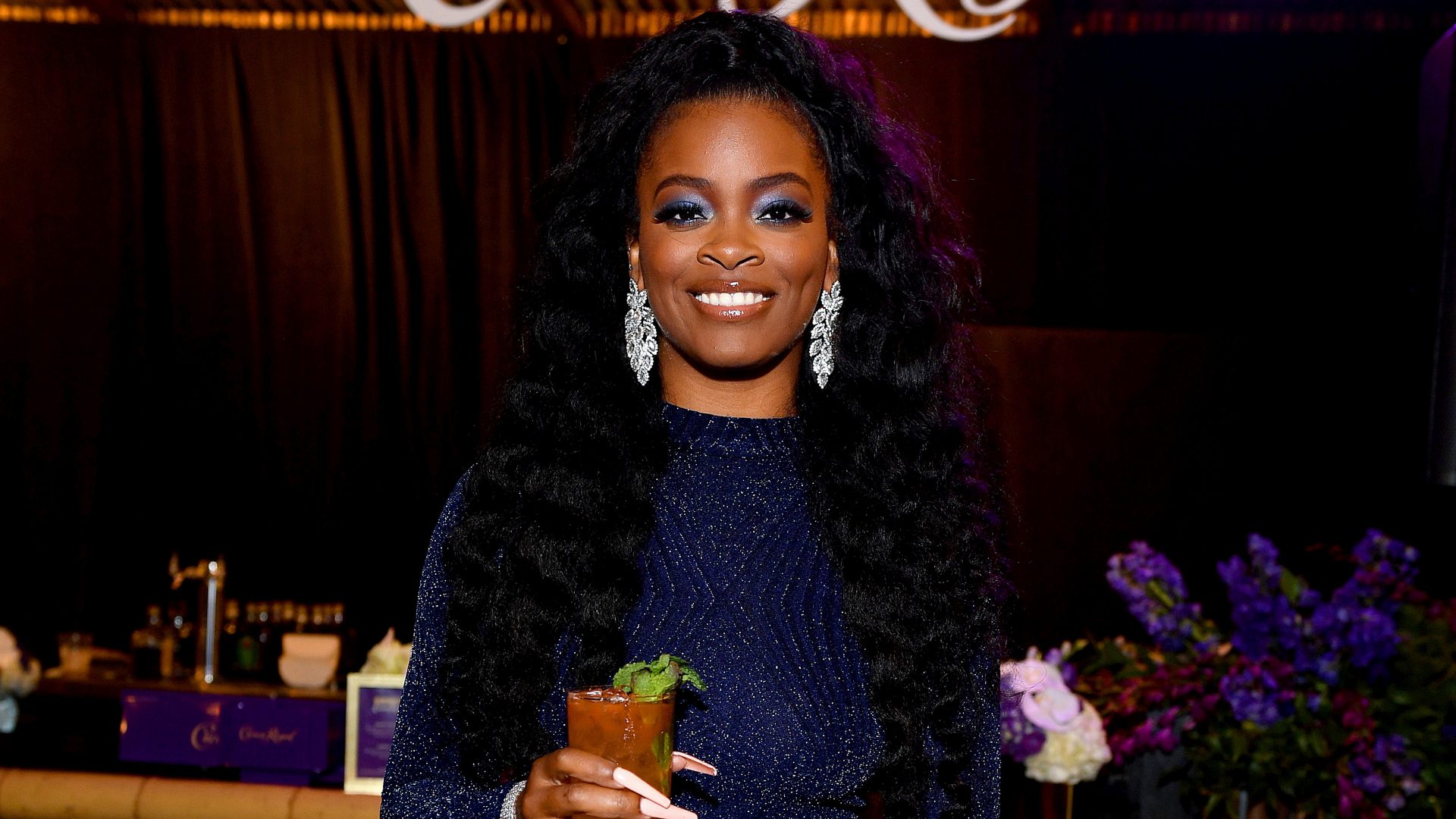 Ari Lennox Talks New Music: 'I've Been Working On Some Things And I Can't Wait For You All To Hear'
"I've been working on some things and can't wait for you all to hear," she said to us.
We've missed Ari Lennox.
Thankfully, a select few, including Girls United, were invited to a live Generosity Hour performance from Lennox made possible by Crown Royal. In celebration of the In the Heights premiere, the spirit brand celebrated local hospitality and small business workers serving the Washington Heights community. The LIVE Generosity Hour campaign kicked off on June 9th at the official In the Heights after-party following its world premiere at the Tribeca Festival.
"This was my first performance back and I can honestly say, it felt amazing to be back on stage!," Lennox said to Girls United. "2020 was insane, but it was beautiful to have people come together to enjoy live music and give back at the same time. After more than a year of virtual events and performances, I was really excited to work with Crown Royal again to bring a LIVE Generosity Hour to Washington Heights."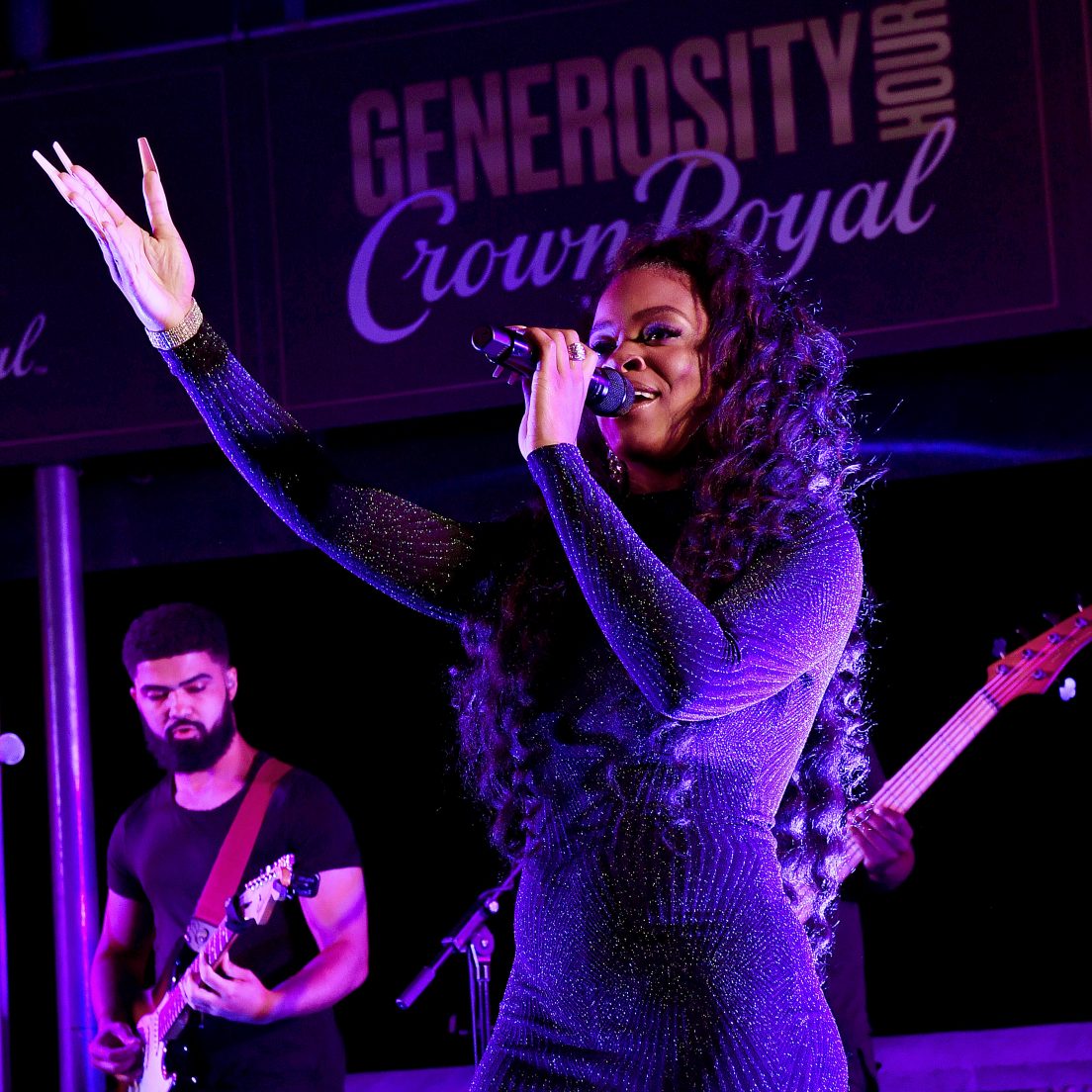 When it comes to performing, the Shea Butter Baby vocalist missed the feeling of bringing fans together and vibing with the crowd. "Live performances bring people together and are essential to an artist. Being together, singing, and enjoying the music is what it's all about. I truly missed seeing my beautiful fans singing my songs with me and it's amazing to be back," Lennox said.
She was also particularly excited about the opportunity to support small businesses, which are likely still reeling from the effects of the COVID-19 pandemic.
"Knowing that my fans came together to help support Washington Heights community workers while enjoying my music was super cool, she said. "Whether they were there with me or tuning in from around the world. Being able to give back to hospitality workers was really special, and performing in-person again to support the cause was amazing." During her performance, for every comment using #GenerosityHourDonation during the live stream or drink posted to social media, Crown Royal was able to donate $1 to Washington Heights Business Improvement District.
"As an artist, it's so important to support community and hospitality workers, especially knowing that the pandemic impacted them the most," Lennox said about the importance of using her platform to support the community. "Many of these workers are still bouncing back, and being able to support them through causes like Generosity Hour is something I'm really passionate about."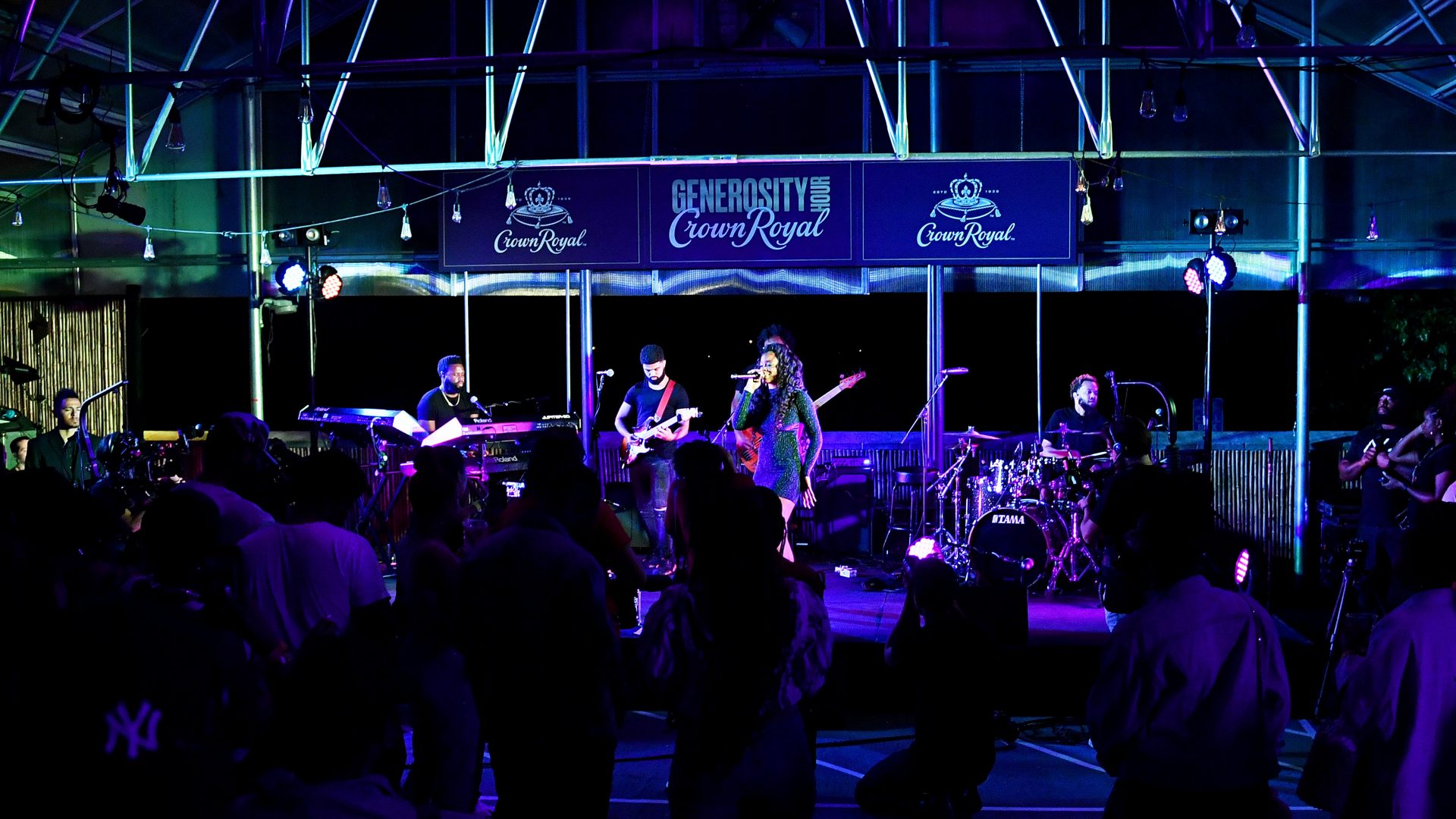 With sheltering in place throughout 2020, the singer made her music and also leaned on it as a healing tool. "Honestly, music really helped me get through the last year," Lennox told us. "I was able to collaborate with so many artists including Anthony Ramos on 'If You Want Me To Stay,' which helped me feel connected despite the circumstances."
Of course, we couldn't speak to the "New Apartment" singer without asking her the burning question — when's the music coming, sis?
"I've been working on some things and can't wait for you all to hear. Stay tuned!," Lennox responded. With that being said, we'll be waiting.
Photo Credit: Noam Galai/Getty Images for Crown Royal