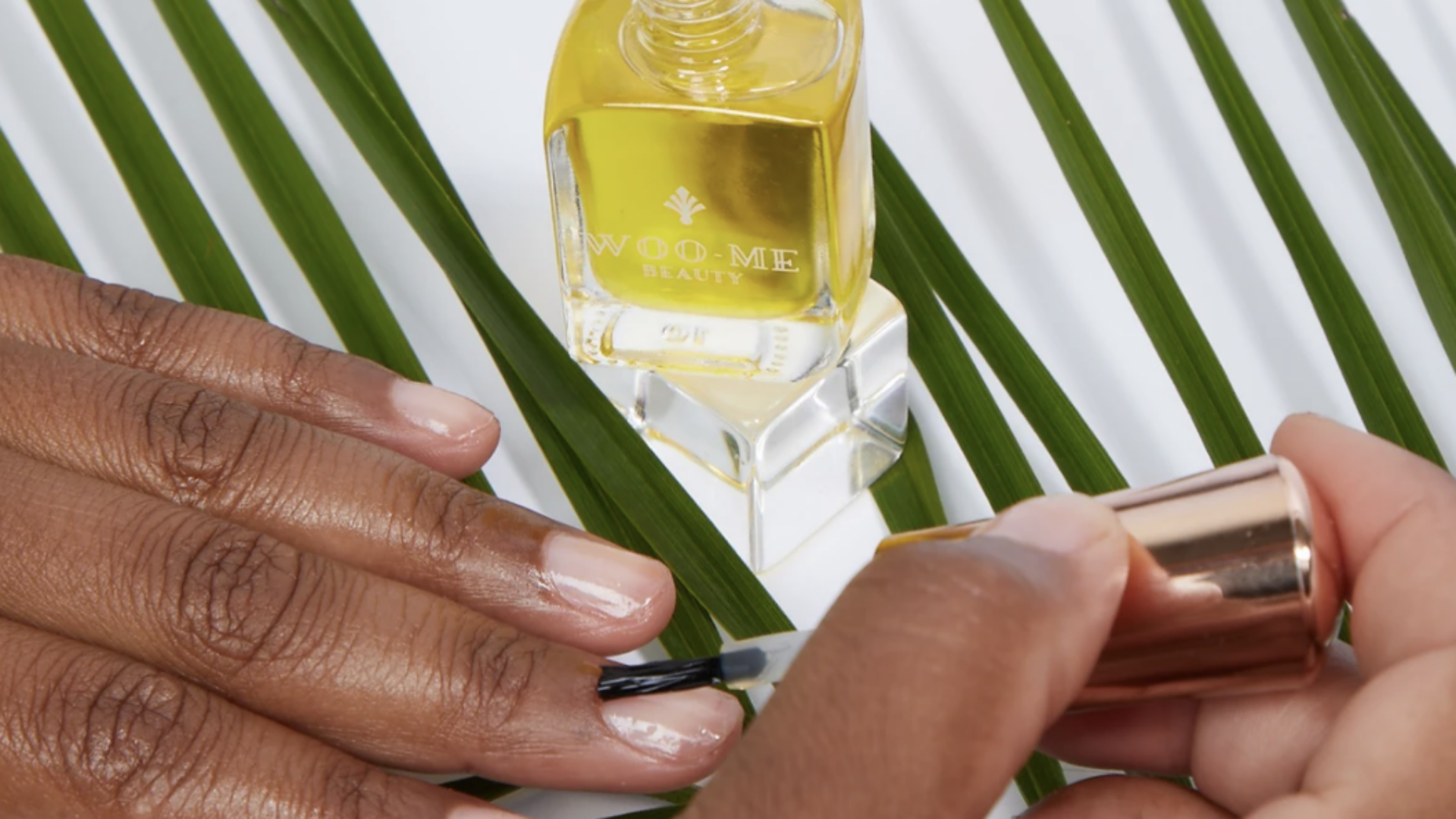 9 Black-Owned Stocking Stuffers For The Beauty Baddie In Your Life
We compiled the ultimate gift guide for the beauty-obsessed Gen Zer in your life.
The holidays are quickly approaching and that means your holiday shopping should've begun yesterday. Not sure what to get? We've got you covered! As we transition into the colder, brisker months of winter and fall, skincare and haircare are just as important for young girls as any other gift. Keep the teen or young adult in your life up to speed with the latest skincare, haircare, and beauty supplements and items with Girls United's ultimate beauty gift guide for under $50. Did we mention that these are all Black-owned beauty brands?
Below, check out a list of the ultimate stocking stuffers for the beauty-crazed teen or millennial in your life from facial mist for their daily skincare routine or handcart cream on the go for those who work from home. Get your credit cards ready and be prepared to fill up your virtual shopping cart because they'll be sure to love these!
Genesis Skin Co.'s SOLEIL GLOW Skin Perfecting Facial Oil ($44.44)
Lock in moisture and amplify your natural glow with Genesis Skin Co.'s facial oil, an all-natural, vegan-friendly Black-owned skin, and haircare brand. Applicable for all skincare types, this healing oil is designed to "absorb easily into the skin and is filled with super antioxidants, essential fatty acids, anti-aging benefits, and overall skin balancing properties." Purchase here.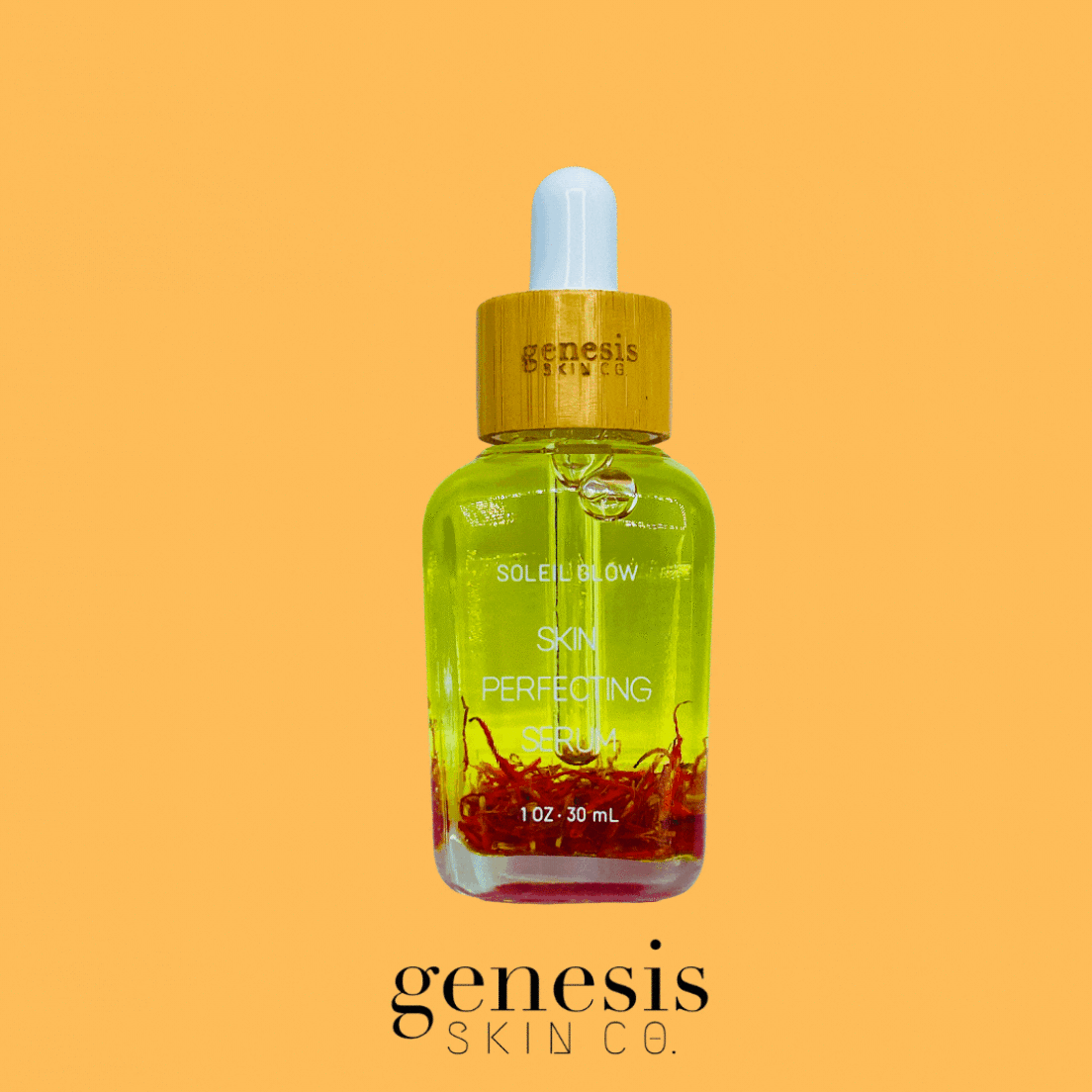 Urban Hydration's TSA Approved Honey Health & Repair Hair Care ($4.99+)
Haircare is just as important as skincare during the colder months, so why not make it a gift this season? As you travel to see family, friends, and loved ones for the holiday season – or even packing for a solocation in a warmer climate – add this Black-owned brand's travel and trial size hair care products to your suitcase and move through TSA with ease. Purchase here.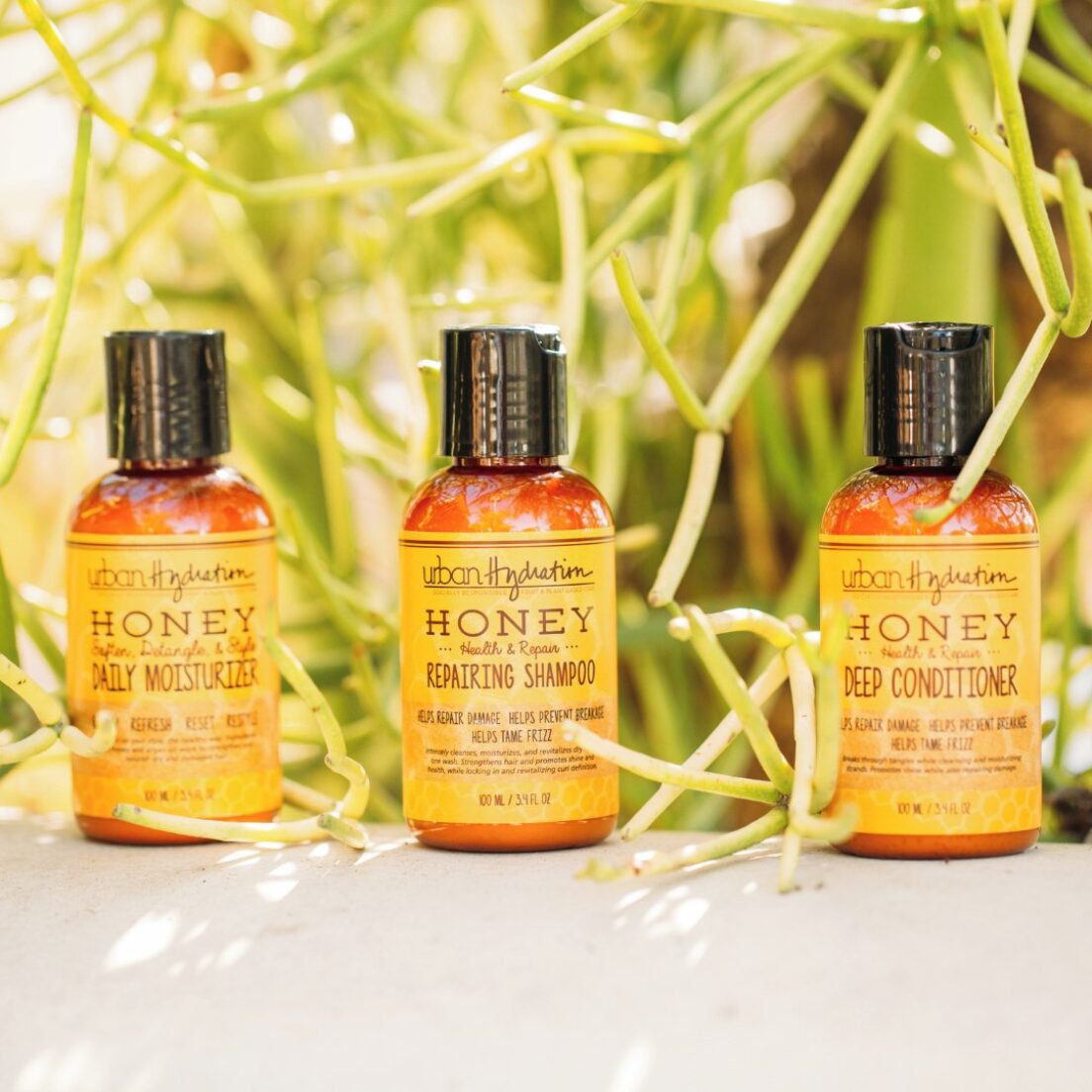 Shea Radiance's Whipped Shea Butter ($22)
Ideal for dry hands and calloused feet, this Black-owned brand's shea butter is as pure as it gets. Step out of the shower and add this whipped, mousse textured body butter to your body care routine complete with nutrients of skin-soothing colloidal oatmeal and rice bran oil. Purchase here.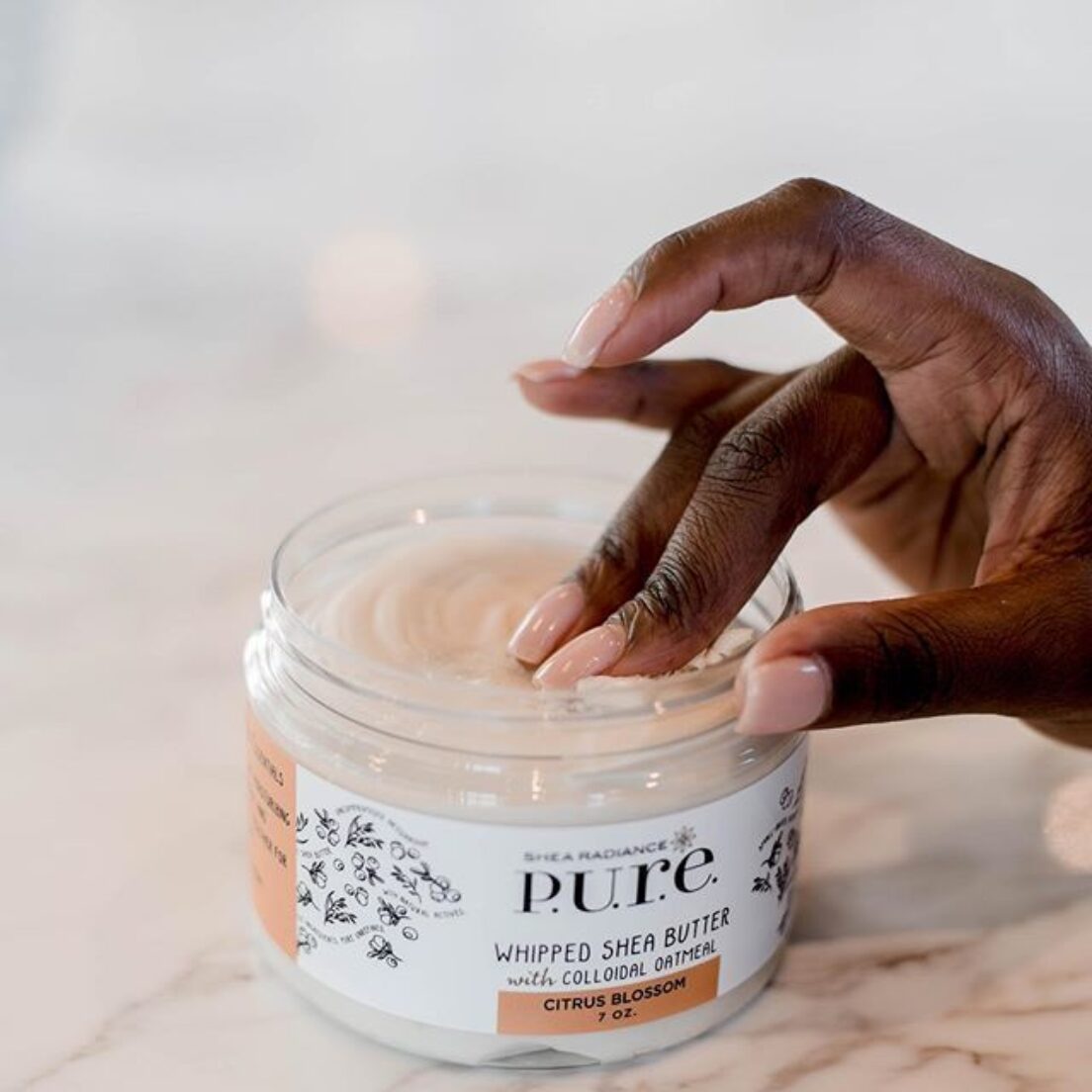 Rosen Skincare's Rose Water Face Dew ($15)
Wrap up your morning skincare routine with a hint of rosewater from this Black-owned skincare brand. Rosen Skincare's Rose Water Face Dew is great for textured skin, smaller non-inflamed bumps, dry/dehydrated skin – especially during the colder seasons. Purchase here.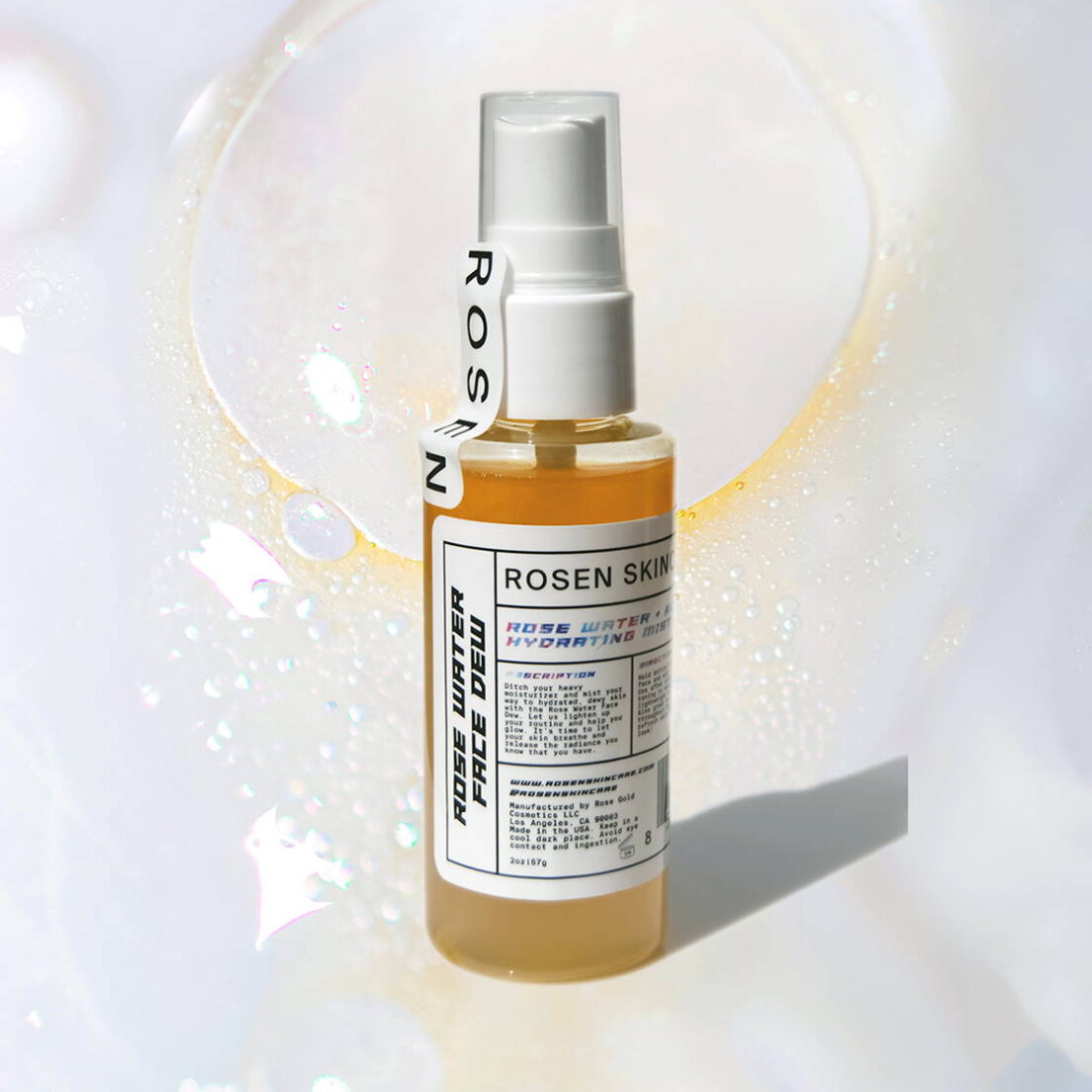 Buttah Skin's Supreme Skin Kit ($75)
Keep your summer glow in the wintertime with this Black-owned skincare brand's kit including a cleanser, rosewater toner, and vitamin C serum. Purchase here.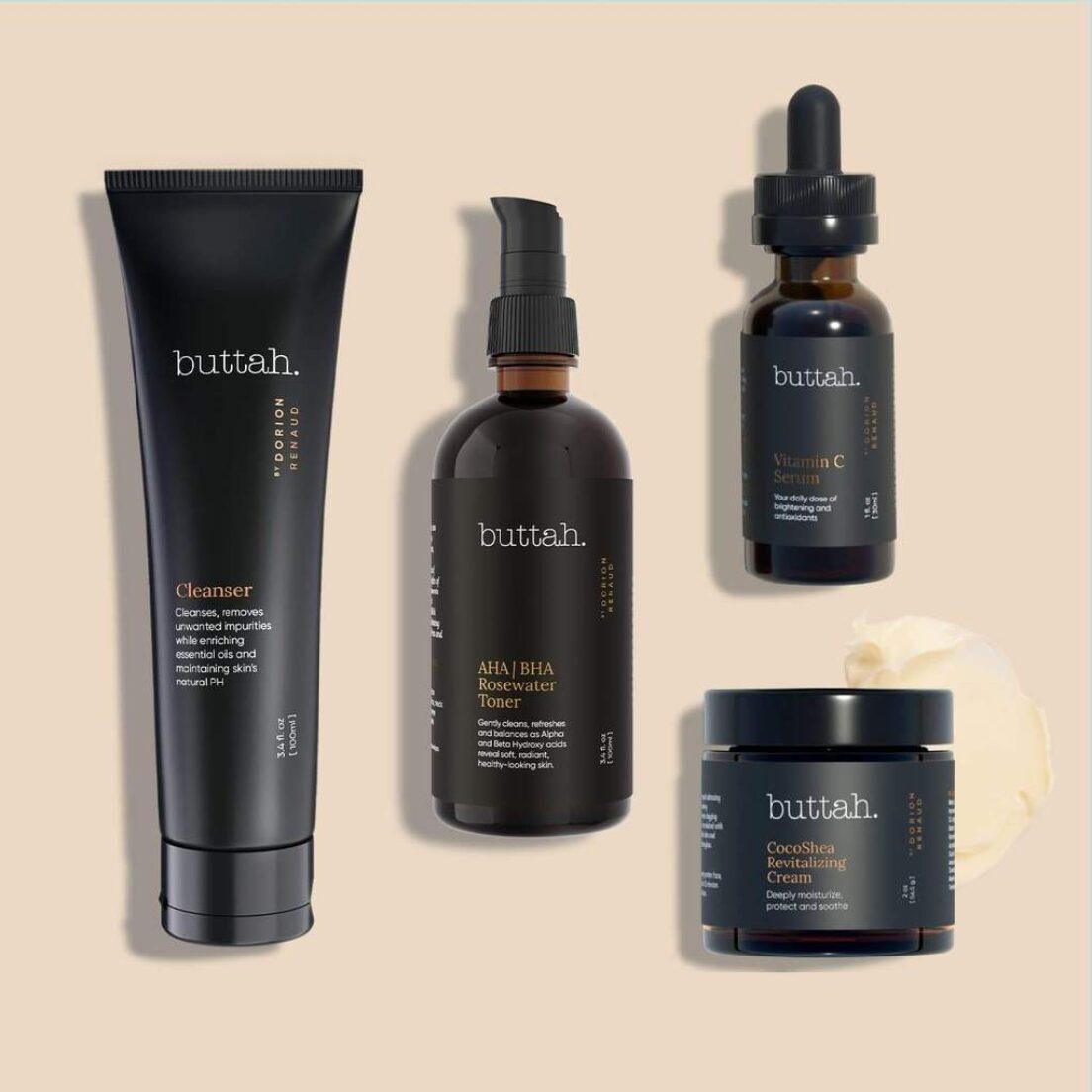 Woo Me Beauty's Nail Growth Serum ($17)
Nails are a vital part of everyone's beauty routine, but oftentimes the most forgotten. With this Black-owned brand's nail serum, your can restore your nails and cuticles to their natural health and strength in no time! Purchase here.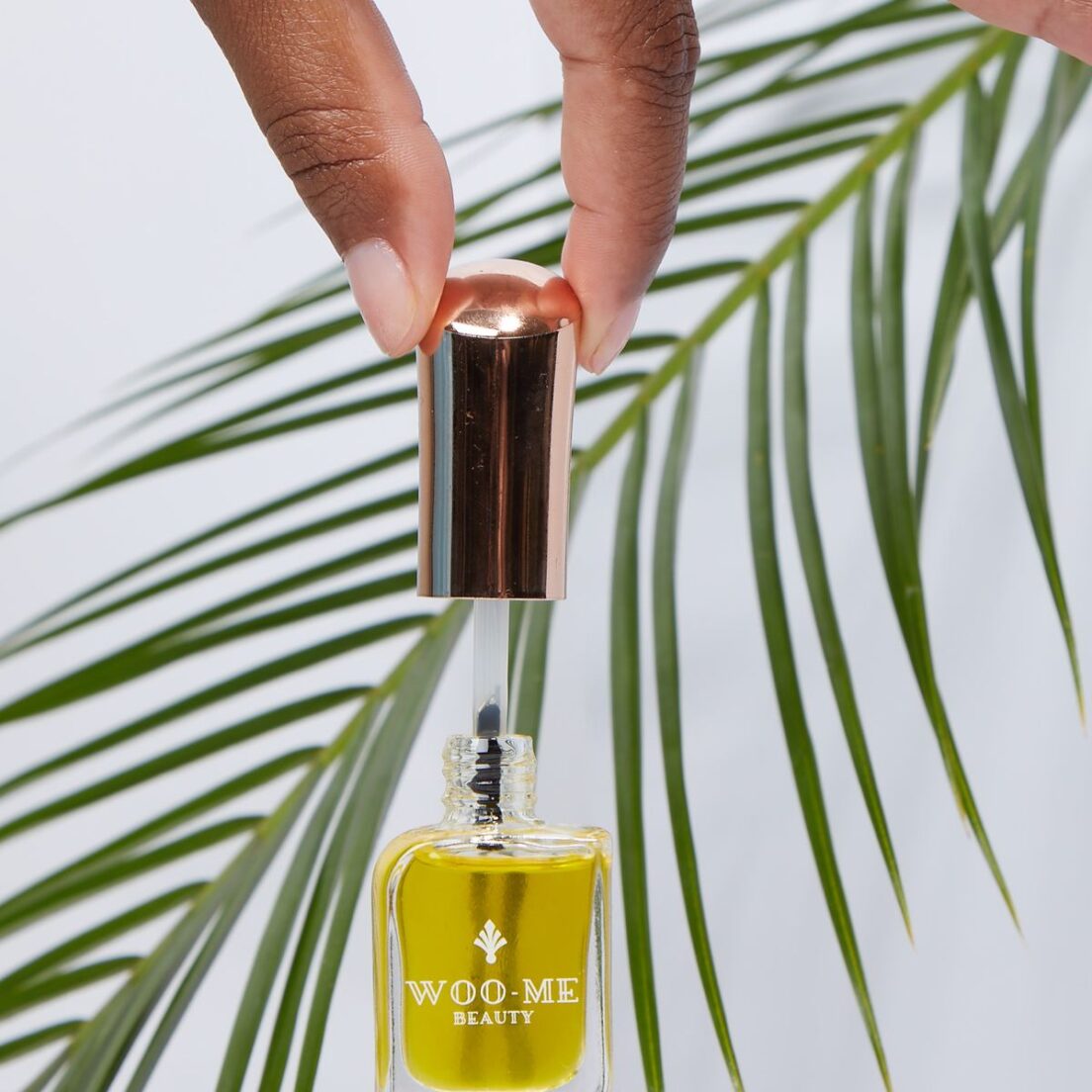 Agrestal Beauty's AWAKEN. Matcha Green Tea Face Scrub ($36)
Start your morning with this facial scrub packed with Matcha Green Tea, Hemp Oil, and Chamomile Essential Oil. This scrub from this Black-owned brand gets rid of harboring dirt and dead skin from your face. It also fights aging and evens out your skin complexion. Purchase here.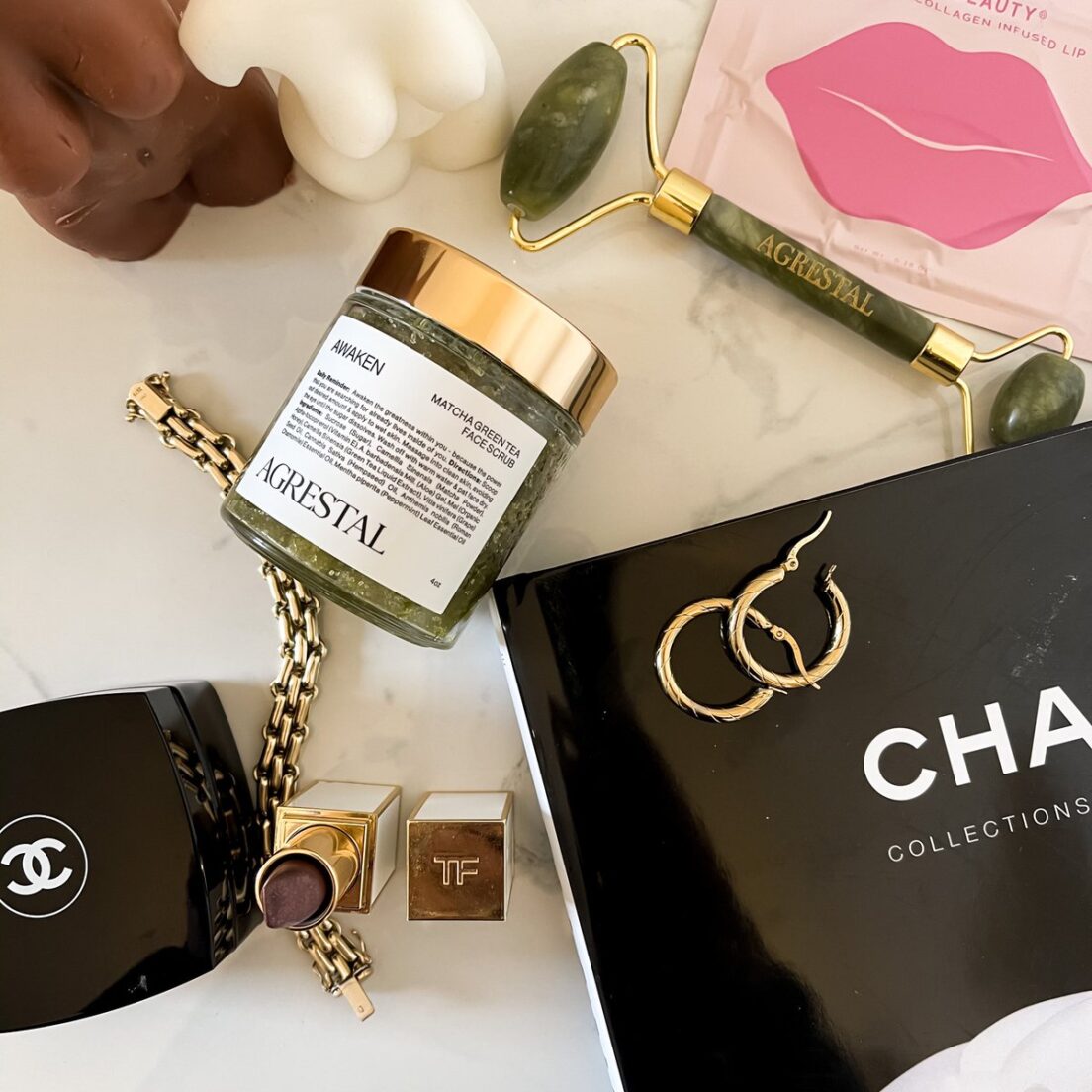 Fenty Skin's Hydra'Reset Intensive Recovery Glycerin Hand Mask ($22)
You know we support all things Riri over here, so why not throw her into the stocking too? Perfect for those cold winter nights or during a crisp fall brunch, the hand mask is 40% glycerin. This deeply soothes, locks in moisture, and leaves hands with a soft, glossy sheen. The best way to avoid ashy hands in the winter! Purchase here.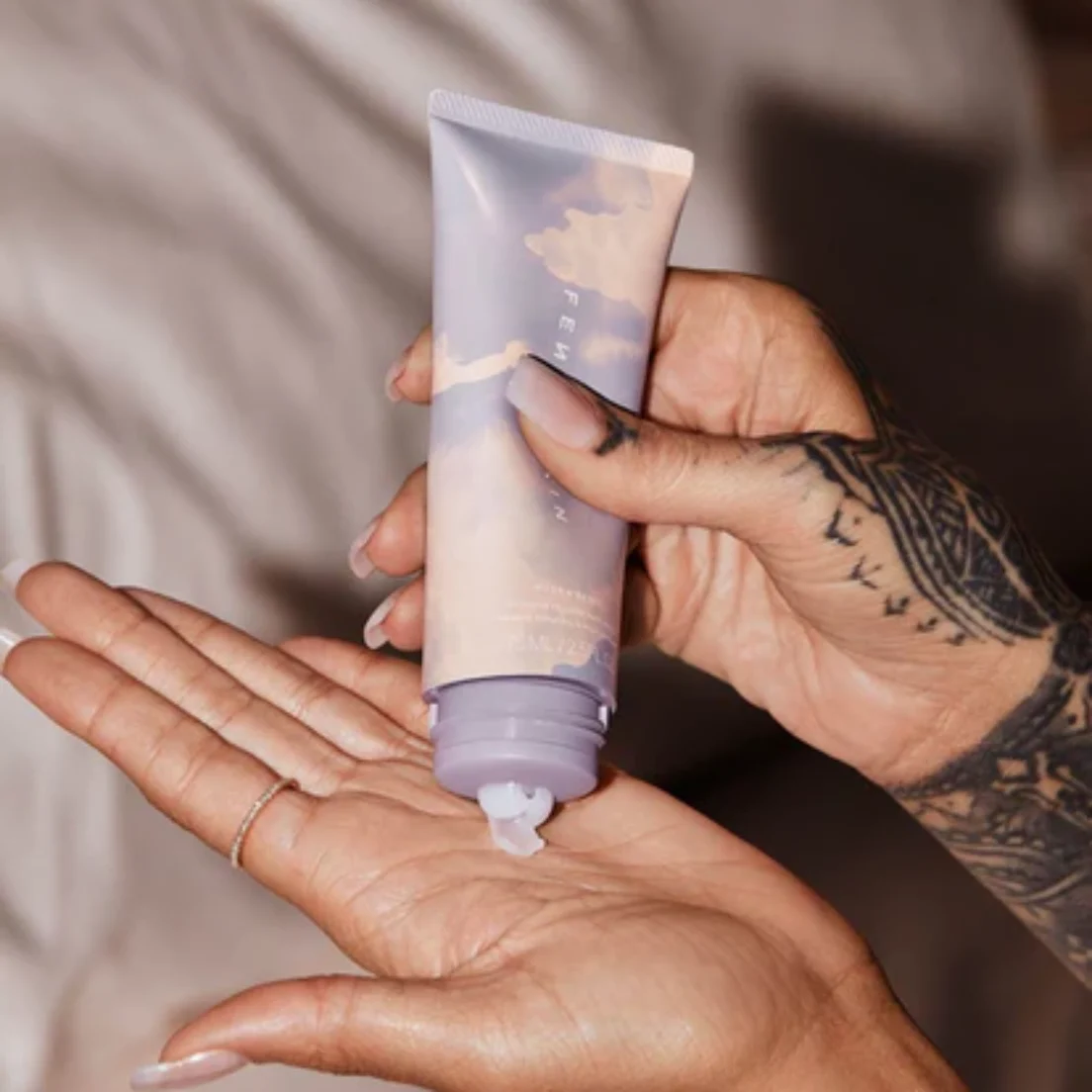 Vie Beauty's #30ROSES Rose Water Mini ($12)
Owned by founder Jasmine Lewis, Vie Beauty's hydrating Rose Water facial mist is 100% organic and the mini is the perfect travel size for the beauty boss babe on the go. Purchase here.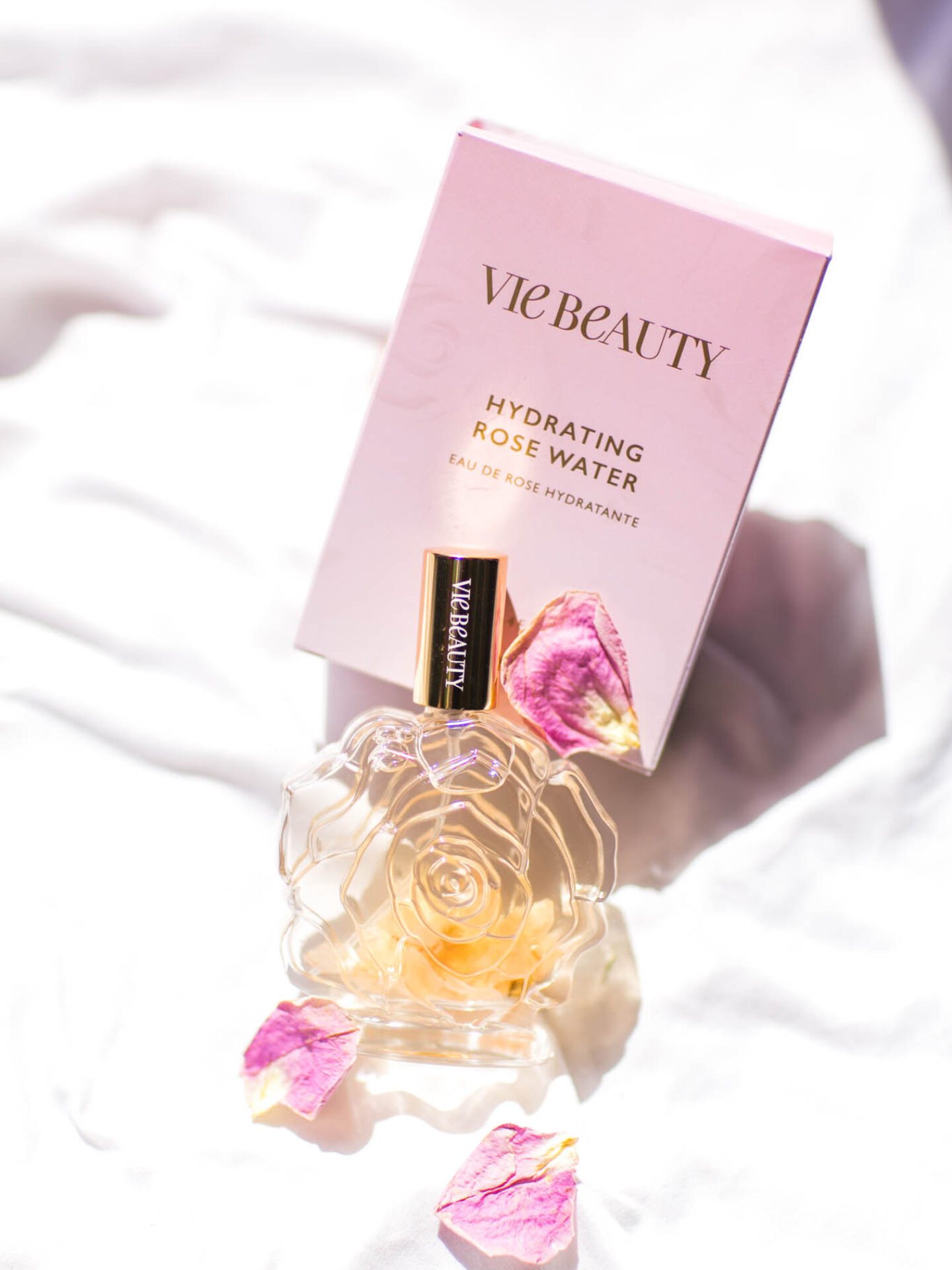 Photo Credit: Woo Me Beauty