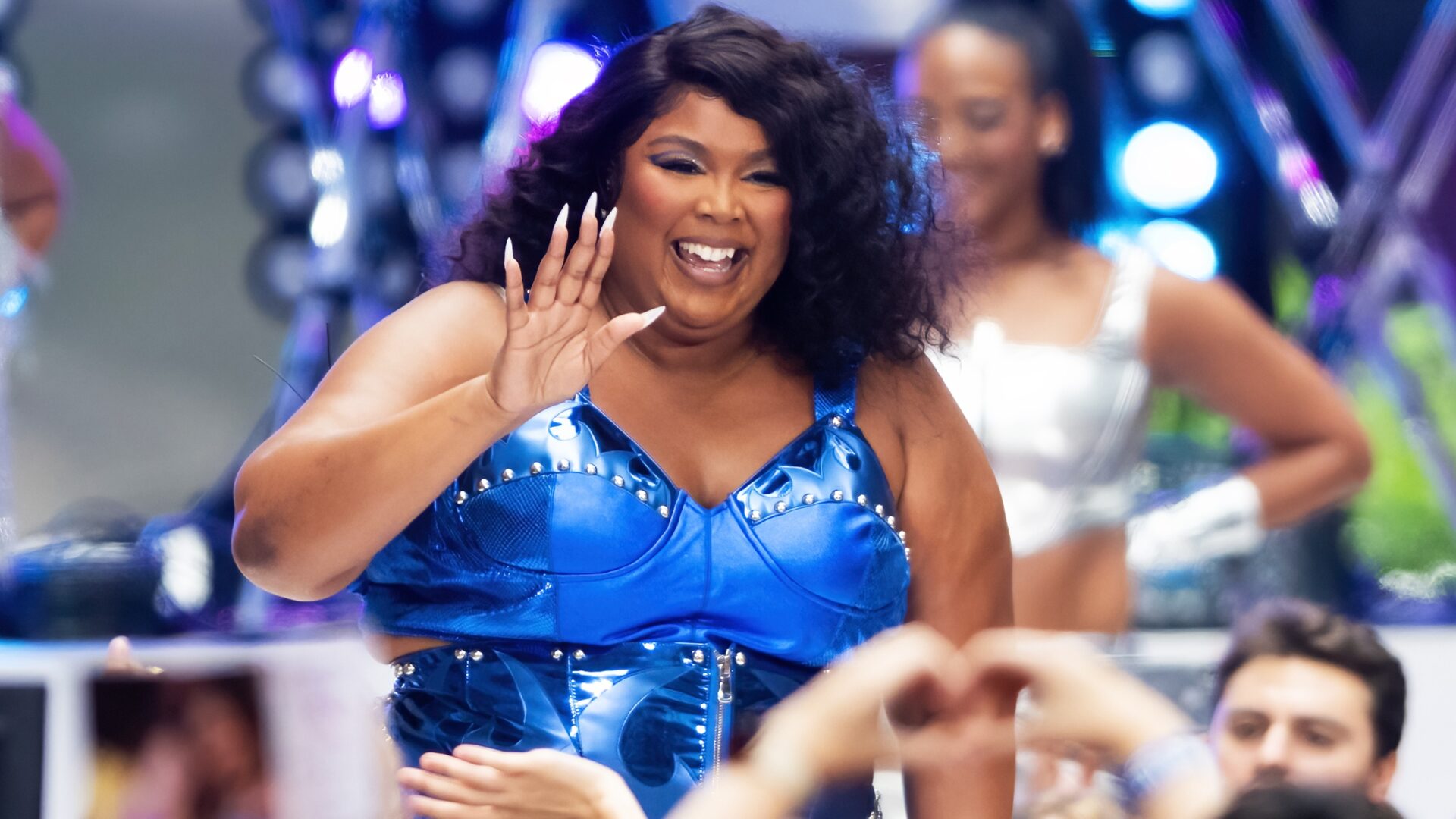 Lizzo Admits To Feeling 'Claustrophobic' When It Comes To Monogamous Relationships
The "About Damn Time" singer wants her relationship to be more about love and less about rules.
It's "About Damn Time" we get real about relationships and how there's more than one way to normalize them, including polyamory and non-monogamy. Lizzo opened up about how she defines (or doesn't define) her current relationship in an appearance on Power 105.1's The Breakfast Club.
"Monogamy, to me, is a little claustrophobic because there are rules," she shared. "I think a love relationship that's not monogamous has no rules. I think people who do poly and all that stuff – there's still rules."
The "Rumors" singer – who recently celebrated her Special album becoming the highest charting album released this year by any female artist on the Billboard 200 – described her current relationship as "nonmonogamous" but didn't qualify it as polyamorous. By definition, polyamory is a type of non-monogamous relationship where partners choose to engage in more than one sexual or romantic relationship at the same time. Boundaries and rules are put in place to ensure all parties are on the same page.
The artist added that being in a "traditional relationship" for 10 years was scary to her but that being in love wasn't. "I think a traditional relationship scares me… but love is forever. I can love somebody forever," Lizzo said.
She also revealed that jealousy wasn't a concern when asked by The Breakfast Club co-host Angela Yee. "It's just love. It's like, 'I just love you. I'm not worried about nobody else. I'm not worried about anybody else sexually, romantically, or emotionally. I'm just worried about you. I'm just thinking about you'. I think that's what we have, which is the most beautiful, pure thing ever."
Lizzo also explained that qualifying her relationship as non-monogamous just means there are no expectations. "That doesn't mean I'm out here f*cking and sucking and ducking. It doesn't mean he is either. It just means that there are no expectations, and that way, the love gets to just be the main event," she said. "It's like, do what you want to do. As long as you love me, I'm cool."
Lizzo confirmed her relationship with Myke Wright last April. On June 4, the couple made their first public appearance on a red carpet, according to Insider. Lizzo and Wright met while hosting the 2016 MTV series "Wonderland" together.
Not only is this a year for Lizzo in love but this is the year of prosperity. Lizzo recently took to social media to announce her hit single "About Damn Time" going to number one on the Billboard charts, making the song her second career No. 1 hit following "Truth Hurts," which led for 7 weeks in 2019.
Watch Lizzo's full interview below:
Photo Credit: NEW YORK, NEW YORK – JULY 15: Singer Lizzo is seen performing during NBC's 'Today' show Citi Concert Series at Rockefeller Center on July 15, 2022 in New York City. (Photo by Gilbert Carrasquillo/GC Images)