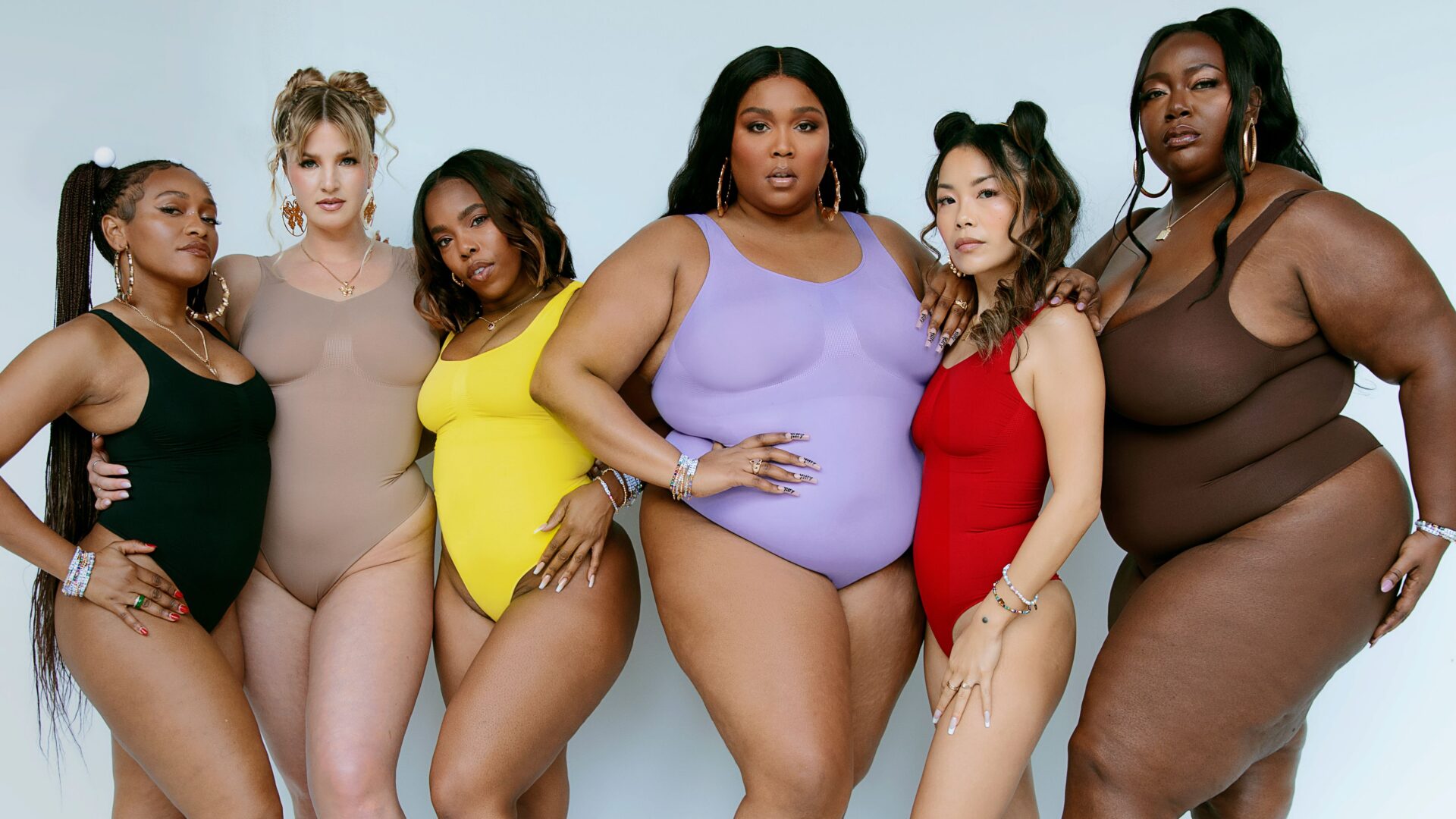 Lizzo's Yitty Collection *Totally* Changed The Way I View Shapewear
It's about damn time we put these products to the test!
I've been pretty open about my struggles with body dysmorphia for the past two years now. I've never felt as comfortable in my body as friends and family say that I *should* be but everyone's journey through self-love and mental wellness is different. Mine looks like this. Since COVID-19, my insecurities were mainly in the stomach area and I didn't feel comfortable in my physique anymore. My jeans didn't close in the front, I had to spend up to feel like I was sizing down, and I just didn't feel right.
I'd been seeing reviews for a while about this waist trainer brand and that celebrity shapewear launch, but nothing seemed to speak to me until Lizzo launched her Yitty collection. It's something about it being founded by a public figure who loves her body and doesn't give a flying f*ck about the haters and naysayers that really made me gravitate towards this brand. I've always admired Lizzo for loving herself not in spite of her weight but including and because of it – and I loved what she created for not only plus-sized women but women of all sizes.
"I'm here for the big girls," the Watch Out for the Big Grrrls star told ESSENCE. "But I wanted to create something for everybody because my friends are extra-small, my friends are mediums, my friends are larges and it's hard for them to find things as well." The Headliner sizes range from 6X-XS with very affordable price points from $14.95 to $69.95. It's available for purchase on the brand's website, Fabletics websites, and stores, and previously at the Yitty pop-up in Los Angeles.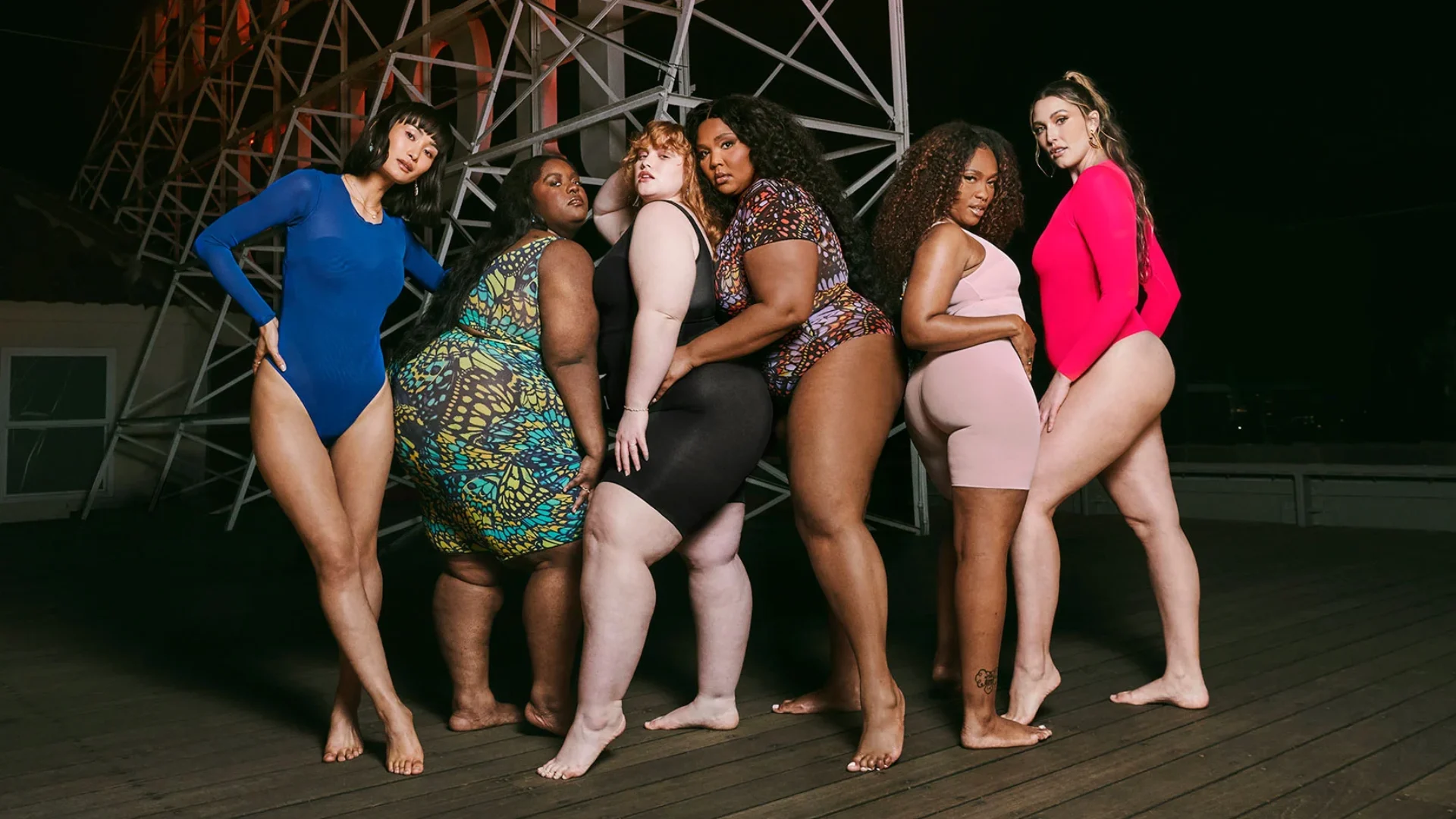 As of June 2022, Lizzo launched the second installation of Yitty called the Headliner collection. The collection offers clean, sleek silhouettes in high shine microfiber fabrics that mold to the body with hidden performance features. Headliner offers Level 2 compression and comes in an unexpected range of bold colors and prints that we love!
"Write your own story with your body," Lizzo once told ESSENCE during an exclusive interview right around the time of the launch back in April 2022. "Do what makes you feel good, do what makes you feel comfortable — and if it's uncomfortable, don't wear it." With that being said, we wanted to see if this Fabletics collaboration would make me feel like I had the juice that Lizzo had in her smash hits. (Please note that these song puns will be made throughout the duration of this review for your comedic pleasure!)
To put the new shapewear line to the test, our associate Girls United editor D'Shonda Brown tried it out to see if it's truly good as hell or they're nothing but rumors – see what we did there? Here are her thoughts on the carbon-neutral company.
Yitty Nearly Naked Shaping Thong Bodysuit
I've worn bodysuits before, but I can honestly say that this one is top two – and it's not two. For a night out in NOLA during ESSENCE Festival, I decided to wear a dress from Black-owned brand TIER that was actually more seethrough than my usual get-up. I wanted to wear something that gave my body the right amount of snatch and cinched-waist action to do the dress the justice it deserves. While I know I'm no size 0, I wanted to dress to make me feel and look as comfortable in my body as possible.
The thong bodysuit is exactly what it says it is – a thong bodysuit. As described on the site as a "lightweight seamless bodysuit," the brown-colored bodysuit complimented my skin color perfectly while giving my stomach a comfy compression feeling without it feeling too tight like a waist trainer. While firming my natural curves, the shoulder straps did give my body the right amount of support and even made my boobs feel a little more lifted than normal. The bodysuit felt super smooth while being nearly undetectable and unrestrictive – giving myself the body-ody-ody silhouette I was looking to achieve.
Going to the bathroom was easy, too – not that you asked, but you do need to know. I was able to snap it together and apart with ease without tussling to move the area to the side. Even though it was a thong, it didn't ride up my front or back side and I was able to bend and snap throughout the day. Lizzo, you've got a hit on your hands with this one.
Headliner Shaping Bandeau + Headliner Shaping High Waisted Leggings
The morning I was traveling to Chicago for WNBA All-Star weekend, I felt a little more bloated than normal because my period was coming – at least that's what my Period Tracker app said. I knew this would be the perfect opportunity to try out this set as an airport fit because my gut area was sticking out a little more than it would. After some last-minute packing and a quick airplane skincare routine, I put on my shaping bandeau and high-waisted leggings – and I was pleased, to say the least.
Three words: compression with comfort. They slipped right on with ease instead of having to jump into them and squeeze my thighs and ass through them. The material was so comfortable on my skin and didn't cause any irritation. Even while sitting on a flight for nearly three hours, I felt nothing but comfort and flexibility as I moved through TSA (Pre-Check), lugged my carry-ons, and moved from New Jersey to Chicago. As someone with scoliosis, I usually feel pretty stiff when I travel for long periods of time but this Yitty set allowed me to feel agile as ever while stunting through the airport.
The wire-free bra was true to size and didn't cut off my circulation while wearing it. The leggings were perfect length for a petite girl such as myself and even gave my booty a bit of a lift that made me feel cute. The waistband – which has "Yitty" all over the inside – kept everything in place while I flowed through space and time. The design was so beautiful that I ended up wearing it as a fit for the whole day with my Nike jacket and AF1s. You can say I felt a little cute or whatever.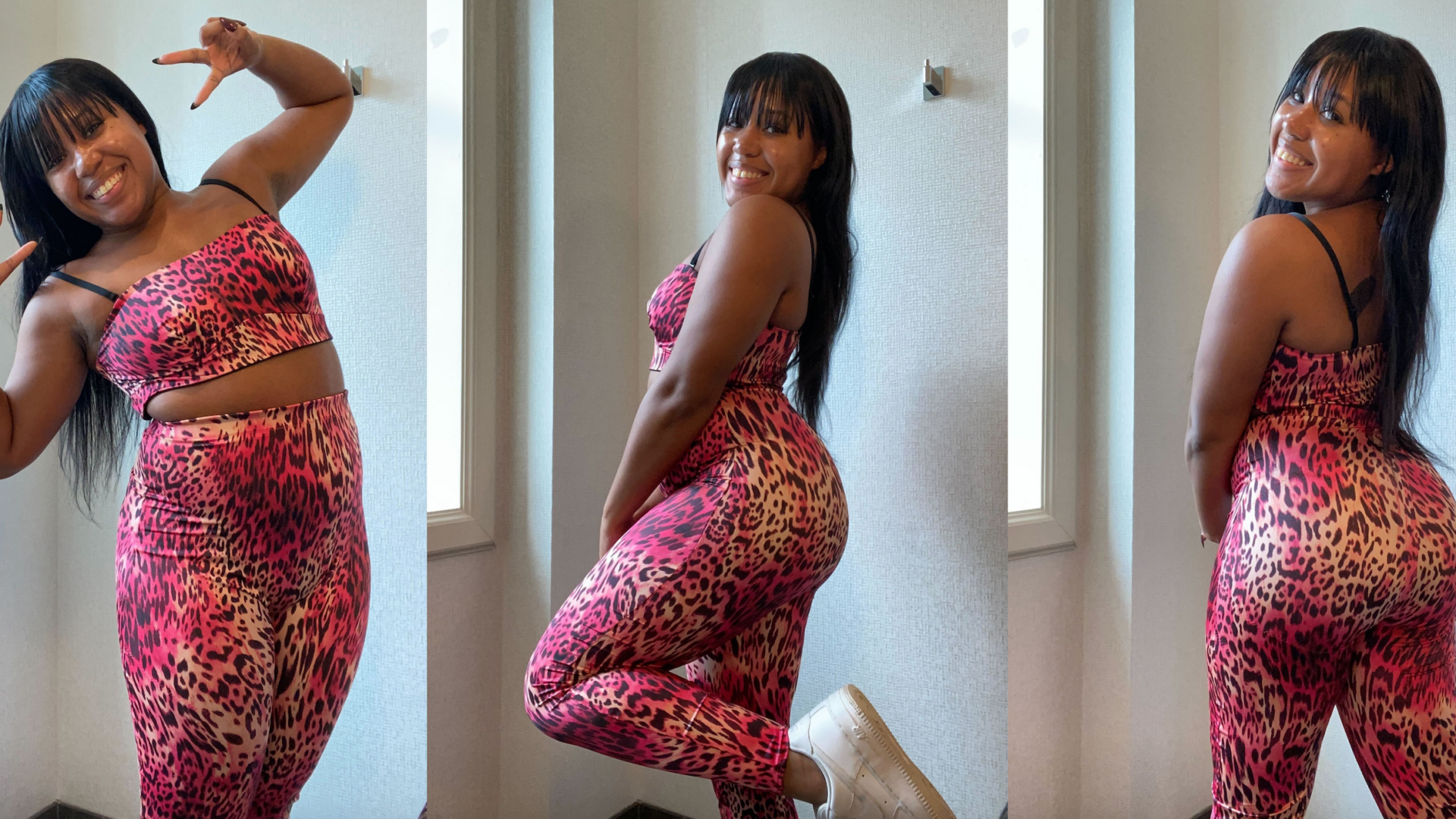 In addition to YITTY's Headliner Collection launched June 1st, YITTY is making a $25,000 donation to @GLSEN to support their mission to create safe and inclusive schools for our LGBTQIA+ youth for Pride Month. Additional select pieces from the latest Headliner Collection are included and now available on https://yitty.fabletics.com/shop/pride.
Photo Credit: COURTESY OF YITTY