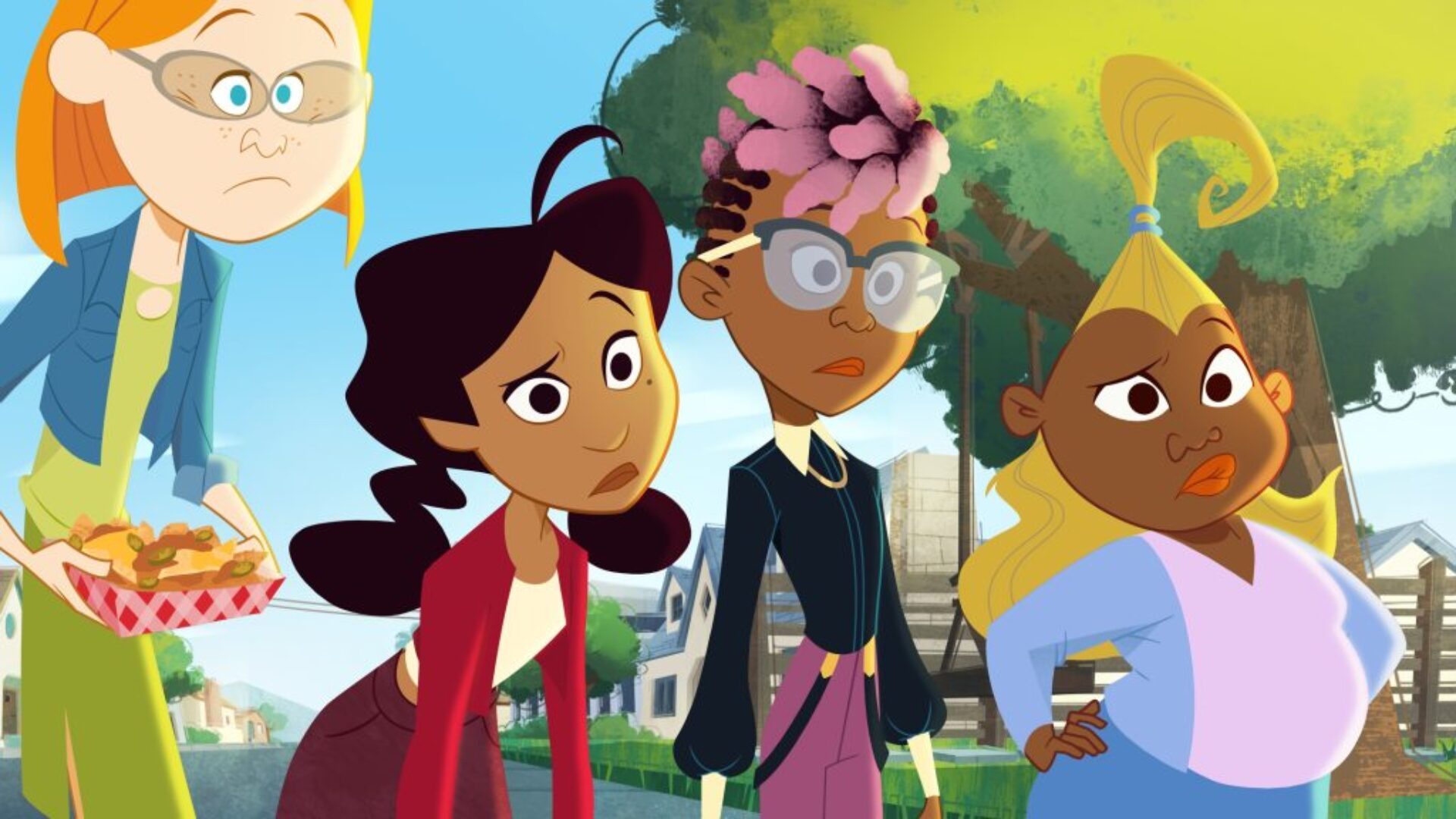 Social Media Celebrates LGBTQ+ Representation In 'The Proud Family' Reboot
Fans are raving about Michael Collins' 'louder and prouder' transformation.
The highly anticipated premiere of The Proud Family: Louder and Prouder has finally arrived on Disney Plus, and Black millennial fans couldn't be feeling more nostalgia if they tried! Penny Proud is back on the scene as a teenager venturing into young adulthood as she navigates through relationships, womanhood, and her relationship with her overprotective father and Proud Snacks connoisseur Oscar Proud.
Through the show, fans will see familiar faces including besties Dijonay Jones, LaCienega Boulevardez, Zoey Howzer, and her loyal family members Trudy, Suga Mama, and the twins BeBe and CeCe. For some, one particular character stood out from the rest and that's Michael Collins. You may remember him as the young boy who helped Penny as her image consultant while she ran for class president in the "Election" episode, or maybe as the student who was teased and called a "sissy" in the episode "Who You Callin' a Sissy?".
Now, Collins is back on screen as an openly gay male character, marking the first of its kind for The Proud Family series, and Twitter fans are stanning! Played by former Rich Kids of Beverly Hills star EJ Johnson, Collins' character receives the ultimate glow-up makeover complete with pink hair, transparent shades, and a fire fit to tie it all together.
In an interview with ET Online, Johnson spoke about the importance of representing the LGBTQ+ community in 'The Proud Family' reboot. "It's amazing and it's really exciting to bring the character to life and allow young people, who are like me, or similar to me, to see themselves represented," he said about playing Collins. "I think that this character really is very much connected with me. I definitely made it my own and they do give me the space to do so."
Along with the original cast of Kyla Pratt, Tommy Davidson, Paula Jai Parker, and JoiMarie Payton, the reboot will include a star-studded cast of newcomers including Lizzo, Jaden Smith, Lena Waithe, Normani, Lil Nas X, and Brenda Song, according to the official Disney+ press release. 'The Proud Family: Louder and Prouder' is available to stream now on Disney+, with new episodes debuting every Wednesday.
Photo Credit: Disney+/'The Proud Family: Louder and Prouder'