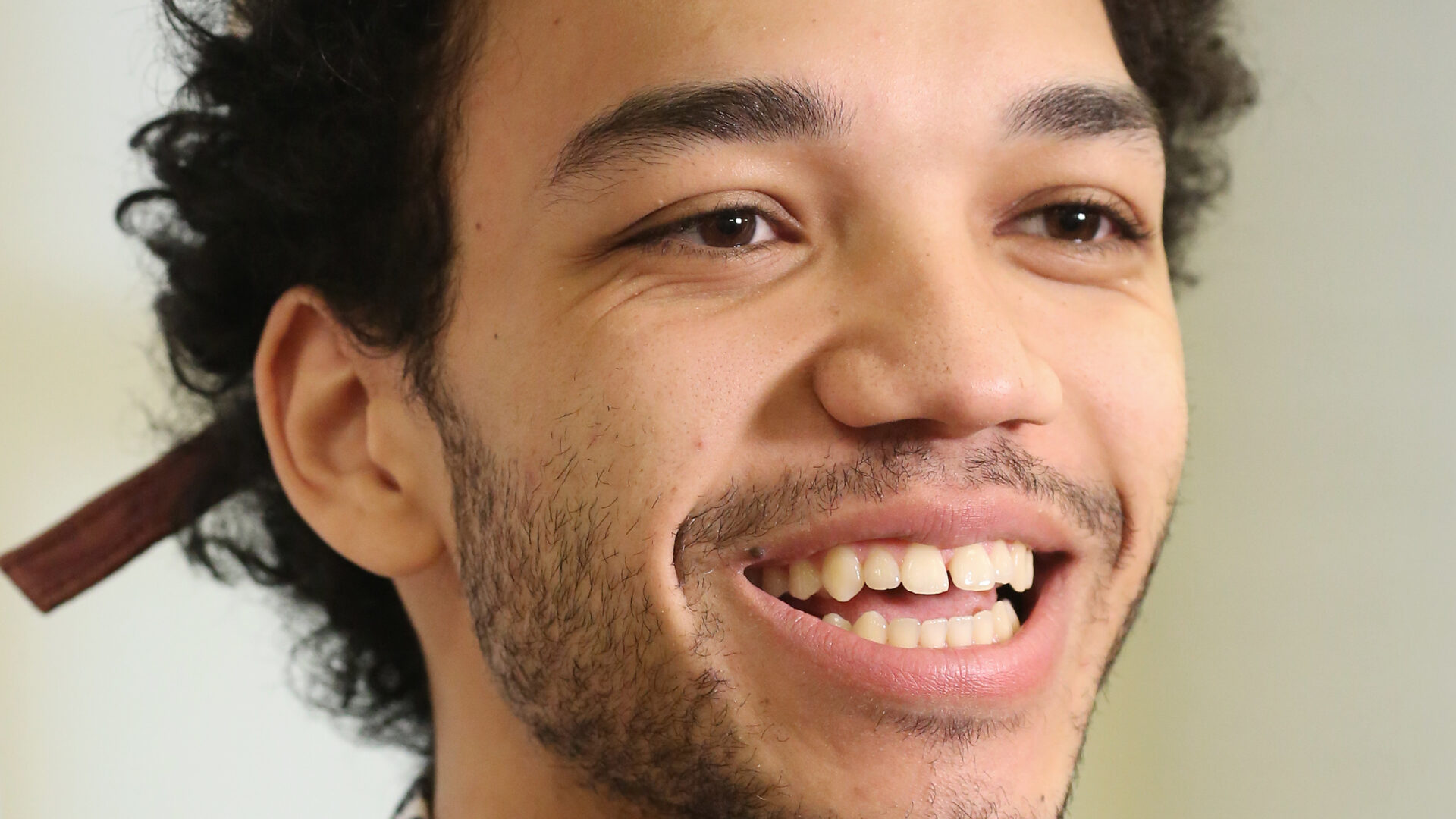 7 Of Justice Smith's Most Memorable Television And Movie Roles
The actor turns 26 today.
By far, Justice Smith is one of the most underrated versatile actors of the early millennial, late Generation Z era. He garnered attention from fans after his 2016 leading role in Netflix's original series The Get Down.
Though it was abruptly canceled after just one season, Smith went on to star in films and television shows as leading roles, made the 2017 Forbes 30 Under 30 list, and even appeared in New York's Off-Broadway stage production of Yen. Needless to say, Justice Smith, who also identifies as queer and publicly identified in 2020, is booked and busy – and rightfully so!
In celebration of his 26th birthday, take a look at some of Smith's most memorable moments on-screen including Netflix's original movie All The Bright Places and blockbuster hit Detective Pikachu.
Wish Disney Channel alumna Madison Pettis a happy belated 23rd birthday by remembering some of her best roles!
Paper Towns, 2015
Watch Smith play Marcus "Radar" Lincoln in this coming-of-age romance film starring Nat Wolff and model Cara Delevigne. As one of Quentin's (Wolff) best friends, Radar goes on this teen mystery-filled journey with an unexpected passenger – his girlfriend and prom date, Angela (Jaz Sinclair).
The Get Down, 2016-2017
This Netflix original series stars Smith, Dope actor Shameik Moore and Jaden Smith as they explore the creation of hip-hop in this Bronx-based tale. Set in the late 1970s, Justice plays Ezekiel ("Zeke") "Books" Figuero, a young poet with untapped talent who is forced to choose between love and music.
Jurassic World: Fallen Kingdom, 2018
Justice Smith joins the iconic Jurassic Park franchise as Franklin Webb, a former IT technician for Jurassic World who now serves as the Dinosaur Protection Group's systems analyst and hacker. Currently, Jurassic World: Dominion is in post-production and is slated to release in 2022.
Check out our exclusive interview with Jacob Latimore about his role in SHOWTIME's The Chi!
Drunk History, 2019
Told by an intoxicated Lyric Lewis, Justice Smith played the role of the Egyptian pharaoh, Ptolemy XIII, on the "Bad Blood" episode of Drunk History. He starred alongside Aubrey Plaza and David Wain as they recounted the tale of Cleopatra's younger sister Arsinoe.
Pokémon: Detective Pikachu, 2019
Playing opposite of Deadpool's Ryan Reynolds, Smith takes on the role of Tim Goodman in this mystery film inspired by the nostalgic Pokémon franchise.
All The Bright Places, 2020
Based in a small Indiana town, Elle Fanning and Smith play Violet Markey and Theodore Finch in this Netflix movie. The two teens are paired together for a social studies project and learn more about their town, each other, and themselves in this teen romance drama. The film also stars Aaliyah: The Princess of R&B and Straight Outta Compton actress Alexandra Shipp as Theodore's older sister Kate.
GENERA+ION, 2021
Written by 19-year-old Zelda Barnes, this HBO Max series is just what Generation Z needs! Generation, which is stylized as Genera+ion, stars Smith as Chester, the extroverted openly gay student and captain of the water polo team. The show follows each Orange County-based high school student as they explore sexuality, identity, and coming into their own as young adults.
Photo Credit: Getty Images/John Lamparski/ Stringer