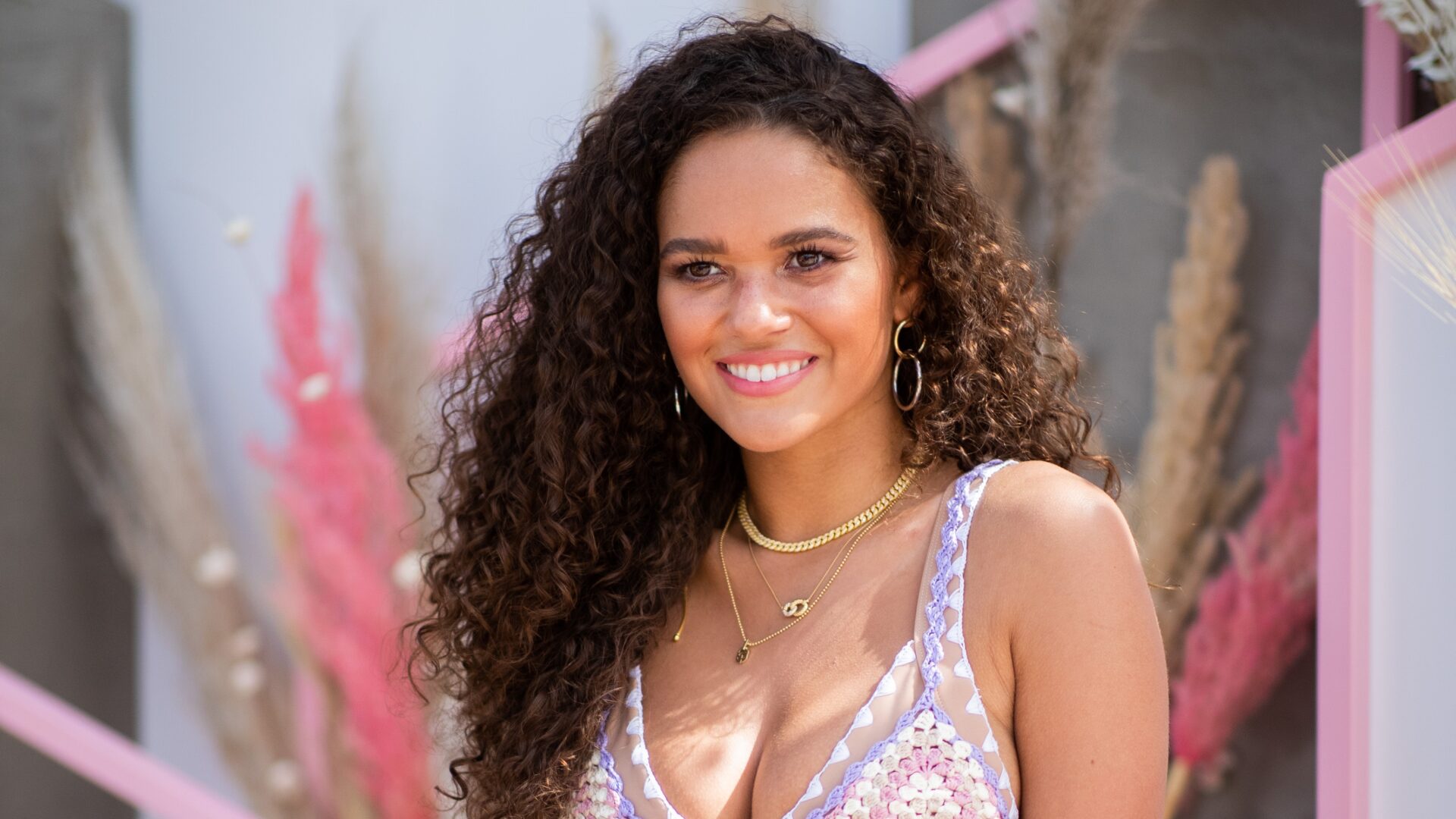 Celebrating Madison Pettis' Best TV and Movie Roles
Happy 23rd birthday, Madison!
To be young and talented is the definition of Madison Pettis. The Arlington, Texas native was born in 1998 and has been shaking up the television and film industry before she hit her double digits. Early in her career, Pettis appeared on Barney & Friends as Bridget in 2005 and 2006 and modeled for Love Pastry with Alli and Cody Simpson.
Her latest role as Alden in He's All That – the gender-swapped remake of 1999 classic She's All That starring Freddie Prinze, Jr. and Rachel Leigh Cook – will premiere on Netflix on August 27th. In the meantime, Pettis is keeping fans occupied with her FENTY x Savage ambassador shots on Instagram and more bag-securing announcements. Recently, she let fans know that she'll be starring in Deltopia, which will be executive produced by Grease actress Olivia Newton-John, and MPCA horror film Margaux co-starring Vanessa Morgan.
Check out our interview with Monique Green from Disney+ series "Big Shot" starring John Stamos!
To celebrate her 23rd birthday, Girls United has rounded up some of Madison's most iconic roles to date starting at Disney Channel all the way up to Facebook Watch. Check them out below!
Sophie Martinez in "Cory In The House"
Most of us met Madison when she was only 9-years-old on Disney Channel's "Cory in the House," a spin-off of "That's So Raven." Young Pettis played the role of Sophie Martinez, the president's daughter, and also appeared in one episode of "Hannah Montana" playing the same role. (We spy fellow actress and Wu-Tang: An American Saga star Zolee Griggs, too!)
Read this opinion piece about how "That's So Raven" helped young Black girls feel seen on television and beyond!
Peyton Kelly in The Game Plan
In this 2007 Disney film, Pettis starred as Peyton, the long-lost daughter of Dwayne Johnson's quarterback character. As a football star, he's quickly humbled and learns a thing or two about selflessness, being a great father, and adjusting to life's unexpected twists and turns.
Allie Brooks in Life With Boys
This Canadian television series followed Tess Foster, who adjusts to life with her widowed father and three brothers while being the only girl. Thankfully, her best friend Allie (Pettis) is the support system Tess needs to cope with her life with nothing but men in her personal space.
Annie in American Pie: Girls' Rules
In this direct-to-television film described as a "sex comedy," Pettis is seen in a more mature role in this 2020 rendition of the classic American Pie franchise, making this the ninth film in the overall installment.
Annie (Pettis), Kayla, Michelle, and Stephanie come together for a final senior year hoorah but Annie is on a particular mission to lose her virginity to her boyfriend. A wrench gets thrown in her plans when she starts falling for Grant, a handsome new guy in school.
Tosh Bennett in "Five Points"
Executive produced by Kerry Washington, Pettis stars alongside fellow Disney Channel alumna Hayley Kiyoko as Natasha "Tosh" Bennett. "Five Points," which premiered in 2018, chronicles five students at a high school located in the Southside of Chicago who've experienced a life-changing event from different points of view, with each perspective being necessary to help understand the truth.
Check out our interview with SHOWTIME's "The Chi" star Jacob Latimore!
He's All That will premiere on August 27 on Netflix, and American Pie: Girls' Rules is available to watch on Netflix now!
Photo Credit: Photo by Christian Vierig/Getty Images