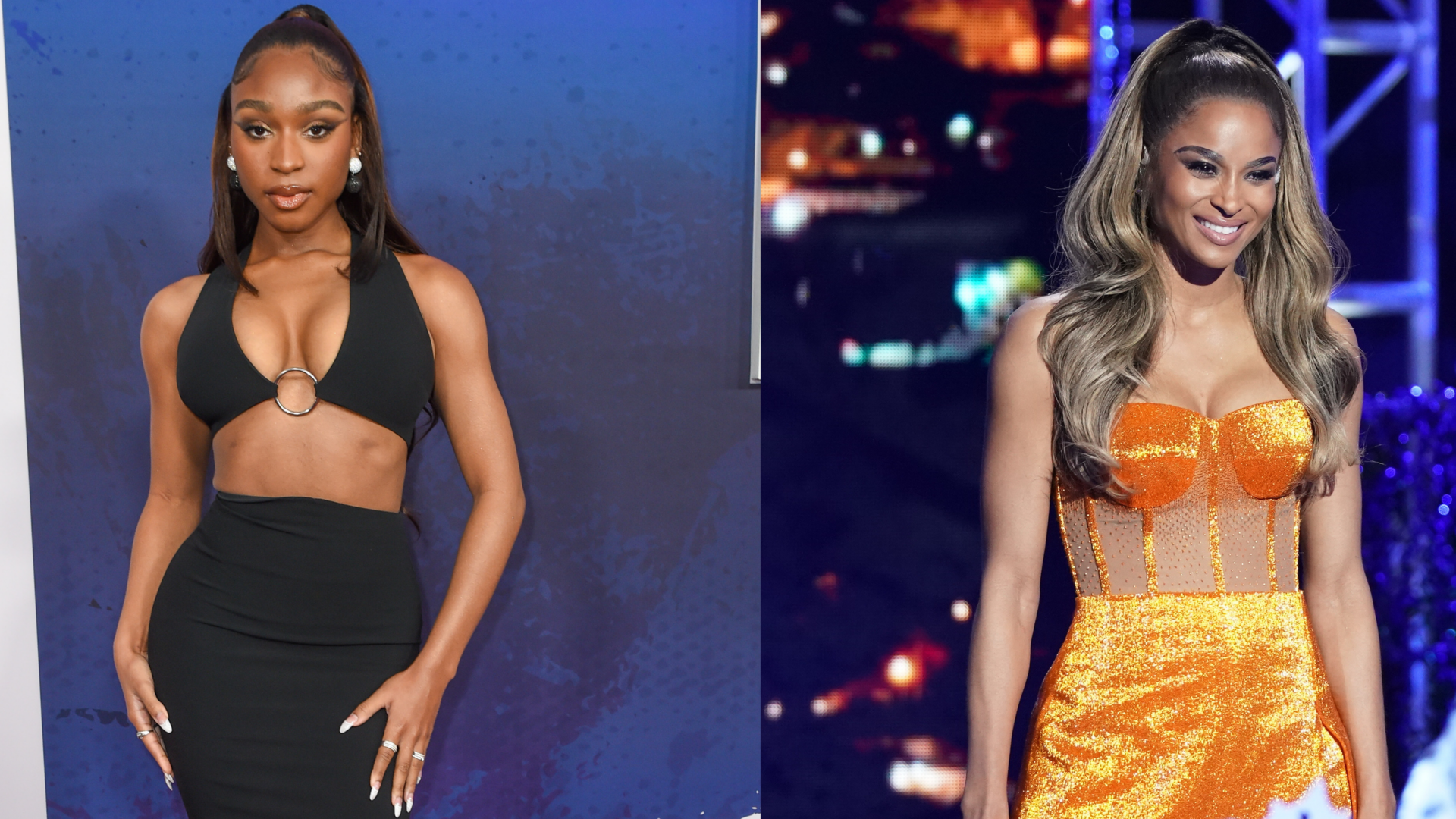 Watch Normani Give Her Longtime Idol, Ciara, Her Flowers During A Heartwarming Interview
"Literally, the earliest memories that I have, you were a part of that," Normani said.
On December 30th, Ciara was brought in as a guest host on The Ellen DeGeneres Show. The 36-year-old R&B singer interviewed Normani. Ciara teared up when the "Motivation" singer, 25, shared how she's looked up to her since she was a child.
"I've always felt like representation was so key, and being a little girl in my grandmother's living room learning the '1, 2 Step' and 'Goodies.' Literally, the earliest memories that I have, you were a part of that," Normani told Ciara. "You really helped shape the artist and the woman that I felt like I could be," she said before adding "you really opened my mind to those possibilities."
Ciara was visibly moved by Normani's kind words. "Don't make me cry!" she responded. "That is so awesome. Thank you. That means a lot. Sorry guys, I got a little emotional."
Read our interview with Normani here.
During the exchange, Normani shared details about the release of the music video for "Wild Side", her hit single featuring Cardi B. The singer and performer said she was inspired by Ciara's 2007 music video for "Like A Boy". Normani also reeealed she was nervous showing her father the music video, considering how racy it is. "I was so scared, to be honest, to show the record to my dad," she said. "Me and my mom, we're cool, we can have certain conversations, but my dad – I was avoiding showing him the record."
After this heartwarming exchange, Ciara and Normani decided to conquer one of their fears: spiders. "Your song is called the 'Wild Side.' So right now you're gonna help me take a walk on the wild side and meet some spiders," announced Ciara.
Josh, the spider wrangler, unveiled three spiders on set before saying: "I got some spiders for you. Your favorite," he said. "Don't worry. Everything will be fine." Normani and Ciara both proceeded to pet and even hold some of the tarantulas, which made for a hilarious sequence on the show.
Watch a clip of Ciara and Normani's interview on The Ellen DeGeneres Show below:
Photo Credit: Eric McCandless via Getty Images