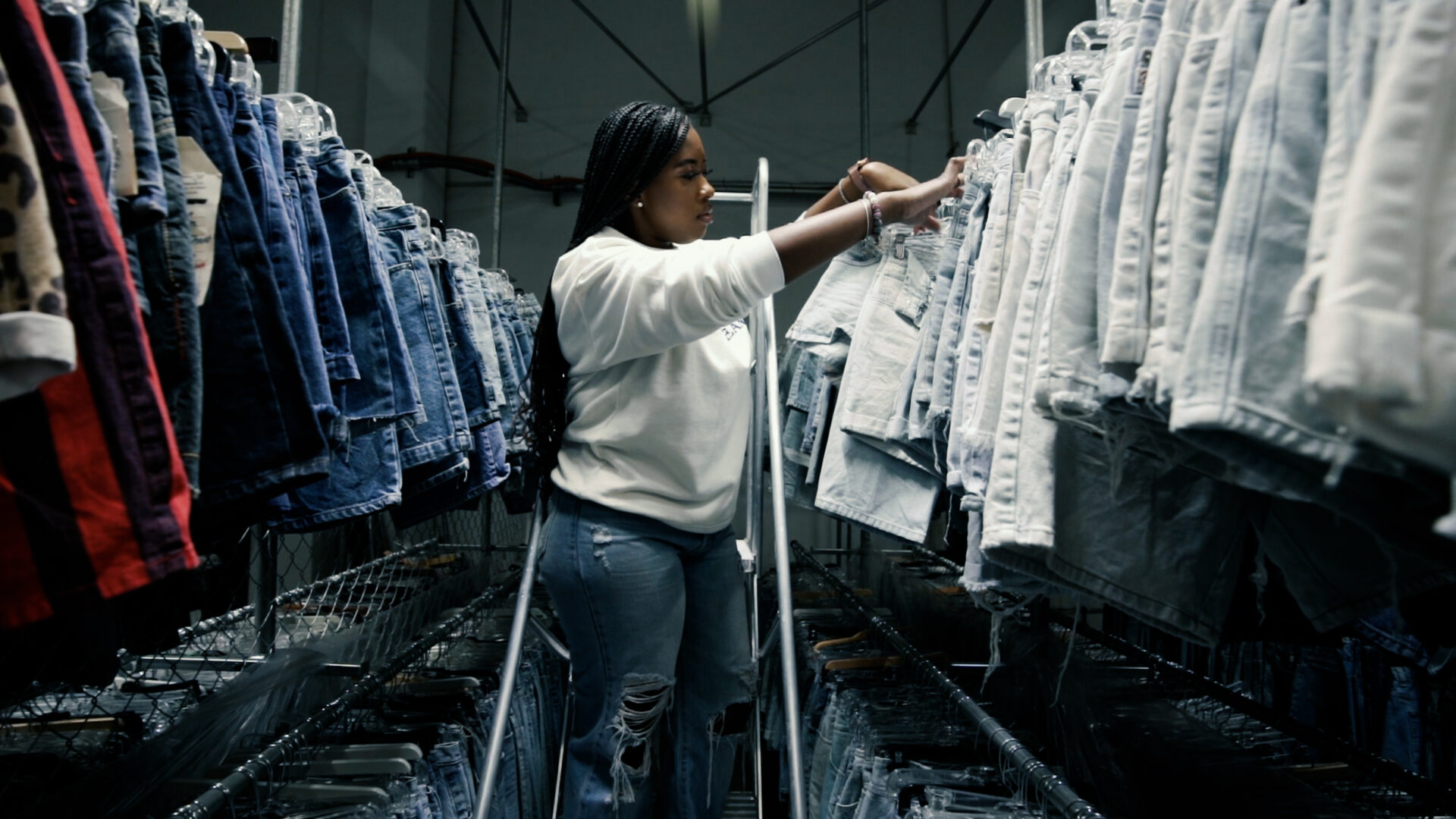 GUESS Partners With Non-Profit Organization Gyrl Wonder For Women's History Month
"The chance to partner with an iconic brand like GUESS is aligned with the Gyrl Wonder mission," said Gyrl Wonder founder Tola Lawal
What happens when you take a non-profit organization centered around empowerment for young women of color and put them in partnership with a world-renowned fashion brand? You get the ultimate collaboration! Just in time for Women's History Month, GUESS announced its partnership with nonprofit Gyrl Wonder, which serves as a bridge of access and opportunity for ambitious young women of color ages 17 – 23 interested in careers in the media and entertainment industry.
During the first five years of Gyrl Wonder's existence, the organization focused on professional development and access for its mentees. As of 2021, the non-profit began to shift its focus to mental health and wellness as the world approached the second year of the COVID-19 pandemic. "In 2022, the mission of Gyrl Wonder is simple – rooted in career development, mentorship, and mental wellness, Gyrl Wonder serves as a professional pipeline dedicated to bridging the gap between young women of color and their dream jobs in media and entertainment," founder Tola Lawal explained to Girls United.
"After seeing our work, the GUESS team reached out to us. They wanted to tap into the core of our mission, offering long-term partnerships that included internship and career opportunities for our gyrls. This was exciting for us because we were already doing the work developing these young ladies and knew we had a top-tier, well-prepared entry-level talent pool," Lawal told Girls United. "The chance to partner with an iconic brand like GUESS is aligned with the Gyrl Wonder mission. This is why we do what we do, to create access and work opportunities with companies that are committed to diversifying their organizations and making pathways for marginalized communities to thrive."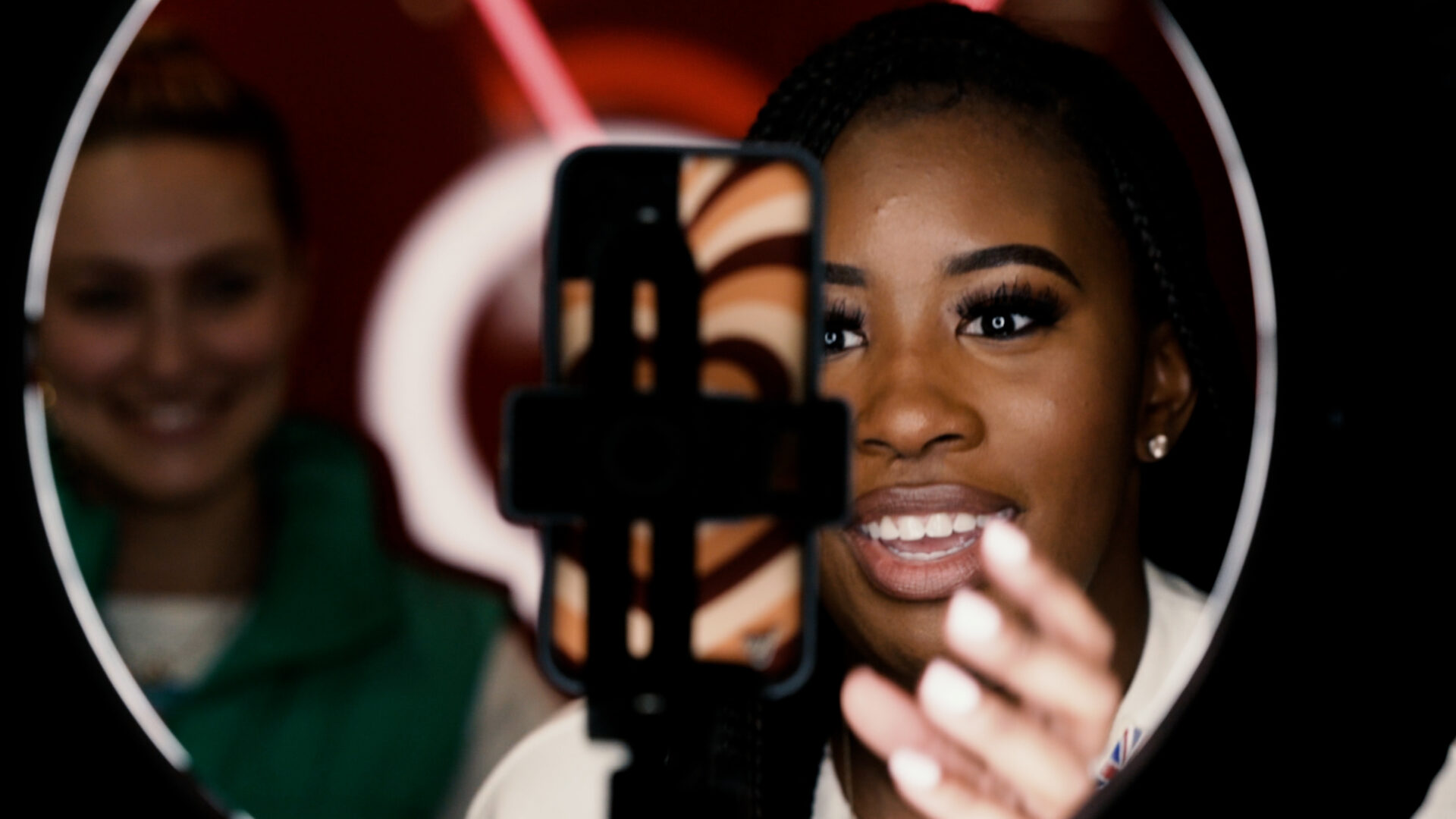 23-year-old Reginae Butler was recently appointed as a GUESS fellow, during which time she jumpstarted her career in Public Relations during an internship at GUESS HQ – all thanks to Gyrl Wonder. "I believe becoming a GUESS intern helped me become more confident about my ideas and my personal perspective on not only public relations but also fashion. I had the ability to become a public relations professional who provided insight beyond the scope of what was taught at my university," said the Clark Atlanta University alumna. "Then I was able to put my learnings into real-world practice with my own touch through a lens of fashion and media. Through this internship, I can now bring a fresh perspective that combines experiences from fashion, media, and technology."
During her internship at GUESS, Butler shared with GU some of the major lessons she learned about the public relations industry, including keeping your eyes peeled for the fine print. "During my GUESS internship, one of the major lessons I learned about the industry was to pay attention to the details because they matter — always," She explained. Butler explained that she was able to "hone in on the smaller details" when working with influencers and clients, which allowed her to appreciate the overall process much more and take pride in the results.
"I truly hope I continue to evolve and learn about the many intersections of media in the future," Butler shared about her career goals and aspirations. "Presently, I am in film and TV marketing but my ultimate career goal is to create my own experiential agency that specializes in luxury, high-end, Black women-centered experiences. I want to create moments you can't forget that reinforce the light we bring to the world."
Photo Credit: GUESS