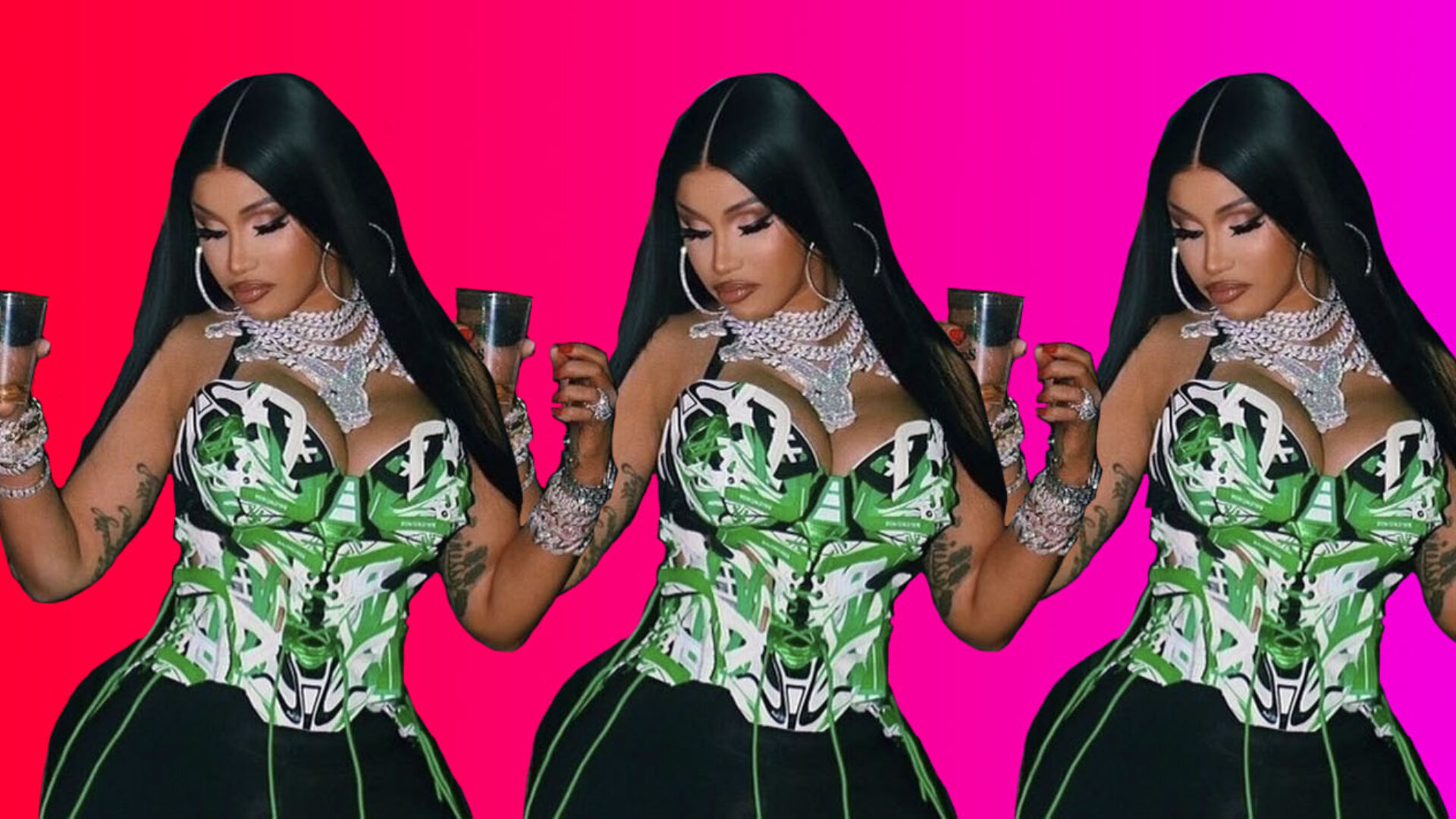 Meet The 26-Year-Old Fashion Designer Who Made A Custom Corset For Cardi B
Cierra Boyd talks sustainability in fashion, Cardi B, and more in an exclusive interview with ESSENCE GU.
In 2018, fashion designer Cierra Boyd participated in a design competition in her native Ohio. One of the challenges? To not use fabric on a design. It was a head-scratcher, but once she came across footage of someone making a mask out of sneakers, a lightbulb went off. She was going to make a corset out of shoes.
Sustainability in fashion is a hot topic as Gen Z looks to do their part in cutting down on waste and preserving the Earth. While fast fashion and luxury interest still abound, a December 2021 survey revealed that 75% of the demographic "prefers sustainability over brand name of a product." At first though, Boyd wasn't conscious of the fact that she was creating eco-friendly styles. She worked with the items that she could afford as what she described as a "broke college graduate."
"[W]hen I first started my clothing line, I was using materials that were just available to me because I could not afford any type of fabric. I was a broke college graduate," Boyd said to ESSENCE Girls United. "I had a super big dream of being able to buy these fancy fabrics and moving to a fashion city and just being so fabulous. But, the reality was that I was broke and I had to work with what I had. Later on in my journey, I realized that I was upcycling, but not even on purpose, it was just because I had to make something out of nothing."
When her New Balance corset design went viral in 2019, she knew she had a hit. With that success (which has since allowed her to draft custom pieces for Dreezy, Puma, and Avril Lavigne), came imitators—but she doesn't let it bother her anymore. In fact, she doesn't speak on it when it happens.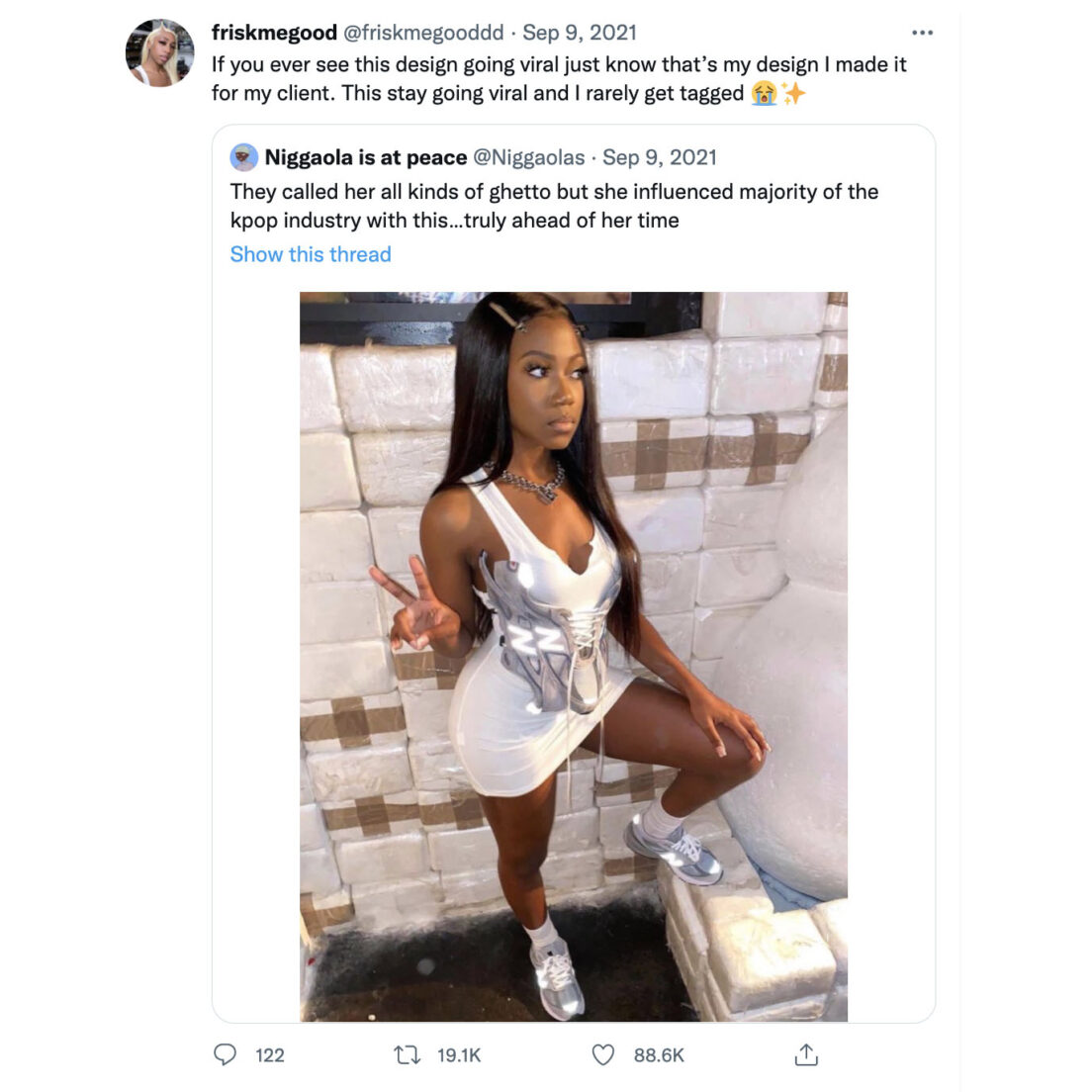 "At this point, where I am now, I don't even say anything anymore because I feel like before that, when I used to try to say anything, I feel like I always get backlash," Boyd said. "Every time I try to stand up for myself or say credit FriskMeGood (her clothing brand), I feel like it's always somebody trying to tell me I'm wrong or somebody trying to be like, oh, well, somebody already did that and whatever."
It's a tale we've heard before: Black women innovate and are ripped off and overlooked, many times before they can capitalize on their creation. One of Boyd's latest moves was too big to ignore though.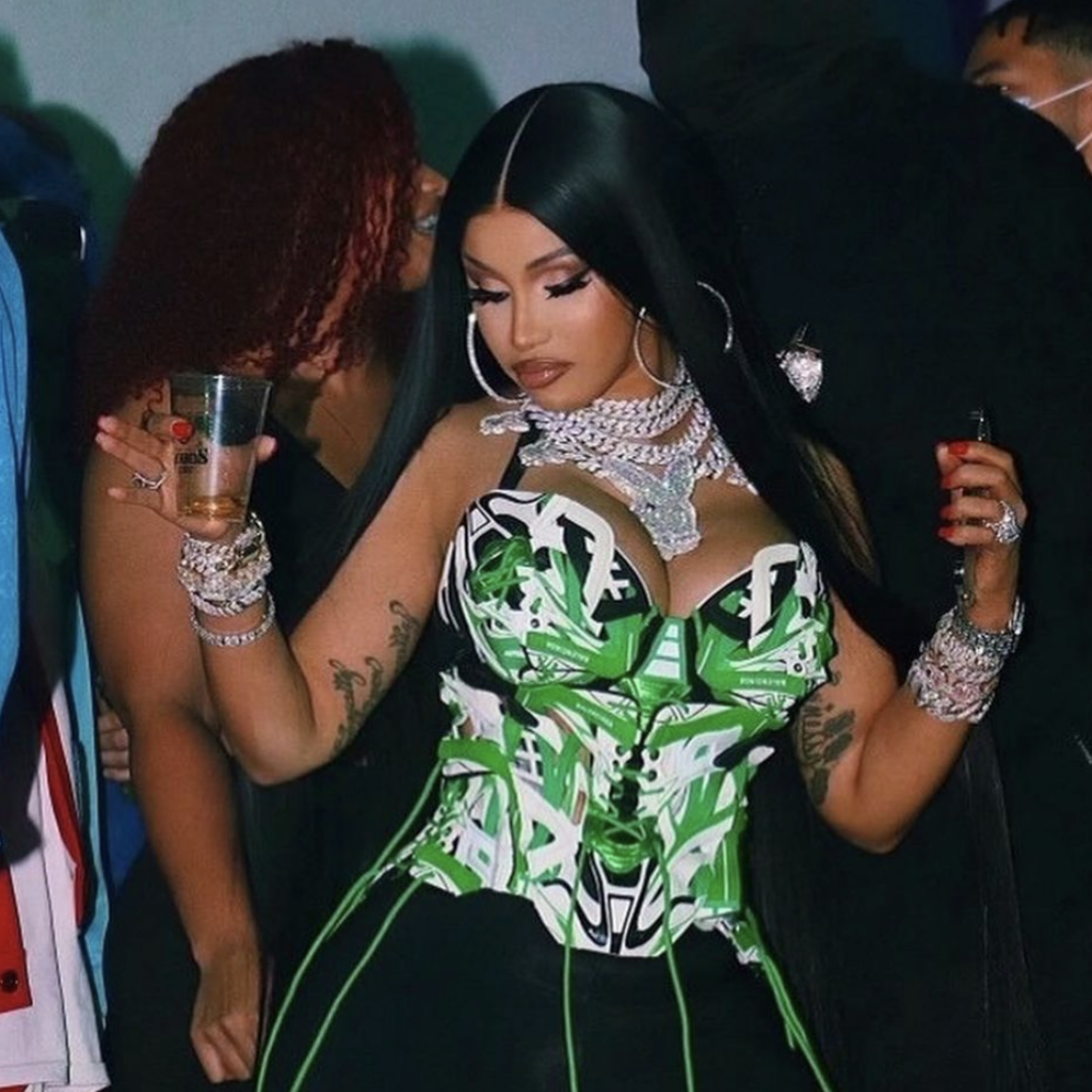 Cardi B wearing FriskMeGood.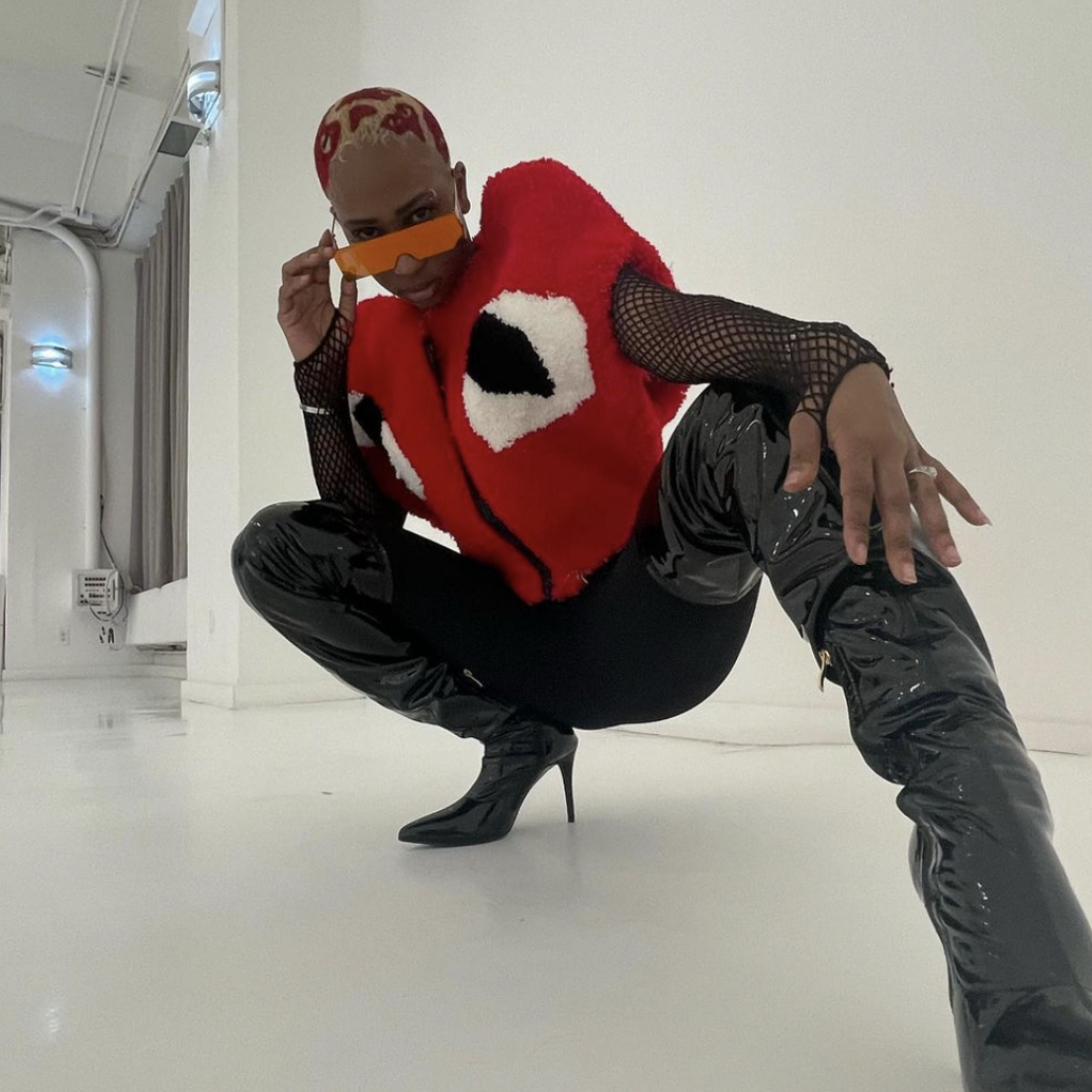 Cierra Boyd.
At the close of 2021, Cardi B's longtime stylist Collin Karter contacted Boyd to discuss Cardi's look for Offset's birthday party. As they hurriedly ideated an outfit for the fashionista's upcoming night out, they sent Boyd a ticket to Los Angeles so the real work could begin. Upon her arrival, she realized the role she would play in the moment was bigger than she could've imagined.
"I didn't even realize that I was going to be on her team for the night. It my responsibility to make sure Cardi looked good in her corset all night," she said. "I found out literally hours before the party, that I was going to be the one to do that and this is after I had fitted her for the corset. I remember asking her assistant, 'So who's going to get Cardi dressed later when the party starts?' And he was like, 'You are.'"
"That whole night I was really part of her team. They really gave this small Ohio girl a huge opportunity just being able to even work with her that close."
It was a vision actualized for a woman who grew up dreaming of the day she'd get to stop wearing a school uniform. These days, she wants to uplift her peers and the next generation to support sustainable clothing.
"I think it's super important as up and coming designers, I feel like we have a responsibility to be the change that we want to see, she said. "I feel like the fashion conglomerates have done enough damage and we need to quit waiting on them to be the change—we need to take initiative. Throughout my whole journey, I've been able to learn that. And I've been able to apply that with my business and be able to make a positive change."