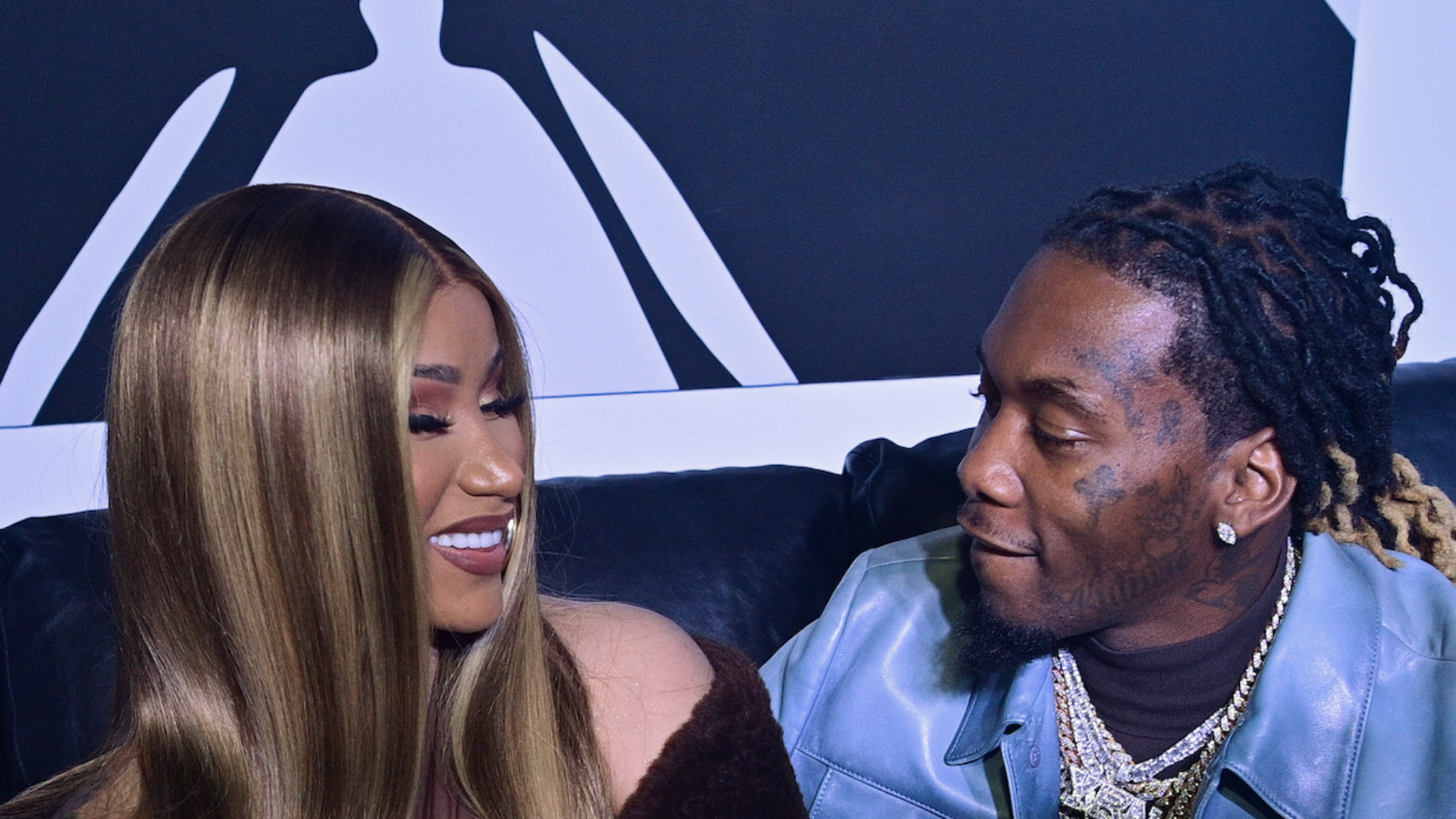 Cardi B Gifts Husband Offset $2 Million For His Birthday
It's his birthday, he can spend if he wants to.
Cash out Cardi is in the building. For her husband Offset's 30th birthday, the "WAP" rapper gifted him a check for $2 million. Talk about a hefty bag!
"Happy birthday to my huuuuusband, best friend and babydaaadddyyy," she wrote of her husband on Instagram last week. "I love you so much and I'm so proud of you. We have overcome so much together. I love the man that you're becoming and I love the father that you are. Thank you for always being there for me, for being a great confidant and advisor and for never allowing me to sell myself short. I'm so lucky to have you as a partner raising our beautiful kids."
The two have been married since September 2017. They share two children: Kulture, born in 2018 and a son that was born on September 1, 2021. They began dating in early 2017, so they are just a few months shy of celebrating 5 years together.
Offset has three children, Kalea, Kody and Jordan, from previous relationships.
Cardi and Offset are known to go all out when it comes to gift-giving. For Cardi's 29th birthday, her husband purchased her a tucked away home in the Dominican Republic. The mansion is reportedly worth $1.49 million.
For Offset's 29th birthday, Cardi got her man a $600,000 Lamborghini.
"I know you got a lot of business ventures coming in 2022, so bring out the birthday gift!," Cardi said onstage as someone passed her the giant check to give to Offset. "That's 2 million dollars."
Offset's birthday bash was a star-studded event, with Kanye West and Quavo of Migos among those in attendance.
Watch Cardi gift Offset the big check below.