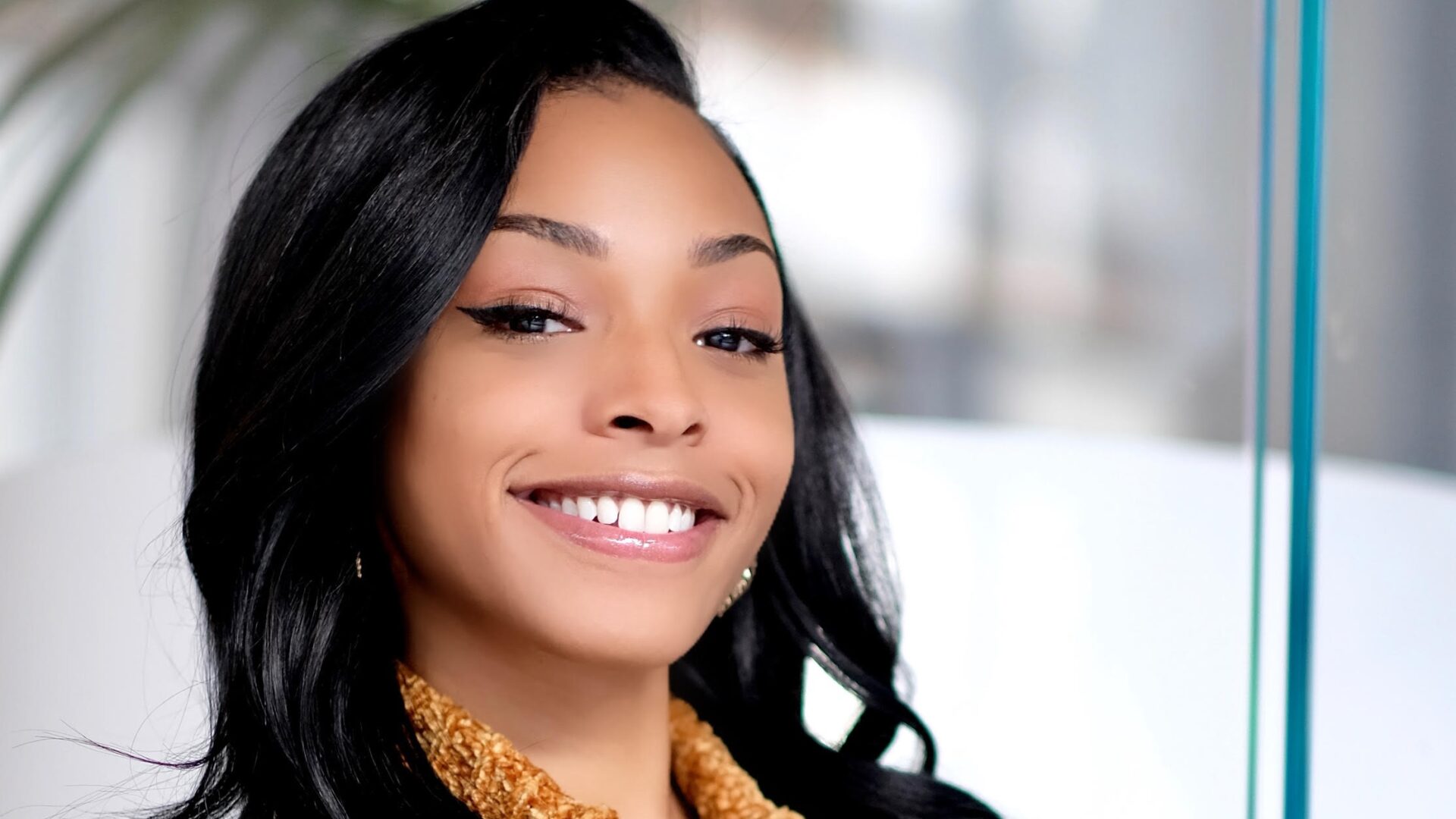 Journalist Jamila Mustafa Wants You To Want More Than The Seat You Deserve
"You have to buy the building, design the room, build the table and assign the seats."
Jamila Mustafa knew from a young age that media and entertainment was the only field that fit her personality naturally. She loved to talk and was always, as we call it these days, extra but she has always been that way and her spontaneity and outgoing nature is what makes her who she is today – an award-winning host, actress and speaker. And she's only 27-years-old.
While the rest of us are picking majors, minors and concentrations in college, the Delaware State University (DSU) alumna picked her drama major and dance minor in the sixth grade when she was enrolled in performing arts school. Before that, she had an agent in the fifth grade and by the eighth grade, she had her own television show on FOX. "All throughout my childhood was centered around entertainment so it was a no brainer for me when I became an adult that my path would align with entertainment," Mustafa said to ESSENCE about her journey.
When it comes to putting on for her young Black girl audience, she acknowledges the power of visibility and how seeing can be believing. From the disfiguration of the sphinxes in Egypt to seeing photos of the first female self-made millionaire Madam C.J. Walker, Mustafa explains to ESSENCE that in order for something to be possible in our minds, we must have tangible proof of productivity – which is what she sets out to do with her own platform. "If I don't see kings and queens, I won't believe it's real. It's the simplest form," the MTV's Fresh Out Live host said. "If someone can physically see someone doing something, then they can do it because there's no difference between me and someone else."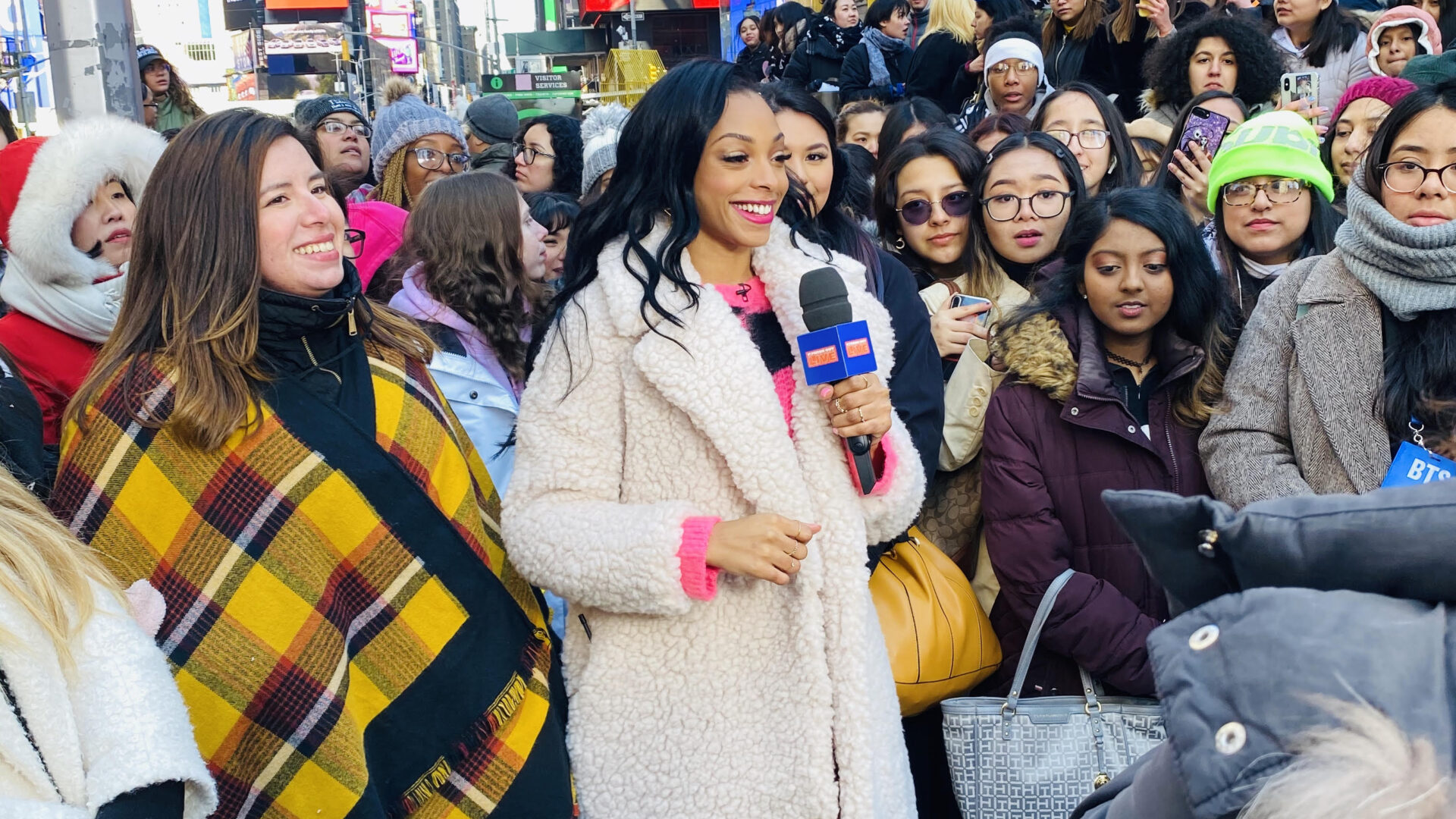 Her hometown of Wilmington, Delaware didn't have any large television or radio stations or celebrities coming in and out for interviews, but as she grew into her own brand as a journalist and reporter, Mustafa was never phased by the lack of representation or diversity in the field. "I just have to exist – that was it. I just have to get in the space and be me, and I never allowed that to really drive me or focus on that. I always focus on being my best," she admitted. As she used an example of the GOATs across eras from Michael Jordan and Michael Jackson to Oprah Winfrey and Beyoncé, Mustafa noted that their skin color didn't play a part in whether or not they were the best at what they did.
"If I could be the best that I could be, I'll get in those spaces. Unfortunately as a Black woman, you have to be beyond color and even beyond gender," she told ESSENCE. Her martial arts background allowed her to build the mentality of discipline and competitiveness where it didn't matter which rank you were nor what color your belt was because all participants competed together at grand championships. "They say the bonus is that I'm a young Black woman, I'm educated, nice and I'm a good person, but at the end of the day, can she get the job done? I just focus on getting the job done," Mustafa said.
Though the terms "diversity," "representation," and "equality" are all tossed around quite often, Mustafa defines diversity as "telling stories and portraying images in an authentic lens to that particular culture." She explained, "Just because you have something that looks like it, doesn't mean it is it. If you're talking about the hood, I want to see it. If you're talking about diversity in education, you may have a person who can be Black at the most prestigious PWI (private white institution), but if we're really talking about it, let me see someone at an HBCU (historically Black college/university."
The Sound Up producer and host sees diversity and inclusion as a means of bringing your full self to the table – however that might look – because she does the same. She comes as Jamila Mustafa and all that may encompass her name, background and education. "I represent that diversity because I don't even come from a big city. I come from Wilmington, Delaware – people don't even know where that is. It's the second smallest state in the U.S. and that's diversity alone when the majority of the mainstream market is from New York, Los Angeles, Washington, D.C., Atlanta and Miami," Mustafa said to ESSENCE. From her experience as an HBCU queen and HBCU student ambassador in China to her upbringing in the city of nearly 71,000, Mustafa's path offers a unique lens to every stage she stands on and every mic she grabs.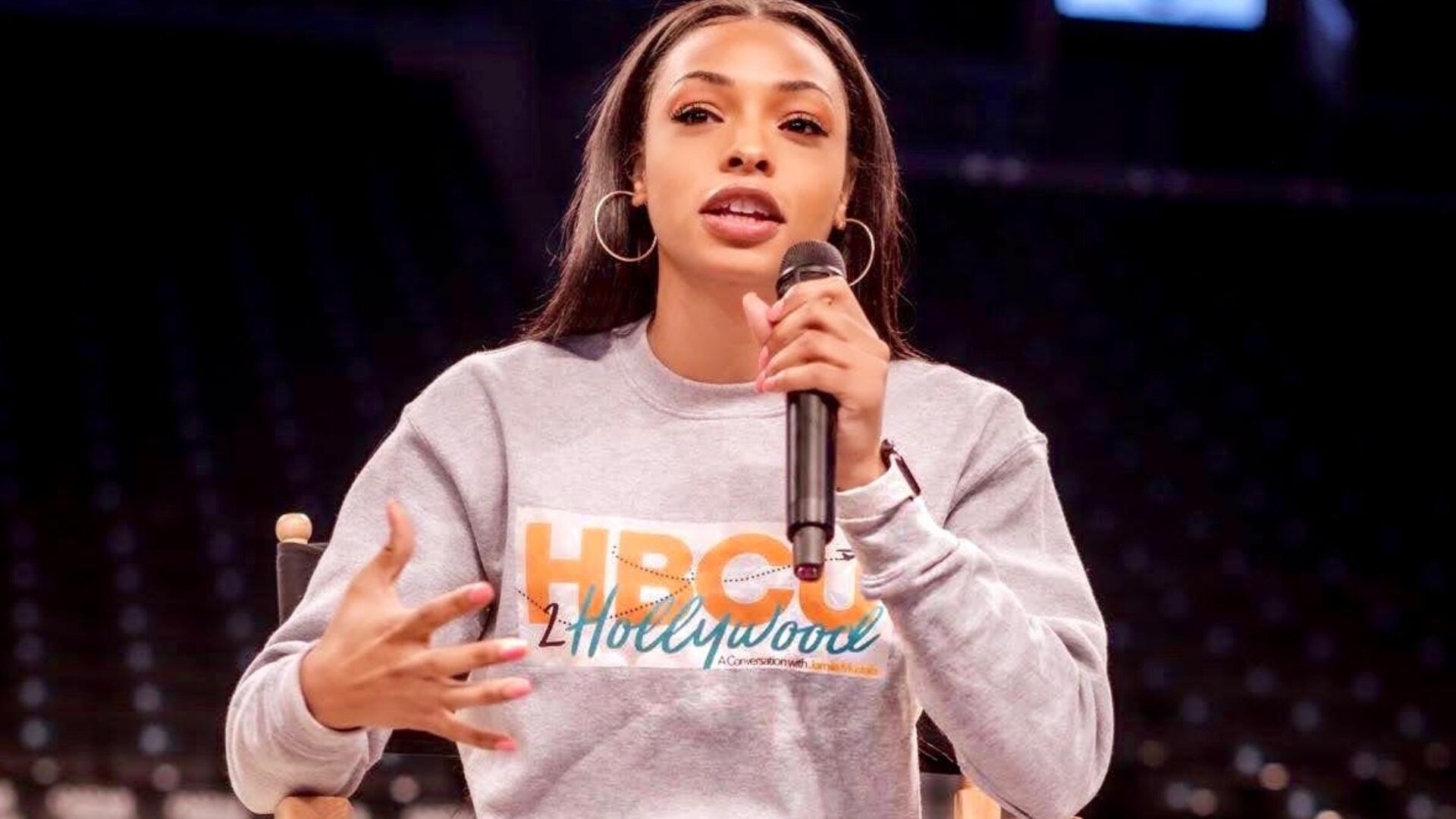 Currently, Mustafa is the host of Jamila's Jams on SiriusXM Volume Ch. 106 and had Sway in the Morning's Sway Calloway as her first guest, who also has a team of all Black women. "If I use my platform to highlight a prominent Black male who uses his platform to highlight Black women, I'm highlighting them," the host explained.
Whether she's talking about Black love and relationships or moderating a conversation between Bennett College President Suzanne Walsh and Jordanian-American activist and MuslimGirl.com founder Amani al-Khatahtbeh, Mustafa always asks questions to her subject that expand and challenge the education of the subjects, the listeners and herself. "As a journalist, I never go for a viral moment or use my platform when I get a sister or a brother on there to ask them a controversial question to make them look bad. I'm cognizant of all of those things," she said. I always want to use my platform to not only uplift them but uplift myself because when I respect myself, I respect the culture." Mustafa sets out to inspire young girls not only by what she's doing in journalism, but how she's doing it and how she's carving a lane for herself.
"You can be the only person in the room but what are you doing in the room, what are you saying in the room and what mark are you leaving so that when you leave that room, they say, "We need another young Jamila because I like the way she came and she supported her people.' That's what we have to do," Mustafa expressed. She employed ESSENCE's Gen Z readers to create their own opportunities rather than waiting on the right ones to come. Her advice for success in the industry includes outworking the hardest worker, asking for forgiveness instead of permission and staying the course of focus.
"It's not enough to want to sit at the table. You have to buy the building, design the room, build the table and assign the seats. Stop asking for things that you deserve or that you can create. As I always used to say in college: good things come to those who wait; great things come to those who work. That's the only thing that doesn't see race, gender or age is hard work."