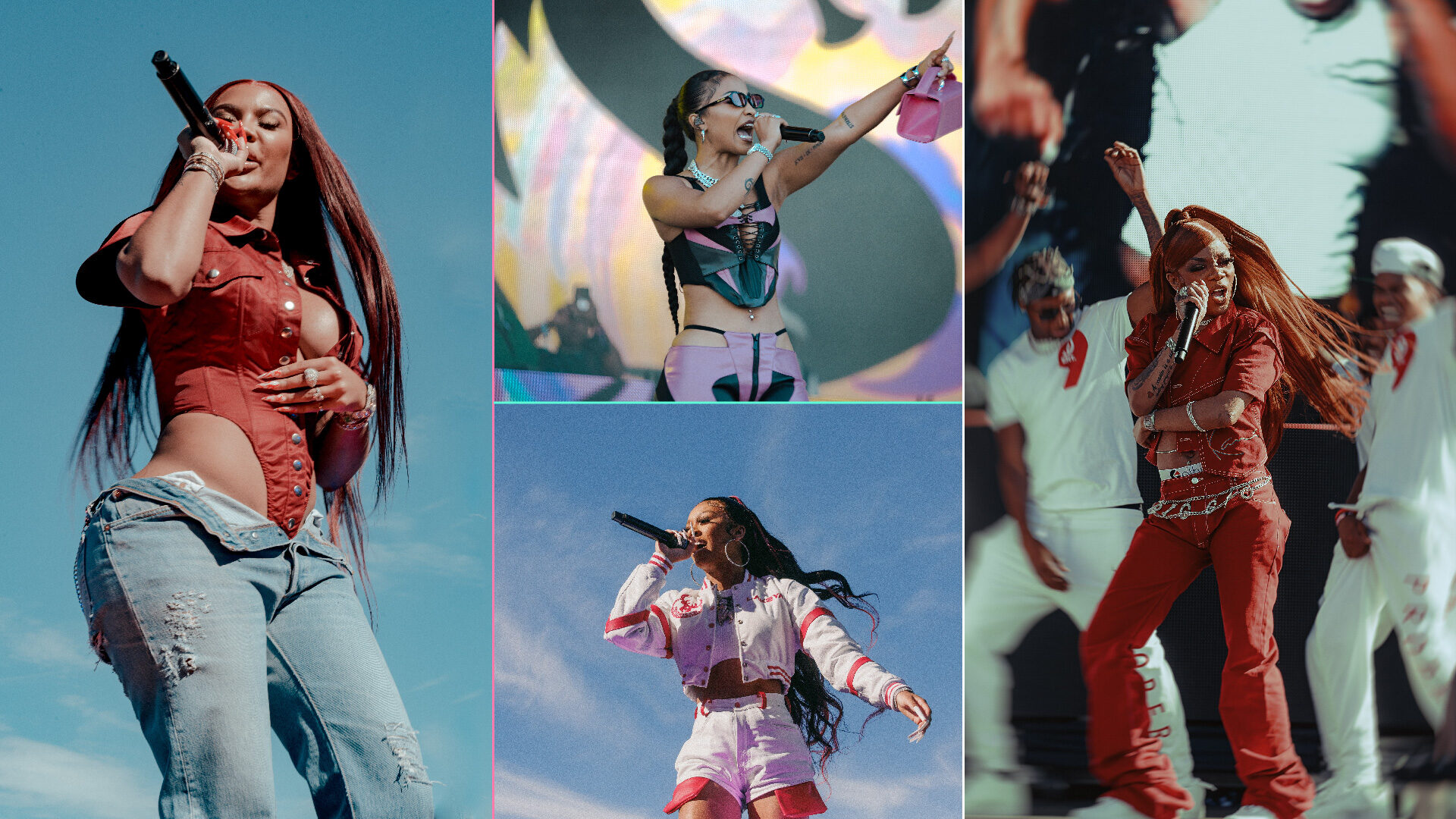 Day Two Of Rolling Loud: New York 2022 Was Filled With Black Girl Magic
Glorilla, Shenseea, Chinese Kitty, and Lakeyah hit the stage
"Get it sis!," permeates the crowds of New York's stop of Rolling Loud when groups of Black girls see themselves reflected on stage. At the world's largest hip-hop festival taking place in Queens, New York's Citi Field, Black girls not only dropped the mic following their incredible sets, but also exclusive gems for Essence Girls United. Featuring some of the bomb female performers of day two's lineup – Lakeyah, Chinese Kitty, Glorilla, and Shenseea gave us enough #BlackGirlMagic to hold us over until next year.
Lakeyah
"It's very important because, obviously, it's more said than done that Black girls have voices and we should use them with everything. With our business, relationships, [and] friendships. Use your voice for sure," Lakeyah shared when discussing Black girl representation. Excited to show love to fellow rising female artists, Lakeyah lists her top two, "Other than myself, I'm going to have to say Monaleo. I'm a super big fan of hers, shoutout [to] Houston. And, I'm gonna say Ice Spice because I love her song."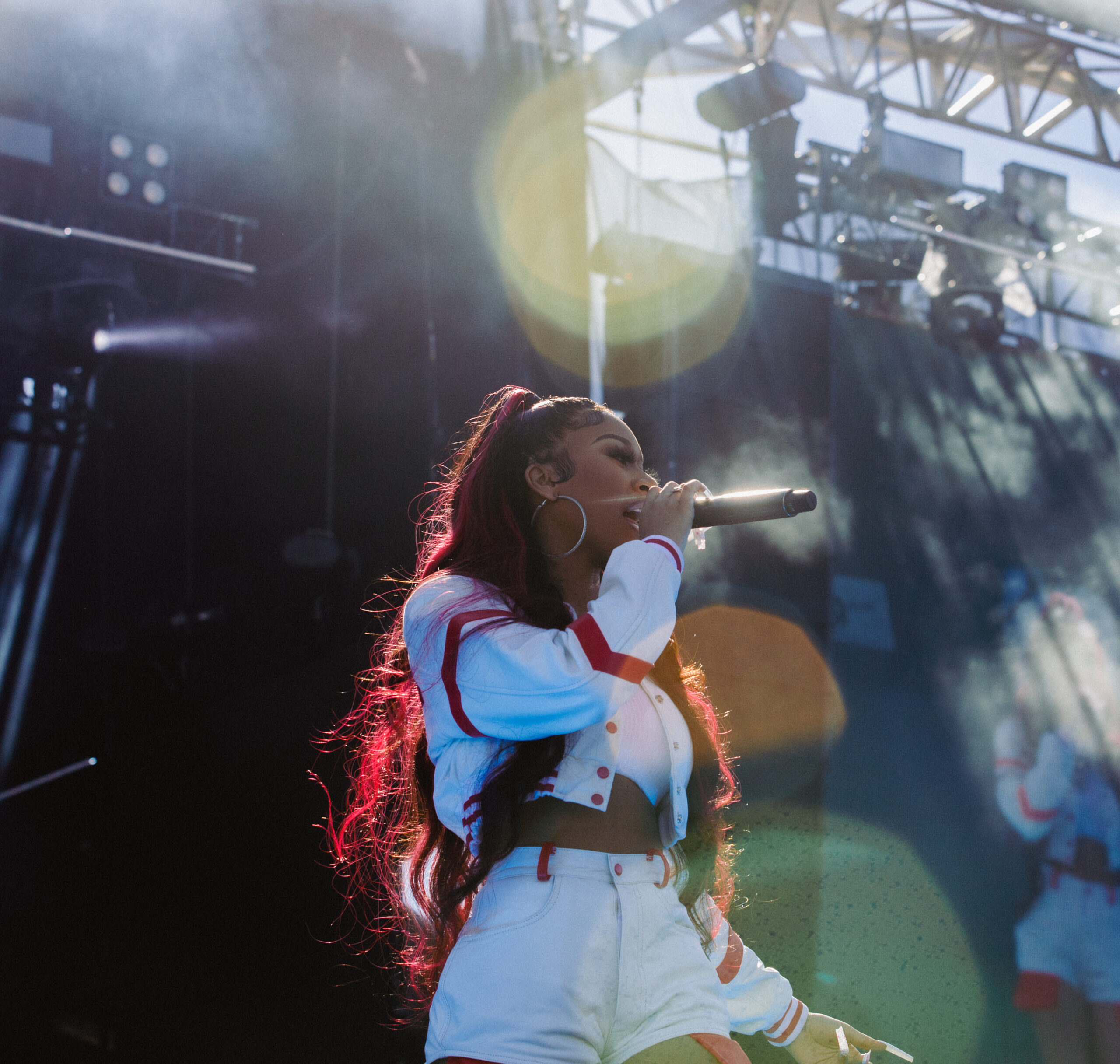 Chinese Kitty
Hitting the Fashion Nova stage around 2:35pm, Chinese Kitty wants more Black girls to perform at music festivals. "I definitely think it's important because it's not enough and us Black women in the community have to beat the odds a million times more than any man or anybody else," she told Girls United. "What we're doing for ourselves, we're showing out and we're showing no matter what follow your dreams."
When asked about fellow performers that she is most looking forward to seeing, she exclaims, "A Boogie! I haven't seen him perform in a long time so if he's performing I'll be so hype." With an eye for rising good talent, Chinese Kitty gives a shout-out to rising Philly artist, 2rare, "He makes fire music. I definitely be bumping him, my son be bumping him too."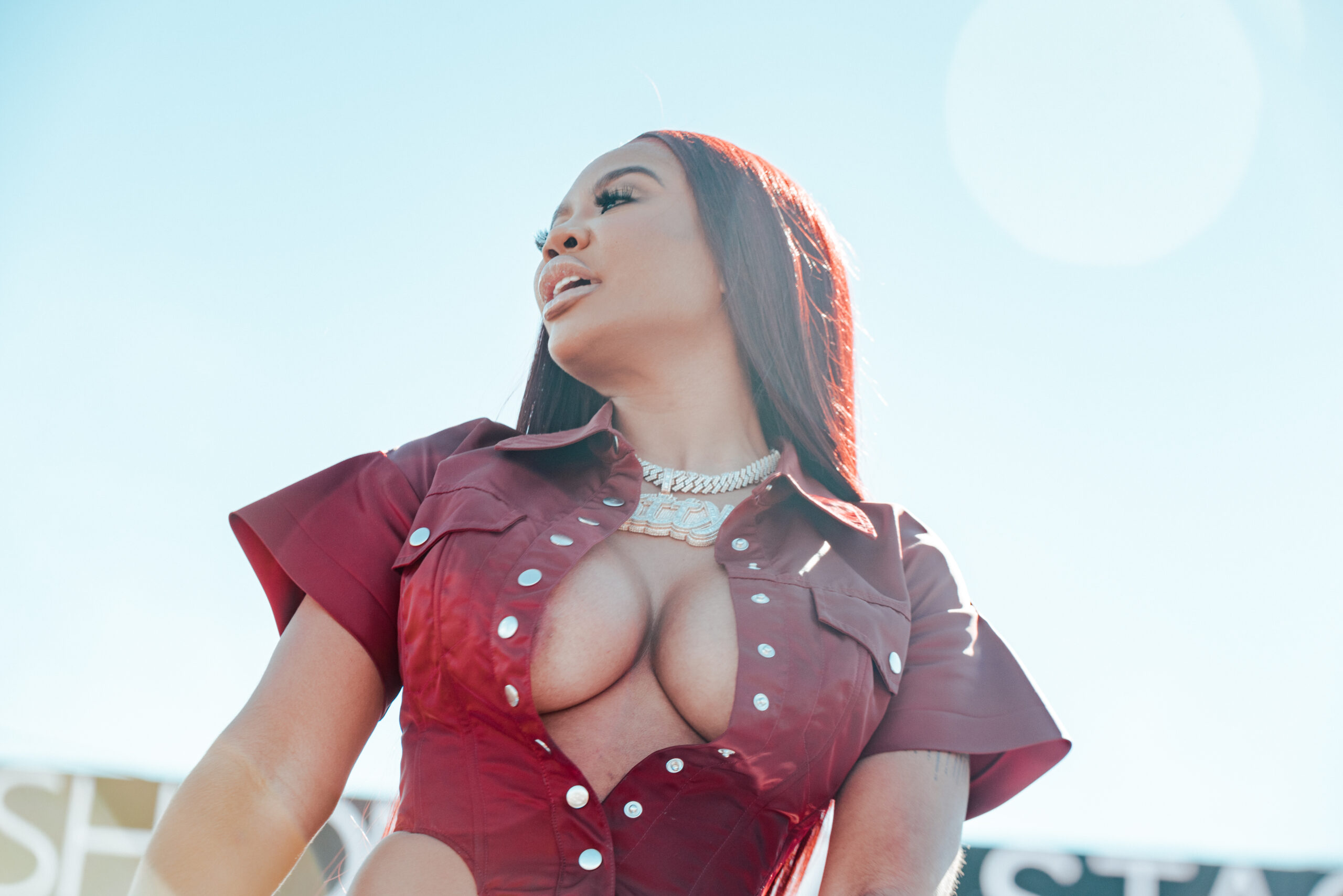 Glorilla
Days after the release of her new single with Cardi B, "Tomorrow 2," Glorilla appreciates the love she is receiving from within the female rap game. "It feels so empowering. Like, all the women, we come together, we being dominant, we letting ya'll know they can't knock us down, and we on top."
As she performed a fire, both literally and metaphorically, set list of her most popular records, Glorilla's stage presence was undeniable. Styled in a red, denim two-piece, with a belt that makes out the words "BIG GLO," Glorilla hopped off the stage to experience an intimate moment with her fans. Minutes after successfully getting the crowd to echo the lyrics to her hit record "F.N.F(Let's Go)" Glorilla departs with, "Rolling Loud, thank you so much! Y'all was dope as f*ck on god!"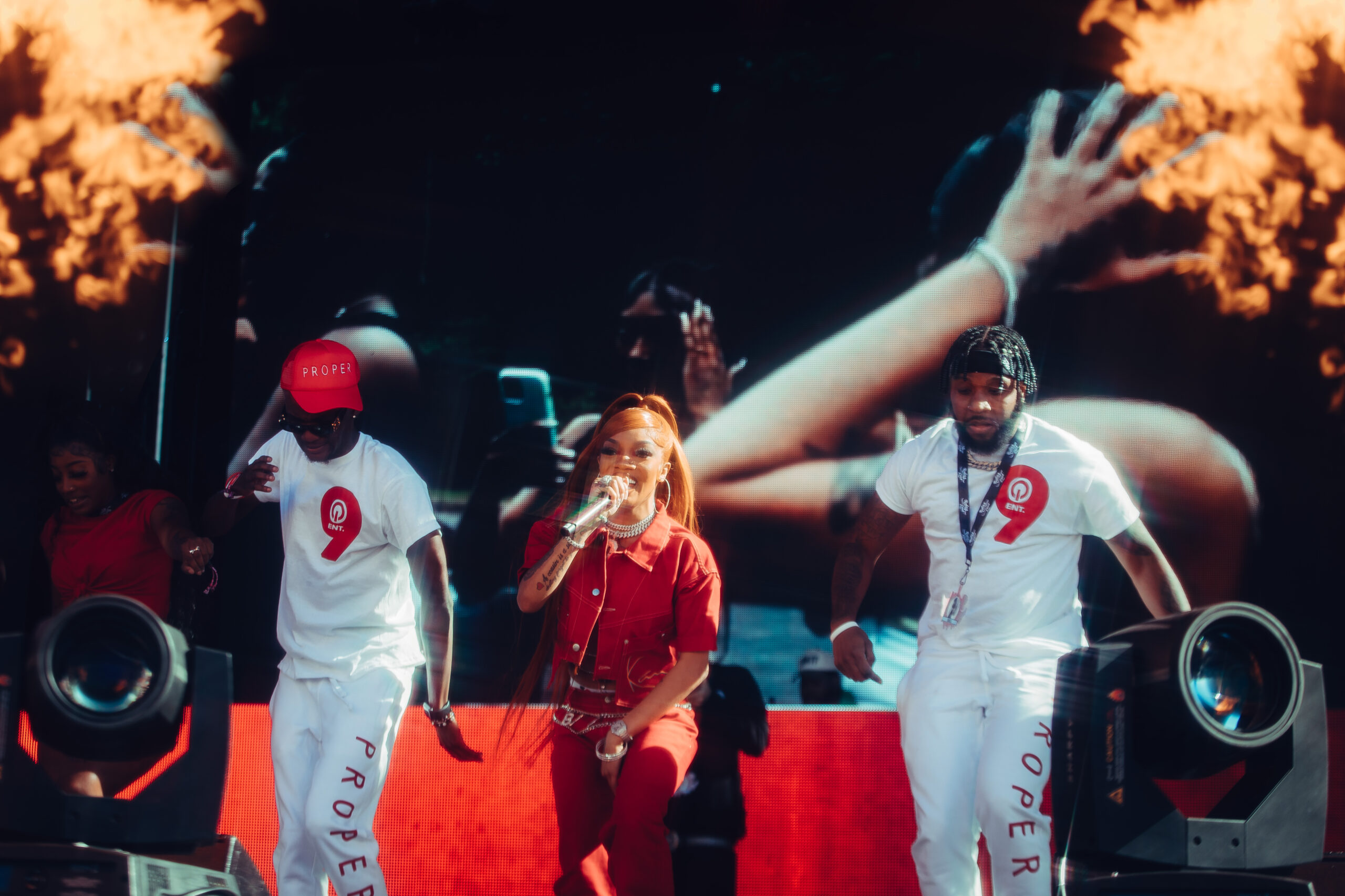 Shenseea
As the clock striked close to 4:25pm, thousands gathered around the Fashion Nova stage to witness Shenseea's captivating performance. Proud to represent her Caribbean heritage, Shenseea began her set by encouraging the audience to "make some noise" for the island that they represent. Following a tribute to several legendary dancehall performers including Beenie Man and Vybz Kartel, Shenseea dove into a medley of songs from her critically acclaimed debut album ALPHA.
As the artist whined for her fans, she made it clear that women deserve to be sexually and sensually confident, mentioning all of the essential steps for her to feel loved. Putting her fans on a pedestal, Shenseea invited four fans, all of who represent different body shapes, sizes, and tones, to engage in a dance battle on stage. At the end of it, everyone who got to behold the "Lick" singer's talents at Rolling Loud was truly Blessed.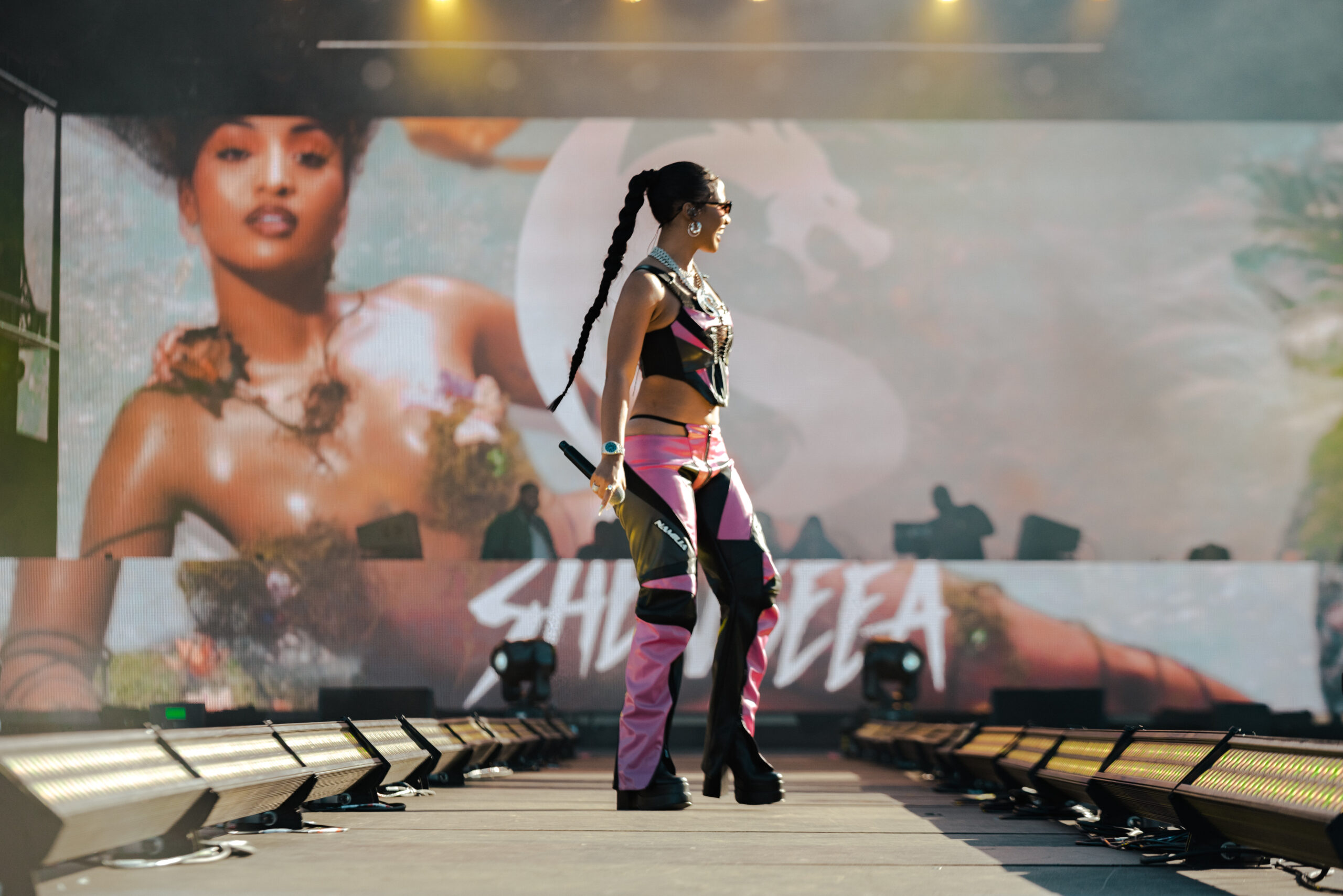 About Desjah: A Brooklyn girl keeping it real in LA, Desjah Altvater is a writer for Girls United who loves to dissect culture and entertainment. She also writes for Her Agenda and Insider, aiming to uncover interesting and underrepresented stories in the media.