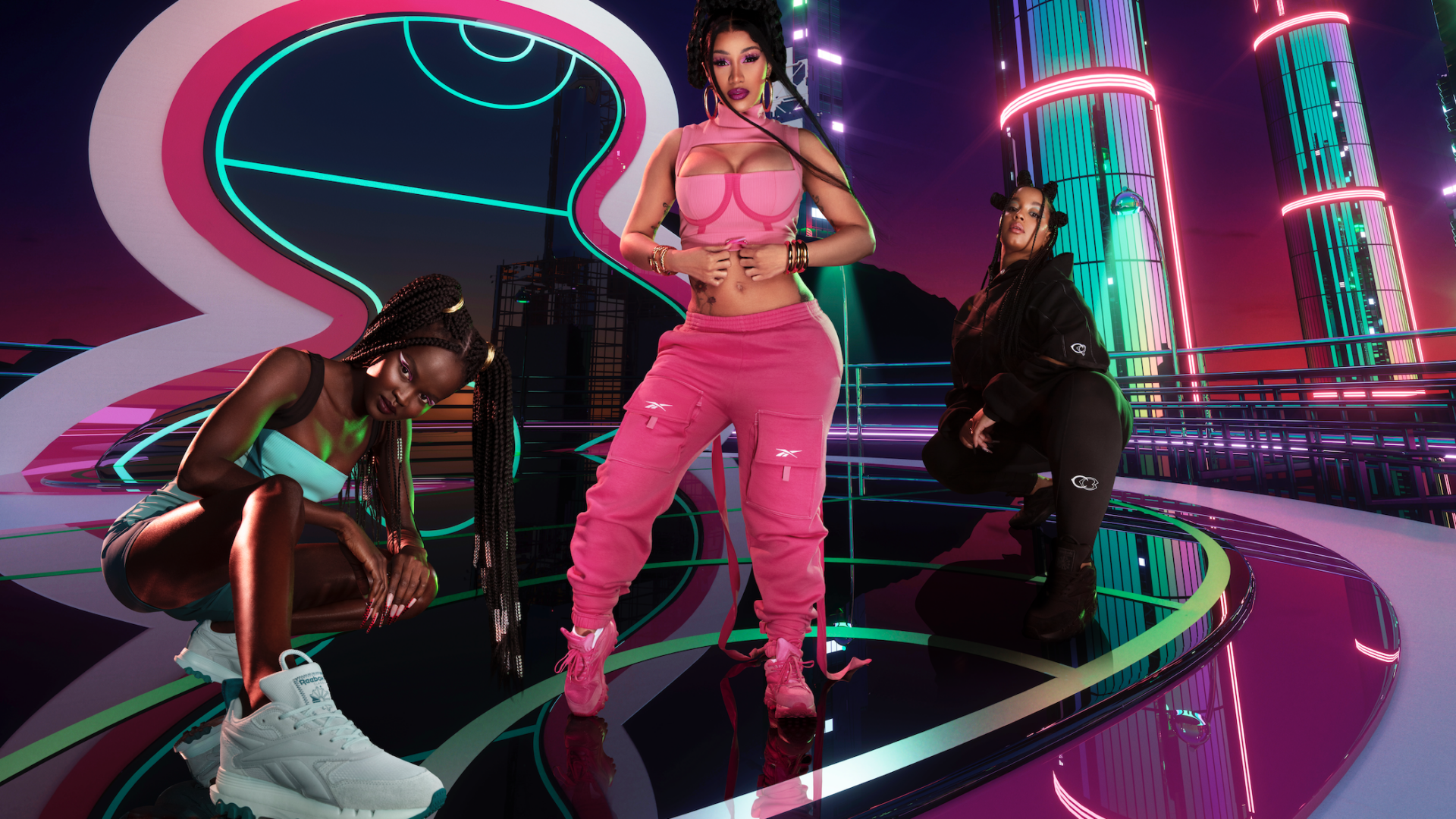 Cardi B And Reebok Launch Part Two Of 'Let Me Be…Enchanted' Capsule Collection
The full collection will be available for purchase on July 21, 2022.
After the release of her highly raved-about collaboration the first time around, Cardi B is back again with Reebok to expand the 'Let Me Be…Enchanted' collection featuring some all-new apparel. Launching officially on July 21, 2022, the second installment of the collection starts at $45 USD and includes the return of the Cardi Leotard 2-in-1 in brand new colorways Seaport Teal and Pink Fusion.
"Everyone knows that I am always going to be 100% Cardi," read the "WAP" rapper's official press release statement. "That's why I wanted to create a more customizable apparel line with Reebok so everyone who wears the collection can be true to themselves and create looks with my pieces that are unique to their personality."
With inclusivity at the forefront of their designs for all body types, the apparel in the 'Let Me Be…Enchanted' collection will be available in women's sizes ranging from 2XS to 4X. "This collection celebrates body positivity and inclusivity with contouring and figure-flattering silhouettes and fabrics for all body types. It was important to Cardi that her full apparel collection was able to be worn by all her fans so the full collection sizing ranges from 2XS- 4X," Reebok's Product Manager of Apparel Kelly Dunn told Girls United.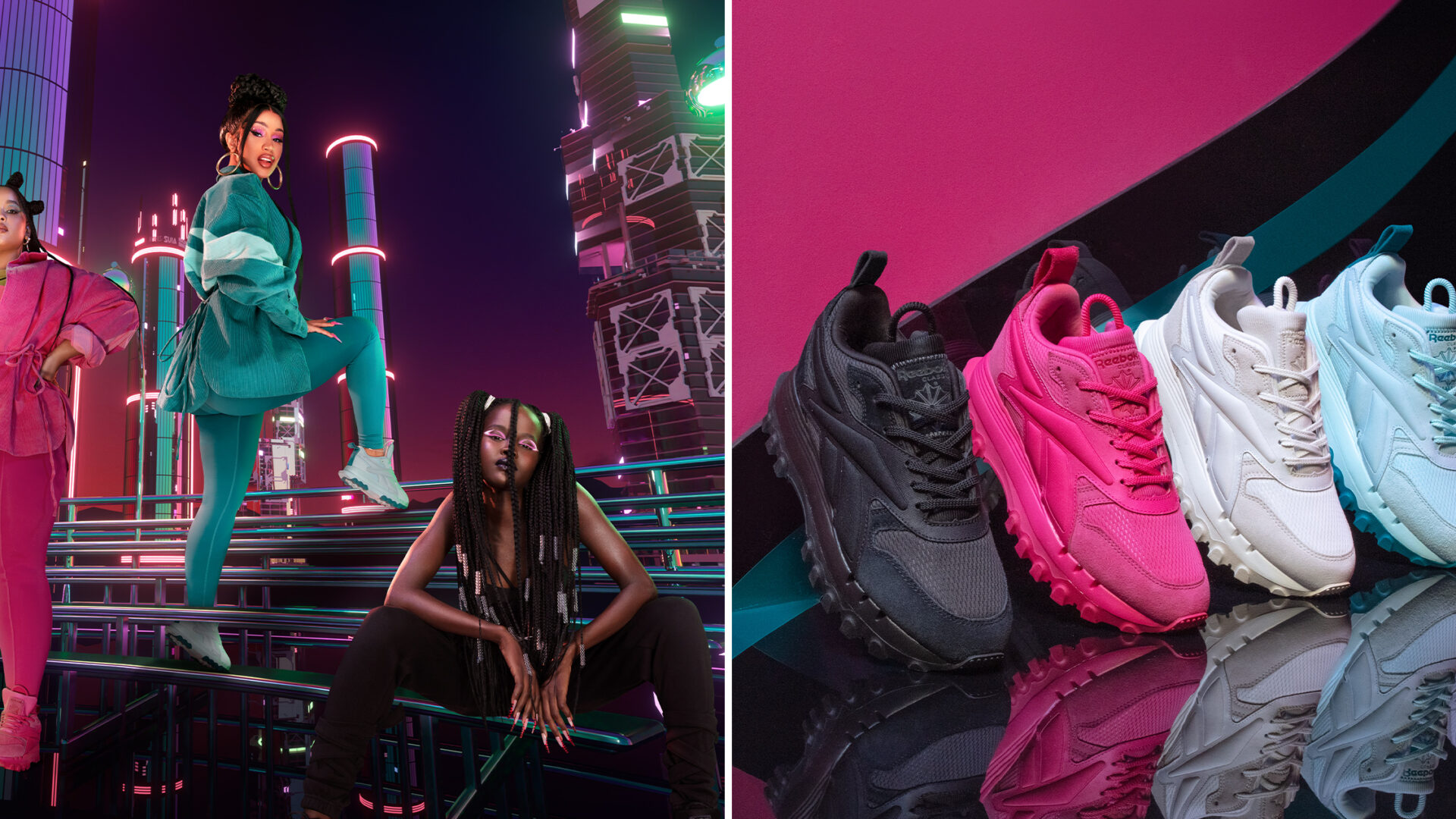 The second drop of the collection also includes junior, kids, and infant sizing in Astro Pink, Seaport Teal, and Weathered Yellow for the Classic Leather x Cardi B V2. In comparison to the original Women's footwear launch, this version of the Cardi B V2 features five additional colorways including Quartz Glow, Whisper Blue, Pink Fusion, Core Black, and Chalk.
According to Product Manager of Footwear, Molly Kazarian, the rapper is "extremely involved" in the design process for each capsule. She praised Cardi for her mood board development and awareness of customer insights that lead to the ideation of the capsule we see today. "Cardi is a creative and enjoys the creation process," Kazarian told Girls United.
"Cardi also is a very visual person, so for footwear and apparel we would send her multiple rounds of samples for us to review," added Dunn. "For each round of sample reviews, Cardi would try each piece, provide feedback on fabrics, color, fit, and overall design aesthetic to ensure her vision was coming to life before approving for production." The apparel in this collection is revealing new pieces to the fans including Cardi Body Layer, Cardi Bralette, Cardi Lux Bold HR Tight and the cropped Cardi Knit Hoodie and high-rise Cardi Knit Pant combination.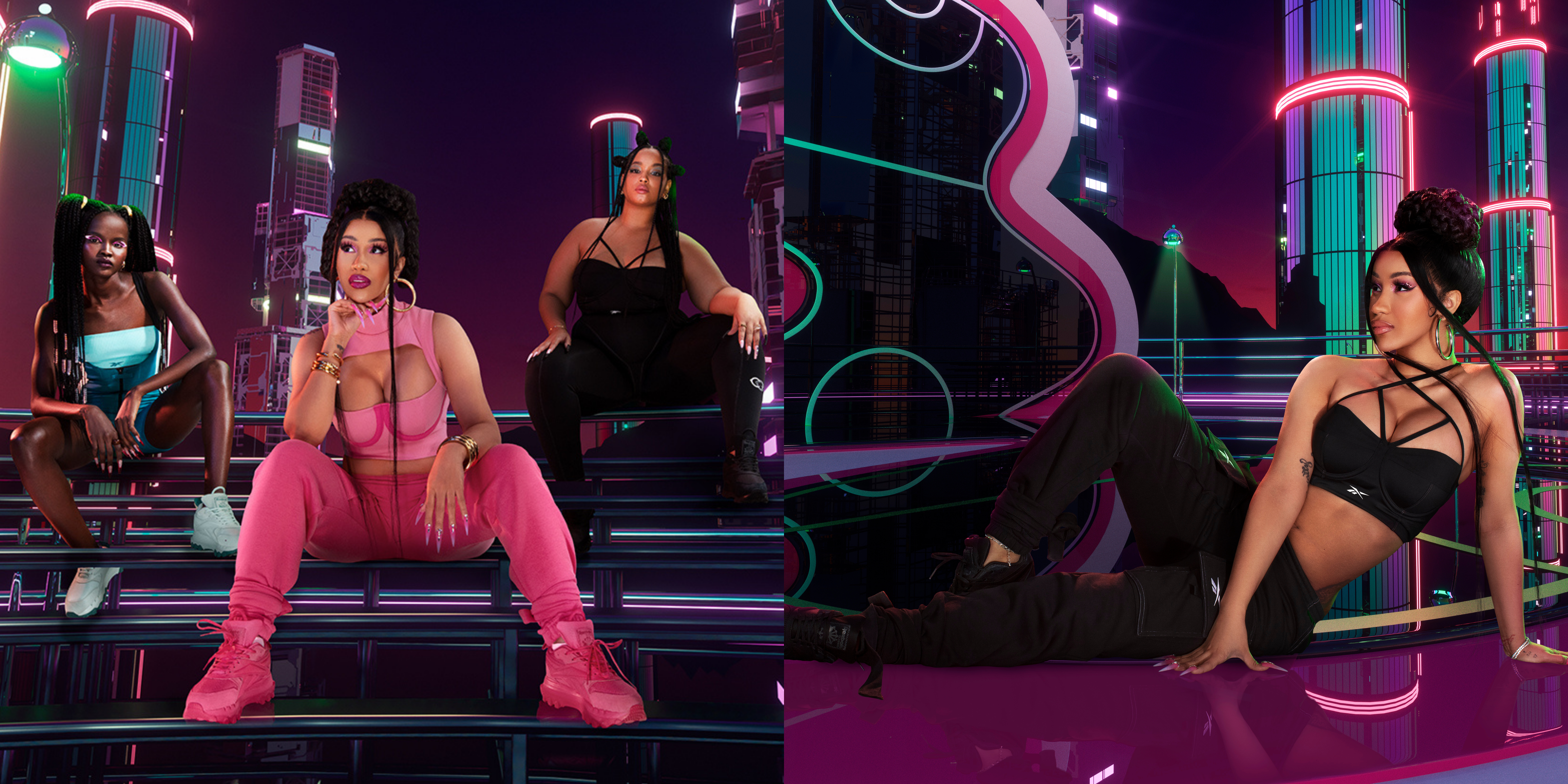 The full process from conception to production and packaging rounded out to somewhere between 18 to 20 months, according to Dunn. She described the process as "a long time coming, but well worth the wait," especially considering that the exploration of the collection started back in 2022 and will finally be hitting the Internet streets this July 2022.
When asked how Cardi's personal aesthetic is portrayed in the apparel, Dunn noted how the "Bodak Yellow" rapper's persona and attitude is demonstrated in the "dramatic proportions, bold cutouts, and cutlines" within the pieces. "It is always important that these campaigns are true to who Cardi is. The purpose of each Cardi signature model is to use Cardi's personality traits to infuse into the product," Kazarian chimed in as she described how Cardi's style is reflected in the sneakers within the capsule.
"The exaggerated midsole [and] outsole is representative of her over-the-top personality; the molded, oversized vector is a representation of her forward-thinking, and the colors are bright, bold, and expressive, all adjectives of Cardi B herself."
Speaking of the colors, Kazarian added that they illustrate the bold, colorful energy that Cardi B embodies in and out of the studio. "The idea behind the collection was about a state of Euphoria, which is a state of extreme excitement and happiness. Consumers are looking for feel-good, mood-boosting colors. Colors like Ultraberry and Astropink are attention grabbers, and will be a stand out in your shoe and apparel collection," she said.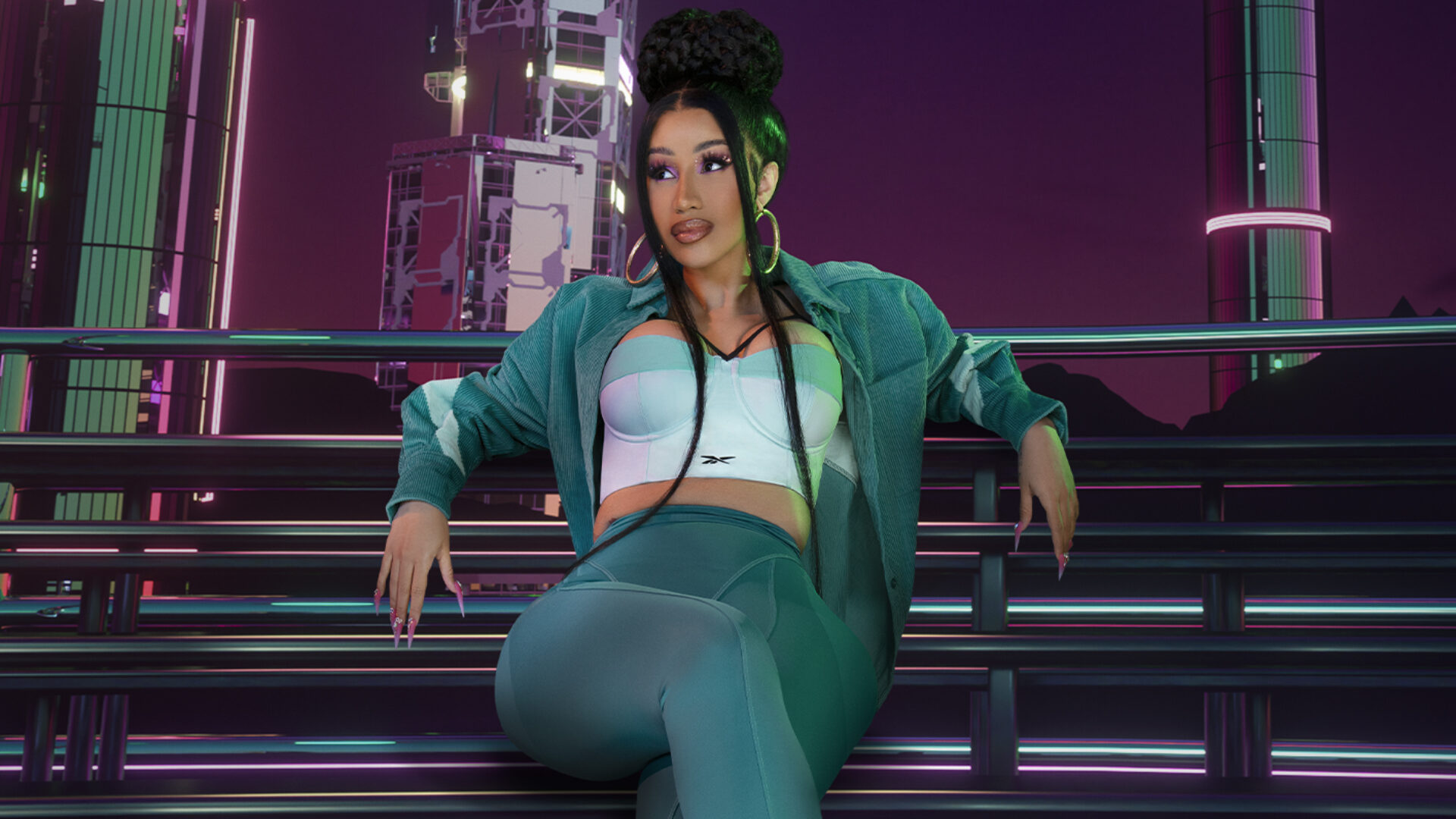 Kazarian noted that the reception of the Cardi B and Reebok product collaborations has been nothing less than amazing from both fans of the brand and the Bronx native. "Cardi's fans are ride-or-dies, and truly support each and every one of her collections. Retailers are always asking for more and consumers are always buying more. It's a win, win," she said excitedly.
The full collection will be available for purchase starting July 21st at 10 AM EST on Reebok.com/cardi_b and Foot Locker.
Photo Credit: Courtesy of Reebok