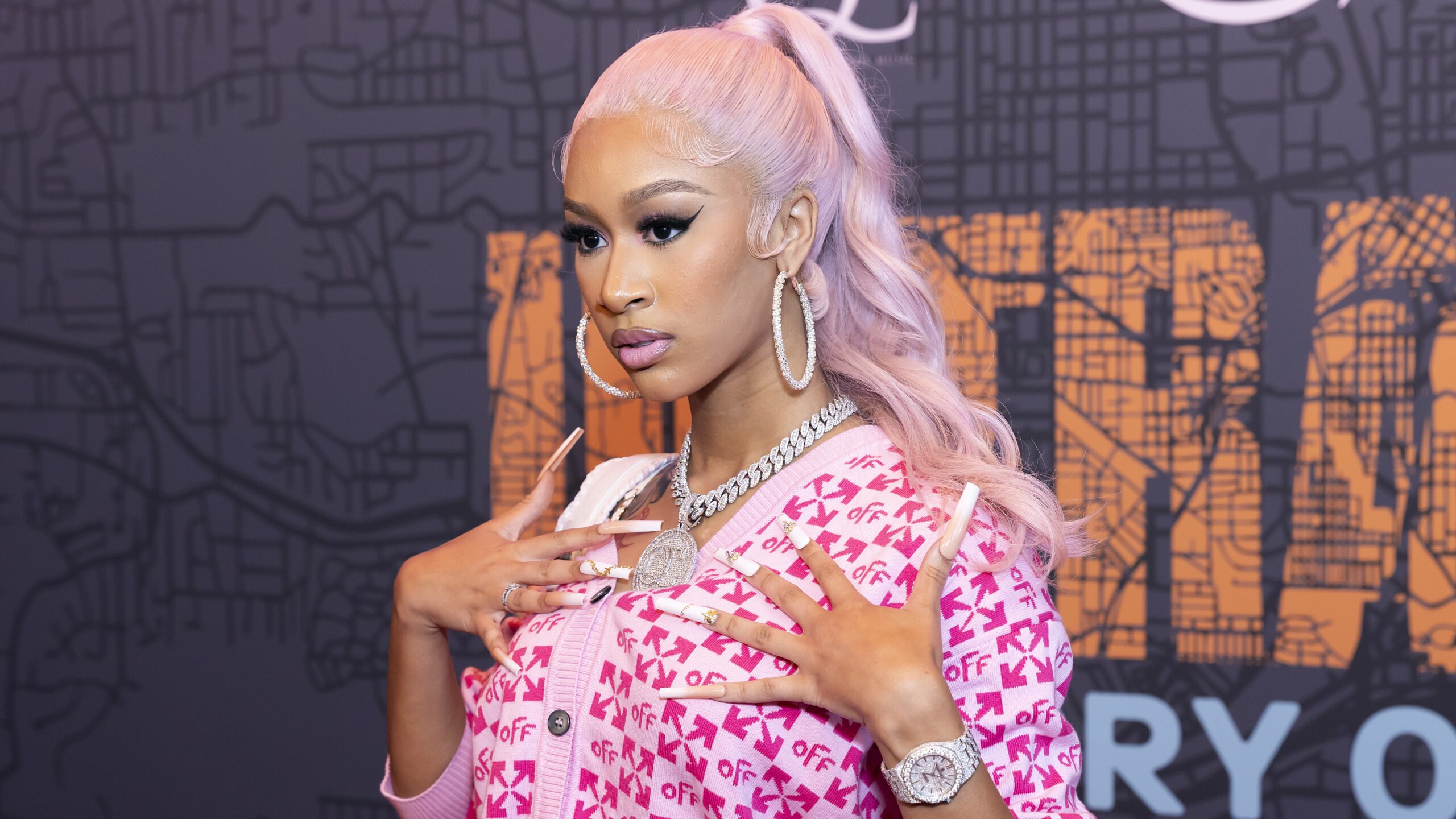 GU Fact Sheet: 5 Things To Know About Rapper Lakeyah
Get to know the rising 'Mind Yo Business' artist.
Lakeyah is one to keep on your radar. The 21-year-old artist has been rapping since she was a teenager. In 2020, she signed with Quality Control, the label supporting artists like Migos, City Girls, and Lil Baby. You may know Lakeyah from her impeccable flow on "Mind Yo Business", a track sampling the 2000 hit "Get Crunked Up" by Iconz. In the music video, the rapper appears alongside Latto, who is featured on the song.
With another single, "I Look Good," released to her name and a collaboration with Tyga, this is only the beginning for Lakeyah. In fact, Lakeyah released the official music video for her new drop "Real B*tch" featuring fellow QC labelmate, Gloss Up. Here are 5 things you should know about this rapper on the rise.
She is signed to Quality Control and Motown Records
In June 2022, Lakeyah signed with Motown Records, in addition to Quality Control Music. "I'm super excited and blessed to also be in business with Motown Records. They've always been supportive of my music and now it's just on another level!" she said, as reported by Billboard. Founded in 1958, Motown Records is one of the most iconic record labels in music history. The label was home to artists like The Supremes, Stevie Wonder and The Jackson 5. 
"Lakeyah is an undeniable talent that has been honing her craft under the tutelage of QC," said Ethiopia Habtemariam, Motown's CEO and chairwoman. "Her ability to maneuver from rap prowess to melodic songstress is seamless, and we're excited about all of the incredible forthcoming music. Lakeyah has been dedicated to her craft since the age of 15, and now is primed for success at the highest level."
She is from the Midwest
Born and raised in Milwaukee, WI, Lakeyah is one of the rare rappers to be from the Midwest. As an artist, she wants to represent her roots. "I'm representing from Milwaukee all the way to Ohio, and I love that for my city because we haven't had an artist come out since Coo Coo Cal," Lakeyah told PopSugar. She also mentions artists Molly Brazy and Doughboyz Cashout. "I'm a female too, a young female out of Milwaukee, so I just feel like [this moment] is great and I wanted to shine some positive light on our [music] scene."
Her love of rap music originated in poetry
Lakeyah's love of music started via a passion for rhyming and poetry. "I joined a poetry-slam team when I was in high school. It was around the time that my stepfather had passed away, and I did a rendition to 'I Miss You,' and it kind of went viral," she told PopSugar. "So, I just kept going after that. My poetry people were like, 'You sound like a rapper.' Then I went back and did another challenge — Monica's 'So Gone' [in 2016] — and that was my first real viral moment. It was everywhere. I posted it on Facebook, it made it to Instagram, and then I started accumulating a lot of followers and subscribers on Instagram and YouTube. That's just how it started, and I was like, I really am good at this sh*t."
She was inspired by her mother's favorite artists
Lakeyah was inspired by her mother's classics. Artists like Wale, Rick Ross, Trina, and Lauryn Hill were regularly played while her mother cleaned around the house. The rapper was also inspired by Nicki Minaj, who she says was her biggest motivation for becoming an artist. "I was just infatuated by how versatile she was," she told PopSugar. "She did everything, and that's what made me want to be in the industry."
Her latest EP, No Pressure Part 1, was released on June 17, 2022
Lakeyah has regularly been releasing EPs and albums since 2019. Her latest to date hit the market on June 17. No Pressure Part 1 includes 5 tracks, featuring her hit singles "Mind Yo Business" and "I Look Good." The rapper didn't stop there. On August 26, she released a brand new song featuring Gloss Up. She described the track – entitled "Real Bitch" – as the "last female anthem of the summer."
Photo Credit: ATLANTA, GEORGIA – AUGUST 25: Lakeyah attends "Untrapped: The Story of Lil Baby" Atlanta Premiere at Regal Atlantic Station on August 25, 2022 in Atlanta, Georgia. (Photo by Terence Rushin/Getty Images)
About Kyra: Kyra Alessandrini is a news writer at Girls United and a freelance journalist. Her work has appeared in publications such as Time, The Hollywood Reporter, InStyle, and Elle. Born in New York and raised in Paris, France, she is passionate about culture, street photography, and travel.