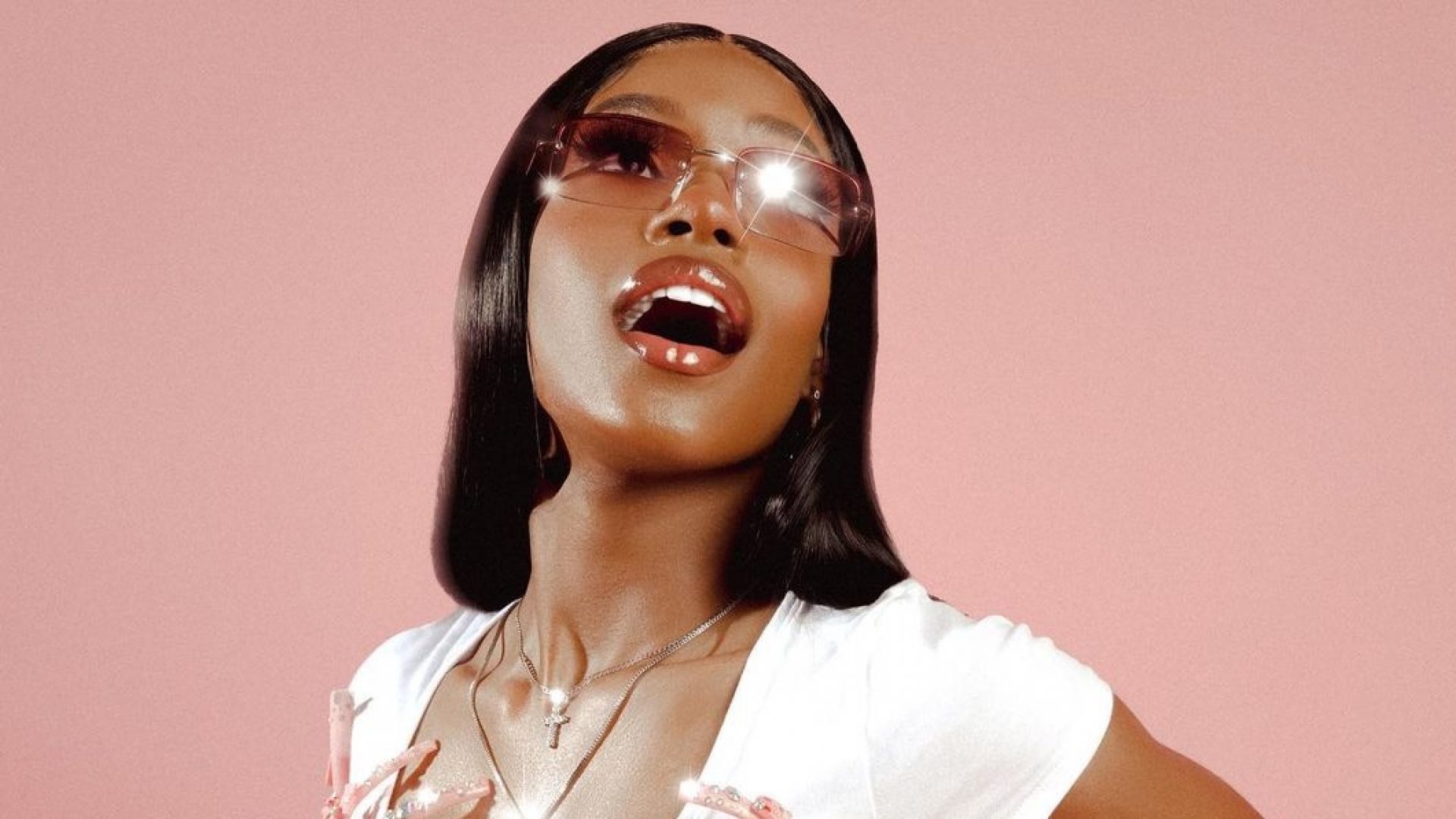 Monaleo Is The Rapper From Houston You Need To Know
The 20-year-old superstar is on her way to the top.
As the music industry begins to emerge from the pandemic, new artist's are surfacing hand-in-hand. Within the past few weeks, we've seen some of our favorite festivals and media conglomerates announce summer events with updated lineups and fresh faces. "Im really excited to be in this position right now," Monaleo tells ESSENCE.
The 20-year-old rapper's new song "Beating Down Yo Block," had a viral moment on Triller last year and again at the top of 2021. The track is a remake of a a popular song from the rapper Yungstar titled "Knocking Pictures Off Da Wall." The similar rhythm and cadence that both songs share is what makes MonaLeo's remake nostalgic. The rapper says after her second viral run with the track, she formally released it in February, followed by a video to accompany the viral song at the end of April.
ESSENCE Girls United spoke to Houston native Monaleo about her independent rise, what's next for her career, and how social media played apart in amplifying her hit song.
ESSENCE GU: I saw that you were charted on Spotify recently, how did that feel?
Monaleo: It's extremely surreal, I am still trying to get acclimated with people celebrating me. Because I am so accustomed to being the odd ball out, sometimes I do feel awkward or anxious but gratitude is the attitude.
ESSENCE GU: How was it seeing the video "Beating Down Yo Block" come to life?
Monaleo: I was glad to see "Beating Down Yo Block" come full circle from where it started in September 2020. I originally posted a Triller video that went viral. So seeing it going from a Triller video in my backyard to a full on production, I was super excited and I wanted to put my best foot forward and was glad to be working alongside people who put their best foot forward.
ESSENCE GU: What were your first expectations when you put the song out on social media?
Monaleo: It's hard to say because I know when I sent it to my producer, I told him this is a hit and I was speaking it into existence without really knowing the magnitude. I was able to foresee it but I didn't know it would put me in these rooms and open up so many doors for me. I thought that it would be something in my city people would like and it ended up being a worldwide thing.
ESSENCE GU: You're very open about mental health on social media, what's your advice to help someone get out of the pandemic blues?
Monaleo: Stay the course. Regardless of what you're going through, it's going to get better. No matter how it feels, but it's really important to see it all the way through. Believe in yourself and believe in your dreams. Always put your best foot forward. It's important to keep moving forward even if you're crawling, keep being consistent.
ESSENCE GU: What's next for you?
Monaleo: I did a remix to MO3 & OG Bobby Billions song "Outside," and it went viral everywhere. So we decided to shoot the video with a cool 'Waiting To Exhale' concept with a modern twist on it.
Check out our IG live with the Monaleo here.