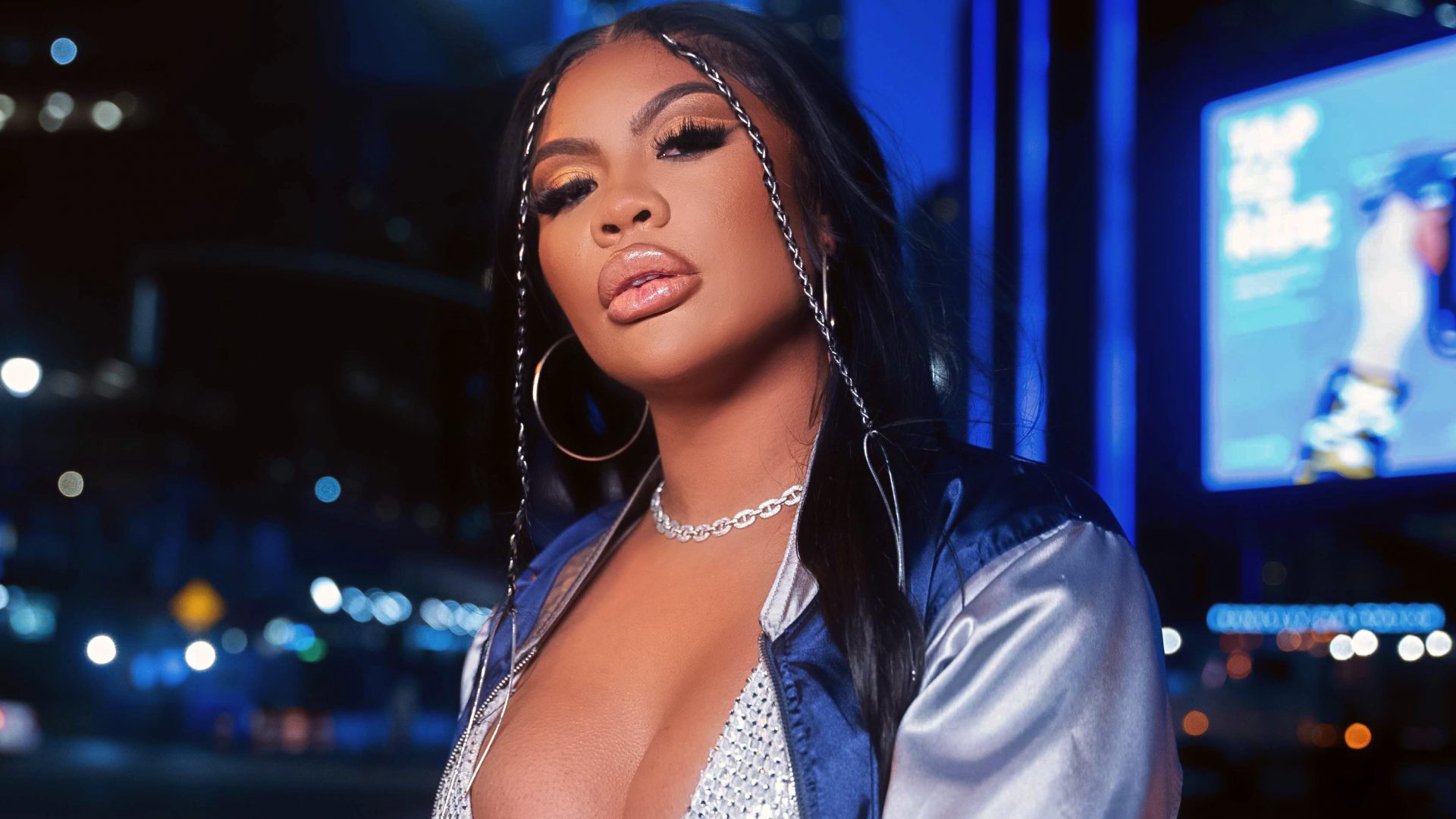 From Mothering To Music, Chinese Kitty Does It All
"I feel like women are more comfortable with themselves now," Chinese Kitty said.
Originally, rapper Chinese Kitty wanted to drop a mixtape because it had been a little over a year since she rapped on Hitmaka's "Thot Box (Remix)," a posse cut also featuring Young MA, Dreezy, Latto and Dreamdoll. She knew she had to keep cooking while the grease was still hot.
"I felt like I had to make a follow-up project, but then Corona happened and it was really no point of me dropping any music because I couldn't do any shows or anything really to promote my project," she said to Girls United.
Instead of being down about mandatory quaratine orders, Chinese Kitty, born Taylor Hang, channeled her energy into the studio to get her creative juices flowing. "Me and my team came up with all the songs in my project. I signed with my new label, they heard the project and they were like, 'This shit is dope. We got to push it like crazy'," Hang said of her team's excitement during the final stages of the project.
On June 24, Hang dropped her project, SMD, along with more surprises—a video for "Lit B—h," featuring Fivio Foreign and French Montana, and a new single, "Top B—h," with LightSkinKeisha. "I waited, I waited, and I waited. It's been done since last year and we finally dropped it last week," she said with excitement in her voice.
We spoke with the rapper about balancing life as a mother and an artist, women in hip-hop and her latest project, SMD.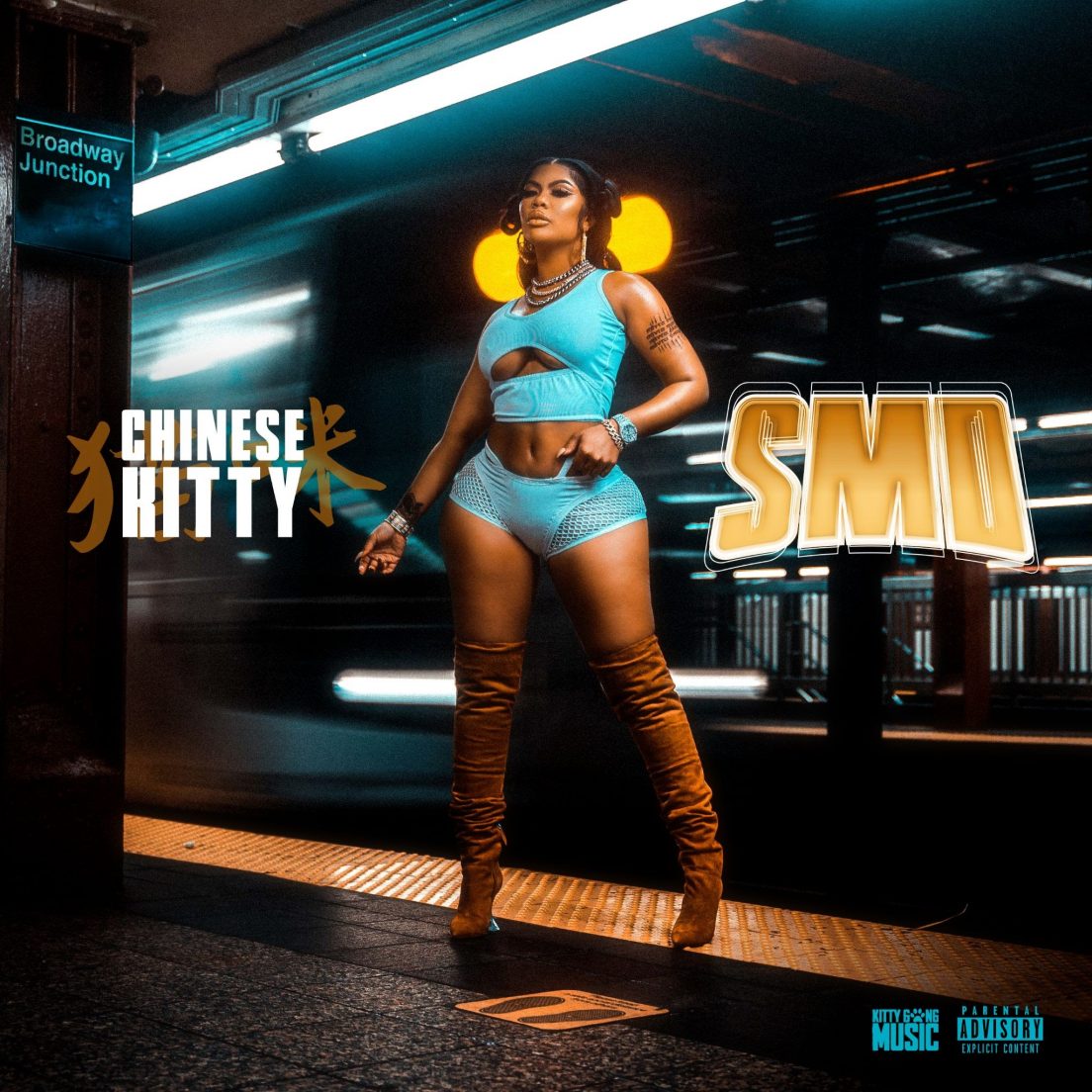 Girls United (GU): Tell me about your full-length album, SMD, and what your creative process looked like.
Chinese Kitty (CK): It was a long time since we dropped in February leading all the way up until now. I've titled it SMD and I knew it was going to be a crazy name. People were going to have a lot to say about it, but I'm from New York, so that's kind of a title that we always use when someone's being disrespectful or way for us to shut somebody up. At the end of the day, because of my past and my background, I've had so many people say negative things about me or naysayers in general. I just felt like the title went perfectly, especially with the music that I have on there.
GU: How do you see the narrative of [the sexuality] of female rappers changing?
I feel like women are more comfortable with themselves now. Obviously, it was before me, but there was time where if a girl was too sexual, it was like, 'Oh my God, no, absolutely not. We can't allow this.' That's why I have people like Lil' Kim who inspire me because she was in the era where it was like, 'Oh my God, she said that in the song? This is dope. We actually have a female that is comfortable with spittin' like a dude.'
I do feel people kind of look at a lot of female rappers like, 'Why do you all talk about the same thing?' But at the end of the day, we all know sex sells and men get to rap about w–d, drugs, money, and vagina. When a female rapper talks about, 'I got a fat a–, I'm going to twerk it,' it's a problem. At this point, people just need to learn that, for us, females are going to rap about things that make other females feel good.
GU: Between your music and professional life, to your personal life, how do you manage your mental health?
CK: To be honest, it's a lot. I still feel like I'm still figuring out how to manage the way that I think or how I wake up sometimes. Being an artist is a lot, and I know you see a lot of other artists complain about being in the music industry because you're judged 10 times more than an average person. To be an artist is to be in a high position where people put you on the front lines. Everything that you do have to perfect.
Before, Instagram was just Instagram. You deal with people's negative comments, but that's about it. When you start getting put out on blogs, you got people on your YouTube and people listening to your music, they're judging your real lifestyle and your music. It's crazy, but I just look at it as greater good. I've been learning to put the bulls— aside and focus on my main goal, which is to keep grinding and make it to where I want to be.
Read about how social media affects confidence here.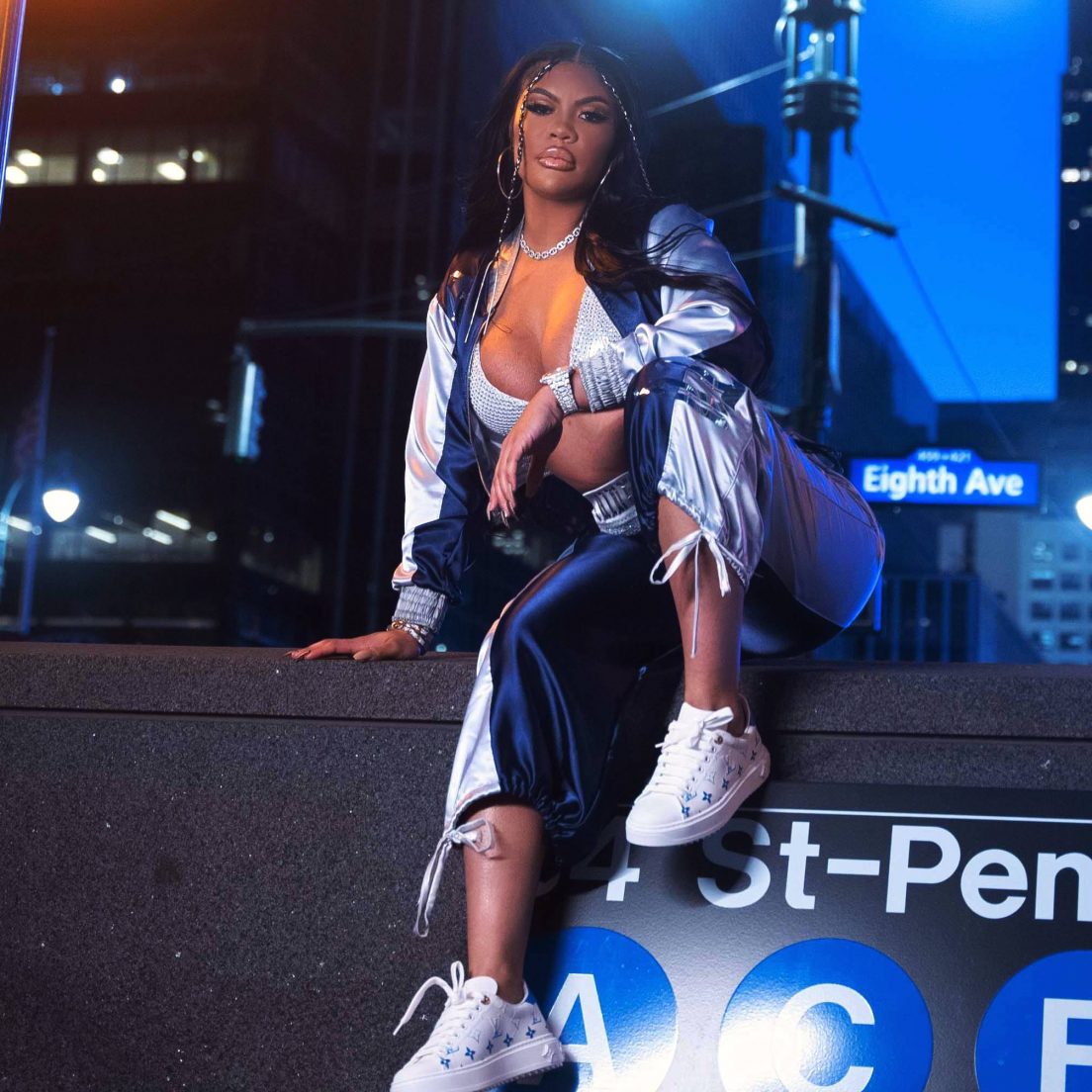 GU: A lot of celebrities, from Ciara and LaLa Anthony, to Cardi B, to Beyoncé, have been coming forward about some of the hardships of being a working mother. How do you feel knowing that there are so many artists talking about the struggles of juggling being a parent and a successful artist?
In the beginning of my career, I had to move around a lot to even get any type of notoriety or realization for me doing music. There were a lot of times where I would literally do hosting after hosting for seven days straight. I have a son as well, so now I'm over here feeling bad like, 'Oh my God, you're being a terrible mom. You're neglecting your motherhood versus your career.' Even for people that's up there like Beyoncé and Cardi, it does make me feel more comfortable because I'm not looking at myself like I'm terrible, or 'How could you be moving around so much when you have a child?'
We are all are doing it for a greater purpose—our children's life.
Before it was a struggle for me, but now that my son is getting a little older, he's understanding my lifestyle a little bit. If I'm saying I'm going to go to the studio, he's like, 'Okay, mommy.' I even put him on my project because he's been around me so much by going to the studio and just sitting in there. Now he feels like an artist. When I'm in studio, he'll be like, "Mommy, I want to record a song," and he actually knows what's going on. He's a boy, so of course he's going to be a mommy's boy.
It's a struggle to try to do both, but you got to find a way to make it work. I've definitely found my way.
GU: What advice would you give to young girls who are looking at you and want to be more confident in their bodies and their voices?
CK: You have to find the beauty within yourself. You might see a girl that may have the best body, but she might not be mentally happy inside. As women, we have to learn to love ourselves no matter how we look. Confidence is what actually makes the beauty in everybody. I might not be the prettiest girl in the room, but if you carry yourself as if you love yourself as if, that shows off to everybody.
I don't care if you come inside with your hair not done or your outfit. If you carry yourself with confidence, people will respect that. You've got to look within yourself. You got to find what makes you happy. You've got to tell yourself that you love yourself every day.
Watch Chinese Kitty's "Lit B—-h" video below.
Photo Credit: Zulekha Kai Martin