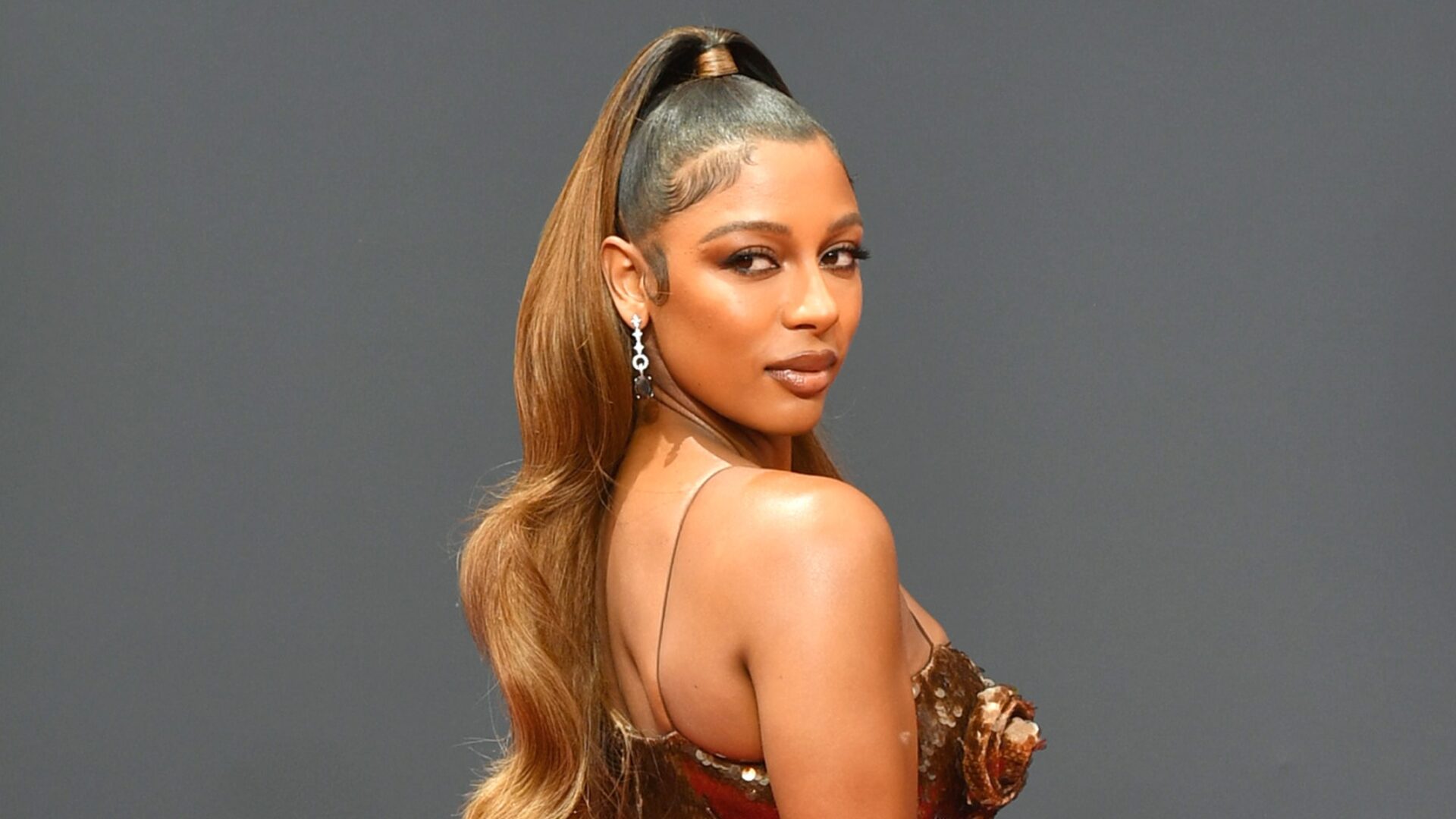 Fans Give Victoria Monét Her Flowers Following BET Awards 2022 Performance Debut
The acclaimed singer-songwriter performed 'Coastin" at the red carpet pre-show.
Victoria Monét will always give it to the gworls when it comes to a performance and she didn't disappoint when it came to this year's BET Awards. For the 2022 awards ceremony, the singer-songwriter blessed the red carpet pre-show with a performance of her hit single, 'Coastin'".
"Y'all dreams come true!! Soo so excited to be performing at the @BETawards pre-show tomorrow! AHHH!!! Thank you @bet 😍🤎," she wrote on Instagram. Before hitting the stage in Los Angeles, CA, Monét received support from celebrity friends and influencers in the comments section including Amber Riley, Symphani Soto, Kirby, JoJo, and BET Awards performer Muni Long.
While fans were swooning in excitement to watch the "F.U.C.K." singer's performance on live television, they took to social media to express their thoughts on Monét performing at the pre-show rather than the main stage alongside Chloe Bailey, Latto, Doechii, and more. See below for a few fan reactions from the Twitterverse about the 'Jaguar' songstress' performance on the BET Awards 2022 pre-show!
Styled by Morgan Pinney, Monét blessed the red carpet in a chocolate brown Magda Butrym gown complete with Jimmy Choo shoes on her feet, earrings by Candy Ice®️Jewelry, and nails courtesy of traveling celebrity nail technician Johana Castillo. Her hair was pulled back and away from her face, as styled by Dhairius Thomas, using Dark and Lovely's Fade Resist hair coloring in shades Light Golden Blonde and Luminous Blonde.
In a sweet Instagram video following her performance, Monét gave fans a surprise when she showed her daughter Hazel's reaction to watching her mommy perform on live television. "this is the sweetest cutest and my favorite thing ever 😍😭My babyyyy! My reason! My biggest little fan! @thebabymonet mommy loves you!!!," she captioned.
"She's so excited for me… like wow my moms on the same screen as Luca and Encanto 😂🥹 So grateful for my family @gainsbygaines @themommymonet thank you for showing her why mommy is away at rehearsal so much 🤎"
Check out Victoria Monét's full performance at the BET Awards 2022 red carpet pre-show below!
Photo Credit: Photo by Aaron J. Thornton/Getty Images for BET