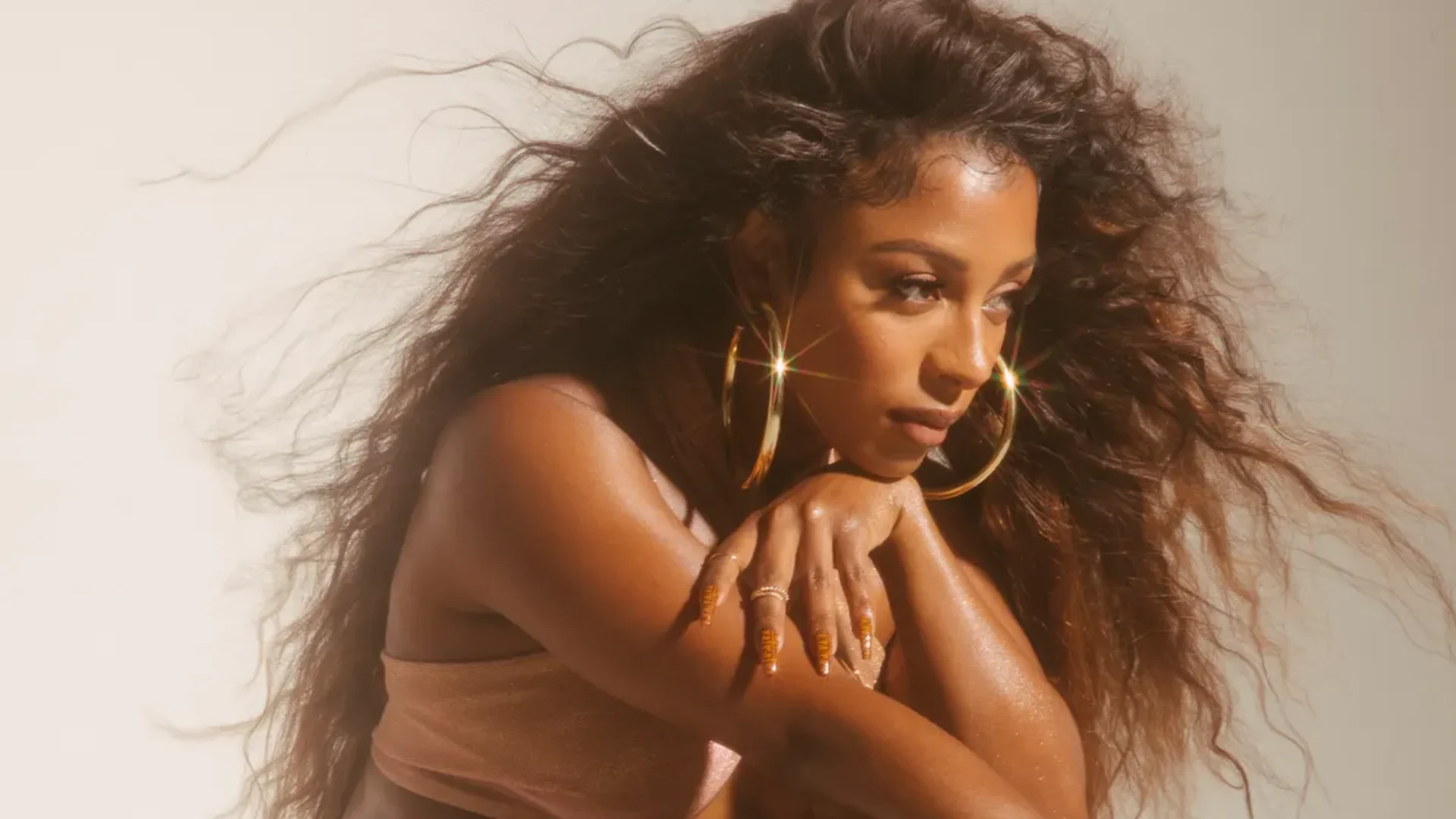 Victoria Monét Shares Adorable "Nothing Feels Better" Video For Baby Hazel
Happy first birthday, Hazel!
While she may be a Grammy award-winning singer-songwriter, nothing feels better to Victoria Monét than being a mother to her daughter Hazel. The Jaguar singer, who has penned winning hits such as Ariana Grande's "7 Rings" and Chloe x Halle's "Do It," recently celebrated her daughter Hazel's first trip around the sun with an adorable photoshoot followed by the release of her new music video, "Nothing Feels Better."
The music video features a compilation of clips chronicling the "Touch Me" singer's pregnancy through the first year of her little "Hazelnut Latte's" first birthday this year. Over a low bass, Monét serenades her daughter on the track describing the feeling of love she encounters when she thinks about Hazel. "Sometimes I don't know if I tell you enough but I want you to know, you make life better," she sings melodically. "I wonder if forever is even enough, it's a feeling I just can't measure/ Baby, nothing, nothing feels better than loving you, you, I'ma tell you, nothing."
Born on February 21, 2021, Hazel Monét Gaines was welcomed into the world with nothing less than love from mama Monét and father John Gaines. From twinning for the "Coastin'" music video for Halloween to sharing a cool beverage together, the millennial mother-daughter duo has proven to be inseparable and fans cannot get enough of those pinchable cheeks and dazzling eyes.
"Nothing feels better than loving you," the "Ass Like That" singer wrote in the video description followed by a teddy bear emoji. "Today, you've turned 1 in the world (WOAH how did that happen so fast) but you and I have been together for 10 extra months beyond that and I'm sure lifetimes before it all! I thought it'd be you doing all the growing but you've grown me up in ways I didn't think someone so tiny could! You make every breath I take way more important. Every day my first thought and every night my last prayer. The laughter and smiles have been immense, and the sleepless nights beyond worth repeating for you. You are such a smart, charismatic, observant, beautiful little old soul. I hope to be your best friend the way you're mine and to always be someone you'll run to for advice, protection, knowledge, wisdom and love and snuggles. On this day I will always emphasize the word HAPPY in HBD."
Watch the official visuals for "Nothing Feels Better" to get you all up in your feels on Monet's YouTube account below.
Photo Credit: Brian Ziff/The Guardian UK