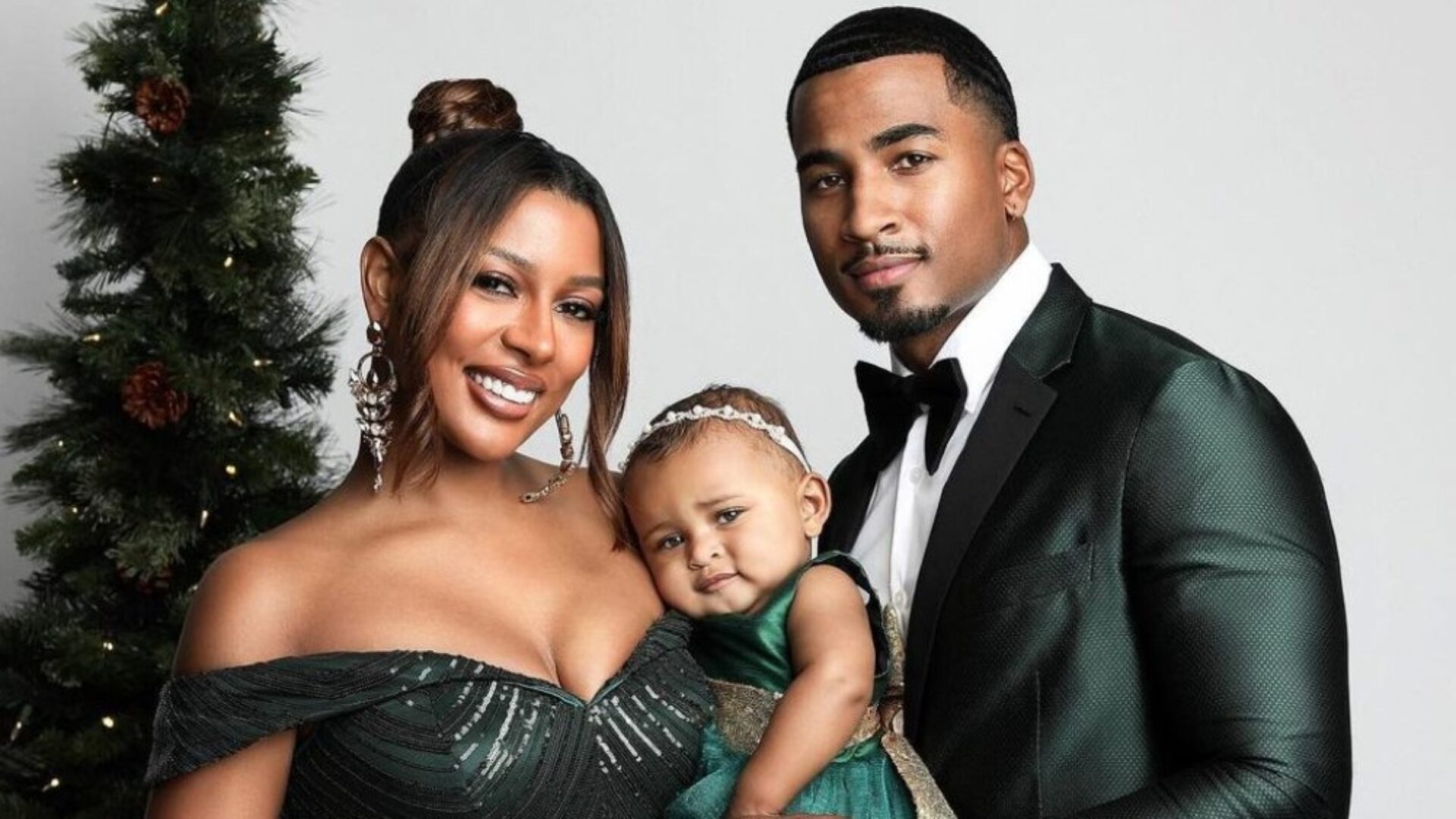 7 Times Victoria Monét's Family Was Too Cute
Victoria Monét and her boyfriend John Gaines welcomed baby Hazel into the world on February 21, 2021.
How could you not fall in love with Victoria Monét? The California native made a name for herself with singles like "Ass Like That," "Coastin'," and "Touch Me," and even penning some of our favorite chart-topping singles like Chloe x Halle's "Do It" and Ariana Grande's "thank u, next." These days, the rising R&B star is embarking on another exciting journey — motherhood.
Victoria gave birth to her daughter Hazel Monet Gaines in February 2021 after announcing the news of her pregnancy on Instagram. "Meet my lil Hazelnut Latte!," Monet wrote of her then-newborn in an Instagram pregnancy. She also mentioned her boo, writing, "[Jonathan Gaines] look what we made!"
Monet's long-time boyfriend John Gaines is a known fitness trainer who has been thoroughly enjoying fatherhood. Gaines has shown sweet moments of himself with Hazel in adorable TikTok videos that will be sure to make your heart melt.
While the two aren't married, Monet told ESSENCE back in September that the happy couple had their eyes set on walking down the aisle in the near future. "We're not married, but that's the plan for sure. We're completely in love and enjoying our new chapter," the singer gushed.
The songwriter also recently spoke with Elle about her life as a mom and how it's altered her relationship with the studio.
"It really comes down to time management for me. I think my daughter taught me a lot of that. Before, when I would go to the studio, I'd be there 'till like 2 and 3 a.m., just kind of like whenever the idea hits me, I'll record. That was my home and now I have a whole other home." But, she's open to bringing her little one to the booth, too. During the interview, she also talked about her daughter's developing passion for music. "She hears me do my vocal warmups, so sometimes she'll copy things. She'll […]. So I know she's slowly taking it in. And she seems to have rhythm."
She doesn't mind if her daughter goes in another direction though. In fact, she encourages it.
"I really want her to do what makes her happy," she said to ESSENCE. "I would be super excited if she were interested in music because I could guide her in a lot of ways. But if she decided to golf, I would make sure that we get her whatever she needs." We love a supportive mama.
Want to see more of Monét and her beautiful family? Check out these heartwarming moment of the beautiful family