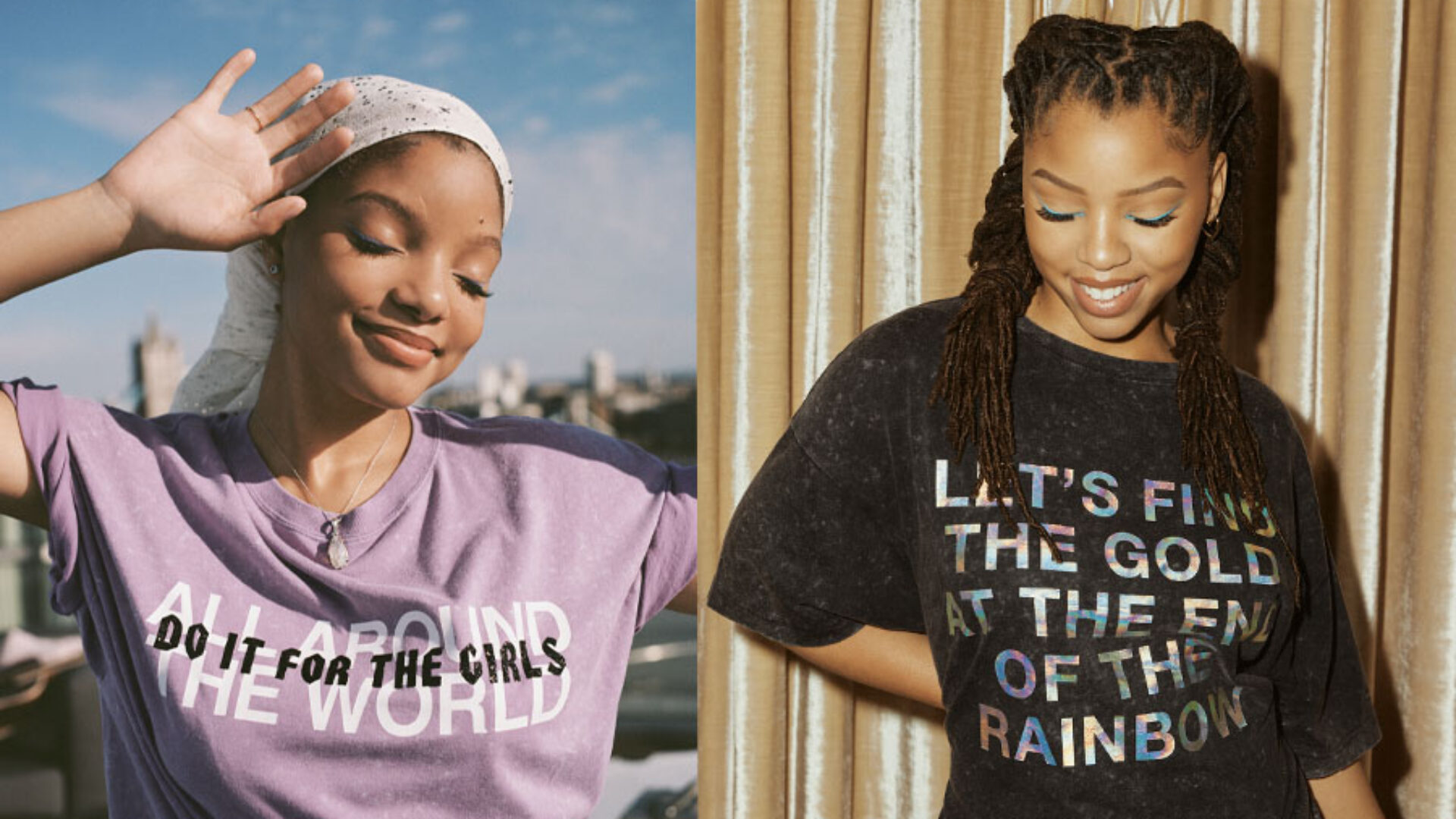 Chloe X Halle Dish On Their New Apparel With Victoria's Secret PINK, Their Upcoming Tour And More
"This partnership represents unity, positivity, diversity and inclusion for all shapes and sizes," they said.
These soul sisters have serious style.
Earlier this year, Victoria Secret PINK partnered with Chloe X Halle, allowing fans to shop the music duo's favorite selects from the brand's complete collection. For the second phase of the year-long partnership, PINK has premiered one-size tees featuring lyrics from their songs "Fall," "Rest of Your Life," and "Baby Girl."
"This partnership represents unity, positivity, diversity and inclusion for all shapes and sizes," Chloe X Halle said. "This partnership also is all about manifesting good with positive messages."
In addition to the launch, PINK will also be donating $75,000 to Sad Gurls Club, a non-profit organization working to destigmatize mental health in Black and brown communities. They chose to allocate funds to the collective "because it is inspiring to see the internal work they are doing to help us as the youth become better at communicating how we feel, how we see the world, and learning to speak up for ourselves."
Read our interview with Elyse Fox, the founder of Sad Gurls Club, here.
We caught up with the group to discuss their partnership, upcoming projects and more in
Girls United (GU): Why did you all choose to highlight lyrics from "Fall," "Rest of Your Life" and "Baby Girl?"
ChloeXHalle (CXH): We chose to highlight lyrics from these three songs because they all had empowering mantras in them. Sometimes you really do need to see something in front of you to believe it. We're strong believers in manifestation and that reaffirming positive messages can turn your life around. We hope that these lyrics are gentle reminders.
GU: Can you all share insight into upcoming projects and ventures?
CXH: We are always working constantly, but what is so exciting is that Chloe is starting to release her own solo music, and I (Halle) have just finished this wild two year ride of filming The Little Mermaid. Next year we are looking to tour our [Ungodly Hour] album together since we rolled that out during quarantine pandemic time.
We have so much we want to do and accomplish in the future but it's amazing to see where the world is taking us, and we couldn't be prouder of each other.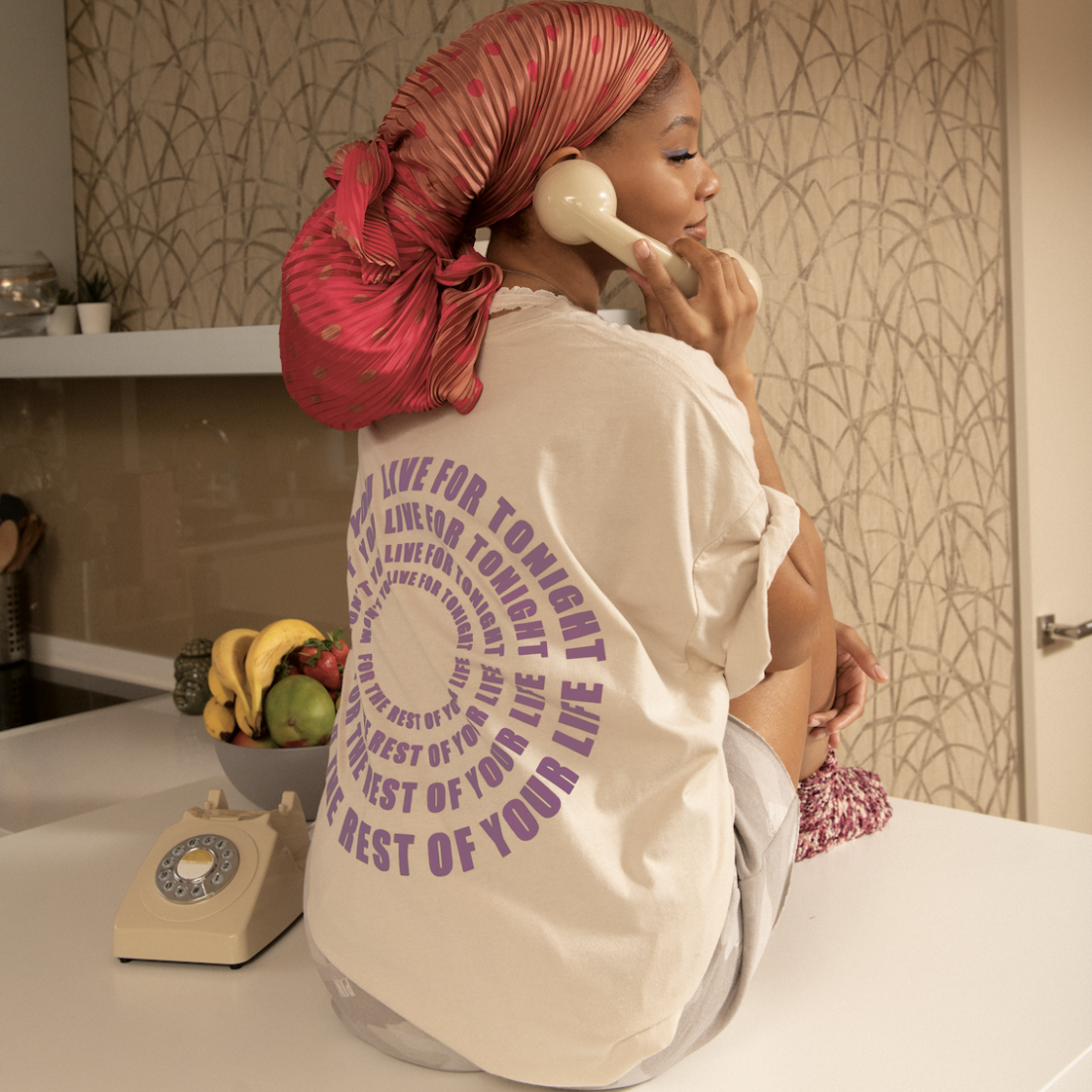 GU: What are some summer fashion trends that you all are loving right now?
CXH: Some summer fashion trends that we are loving right now are the bright colors, crop tops, mini skirts. People are using lots of neons. They are not afraid to be loud this summer and we love it.
Read about the 70s style trends that are on our mood boards.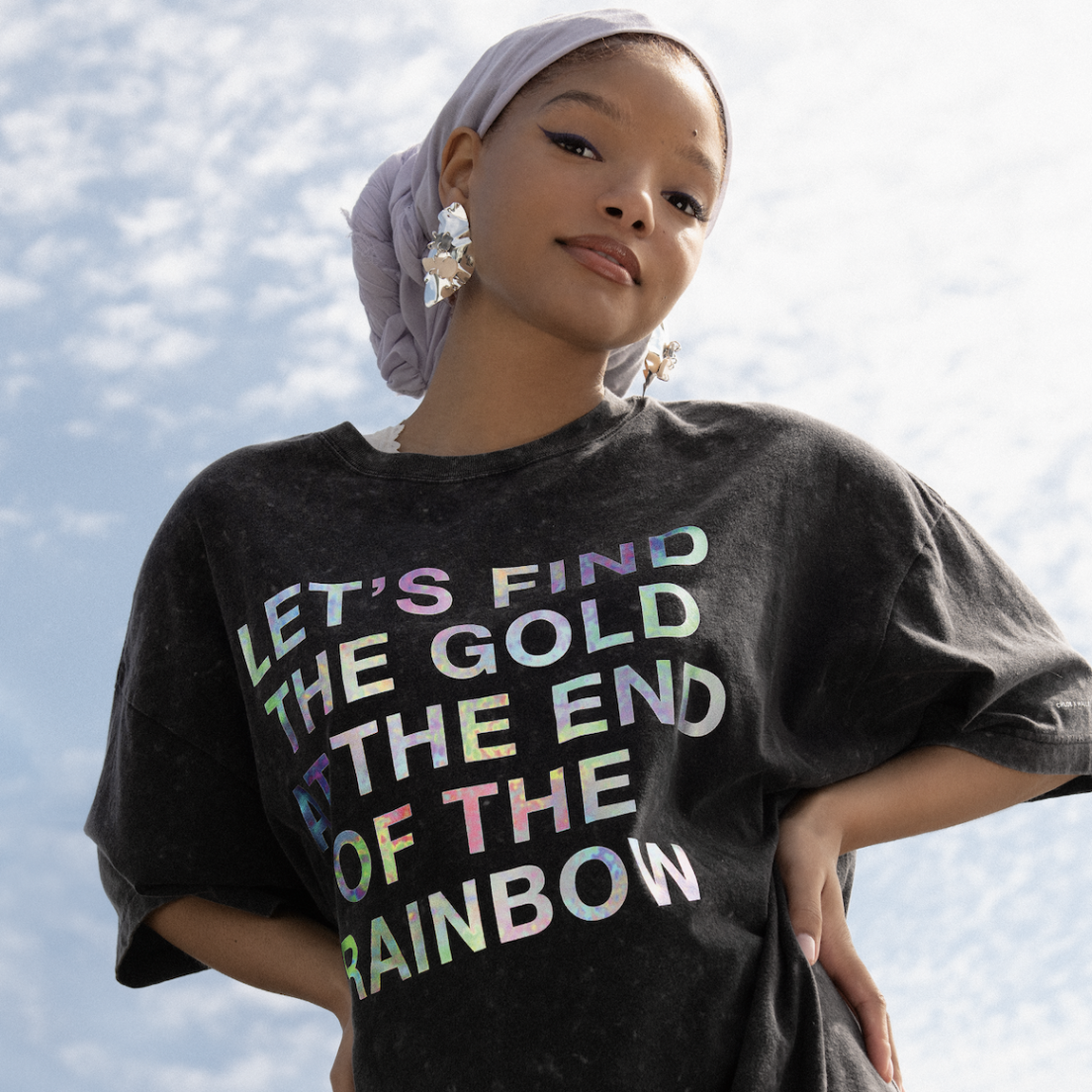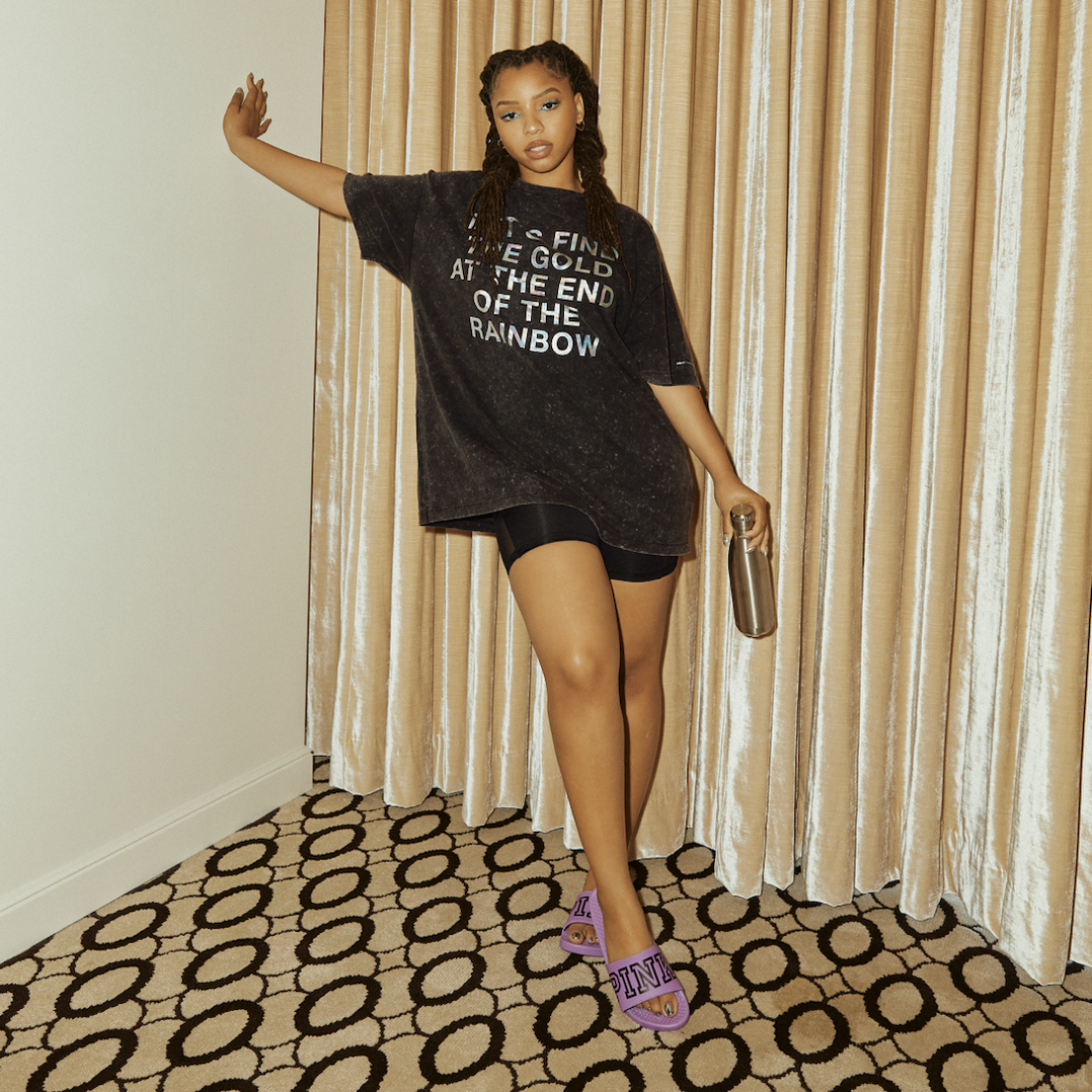 GU: As Black women, why is it so important that we take care of our mental health?

CXH: It's so important to us as black women to take care of our mental health because we matter. We are strong beings and so often we take care of everyone else first before ourselves. Our brains, our hearts, our knowledge matters and we need to nourish and take care of it all. There's been so much trauma generationally that we as a society have overcome, and there's still so much to heal. But by taking one step every day and working on it, we are healing ourselves and our futures.
Shop the Chloe X Halle PINK tee collection here.
Photo credit: VS PINK