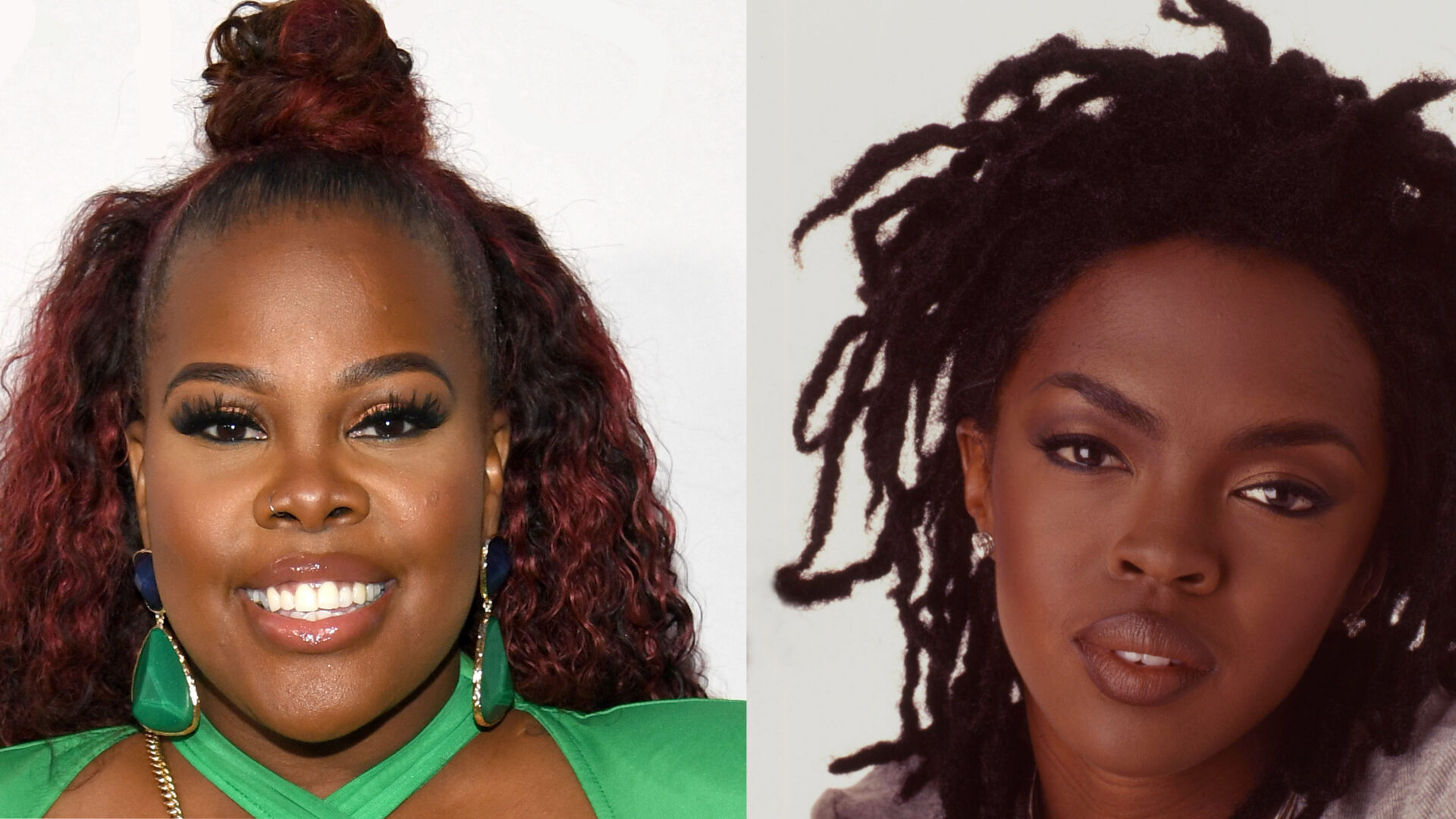 Watch Amber Riley Cover Lauryn Hill's 'Ex-Factor'
We're loving the former 'Glee' star's take on the '90s hit.
Amber Riley, the former Glee star with a golden voice, recently hit the stage to perform a cover of Lauryn Hill's classic song, "Ex Factor." She's previously covered songs by Hill, including a 2020 rework of "Ex-Factor," as well as a Naya Rivera-assisted rendition of "Doo Wop (That Thing)."
Read our interview with Amber Riley here.
Most recently, she performed the hit for Stevie Mackie's Taco Tuesday, a space where vocalists come to slay. Previously, Taco Tuesday has featured Avery Wilson, Brandy's daughter, Sy'Rai and Tichina Arnold's daughter, Alijah Kai. Wilson and George Lovett were among her background singers.
Riley came to fame for her role as Mercedes Jones in Fox's Glee. She appeared in all six seasons.
She also has a notable on-stage career, having performed as Effie White in the Savoy Theater's Dreamgirls, Addaperle, The Good Witch in NBC's The Wiz, and Audrey II in Pasadena Playhouse's Little Shop of Horrors.
The singer has some serious dance moves, too— she won season 17 of Dancing with the Stars.
After years of keeping fans waiting, she released her first project under the name RILEY in 2020. During a conversation with fellow Ryan Murphy-alum Angelica Ross, she talked about why she took her time when it came to releasing new music.
"I had to go through what I went through, and I had to grow to get to this place," she said to Interview. "I don't think I knew myself. Hollywood can do that to you..I was 20 years old when I booked Glee...I always needed to be guarded and I didn't really know myself until all of that went away. I really had to sit in the quiet and in the silence, much like what a lot of people have had to do during quarantine…I had to really get to know myself, and the one thing about music, you bear your soul in order for it to work."
Watch the Amber Riley's cover of "Ex-Factor" below.