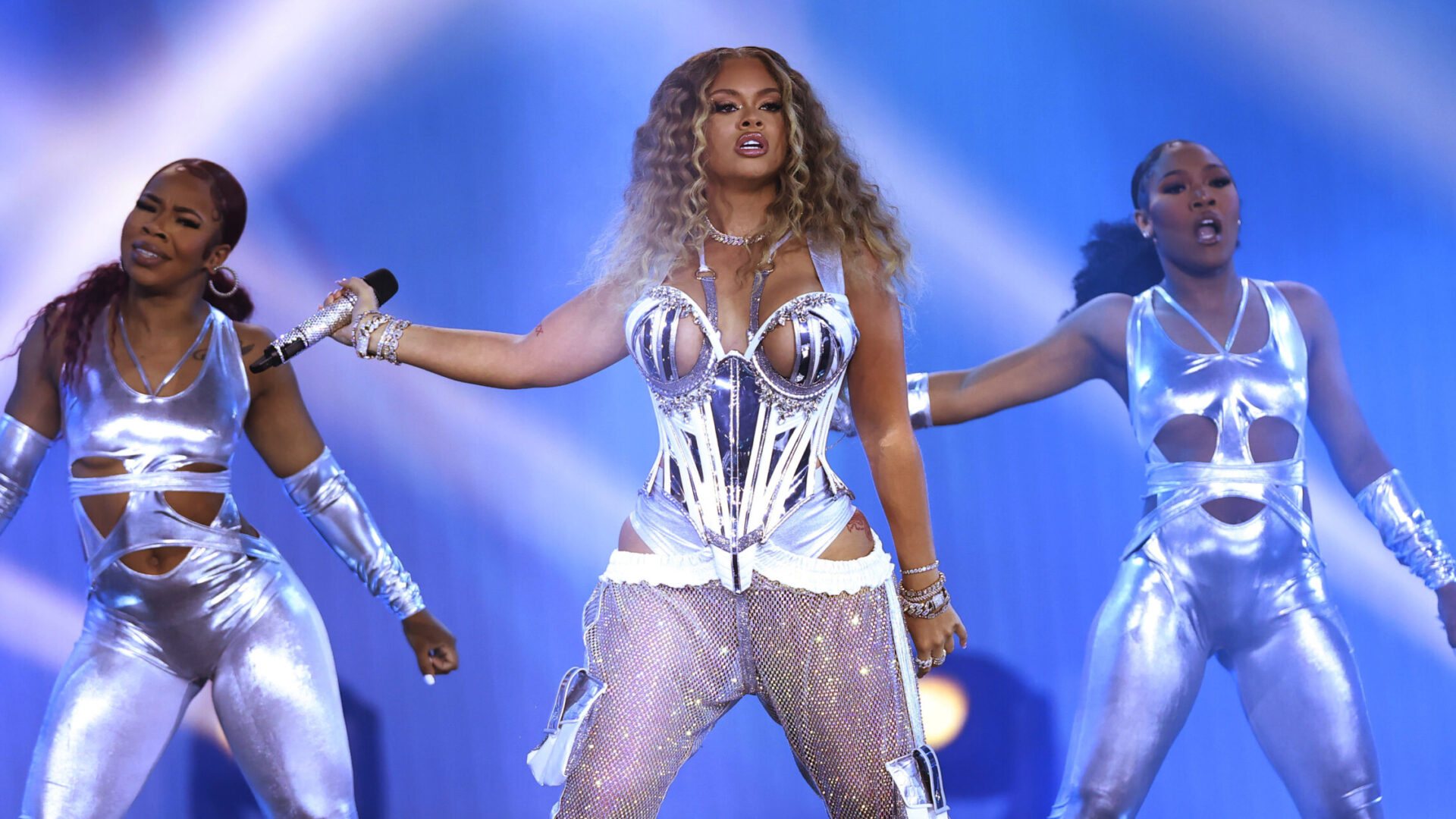 Watch Latto Shine During Her Billboard Music Awards 'Big Energy' Performance
She had the crowd jamming with a fresh arrangement and impressive dance moves.
Rapper Latto is on fire following the release of her sophomore album, '777.' This weekend, she attended the Billboard Music Awards (where she was nominated for Top Rap Female Artist) and performed her breakthrough hit, "Big Energy."
The song had a fresh arrangement, complete with live instrumentation. She also showed her rockin' dance moves, and we're not being punny when we say her energy was through the roof!
It was her first time attending the Billboard Music Awards.
"Big Energy," which samples Tom Tom's "Genius of Love," peaked at #3 on the Billboard Hot 100. The remix features Mariah Carey, who famously sampled "Genius of Love" for her 1995 song "Fantasy." Latto's song is her highest-charting single thus far.
She's in awe of her success, remarking she once thought she was aiming high.
In conversation with XXL, Latto said, "When I wrote down my 2022 goals, one of them was to be top 40 on the Billboard charts. And I'm thinking that's shooting for the stars. I set that goal in January and I did it in January. So, it's crazy to see it keep going up like every week."
During a 2021 with ESSENCE GU, the rapper also opened up about trying new things with her sound. "I've been trying all the type of sh–," she said. "That's how we came up with 'Big Energy' [by] just being open ears, being a true creative, and being open to anything. [I'm] trying new things and taking myself out of my comfort zone [and] out my element to produce a better product for my fans," she explained.
Read our interview with Latto about "Big Energy."
The rapper, who is signed to RCA Records, is gearing up for a fall tour. She will be the special guest for labelmate Lizzo and will hit several U.S. states, including California, New York, her native Georgia and more.
Watch Latto's 2022 Billboard Music Awards performance below.