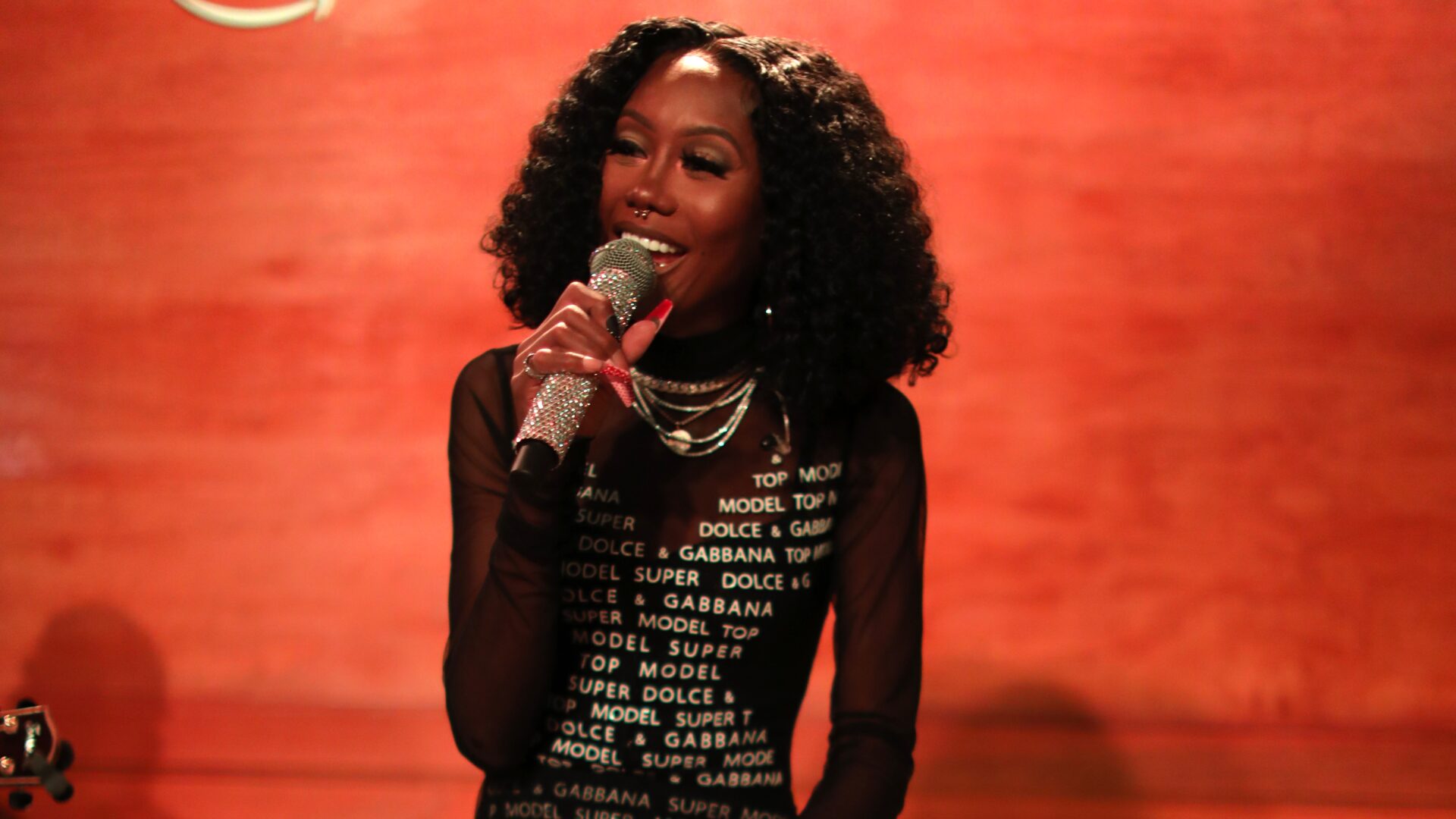 We Could Spend 'Hrs And Hrs' Listening To Muni Long's Viral Song
Here's the love song you've been hearing everywhere.
The influencers, girlies, and celebrities on TikTok and Instagram have been listening to this hit in the weeks following its November release. It's safe to say that famed singer-songwriter Muni Long has a hit on her hands with her latest release "Hrs And Hrs."
The song has garnered so much attention that even R&B singer Monica and pop sensation Doja Cat have shared clips of themselves giving the song a spin. #HrsAndHrsChallenge. She even received a nod from industry legend Missy Elliott, who congratulated her for reaching the 1 million views milestone.
In this hit, the singer details what she could do with her romantic partner if given the time. Her eight-track project, Public Displays of Affection was created by Priscilla Renea Hamilton, Muni Long's birth name and includes songs like "No Signal," "IMU," and "No R&B" featuring Ann Marie.
Read more about TikTok, the most visited site in 2021.
"This one is just a vibe. I was washing dishes, and it was just a very monotonous task. I hate cleaning up. So I decided to listen to some tracks while I was washing dishes. This one came up, and I just started freestyling," Muni Long told RatedRNB in an exclusive interview as she detailed the inspiration behind "Hrs And Hrs". "I would every now and then use my elbow to start it over from the top. I think I wrote the song in maybe 20 minutes. I went in the studio a couple of days later and recorded it. It's probably my favorite song to sing live. It's just so beautiful."
Aside from her own budding music career, Muni Long has been putting her pen to the sheet music while writing hits for some of the biggest names in the business. Just to name a few, Muni Long – who is referred to as Priscilla Renea in her writing credits – has written hits including Rihanna's "California King Bed," Pitbull and Kesha's "Timber," Fifth Harmony's "Worth It," and Selena Gomez's "Who Says." Before pursuing a career as Muni Long, she released two albums under the name Priscilla Renea including Coloured in 2018, and later Black Like This and Nobody Knows under the Muni Long monicker.
Today, Muni Long released the remix of "Hrs And Hrs" featuring New Orleans bred R&B singer August Alsina, who was best known for his hits "I Luv This Sh–," "No Love," and "Kissin' On My Tattoos." Check out the original version and official music video for "Hrs And Hrs" below.
Photo Credit: Photo by Jerritt Clark/Getty Images for Femme It Forward