TikTok Star Bryce Xavier Talks Fashion, Representation, And Pansexuality
The 19-year-old recently launched his collaboration with sustainable streetwear line, The Phoenix Brand.
Straight from the gate, Bryce Xavier's personality and authenticity shine through each video that he makes. from discussing the queer experience on Valentine's Day to eating up every dance challenge that comes his way. While the social media platform is primarily used for 15-second videos for laughter and joy, Xavier makes every second count to make his 3.3 million estranged followers from around the world feel like close family members.
During our conversation, he disclosed that he was transitioning out of his own COVID quarantine after being sick for a couple of days, but it wasn't too long before Xavier got back to the hustle and grind of his music and creative bag. This includes his latest venture — a collaboration with sustainable streetwear brand, The Phoenix Brand.
While tons of brands and clothing lines reach out to Xavier on a monthly basis, he makes it clear that he prioritizes authenticity and matching missions when choosing who to collaborate with. "I would never want to sell something to someone else that I wouldn't even rock myself because that's just phony and that's not who I am," he told Girls United. When asked what attracted him to The Phoenix Brand, he simply said sustainability because he had been trying to hone his focus for quite some time. "I've even been trying to just gear myself more towards going and thrifting out clothes, reusing clothes, thinking about a better way to have production and things like that when I'm doing my own merchandise or clothing brand."
The collaboration titled the 'Bryce Xavier Capsule' includes Lyocell Two-Way Zip Top – Box Cut, 100% Recycled Cotton Tee also available in a Crop Cut, and Organic Cotton Bandana with artwork inspired by his single "Romeo." Prices for the apparel range from $20 to $75. "Them reaching out at the end of the year was perfect timing. We based the garments that we made together around my releases and some unreleased song lyrics are actually on one of the garments that I'm very grateful for. It was a fun environment of the creative process of production and making the garments," Xavier continued.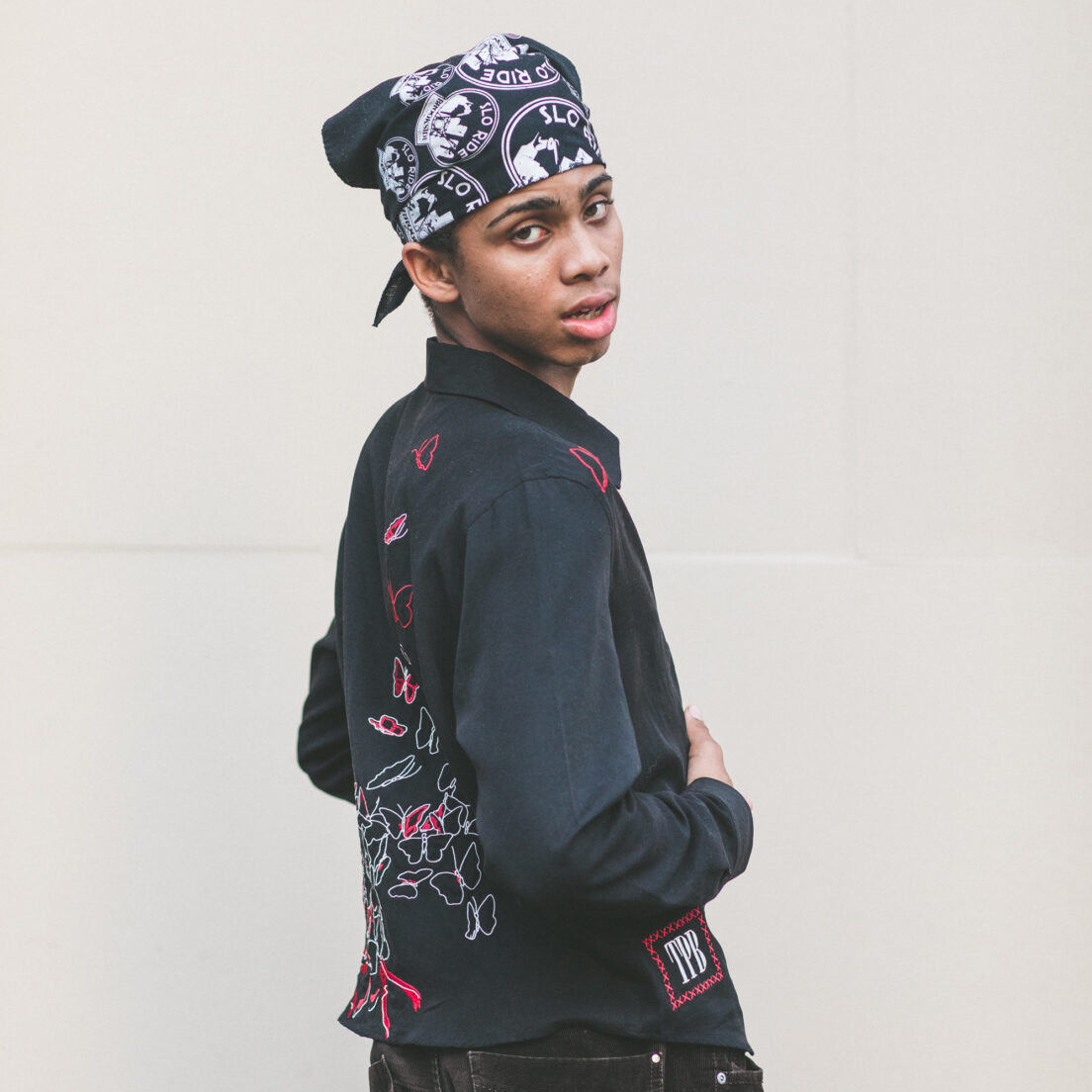 Ahead, check out our conversation with Bryce Xavier about his single "Romeo," how Generation Z is changing the world, redefining pansexuality, and what it means to be a public figure versus an influencer.
"'Romeo' is a song about a gay love story."
"Specifically me and my boyfriend's – from his perspective – because he definitely did not come from the most accepting environment and as a society in general, with queer love being in mainstream media, it's still something that we are coming to a point where there's no ignorance being spoken, or whether or not it should be allowed or not for the younger generation. The song was just kind of an ode to the fact that, 'Hey, we're just loving each other.' There's literally nothing to it. It doesn't have to be this whole thing for love. It should just be that. In any other story of Romeo and Juliet, their tragic love story was a whole different reason. This is something that we necessarily can't control and we have to deal with for stupid reasons.
With that song being said, I knew that I wanted to incorporate that into a lot of the projects that I was doing for the end of last year. Such a big part of my summer for Pride Month was releasing that song and seeing how many followers, supporters, companies, and people came forward to me saying how I really changed their perspective on a lot of things. There aren't enough songs out there talking about actual queer love and representation and I want to be that voice for the next generation."
"Being comfortable when you're busy is the best thing ever."
"I definitely would not be a person to even wear a hoodie like this before the pandemic. My outfits were very seen, if that makes sense. If you would go to a grocery store, you would see me. I'm actually been getting into a lot more mid-century streetwear in a sense – more formal mixed with casual all the time. A lot of neutral colors, blacks, very cool tones, are what I've just kind of been moving towards. Even dying my hair – my hair's never been this short before, it's never been blonde before. I thought it would just compliment this next era, I say of myself, with fashion. I'm excited about that and quarantine has shown me that being comfortable when you're busy is probably the best thing ever. It's the best thing ever that just makes everything feel easy. Easy, easy."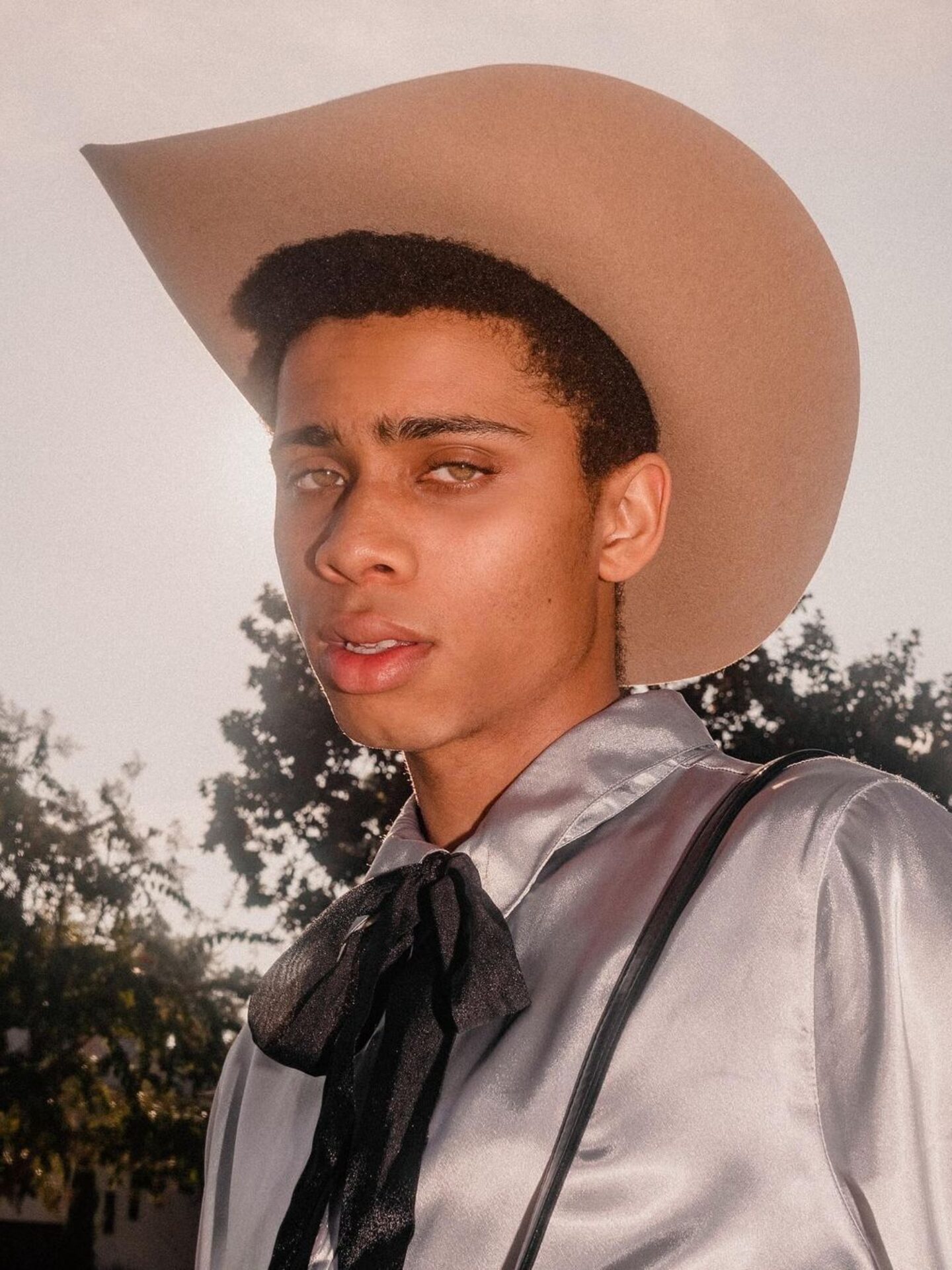 "[Generation Z], we just do it!"
"It's just doing. I feel like that's the best way to just describe our generation. We just do it. I feel like there's so many people out there that will talk and say things that they want to do, say things that they want to achieve, and we just do it. We just do it. When I wrote 'Romeo', there was no thought process behind it really. It was just, 'I feel this way. This is how I feel every single day about queer love, about representation.' It easily came out through my music. It wasn't something that I felt like that I had to put so much pressure on that I was nervous about that wasn't going to happen. I just put all hands on deck and just wanted to get it done. Get it done in the sense of making it so that people would have songs that I didn't have growing up.
I am seeing it more in just mainstream movie media. Films like Luca and Euphoria representation, we didn't have growing up. It's so amazing to see now. I'm about to be 20 in a month. That's crazy to think that I'm moving out of my teenage years into this next era of being the people that get to put on that stuff for the next generation that's coming into their preteen or teenage years. It's a really great spot to be in that I kind of know who I am and know the type of role model that I want to be to the next generation, that I can help with that queer representation. Even if it's in a lane that I'm not in, I realize as a public figure, I can be an asset to other people."
Need a laugh? Check out China Anne McClain's funniest TikToks to date on her account.
"I see the person, not necessarily what they identify as."
"Pansexuality is something that is very fluid to each person that identifies as pansexual, as any sexual orientation/gender expression. With myself, basically, I see the person, not necessarily what they identify as. I love people, fall in love with people, and care about people based [on] who they are as people, not because they are male, female, non-binary, transgender. It's the person. The thing that I love about [my boyfriend] is who he is as an individual. I don't know if scary is even the right word, but it was a very specific thing coming out on social media. Because I've been very open with myself, my friends, my family, [and] my mom's my biggest supporter with anything I do, anyone that knows knew since I've been younger, I just never cared who I ended up with. I just hoped that I fell in love one day and I just didn't want to be alone.
It was a very specific thing to tell all of these people that have followed me since I was like 13-years-old and I'm about to be 20. I feel like me, my supporters, my peers, we all grew up together in this new age of social media when 10, 15 years ago, that wasn't a thing to say you grew up with someone online. It was like telling siblings and I feel like all of my supporters are my friends and my family. 'Hey, this is something you didn't know about me. I hope this doesn't change anything of our relationship and I hope that you feel better that you get to know this intimate side of my identity of who I am and maybe it gives you a better explanation of why I do what I do. Every word that I've said.' I was trying to give you guys hints without saying it."
"If you feel it, say it."
"If you feel it, say it. There's a difference between being a content creator, a public figure, and an influencer. A lot of people think that they are grouped together, but they are different types of people that make content on social media. A public figure is someone who is seen as the public, as someone who does a lot of different things in a bunch of different lanes. A content creator might make a specific type of content that they do for themselves online. Someone that is an influencer may do something online that is regurgitated out to the audience that is watching them for either a positive or negative aspect.
If you have a million followers online, you have a million impressionable people that care about what you have to say. They're not just a million random people that might watch an ad on TikTok – they care about you. They obviously care about what you have to say. It is your responsibility to say something and do something. If you say that you want to be an asset, an advocate, want to help create the change that you want to see in the world, [you] have to understand what type of responsibility comes with it and realize that it's a blessing. There's so many trolls that bring people down and ruin people's day, and you have the ability to make people feel better about themselves, feel positive, feel like that they are not alone out there, and they can actually relate to somebody that they look up to. You have to use your voice if it's given to you."
Check out GU's exclusive interview with JaBria McCullum about her rise to TikTok stardom.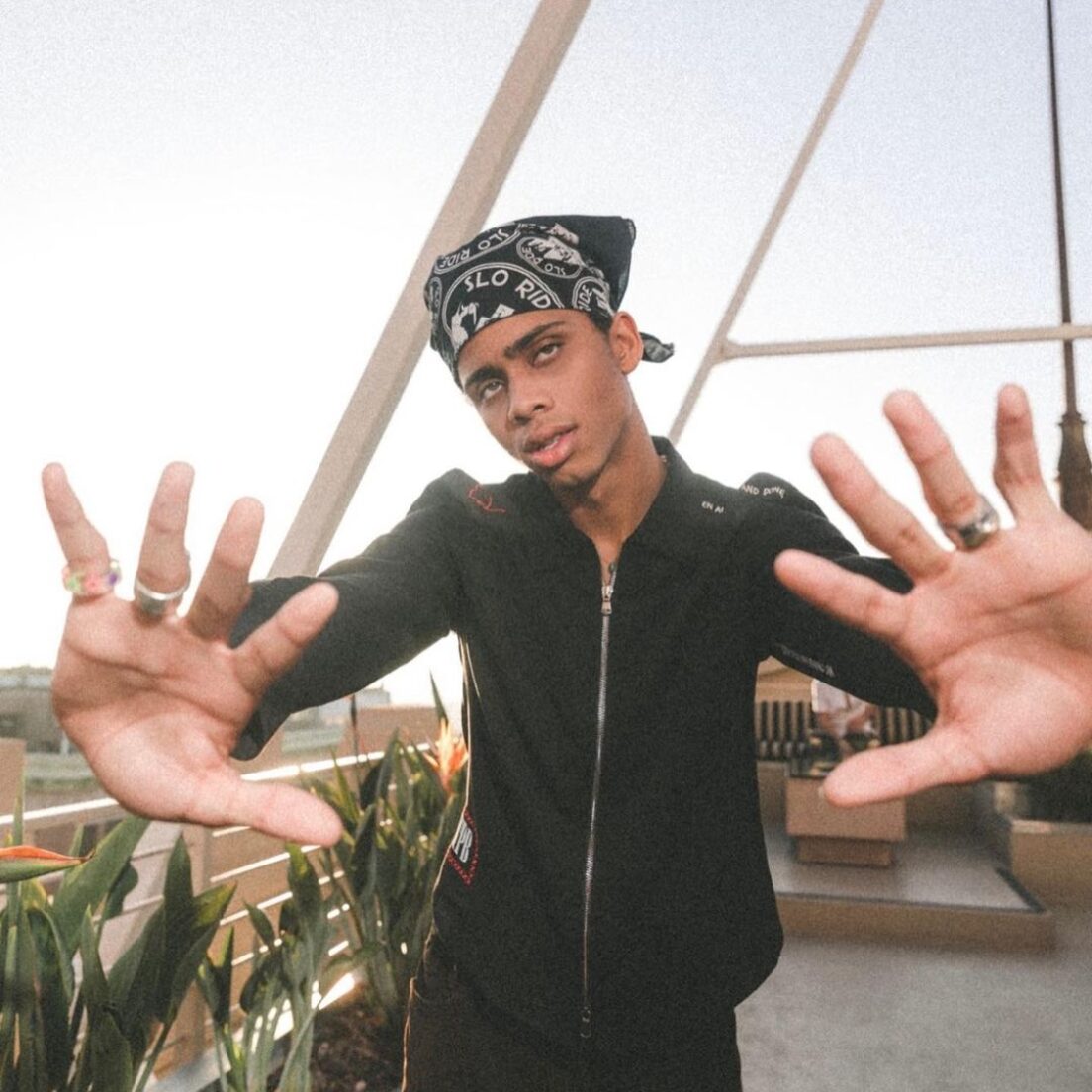 "A cis[gender] white man is probably not worried about the same issues as us."
If we did a poll on gender expression, trans identity, and sexual orientation in January 2020, we would not get the same poll that we get January 2022. It's so crazy how we can all come together every single month about different issues that are all based around that same level of either ignorance or not wanting to understand, not wanting to acknowledge that there is a change that needs to be made, which is usually the reason why there is such a disconnect. A lot of people are very tone-deaf to issues is because they don't see anything wrong [and] it doesn't affect them. A [cisgender] white man right now is probably not worried about the same issues that either of us worried about right now because they are not affected. They're not affected by it.
It's a level of comprehension for us that we have to understand the reason why people don't understand. It's sometimes not necessarily that they don't want to. They've never been placed in a position to where they have to. I can't go a day to day without understanding the difference in discrimination between Black people in the workplace. Speaking up about the things that you believe in, screaming it out loud if you need to, that gets people's attention. But you need to know that there are other approaches to actually get them to understand. I'm trying to be a better ally and asset to anyone, and I think everyone should do the same thing to keep improving."
Didn't get a chance to listen to "Romeo"? Now's your chance! Check out the video below.
Photo Credit: The Phoenix Brand/829 Studios