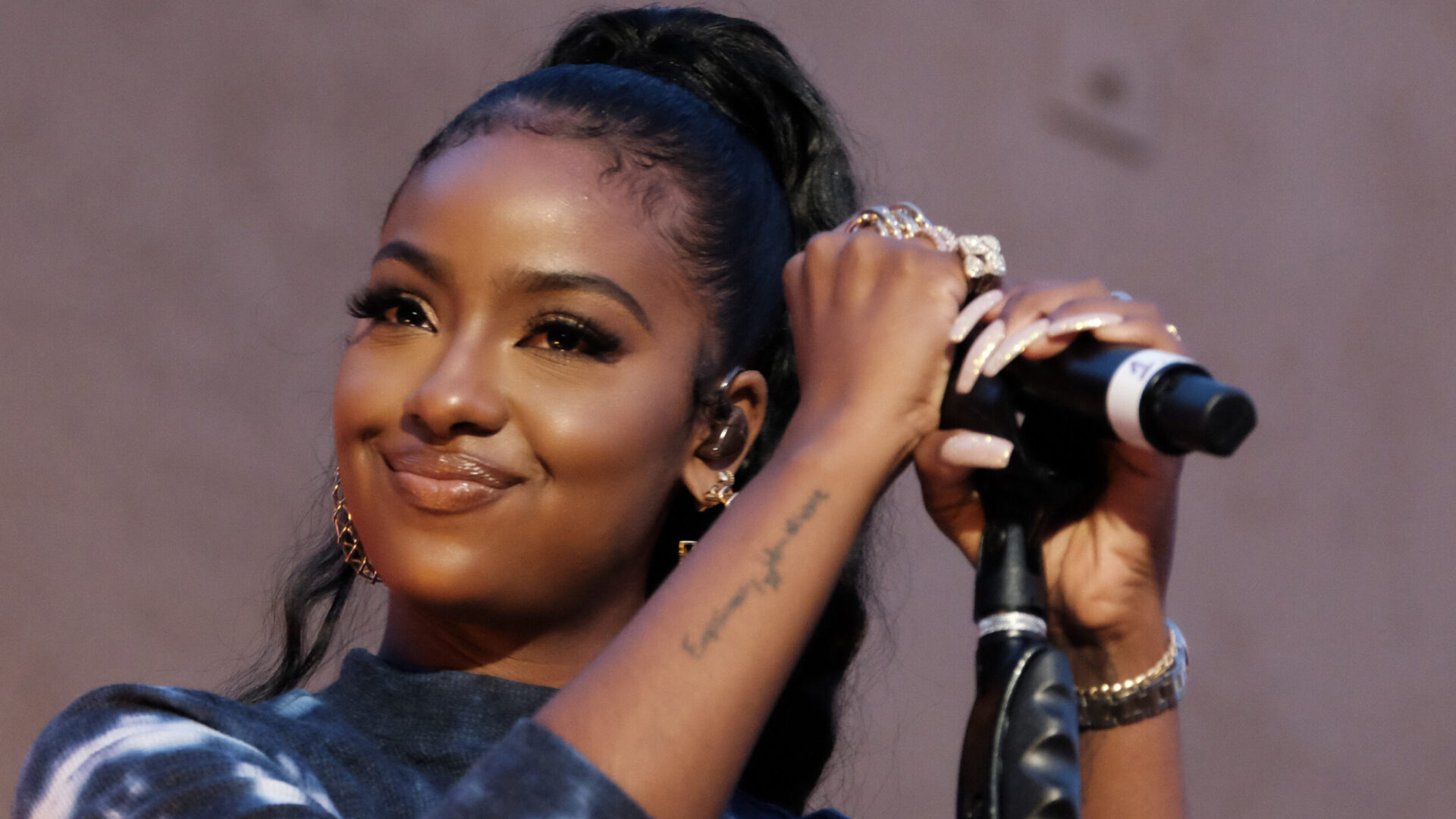 You Should Be Listening To These 5 New Albums By Black Women
This summer has been packed with some of the chart's top hits, and it's all thanks to Black women and women of color. If you're looking for rock, WILLOW's got you covered but if you're more on a pop throwback vibe, Doja Cat may be more your speed. Want some classic R&B feels? Maybe H.E.R. is the woman of your choice. Either way, we can all agree that each project, EP, and album release this summer from Black women have satisfied our musical needs!
While you wait for Saweetie's Pretty B***h Music release, tap into these hits to add to your playlist.
Below, check out a list of some of our favorite releases this summer from our fave singer-songwriters on the charts. Don't forget to add them to your cue and have your own listening party, starting with the hits.
Planet Her, Doja Cat
This pop album proved that Doja Cat is ever-evolving. Planet Her is Doja's third studio album and infuses tastes of pop, hip-hop, and contemporary music into one medley that is her project. If you're looking for a surprise feature, great production, and summertime ting vibes, this eclectic masterpiece is what you need.
Back of My Mind, H.E.R.
The 23-year-old born Gabi Wilson has always been known to deliver when it comes to her music. Following her Grammy award-winning EP, H.E.R. Volume 1, which won in Best R&B Performance and Best R&B Album categories, H.E.R. released her debut full-length album Back Of My Mind. Lead singles include "Damage," "Slide," and "We Made It."
Learn more about one of H.E.R.'s songwriting partners, Tiara Thomas, here.
Ry Ry World, Mariah the Scientist
While she teased fans with singles "2 You" and "Aura," Mariah The Scientist knew that her fans wanted the whole project — not just a piece of it. The 23-year-old former biology major showed off her lyricism in her "Ry Ry World" project, featuring drop-ins from fellow Atlanta natives Lil Baby and Young Thug.
LATELY I FEEL EVERYTHING, WILLOW
A long way from "Whip My Hair," Willow Smith, who now goes by the moniker WILLOW, is the definition of a 21st-century girl. Her debut pop-rock single "t r a n s p a r e n t s o u l" with Travis Barker left fans wanting more from WILLOW just in time for her album release, "LATELY I FEEL EVERYTHING."
Space and Time, Justine Skye
After her Instagram lives with super-producer Timbaland and teasing fans all summer, Justine Skye finally released "Space and Time." Yesterday, the Brooklyn native released the official visuals for the feel-good summer, "In My Bag."
Check out GU's interview with Justine Skye on "Magic Unfiltered"!
Photo Credit: H.E.R., "Back Of My Mind"