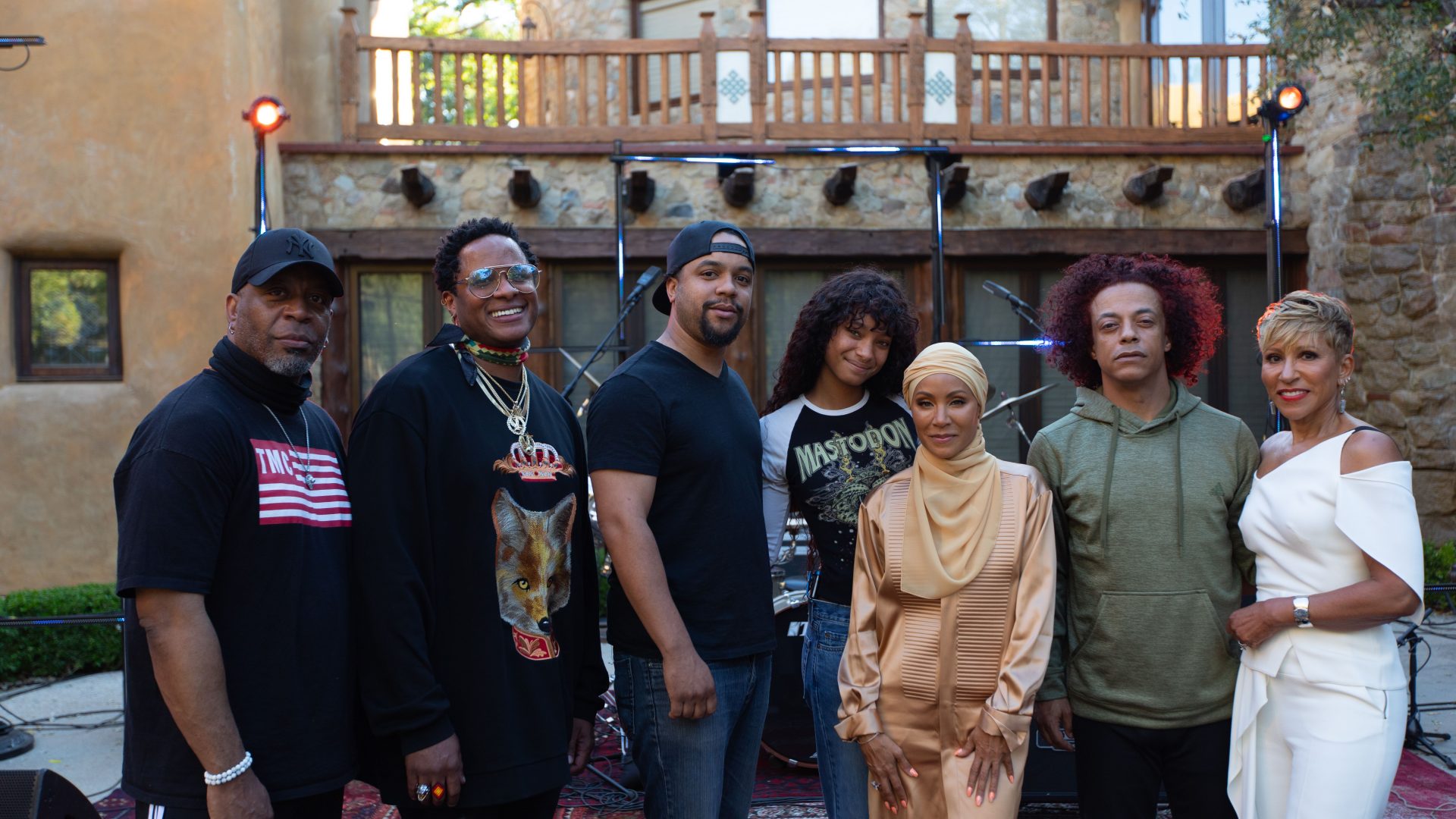 Willow Smith Surprises Jada Pinkett Smith For Mother's Day By Reuniting Her Rock Band
Did you know Jada Pinkett Smith was in a band called Wicked Wisdom?
Willow Smith is embarking on a rock career of her own that may be partially inspired by her mother's love of the genre. In the mid 2000s, actress and entrepreneur Jada Pinkett Smith was in a rock band called Wicked Wisdom and on the May 5 episode of Red Table Talk, Willow honored her mom with a surprise rendition of one of the band's coolest songs.
In addition to being about Mother's Day, this episode also marked the 3 year anniversary of Red Table Talk, the multi-generational Facebook Watch show starring Jada, Willow, and Jada's mother, Adrienne Banfield-Norris. The show's 2018 debut was about motherhood, so it was only right that they celebrate with a special treat.
Shop these Mother's Day gifts for your self-care-loving mama.
"Hey, Ma, you might be a little suspicious recently because I've been cooking up a little something on the side for this beautiful day, and I'm not gonna tell you right now, but I'll give you some hints," Willow told her mother via a video clip. "So when I was–I want to say about three or four, I went on tour with my mom and her band Wicked Wisdom. Wicked Wisdom was lit. This is the music that I grew up around. My mother was superwoman. She was a rock star. She was a warrior and a nurturer all in one."
Watch Jada Pinkett Smith and her band Wicked Wisdom perform "Bleed All Over Me" on The Jay Leno Show above.
Willow then led Jada and Adrienne outside, where Jada's original bandmates Pocket Honore and Taylor Graves waited with their instruments. Willow headed to the mic for a performance of "Bleed All Over Me," during which Jada totally rocked out. It was awesome to watch the two bond over a love of music and we know Jada is thrilled that her baby girl is carrying the torch.
Watch Willow perform "Bleed All Over Me" below.
Photo credit: Lucy Snow