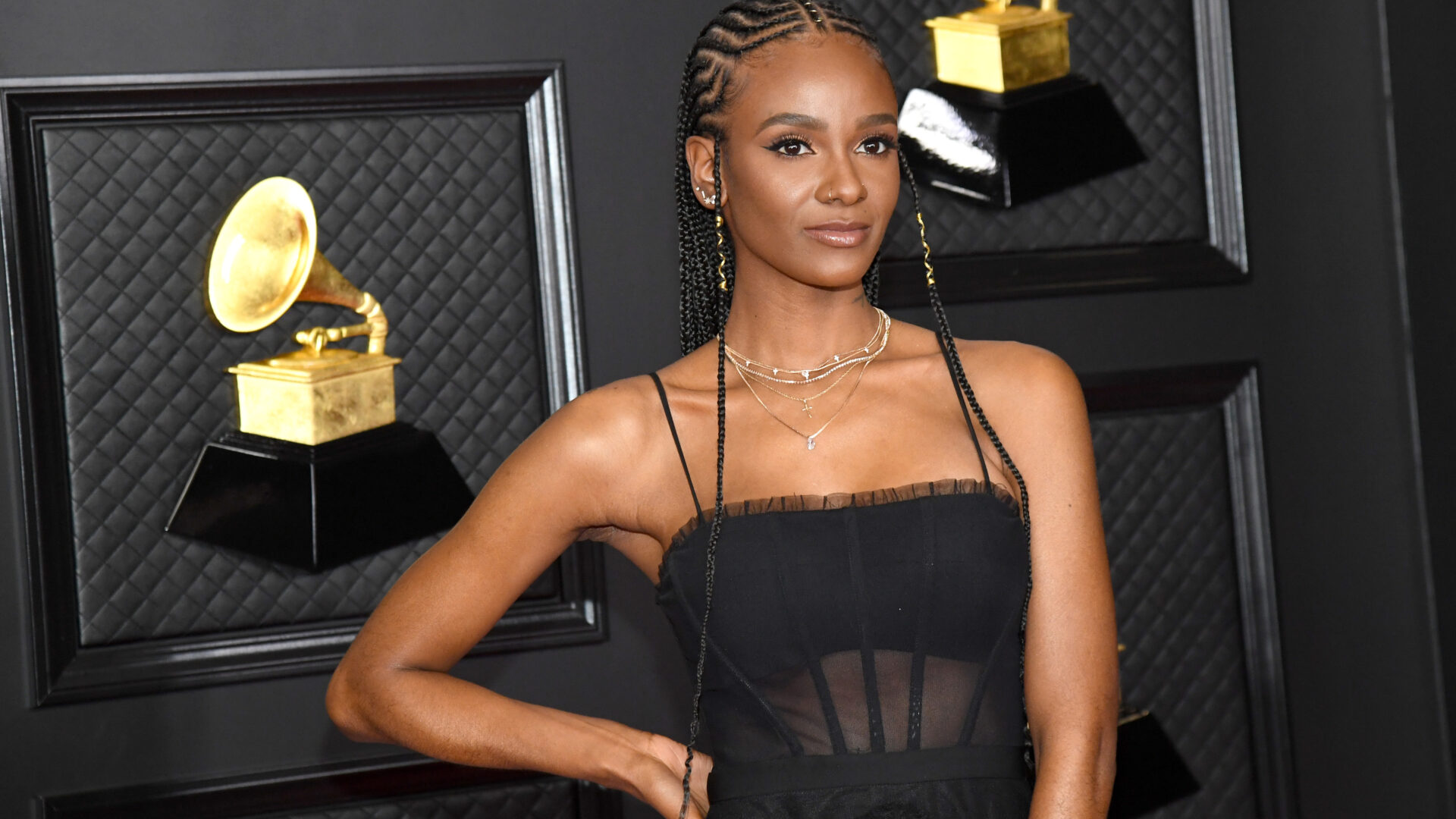 5 Things To Know About Tiara Thomas
The 31-year-old songwriter won last night for "I Can't Breathe" with H.E.R.
Last night, H.E.R.'s "I Can't Breathe" was awarded with Song of the Year at the 63rd Annual Grammy Awards, which was collaboratively written by Dernst Emile II, H.E.R. and Tiara Thomas. But who is the beautiful Black woman standing beside the artist born Gabi Wilson as she holds a golden megaphone of her own in her hands?
"I think the way we were feeling at that time was what everyone was feeling," Thomas told Associated Press in an exclusive red carpet interview with H.E.R. about their award-winning collaboration. "We were just talking about how frustrating and sad it was with all that was going on in the world and we just came up with this concept of 'I Can't Breathe.'"
See below for a list of fun facts about the Indianapolis native to get to know her a little bit better!
She was the singer featured on Wale's 2013 hit single, "Bad"
Before Rihanna hopped on the remix two months later, Thomas was the original voice on Wale's track. Chances are she's the reason why the lyrics, "Is it bad that I never made love?" were always playing in your mind rent free. What most people don't know is that "Bad" was her song originally released on YouTube during a time she had already been working with Wale on his More About Nothing mixtape.
Her then-manager sent Wale the song, who was encouraged to have Wale put a verse out. After putting out the mixtape, she remembered Wale's "Bad" – and her name – trending on Twitter asking who the voice was behind this provocative and sexy hook that meshed well with Wale's bars.
"I remember before the song came out, I know they were trying to replace me on the song," she revealed in an interview about rumors circulating about Kelly Rowland or Cassie stepping in. "I wasn't a 'name' and it wasn't really popular at the time to have a song on the radio and people didn't know who you were.
She co-wrote H.E.R.'s "Slide"
In a podcast interview with BBGI.com, Thomas revealed that she and H.E.R. were in New York when they linked up with a producer by the name of Cardo and fellow singer-songwriter Lonr. "Cardo created the track and we all agreed that we loved the track," Thomas said. "And so me, Lonr and H.E.R. kind of sat in a circle and we're just piecing together the song, literally, lyric by lyric, like somebody comes up with a dope, fly line. It kind of took us a long time, actually."
She's been putting out her own music for years
The "I Need" singer isn't new to this; she's true to this. Her singles include "Ride You Like A Wave," "Tell Me Something," and "One Night" which has amassed over 610k views on YouTube since its release six years ago. She's also a self-taught guitar player, has opened up for Diggy Simmons, Fabolous and J.Cole at the Highline Ballroom in New York City, and released her five-track EP Dear Sallie Mae in 2013.
She's a 2021 Academy Award nominee
As of this morning, "Fight For You" performed by H.E.R. and cowritten by Thomas and H.E.R. was nominated for Best Original Song in Judas and the Black Messiah. The song also received a Golden Globe nomination.
She's a Ball State University alumna
Thomas graduated from Ball State University in June 2012 with a degree in telecommunications. In an interview with YouKnowIGotSoul.com, she reveled that she wanted "to drop out of school a lot of times," but realized it was too late to turn back because she had "already taken out $30,000 worth of student loans by the time I was a sophomore." She had aspirations of getting a job at a radio station or MTV – but she knew she was going to make it to the music industry someway, somehow.
She said in the interview, "I was like, 'If I don't have a record deal by the time I graduate, I'll get a job in telecommunications and I'll be able to meet people and play my music.' It turns out that I signed a deal 8 months after I graduated." Little did she know, she would also have an interview with MTV where she opened up about her sexuality and creative process.