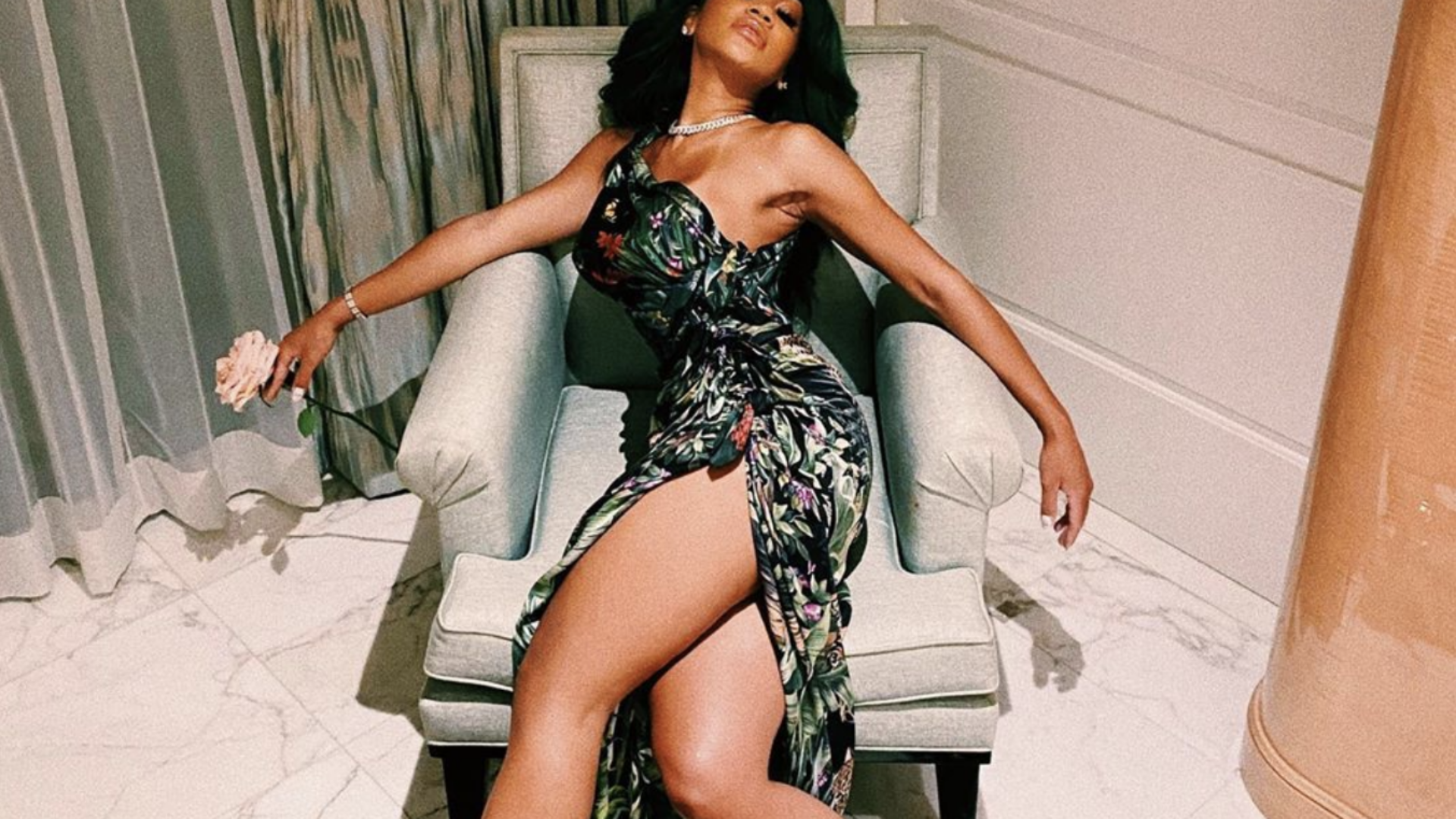 Saweetie Served A Tropical Dolce & Gabbana Look Over The Weekend
We've been saying that "Tap In" rapper Saweetie has the best quarantine style and she just keeps proving it with every outfit. Over the weekend, she posted a few shots of her tropical Dolce & Gabbana outfit and we have to stan.
The floor-length gown is designed with wildlife and natural patterns, which perfectly complemented Saweetie's matching sandals. The dress is an one shoulder look with a thigh-high slit.
In a separate post, the rapper showed the details of the shoes that feature faux leaves, gems, a zebra and a toucan on the thick, gold buckle. "I've been trying to locate these 🔥🔥," wrote entrepreneur Juju on the post.
Saweetie finished off the outfit with studded earrings, a thin bracelet, a glitzy ring and a necklace decked out with diamonds. Icy queen indeed.
She's been keeping busy lately, with an appearance in boyfriend Quavo's latest video for "Need It," her own forthcoming remix with Jack Harlow, Da Baby and a mystery guest for "Tap In," and a partnership with edge control brand Edge Fix.
Are you loving Saweetie's latest look? Tell us about it.
Photo credit: Instagram