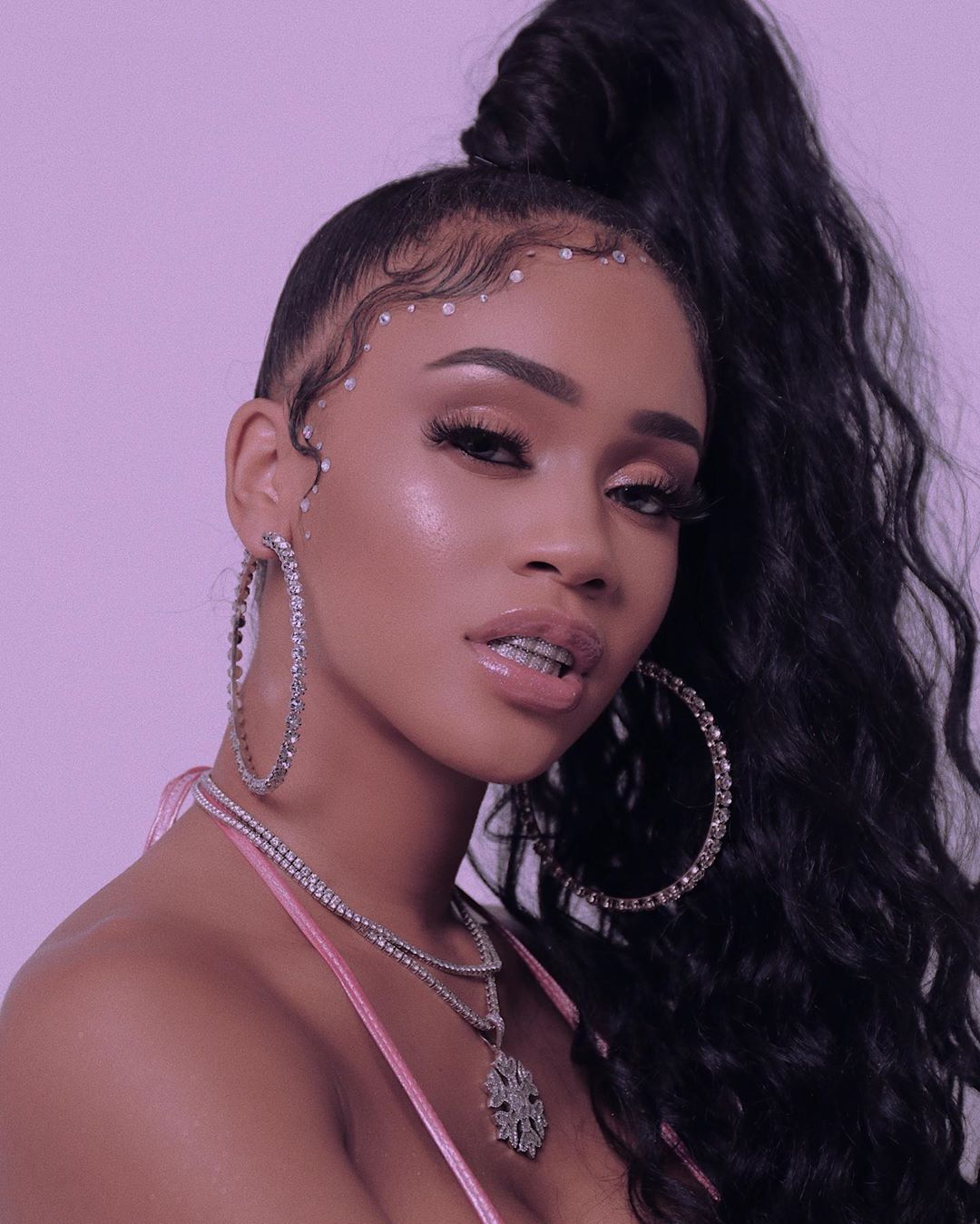 Bejeweled Baby Hairs Are Taking Over The Internet
Black girls are shining, as usual.
Black women bejeweling their hair isn't exactly new. During a throwback performance, singer Dorinda Clark-Cole wore an updo with rhinestones that accented her piling French roll. Also, bedazzled hair pins with cute sayings on them are pretty popular right now, too. But, there's a fresh take on this trend, adding jewels to your baby hair, that's setting the internet on fire.
"Icey" rapper Saweetie was one of the first people we saw rocking glittering edges last year. But glowing is her thing, so it totally makes sense. The most recent sighting was Alicia Keys' gem-studded edges by Nai'vasha Johnson for the 2020 Grammy Awards.
Baby hairs are an art form in themselves. You have to make sure that your edges are too wet to hold their form. Yet, they also have to be slick enough to be sculpted by a comb or small brush. So, baby hairs are already delicate bodies of work that nearly require worship when done well. The fact that Black girls are adding yet another level of detail to the process, is proof that Black Girl Magic is more than a concept — it's a lifestyle.
Check out a few of our favorite bejeweled baby hair looks below.