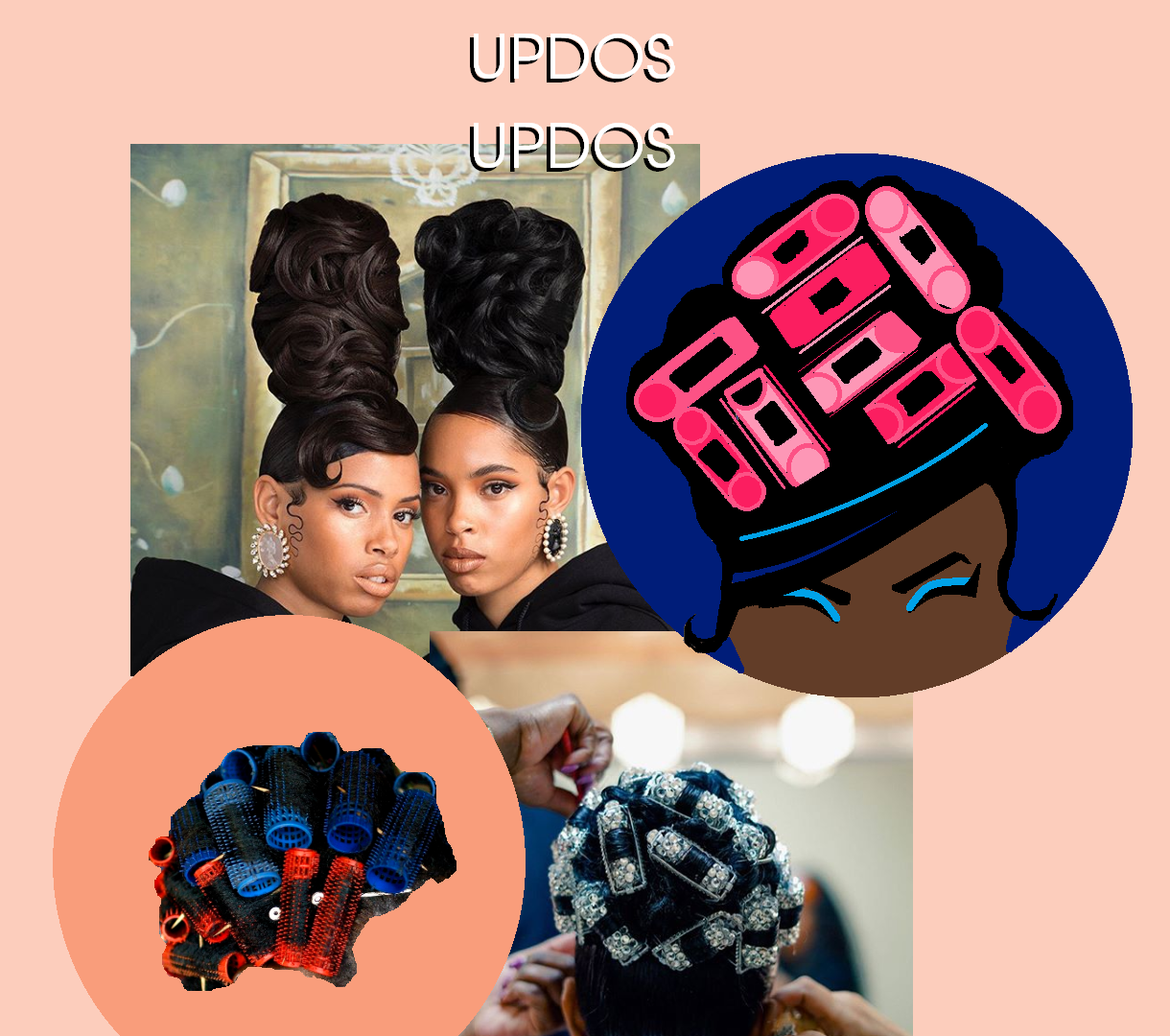 10 Times We Spotted Updos In 2019
Say hello to beehives and sculpted curls with baby hair.
Every other week, my Great Aunt Mae would visit a small hair salon, not too far from her home in Louisiana. She'd usually exit the the parlor with a slicked updo and a jet black, swept bang. Her hair looked like licorice. The styles she chose were reminiscent of the beehives (voluminous, teased updos) that she and her sisters wore in the 1960s.
But it was the early 2000s, and by 2007, my aunt had traded in her tight, heightened curls for a short cut that was easier to maintain. I imagine that she sighed with relief when she realized she no longer had to sleep with her hands under her head. It seemed as if Black women across the country were simultaneously letting go of the kempt hair styles associated with church services, domino games, and proms. Though not everyone followed suit—you certainly could still spot a royal blue french roll or a gelled style with spiraling edges here and there, many retired the updo. Now, years later, updos are experiencing a resurgence; so, we're reflecting on the hairstyles that we grew up eyeing.
Check out our list of 10 times updos popped up in 2019.
1. Rapsody at the 2019 BET Hip Hop Awards
2. Renell Medrano's "PELUCA" exhibit
3. Venus X for No Man's Land
4. The waitress in 'Queen & Slim'
5. Tami Williams, Eniola Abioro, Selena Forrest, and Liniesy Montero for Garage Magazine
6. Yvette Fontalio Dowland and Isla Dowland for Fenty
7. LightSkinKeisha for the "SMD" video
8. Cardi B at the 2019 Diamond Ball
9. Lizzo at the 2019 Met Gala
10. Rico Nasty and Doja Cat's "Tia Tamera" video
Photo credit: Getty Images/Instagram/Brooklyn White