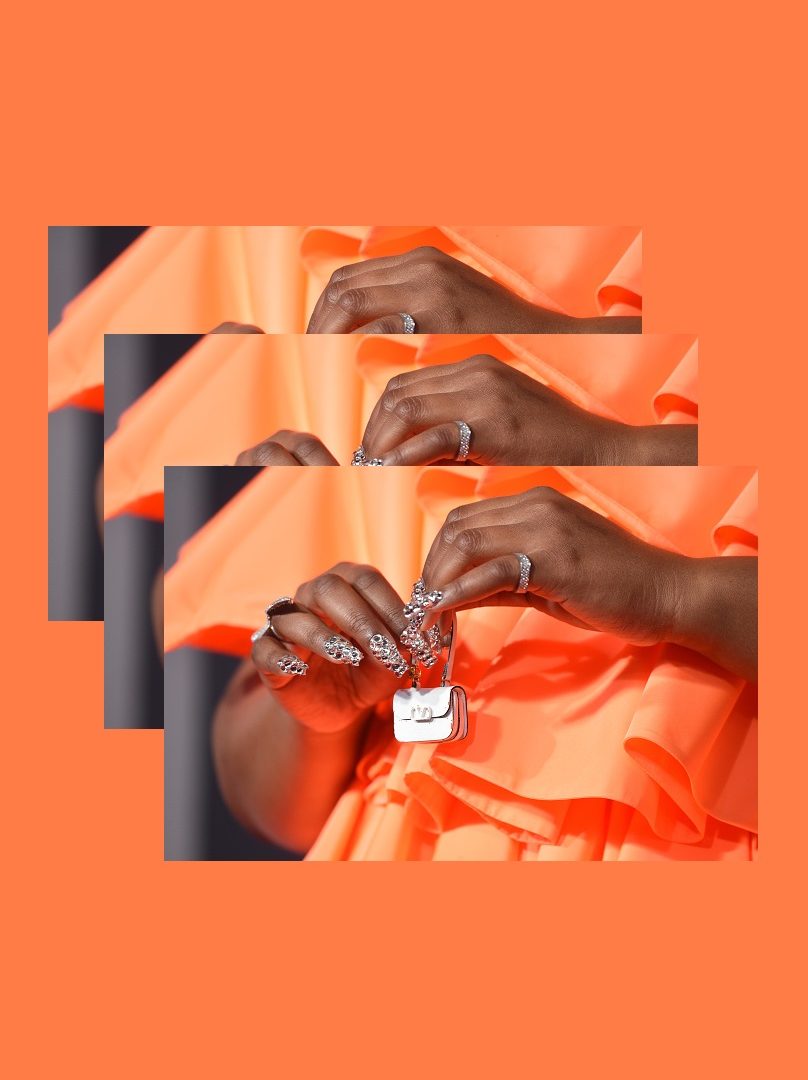 Lizzo's Stylist Spoke To Us About Her Tiny Valentino Bag
"As soon as we got back into her dressing room trailer, the memes already were flooding in," her longtime stylist said.
Last week, Lizzo showed up to the 2019 American Music Awards in style. Her custom, peach Valentino dress, bedazzled nails and flipped hair were all the rage. But fans really started stanning for her miniature Valentino bag that she claims was just "big enough for her [f–ks] to give." We spoke with her stylist, Marko Monroe, about how they came up with the idea to incorporate the bag.
"I've always wanted to get her in big designer brands," Monroe said over the phone. "Valentino had been on my radar since like February and I met one of their PR people overseas when they came to one of [Lizzo's] shows earlier in the summer." Monroe also shared that he and Lizzo have an inside joke about "tiny bags", so when he saw the miniature Valentino VSLING bag, he reached out to the designer, Jeff Wysaski, to purchase it. The teensy purse is just one of three that exist in the world.
Humor also played a role in the team's decision to include the exclusive purse. "I always want to give a little wink. It's a reminder that life isn't that serious," Monroe said. "Red carpets are serious, but they're not like 'oh my God,' you know? I think it matches [Lizzo's] personality and we both don't want to get locked into the idea that we have to play by everyone else's rules." Lizzo is famous for bypassing convention, so her latest eye-catching accessory just makes sense.
Monroe and Lizzo were excited to see Photoshopped pictures and memes of the singer's ensemble. "As soon as we got back into her dressing room trailer, the memes already were flooding in," the stylist said with a laugh."
Be sure to catch Lizzo on Saturday Night Live to see what looks the duo will decide on next.