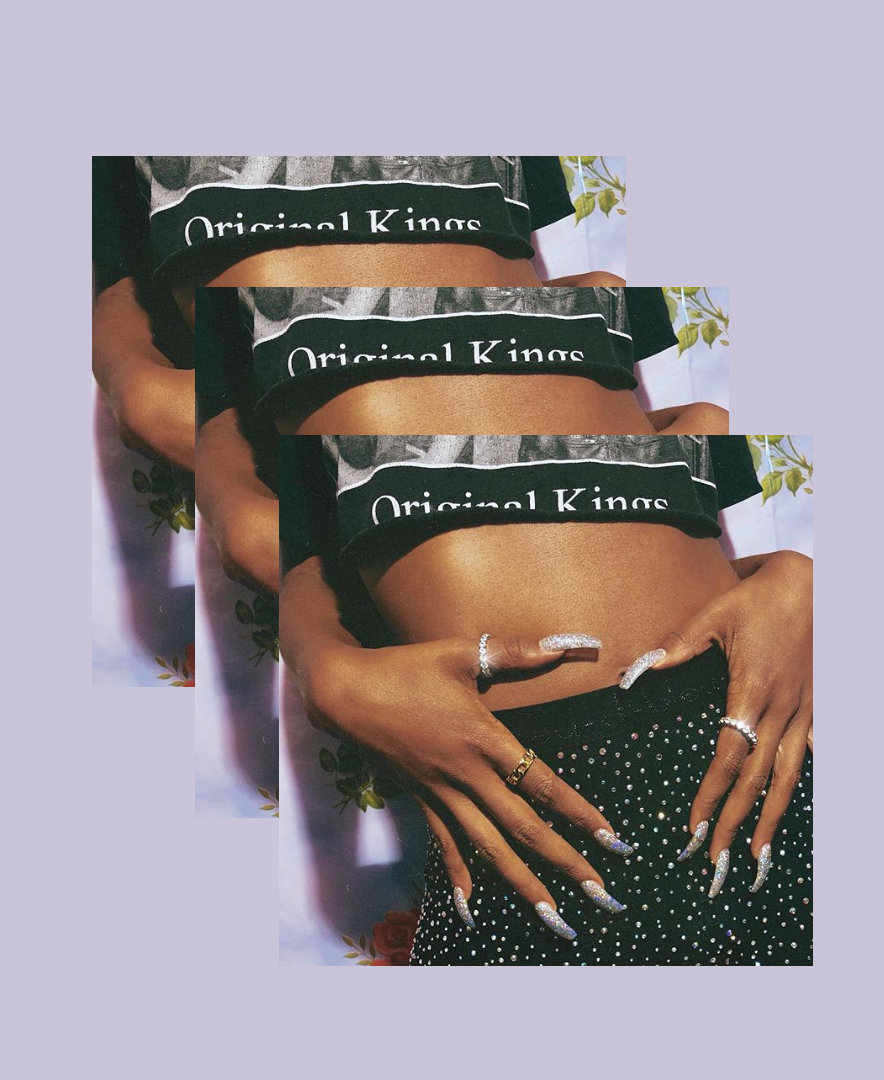 Destiney Bleu's Bedazzled Outfits Are Perfect For Your NYE Look
Bleu makes sure that Black women and women of color can wear her hosiery.
New Year's Eve is around the corner. Have you found your sparkly outfit yet? If not, Destiney Bleu is here for you.
Bleu is the lead designer behind d.bleu.dazzled, a hosiery line that's been worn by Beyoncé, Summer Walker, and Rihanna, among other stars. Bleu began as a dancer, and started out bedazzling costumes for herself and fellow dancers. Her personal experiences led her to focus her brand on nude hose. "I never was able to buy hosiery that matched my skin tone and always had to dye them in coffee," she told Girls United. "I feel like if it's nude, you shouldn't double take on it. Everyone should have access to [nude tones] that match them."
In addition to hosiery, d.bleu.dazzled also shares their take on athletic wear, bikinis, and lingerie. For Thanksgiving, Bleu rolled out the Midnight Snack pack, complete with embellished sweats and a jet black, velvet thong. But if you're feeling like slipping into a piece that's a bit more risque for the new year, there's something for you, too.
D.bleu.dazzled's black "SuperNova" catsuit, as well as their "Zodiac" lace suit and "Toxic" nude suit would make your New Year's Eve look shine like no other.
"I want women to feel amazing," Bleu said, regarding her company's mission. "I want people to put on my stuff and feel like they're Beyoncé."
Be sure to tag GU and Destiney in your flashy end-of-the-yeat fits.