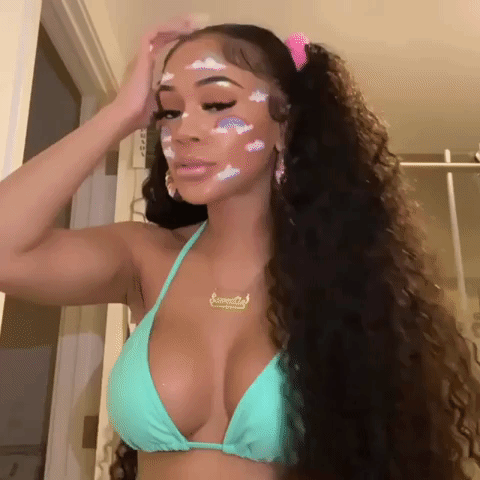 Saweetie Has The Flyest Quarantine Style
Even though we're inside, Saweetie is still keeping it cute.
Saweetie is serving looks no matter what. The 26-year-old rapper, who recently went multi-platinum for her summer 2019 smash, "My Type," has been keeping her fans up to date on her posh outfits, flawless hairstyles, and beat face. "[Q]uarantine QT,] she wrote on one Instagram post she made on March 22.
Saweetie's sense of style is heavily influenced by 90s and 2000s Black girl fashion, which is why you've likely seen her wearing big knockerballs, brightly colored, heart-shaped shades, and lots of baby pink outfits.
During a 2018 profile with Teen Vogue, Saweetie spoke on how important personal style was to her when she was younger, which shined a light on the role fashion plays in her life now. "Growing up, especially in the Bay Area, style is everything and it's what makes every person unique," she said. "I grew up dyeing my hair with Kool Aid. I used to switch my hair up every day just to make myself look and feel good. It's such a good feeling." Though Saweetie's no longer dyeing her tresses with Kool Aid, it's evident that creative expression through fashion still matters greatly to her.
Aside from sharing her poppin' fits on the 'Gram, Saweetie has also been busy with a variety of releases since quarantine began. On March 20, she unveiled a collaboration with cosmetics line Morphe, which included a 24-color eye shadow palette, a lip gloss trio, a 6-piece brush set, and a setting spray. She's also been teasing what she refers to as "Pretty Bitch Music," and if it's anything like her popular cuts, it's sure to be a banger.
Check out Saweetie's quarantine looks below.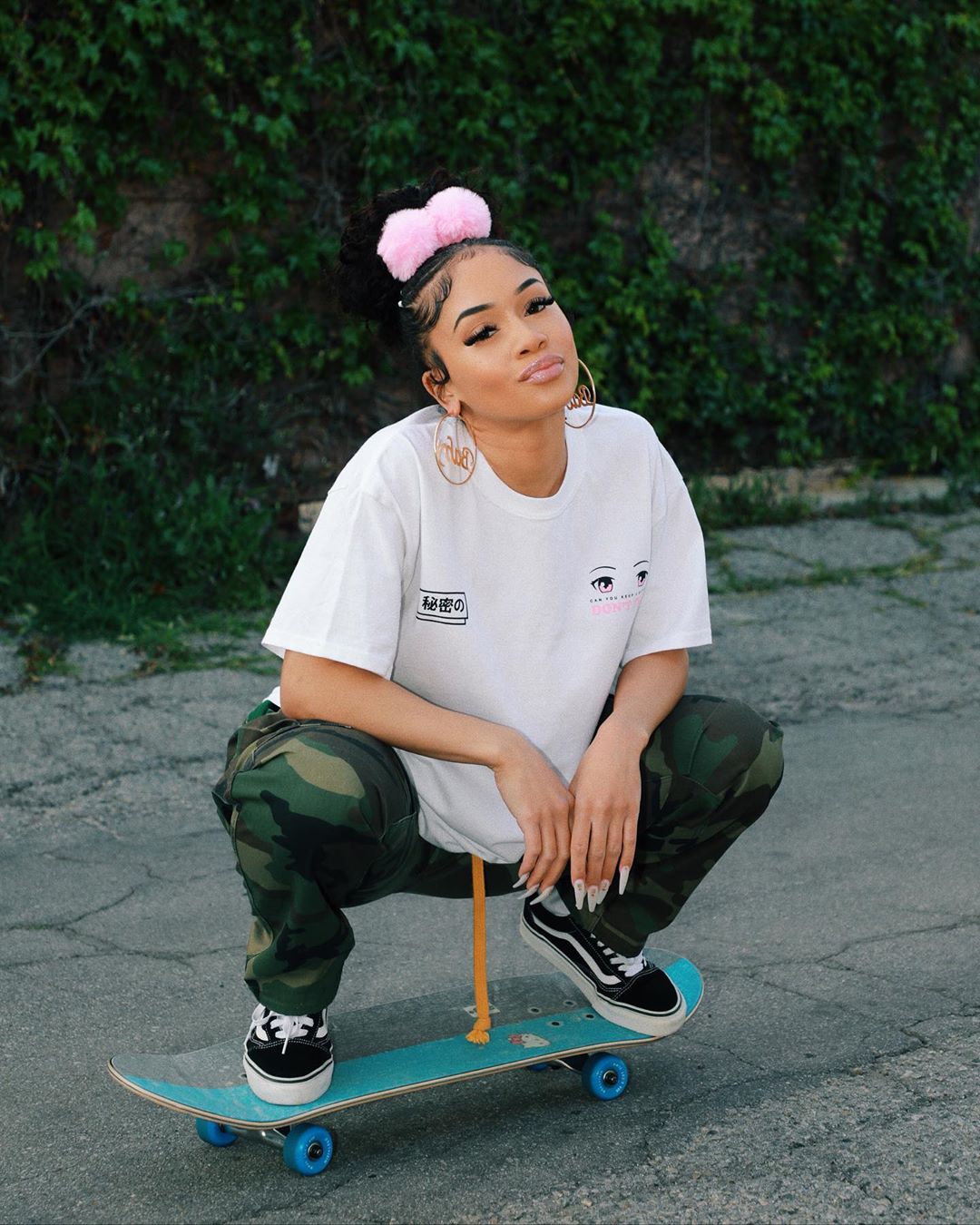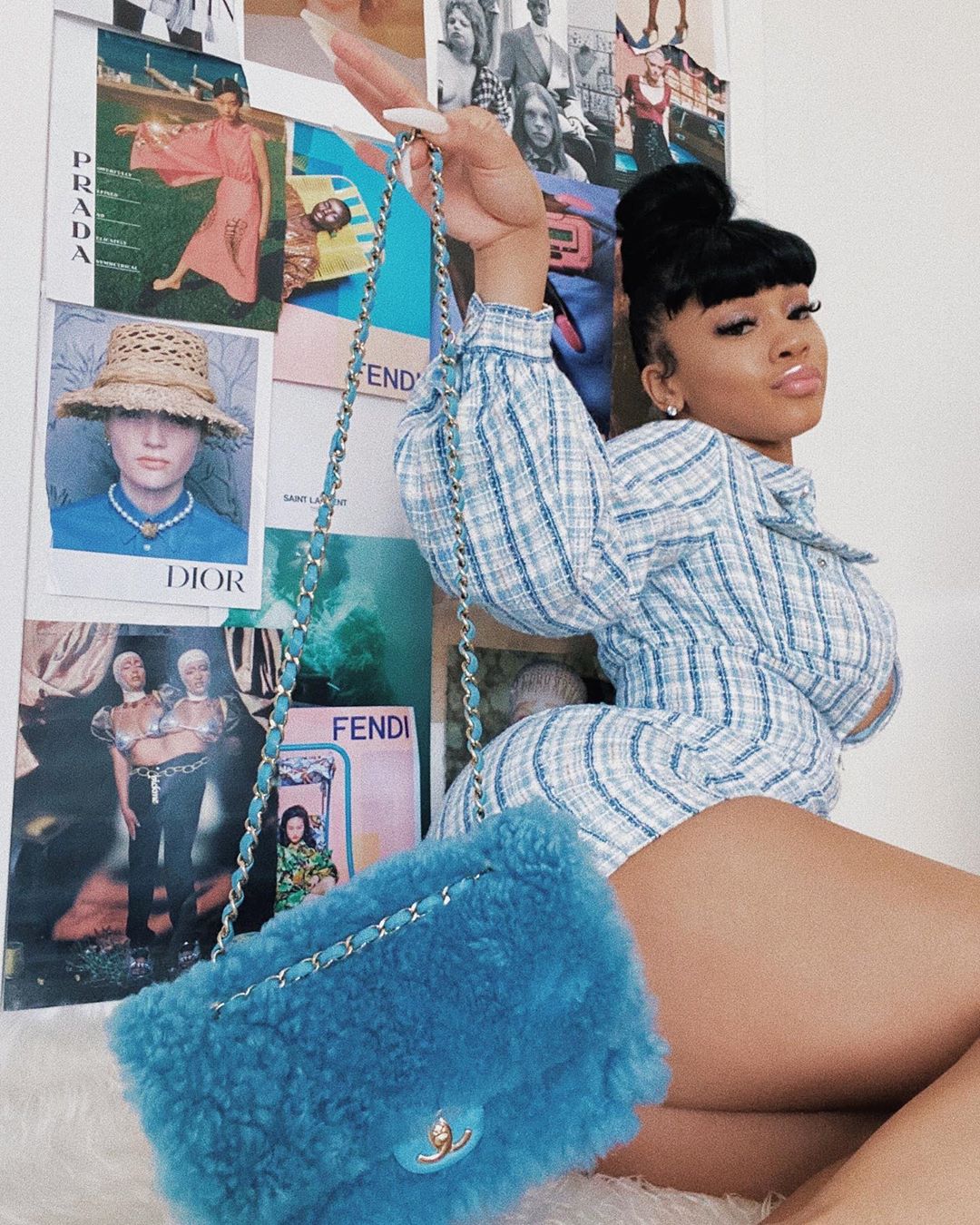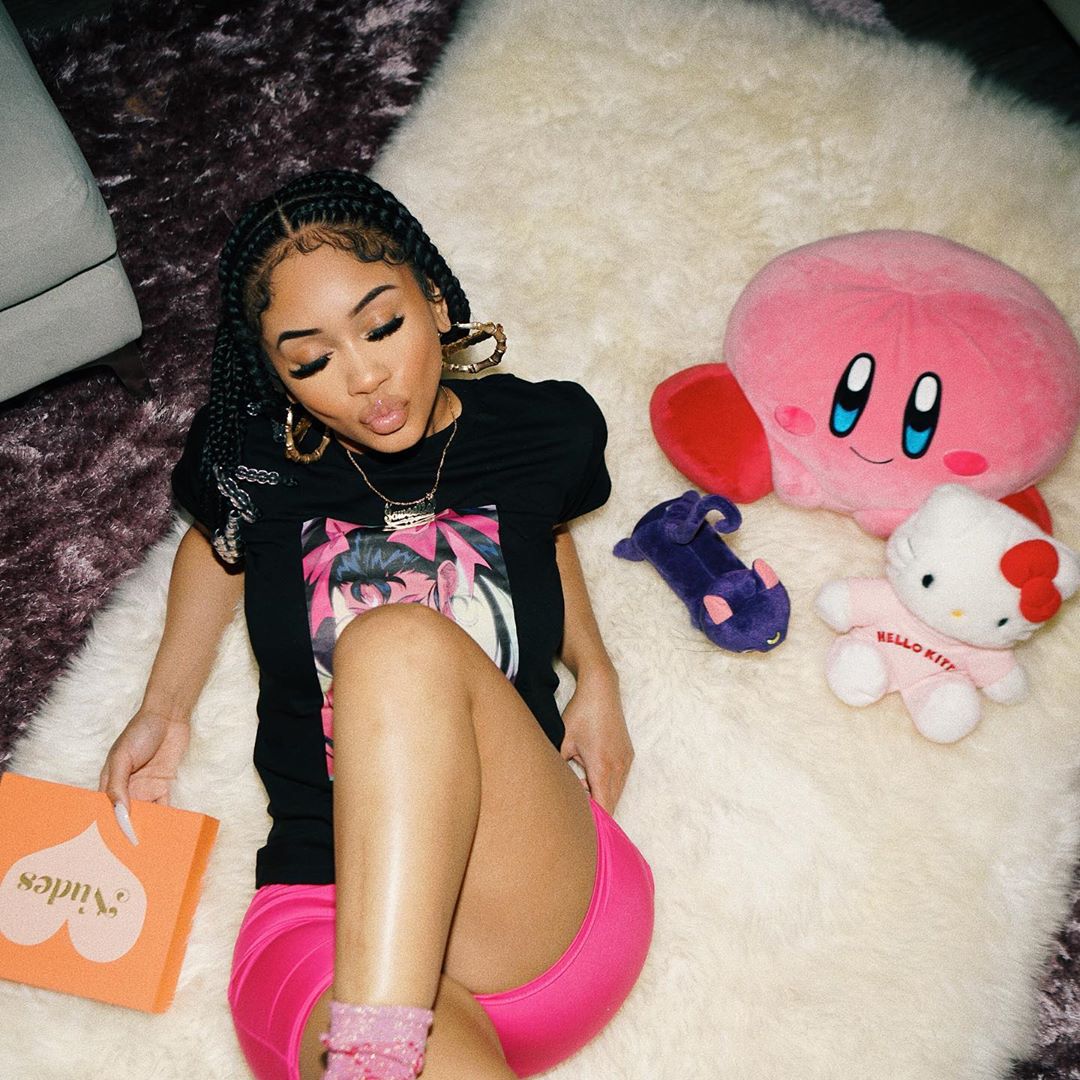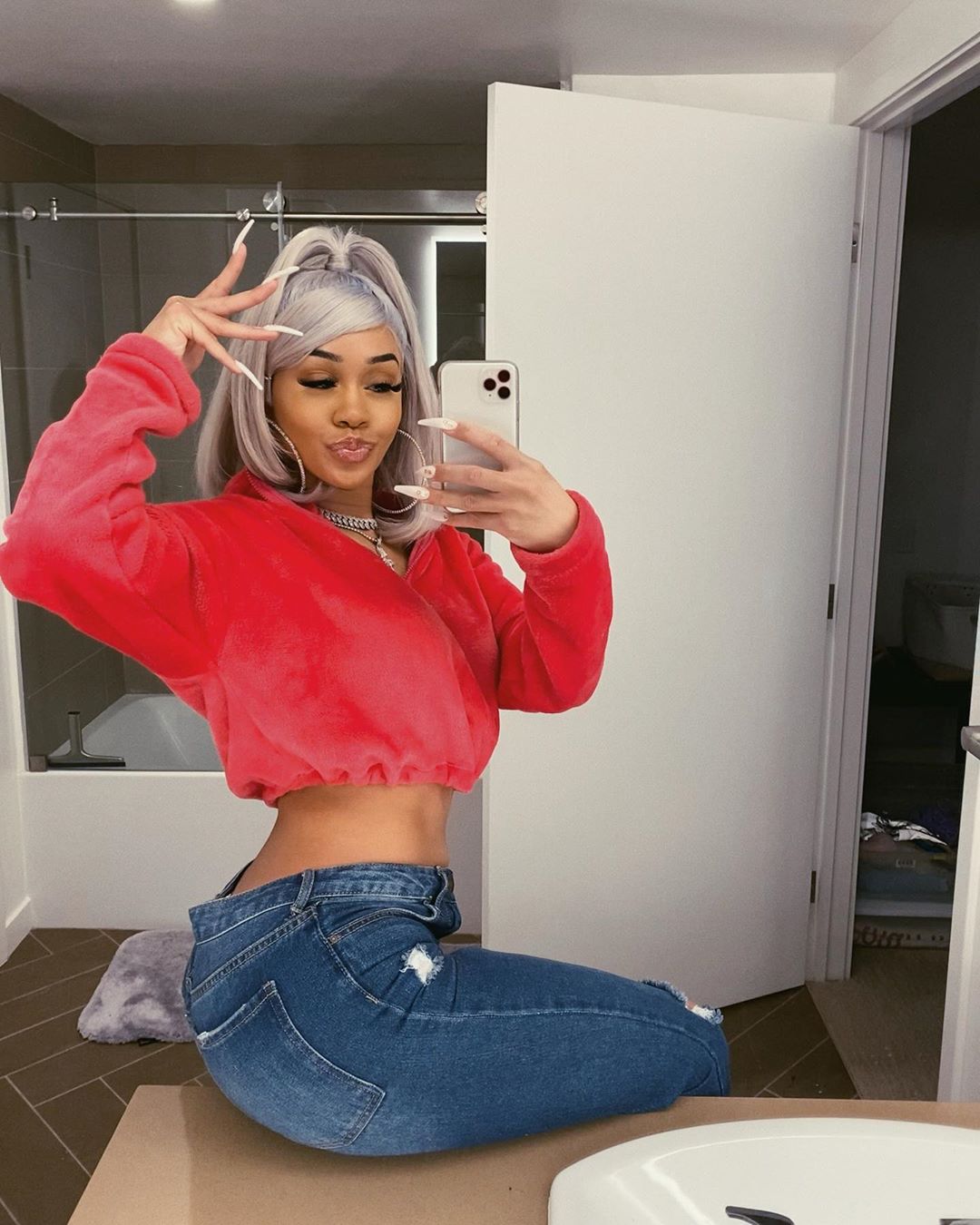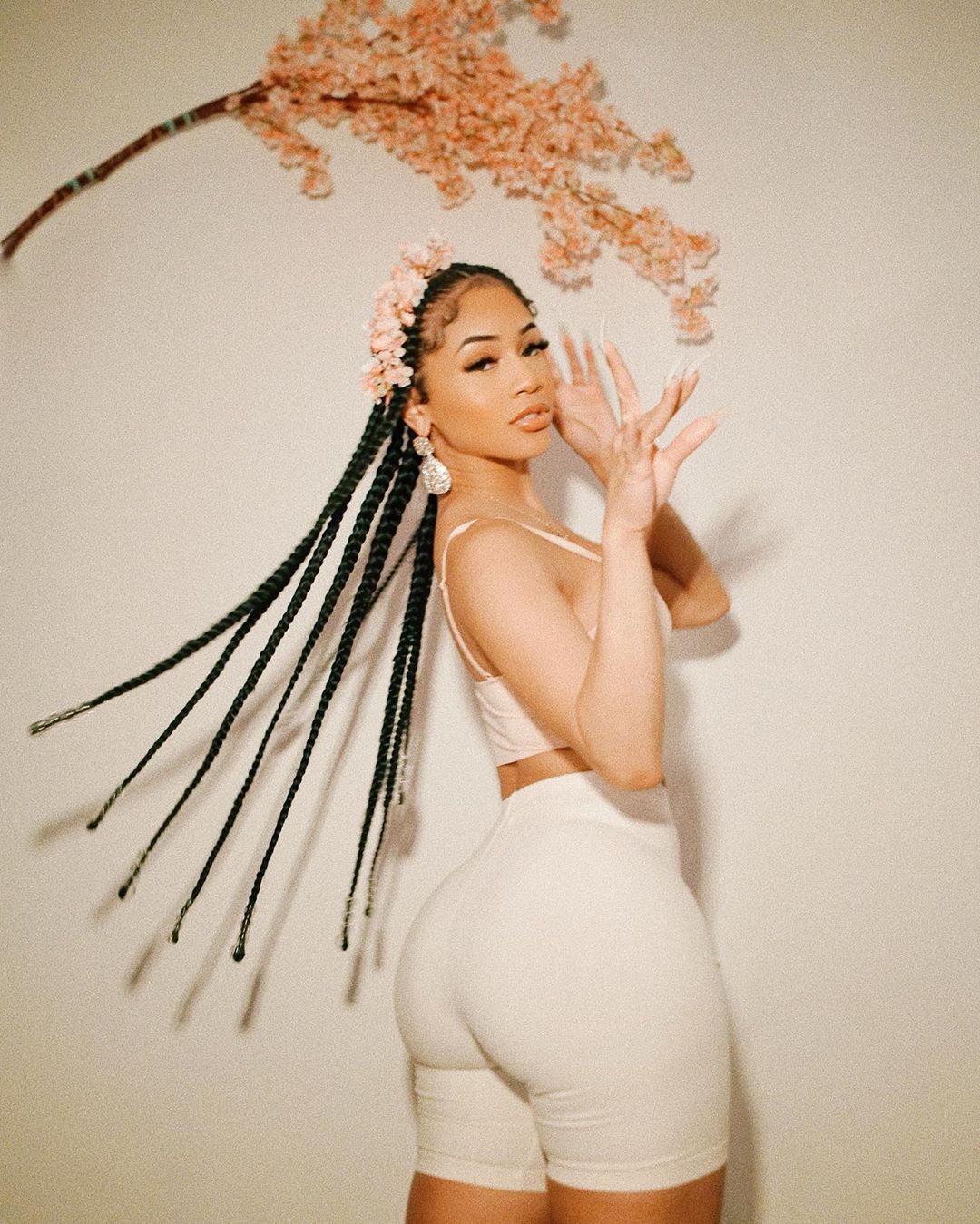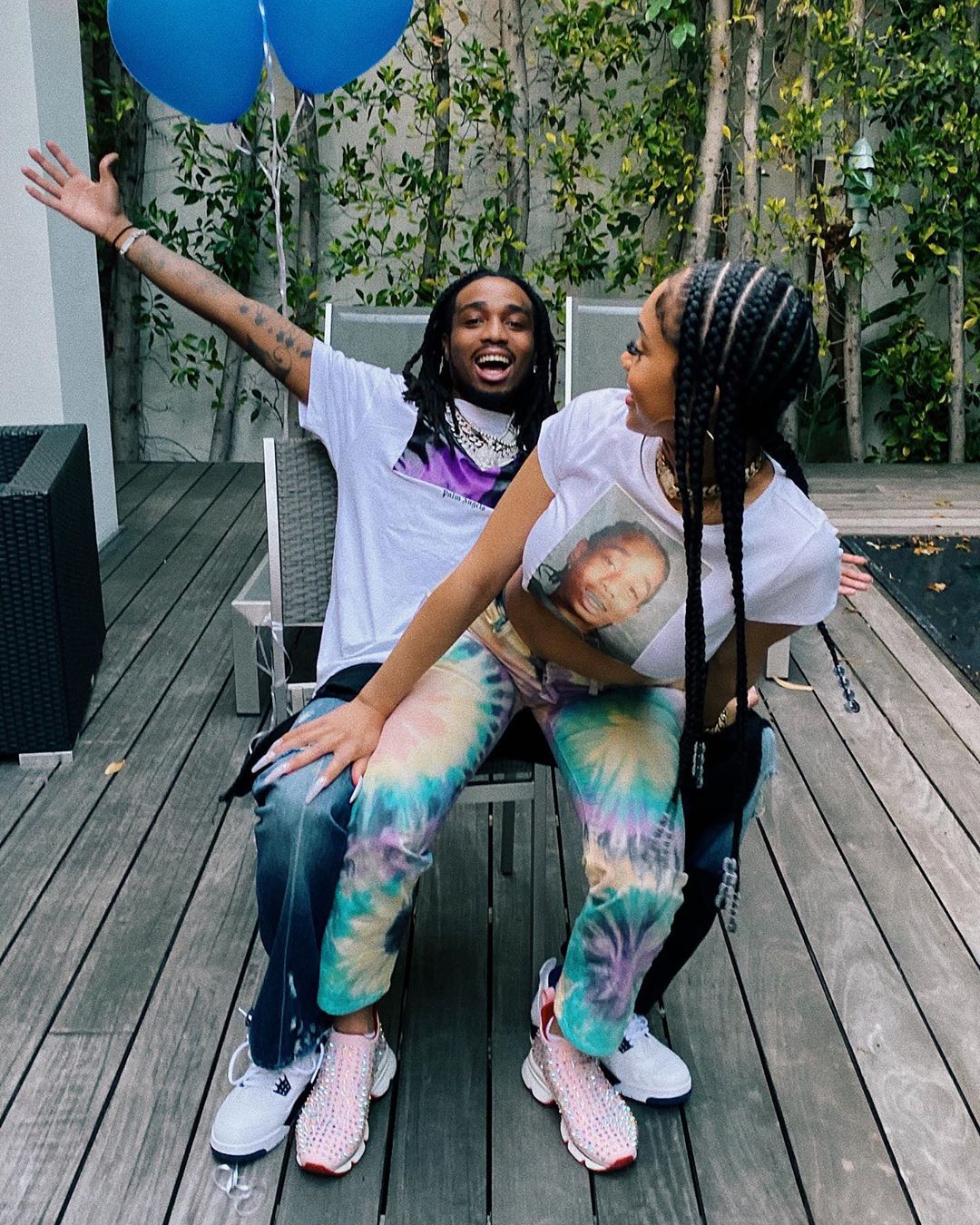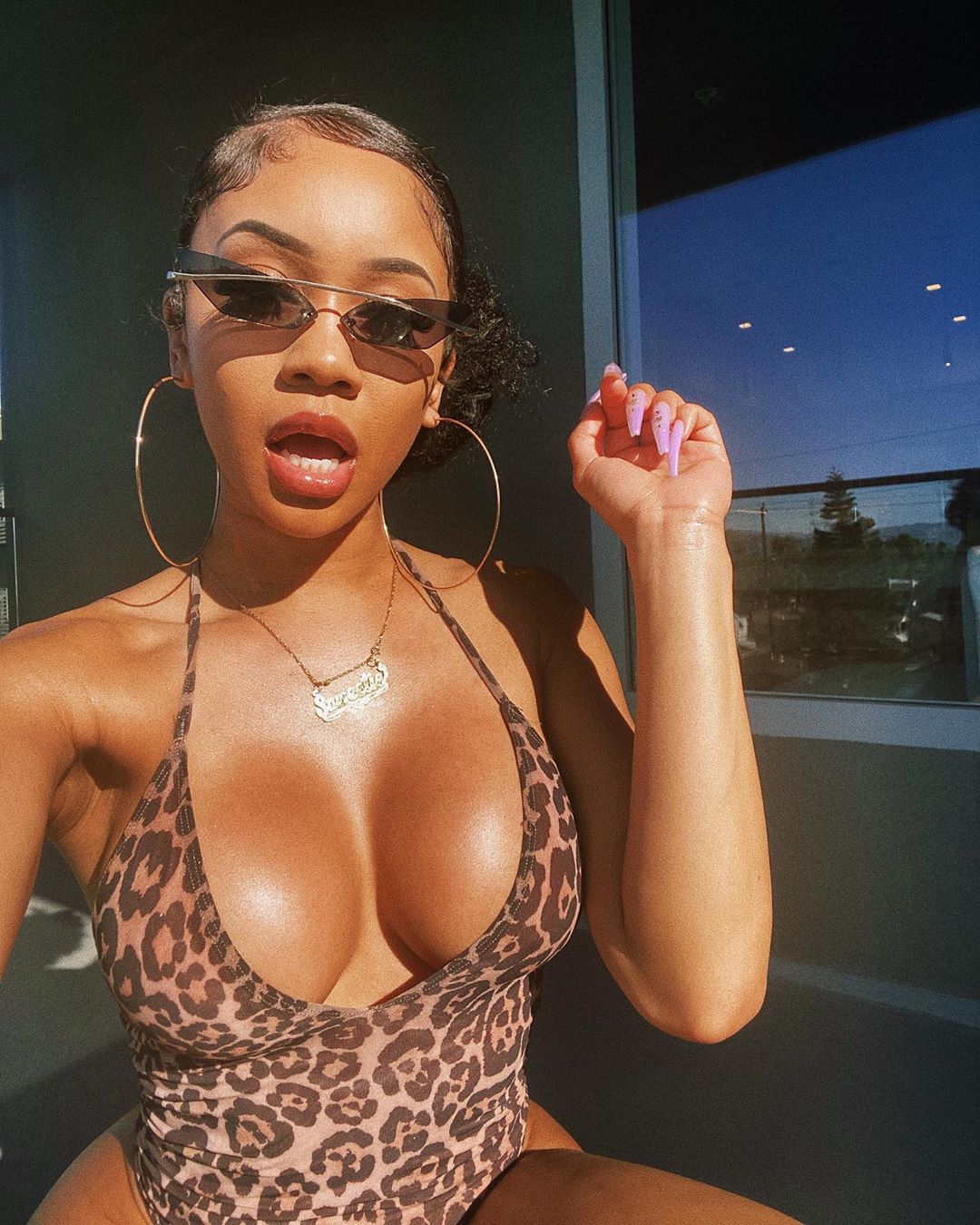 Photo credit: Instagram