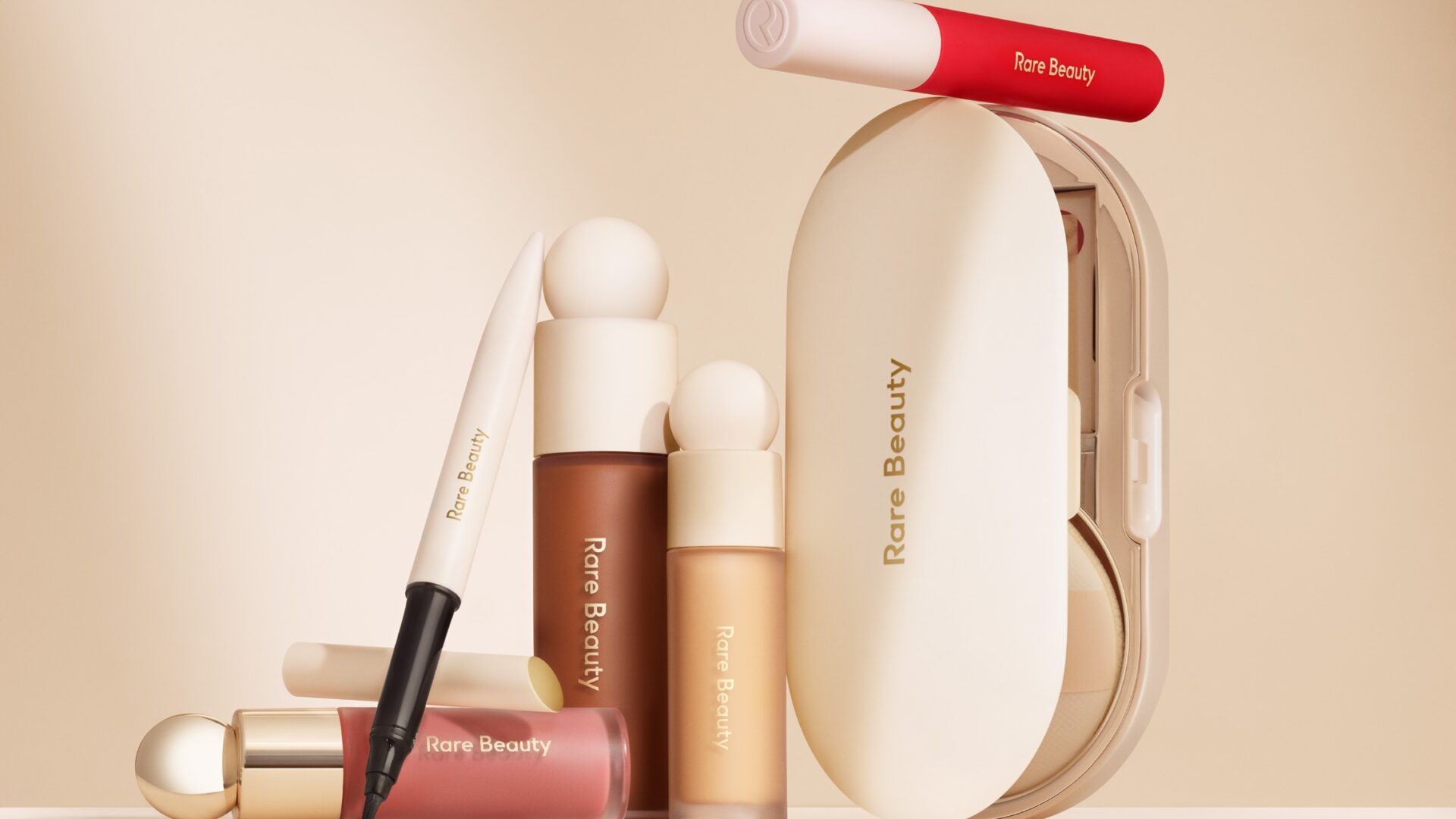 Rare Beauty And Mental Health First Aid Partner For 'Your Words Matter' Campaign
The beauty brand's social impact initiative launched the campaign during Mental Health Awareness Month
Words hold weight, no matter what you say, how you say it, or who you say it to. Whether you're paying someone a compliment or accidentally feeding into a stigma, you never know how your words will turn someone's day around for the better or worse. Thankfully, for Mental Health Awareness Month, these two impactful organizations are using their platforms to not only demonstrate the power of what you say, but using vocabulary as a teaching moment to equip those who may not know what to say with the right language.
At the top of Mental Health Awareness Month (May), Selena Gomez's Rare Beauty and Mental Health First Aid launched a partnership titled 'Your Words Matter,' an initiative that aims to "educate on the power of your words when talking about mental health," according to an official statement. In an effort to raise awareness around the seemingly harmless jokes that people make about mental illness (i.e. psycho, crazy, etc.), the campaign is spreading education around the words we use when discussing mental health.
"I'm proud to kick off Your Words Matter, our Rare Impact by Rare Beauty x Mental Health First Aid educational campaign on how to talk about mental health," Gomez announced on her Instagram page. "Even in my own TikTok video…I now realize that my words matter and can have a powerful impact. Just like all of you, I'm learning every day. We may slip up, and that's okay, what's important is that we try to do better and give ourselves compassion."
The 'Your Words Matter' campaign is led by the raved-about beauty brand's social impact initiative Rare Impact, which zeroes in on addressing mental health and self-acceptance. "By celebrating our uniqueness and making people feel more connected, Rare Beauty's goal is to reduce the stigma associated with mental health and help give people access to the resources they need to support their mental health," Elyse Cohen, VP of Social Impact & Inclusion at Rare Beauty, told Girls United.
"We were inspired to create this campaign with Mental Health First Aid to help people understand the small changes we can make as a society to help destigmatize mental health. When we recognize that our word choice matters, we can make a positive impact [on] those around us."
On May 4, as part of their 'Your Words Matter' campaign, Rare Beauty enlisted some of the top influential voices in mental health and education for its first Rare Impact Virtual Mental Health Event. Speakers included Allure Editor-in-Chief Jessica Cruel, content creator and mental health advocate Whitney Simmons, and a few Rare Beauty Mental Health Council members. With over 700 community members tuning in to learn more about the partnership and campaign, it's not lost on Cohen about the importance of effectively communicating about mental health, especially when it comes to younger generations.
"The words we use can unintentionally increase the stigma associated with mental health, which can prevent people from seeking the help they need. It's also important to know that a person isn't defined by their mental health condition so when we misuse clinical terms, we run the risk of making light of larger concerns or defining something incorrectly," Cohen told GU. "If we can put this into practice now, in our younger generations, we can create a culture that is mindful and sensitive to mental health topics and creates a world where mental health is treated just like any other physical condition."
Beyond communicating to younger generations, Rare Beauty is taking a stand by holding government officials and elects accountable. Recently, Gomez hosted the White House's first-ever Mental Health Youth Action Forum, which brought together officials, mental health experts, and non-profit organizations "to drive culture from awareness to action on mental health." The Forum, which was in partnership with Rare Impact Fund, MTV, and the Biden-Harris Administration, "came from a long-standing and mutual commitment to young people and mental health and education that we all shared as partners," according to Cohen. For Cohen, wanting and advocating for change is one thing, but it's another thing when you put action behind it and hold the mirror up to the faces you're trying to make change their ways. 
"Creating change in mental health and education requires support and action from all sides – businesses, nonprofits, philanthropy, individuals and communities, and government officials. Everyone has a role to play. The Rare Impact Fund brings a holistic approach to our grantmaking and we believe mental health awareness must include government officials who can help us enact real change," Cohen continued as she praised the efforts of the organization.
From celebrities like Megan Thee Stallion opening up about seeking therapy to SZA coming forward about her "debilitating anxiety," we are in an age where public figures, celebrities, and influencers are using their platforms to have unfiltered conversations about their own mental wellness journeys. Cohen praised Gomez for opening up about her own mental health journey despite growing up "without the mental health tools, education, and knowledge that she has today," as most people from communities of color do. Gomez, SZA, Megan Thee Stallion, Chloë Bailey, and more, are just a few examples of leaders in the entertainment industry who are destroying harmful stigmas about mental health, therapy, and seeking help.
"[Selena] has been open about her own mental health journey in hopes that it encourages people to feel less alone and embrace self-acceptance. Through her advocacy, her story, and what she is creating through Rare Beauty and the Rare Impact Fund, we are able to see the humanity in what we can sometimes view as 'perfect' celebrities," Cohen added. "Her leadership and example are needed in these spaces because it reminds us we all have a unique mental health story and we all are capable of using our voices to make a difference."
Photo Credit: Rare Beauty