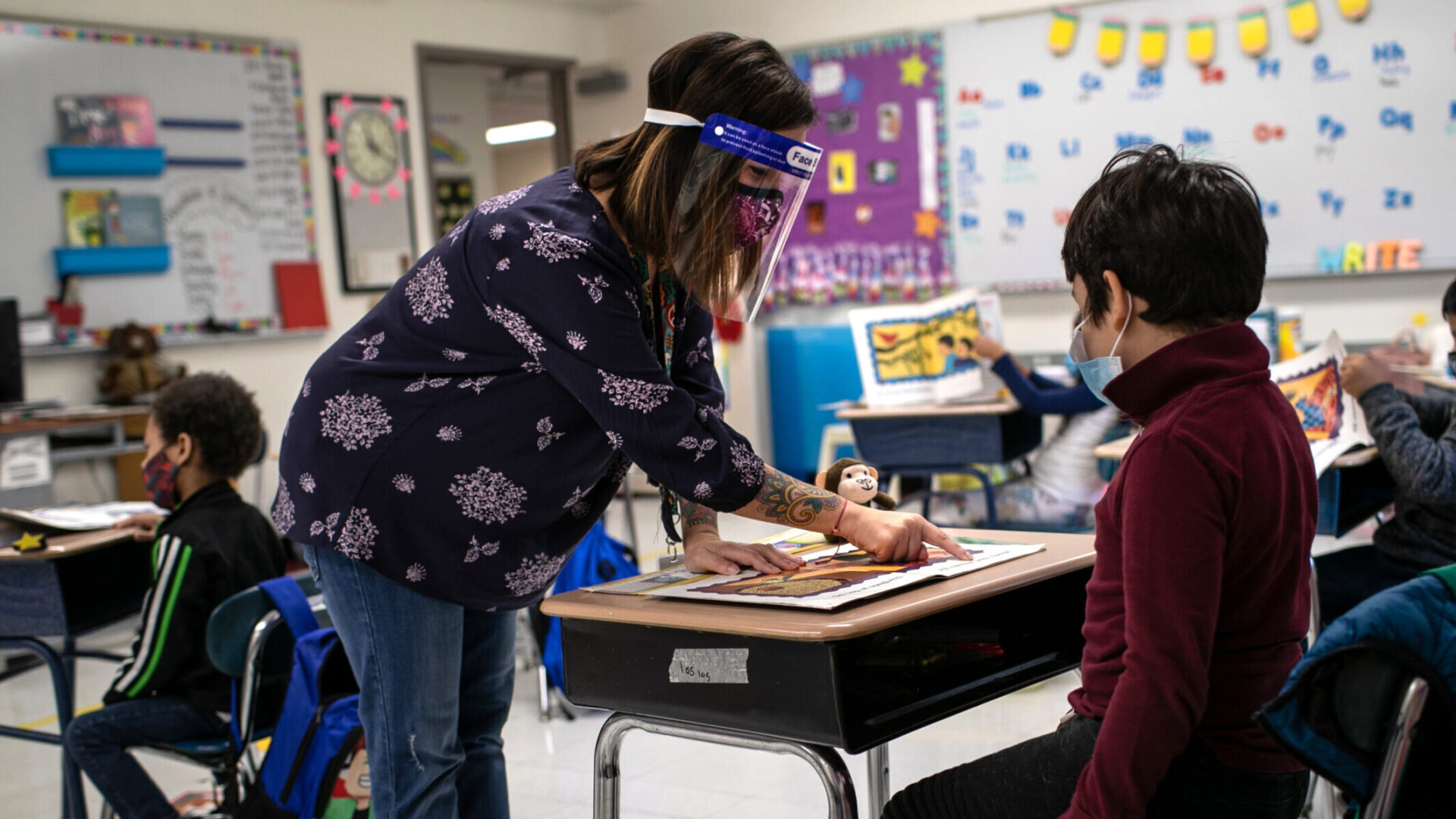 How To Support Your Local Teachers In Times Of Grief And Fear
Amidst the news of the school shooting in Uvalde, TX, teachers are struggling to cope.
When the tragic news of the shooting in Uvalde, Texas at Robb Elementary School struck, the world fell silent. 19 students lost their lives, parents are fearful of the safety of their children, and news reporters are triggered by the constantly tiresome news cycle of tragedy after tragedy. Amongst these impacted individuals are teachers. From pre-kindergarten to college professors, the job of a teacher is never done as they become the leader and trusted adult of their students once they enter their hallways.
These days, grading papers and handing out detention slips are the least of a teacher's worries as they grapple with the harsh reality that their students aren't feeling safe inside nor outside of the classroom. But while teachers are protecting their students and parents are doing the same for their children, who is checking in on the mental wellbeing of these classroom heroes?
While some may have suggestions for ways to cope and deal during this time of grief, fear, and loss, the fact of the matter is that there is no rule book or guide when tragedy strikes. "Coping mechanisms are deeply personal, but taking the time to offer yourself what you need right now is important. It may be silence or alone time in order to cry. Perhaps it's calling a friend or watching a familiar movie. There is no right or wrong way to cope in this moment," said Julia Jarrold, LCSW, Therapist and Clinical Content Manager at Real, to Girls United. Jarrold further encouraged the community to "name how they're feeling" while giving them the grace to do so through either group spaces or individual check-ins.
When it comes to mental health resources that may be available for teachers during this time, Jarrold told GU that those resources don't necessarily have to look like therapy, medication, or other methods that may require insurance or accessibility to mental health care. "Mental health resources are entirely dependent on what each of us believes to be a resource for our mental health," Jarrold said explaining that while everyone wants to seek a therapist, some may just want to take a leisurely stroll. "The best thing we can do for our teachers is to ask them what support they're in need of and if they don't have language or insight into what that might be, to give them options that we can actually provide and follow through on."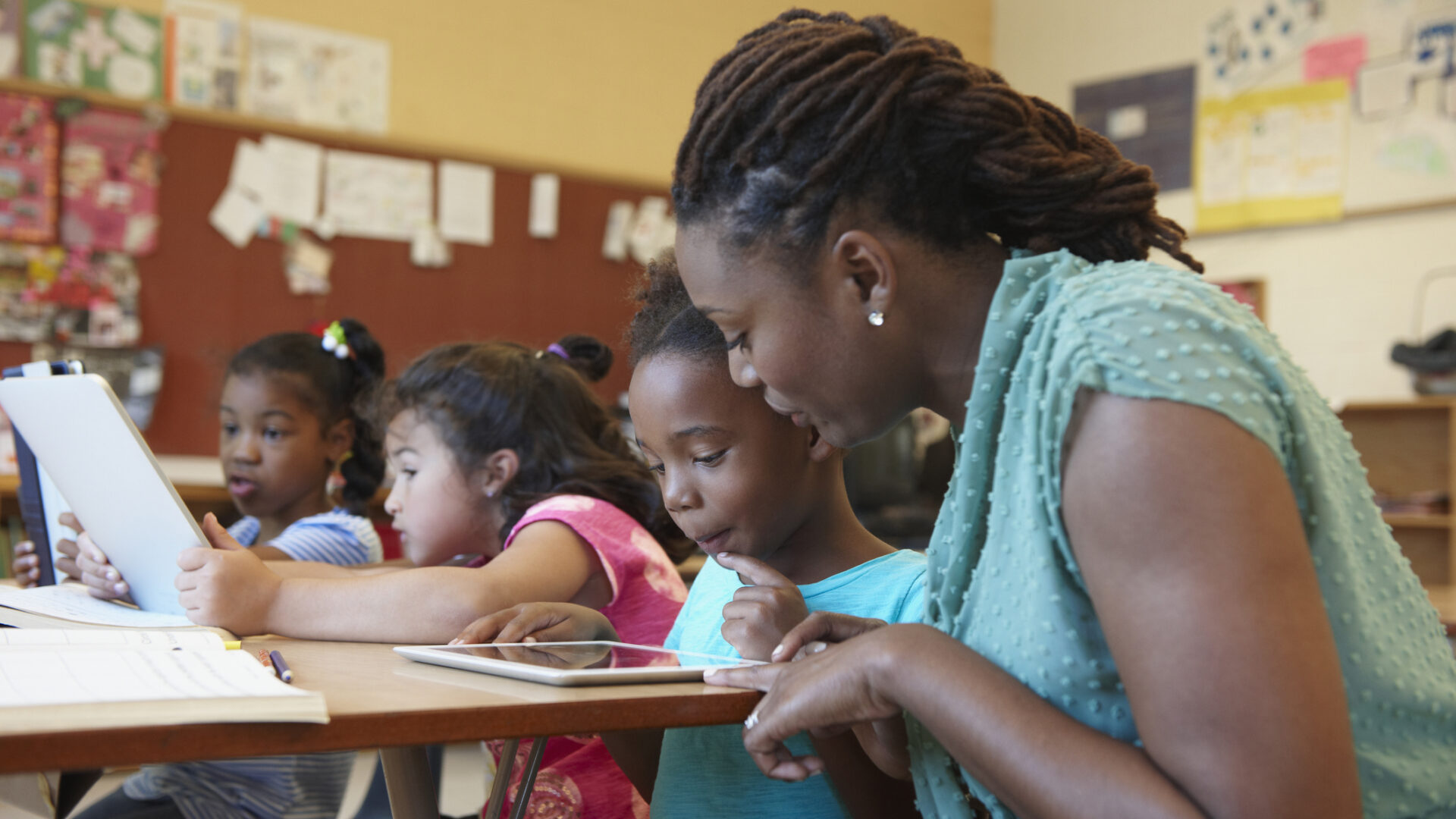 For Tiyanna Washington, LMSW, a few of her favorite mental health resources are right in the palm of her hand including meditation apps such as Calm and Headspace, emotional support podcasts for teachers such as "Teachers' Aid" and "The Teacher Self-Care," and virtual support groups. Washington regularly offers these resources to peers, colleagues, and friends in an effort to provide grounding exercises that can help them both reconnect with the present moment while disassociating from negative or challenging emotions. As the founder and CEO of Tspeaksnyc, LLC – an organization that prioritizes providing mental health and wellness programming for teen girls and women – Washington acknowledges the lasting impacts of grief on both children and adults.
"Educators affected by traumatic events and mass violence can experience a wide array of psychological, behavioral, physical, and emotional reactions as they process their own feelings while holding space for their students and families. Often what follows is compassion fatigue – the emotional, mental, and physical exhaustion that comes from caring for traumatized individuals," Washington explained to Girls United about how trauma impacts a teacher's duties and responsibilities. "Experiencing compassion fatigue, oftentimes also leads to workplace burnout resulting in teachers becoming emotionally unavailable for their students, losing their creative spark, having difficulty 'turning off' or sleeping, feeling numb or hopeless, and having fewer warm and responsive interactions with their students."
Girls United had the opportunity to check in with a few teachers, educators, and faculty members across the country about how they believe their communities can emotionally and mentally support teachers amidst and beyond the tragic school shooting. See below for what they had to say.
Celebrating Effective Educators
"Educators for the most part need encouragement. Many educators only measure their effectiveness by testing data; and many stakeholders forgot the other rudiment of effective educators. Educators should be celebrated for standing up to bullies, providing aesthetically pleasing classrooms, making sure hallways are safe; chaperon enrichment field trips. All in all, educators keep America's future safe." – Jeremy James, Social Studies Educator at Capitol High School in Baton Rouge, LA.
Give Them Grace
"Since the pandemic, the stresses of being an educator have only heightened. Teacher shortages, illness, grief, and fear are all daily battles educators must overcome to be the best version of themselves for their students. We aren't given [the] grace to slow down and breathe or care for ourselves. Rarely we are given the grace we need. From our community, we need recognition. Teachers put their lives on the line daily to show up for children that we did not birth – and we love them as if they were our own."
"Change the rhetoric around teaching being an easy career or a career for those that can't. Teachers are experts with graduate degrees and relationship-building [and]client management skills that allow us to excel in the classroom. Teachers put in [six plus] years of higher education just to be underpaid and underrecognized. Rally for your teachers, advocate for your teachers, and when we experience tragedies like those that occurred in Buffalo, New York and Uvalde, Texas, ask teachers for their insight." – Daena Reynolds, Founding 12th Grade High School teacher in South Bronx, NY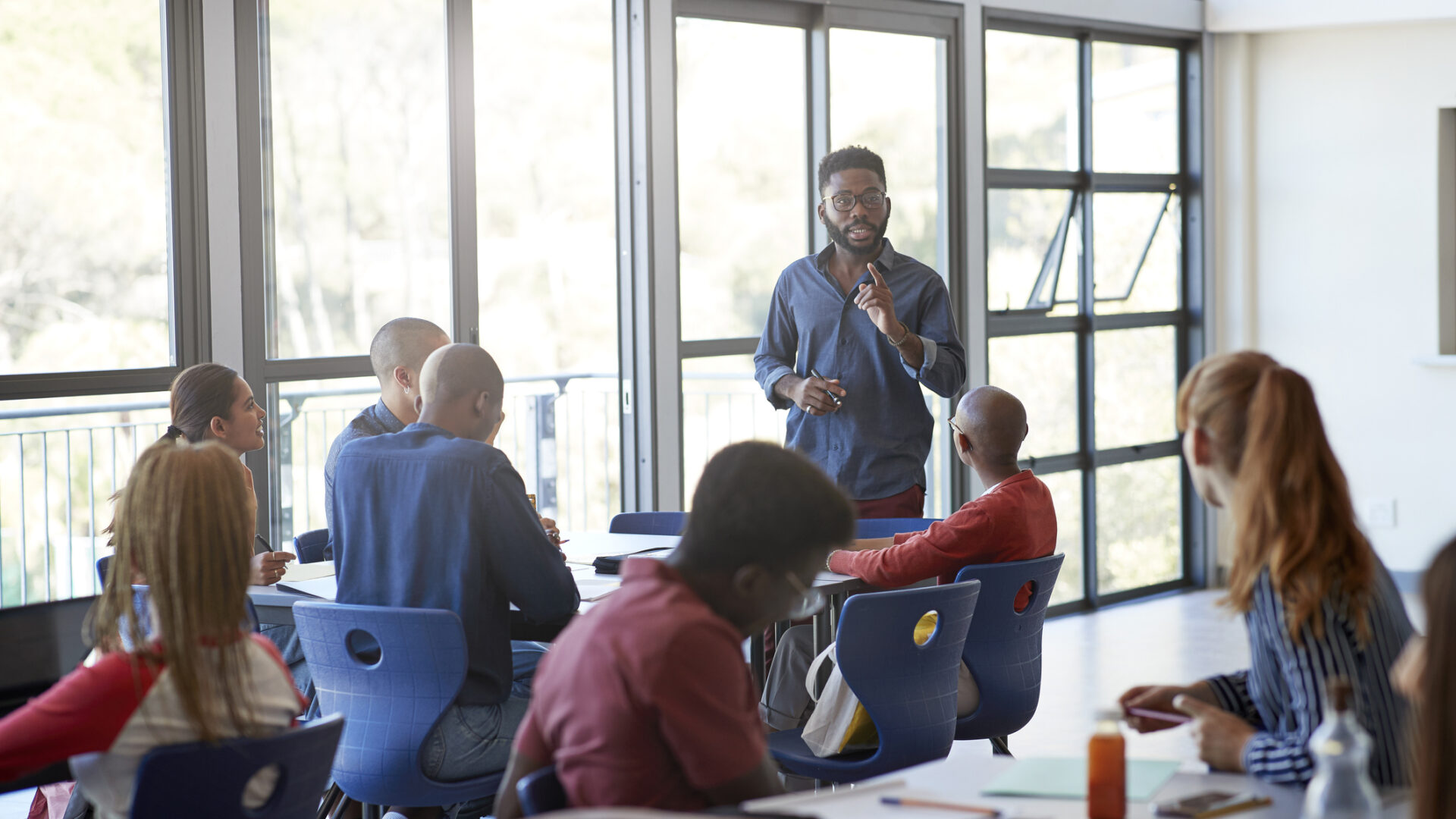 Remember Who They Are And What They Do
"Mentally teachers are constantly making quick decisions because so many of the things that happen at school are immediate and we have to make the quickest and best decision for ourselves and our students. Unfortunately, even before mass shootings take place, teachers are constantly fearful and know that there is a possibility that they or their students may not make it home. School should be the safest place for a child, but unfortunately, that isn't always the case."
"The community can be of support to teachers and faculty members by remembering what our job is. Yes, our job is to teach, but the children in our care are ours to protect and to keep safe while they are in the building. We risk our lives to serve in our communities every day and it's important for community members to also be on high alert when it comes to the activity in our neighborhoods and communities." – Dawnavyn James, Early Childhood, Elementary, and Black History Educator, Columbia Public Schools
Teachers Are Humans, Too
"Teachers and faculty members are alarmed, stressed, and worried about the school shootings. The community can be supportive of teachers and staff by acknowledging the humanity in staff. Often times when we hear about a shooting, we're processing how we will respond [to or] explain these horrific events to students before we even fully process things for ourselves. Teachers come early, leave late skip lunch, and then turn around and spent money from their pay on students [and] supplies. A little 'thank you,' 'how are you,' or small tokens of appreciation go a long [way]." – Christina DeBerry, School Principal
Photo Credit: Getty Images