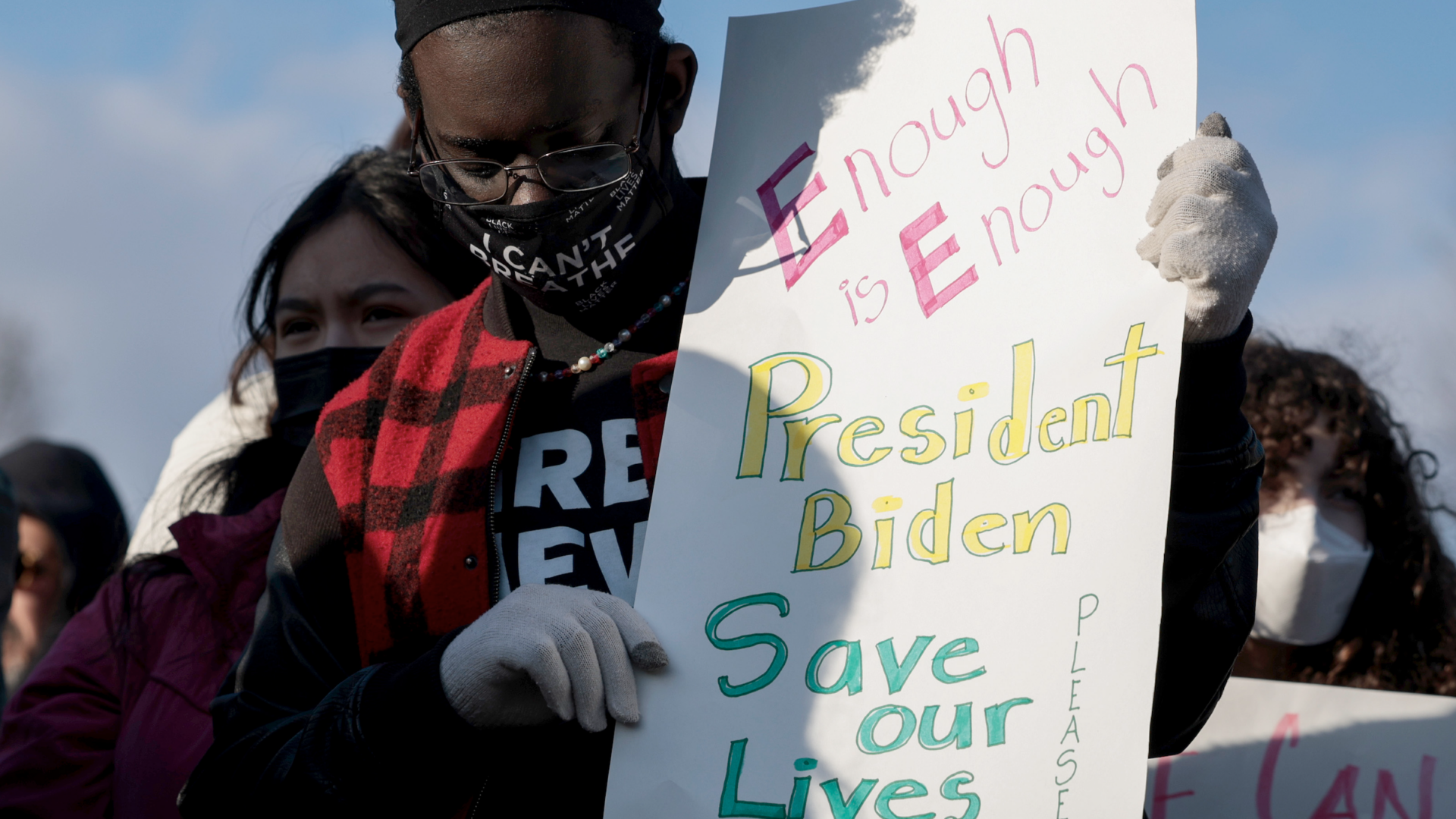 Arming Teachers And School Administrators Is Not The Answer
Following the school shooting in Uvalde, Texas' attorney general Ken Paxton is suggesting teachers and administrators be armed. The idea is dangerous.
Following the tragic Robb Elementary School shooting in Uvalde, Texas, the conversation around arming teachers has resurfaced. In 2018, former president Donald Trump proposed arming teachers to boost school safety, and now now Texas' attorney general Ken Paxton is bringing back the idea.
Feedback suggests asking or requiring teachers to carry can negatively impact the educational experience of students and teachers — especially in Black or brown communities.
On Wednesday, the Texas Department for Public Safety confirmed that 19 students and 2 teachers were killed at Robb Elementary School. The identified shooter, 18-year-old Salvador Rolando, barricaded himself in one classroom and opened fire on all in his viewpoint. This massacre is the second deadliest school shooting in U.S. history.
Texas is notorious for being the state that defends the second amendment, which gives Americans the right to carry. In 2021, Governor Greg Abbott signed several laws expanding gun rights in the state. The state's government officials, including Senator Ted Cruz, are now receiving heat, especially since both men are scheduled to speak during an NRA meeting on Friday. According to Statistica, 4 of the 10 worst mass shootings in the United States from 1982 to 2022 were in Texas.
When asked for solutions, Texas Attorney General Ken Paxton mentioned conversations between his political counterparts, saying, "Having potentially teachers and other administrators who have gone through training that are armed. First responders typically can't get there in time to prevent a shooting, it's just not possible." Arming teachers was a part of their potential response, and the public was not in support of his stance.
Other states have been unsuccessful in passing legislation that permits teachers to carry. Earlier this year, the West Virginia House Education Committee drafted (and passed) a bill that would let teachers and administrators bring concealed guns into public schools if their county board of education approved it. A similar bill surfaced in Ohio, allowing anyone who is not a student to carry a gun with a certain amount of training. Both bills received backlash from their constituents and have not advanced to becoming law.
"The crisis of mass shootings needs to be solved, but not at the expense of extra responsibility for teachers."
Asking teachers to carry is not a sound solution. There is already a mass-exit teacher crisis, especially within underfunded schools, which disproportionately affects Black and Brown students. A poll conducted by the NEA (National Education Association) in January states that over 90% of its members say that feeling burned out is a serious problem. The poll also found Black (62%) and Hispanic/Latinx (59%) educators, already underrepresented in the teaching profession, were looking to exit. Teachers are already struggling with taking on more roles than they can manage. More responsibility, especially having to act as a public safety officer, will not help.
The reinforcement of a prison-like setting is also a significant concern for teachers as this conversation resurfaces. "I think that it has major implications for reinforcing the prison to pipeline dynamic. It creates an environment where those carrying have the power and it presents this dynamic of 'You need to stay in line,' and in case you get out of line, the ones carrying will address it,"  Stacey Richardson, Pre-K4 teacher in Newark, NJ,  told ESSENCE Girls United. Some schools in urban areas already have students go through metal detectors and wear clear backpacks. Knowing guns are present can strengthen the feeling of receiving your education in a prison-like environment.
The crisis of mass shootings needs to be solved, but not at the expense of extra responsibility for teachers. Sound solutions and gun violence legislation need development immediately. The Robb Elementary School shooting must be the point politicians decide to address this health crisis.