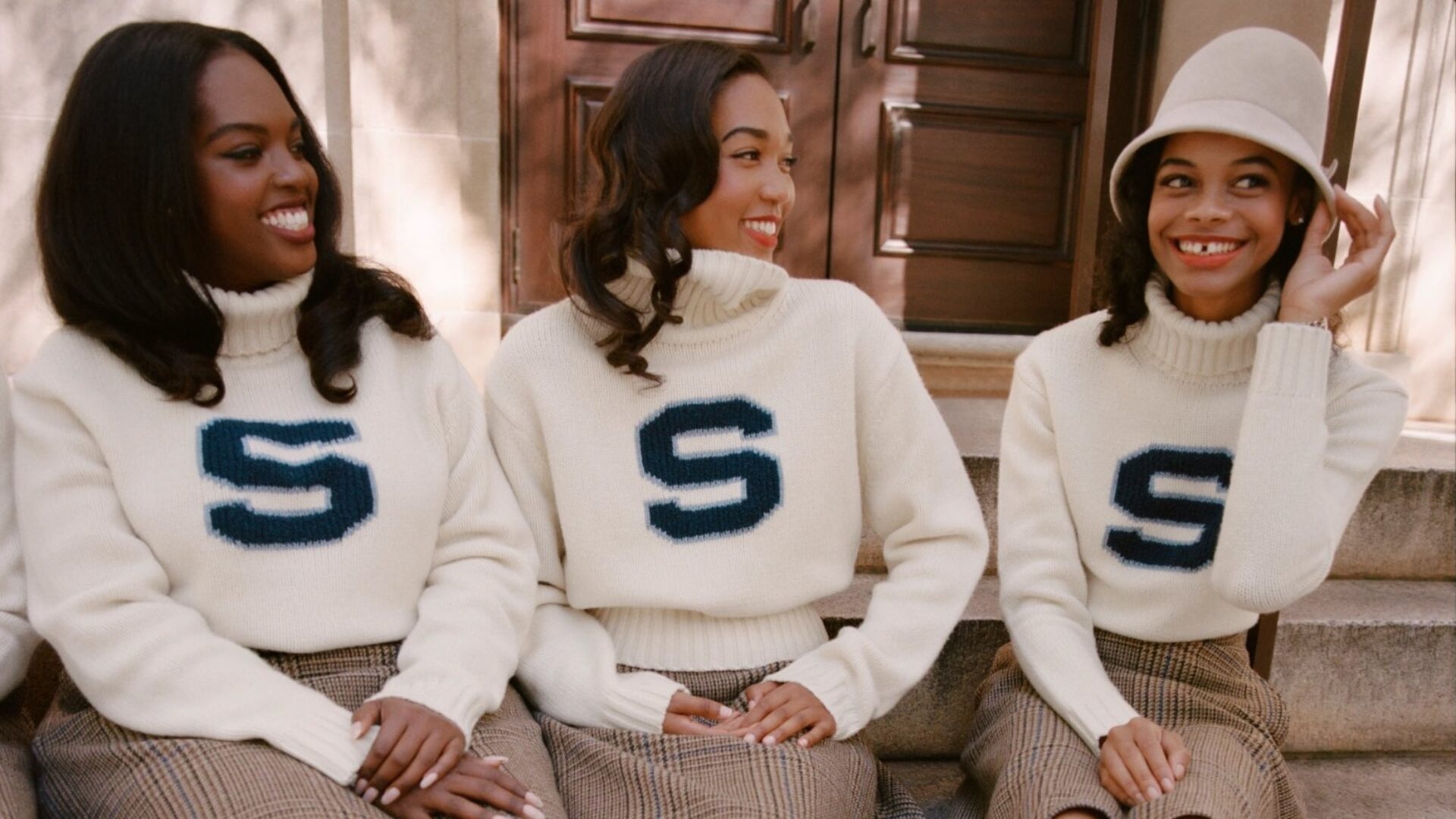 Ralph Lauren Unveils New Collaboration With Spelman, Morehouse College
This campaign marks the first produced by the brand with an all-Black cast.
Ralph Lauren has partnered up with HBCUs Morehouse College and Spelman College for its latest capsule collection. Launching March 29, the capsule honors the history and tradition of HBCUs through fashion. It was designed by Spelman and Morehouse alumni who work at Ralph Lauren. The campaign was created by a Black team of photographers, cinematographers, and models. It is the first time that the brand has produced a campaign with an all-Black cast.
The capsule is an ode to 1920s to 1950s collegiate style. Inspiration for the collection was drawn straight from the schools' archives. Expect to find tweed three-piece suits, boatneck sweaters, and linen blazers. The Ralph Lauren Polo bear was also replaced for the first time with the "S" of Spelman. 
"It was really important to steep this in history to show that this is not new," James Jeter, Ralph Lauren's director of concept design and special projects, and Morehouse College alum told WWD. "A lot of this project was really about changing ownership around how we think about clothing. So who owns three-piece suits? Who owns cable cardigans? Who owns the circle skirt, for instance? And while it's typically and historically been relegated to Ivy League schools, if you see a lot of these archival images from [Morehouse and] Spelman, that has really helped to inform a lot of the way that we approached not only the design but the way that we approached the campaigns as well."
Oftentimes, preppy style is often associated with old money and Ivy League education – in other words, it is often associated with historically racist institutions and social spheres. This could explain why the capsule collection has drawn mixed reactions. 
"Something is a bit off—WASPY/preppy style was a self preservation tool for many generations of Black ppl. The thought of likening one's self to whiteness would make you safe/seen," tweeted Shelby Ivey Christie, a fashion and costume historian. Others wish the collection had included a wider variety of HBCUs. "Love what Ralph Lauren did for Spelman and Morehouse, but I would really appreciate if larger companies, like Polo, would expand to other HBCUs for campaigns like this," wrote another Twitter user.
Ralph Lauren's capsule collection was also lauded for honoring the history of Spelman and Morehouse. The collection draws from Black fashion history and shows the diversity of Black culture and experience. "If nothing else, the online discourse about the Ralph Lauren, Spelman, Morehouse, HBCU collaboration is a great example of how Blackness is not a monolith," tweeted author Frederick Joseph.
In fact, showing the depth and breadth of Black culture is what prompted the collaboration. "People conceptualize it as a monolith, so this helps to show those other images that…aren't so prevalent in American culture and American society," said Dara Douglas, Ralph Lauren's director of inspirational content and the Ralph Lauren Library, and a Spelman alum. "I think that this just shows how committed [Ralph Lauren is] to being able to expand the narrative of American style…who owns American style and what does that look like. Everybody should be able to be a part of that and see themselves reflected in that and I hope that it's inspiring."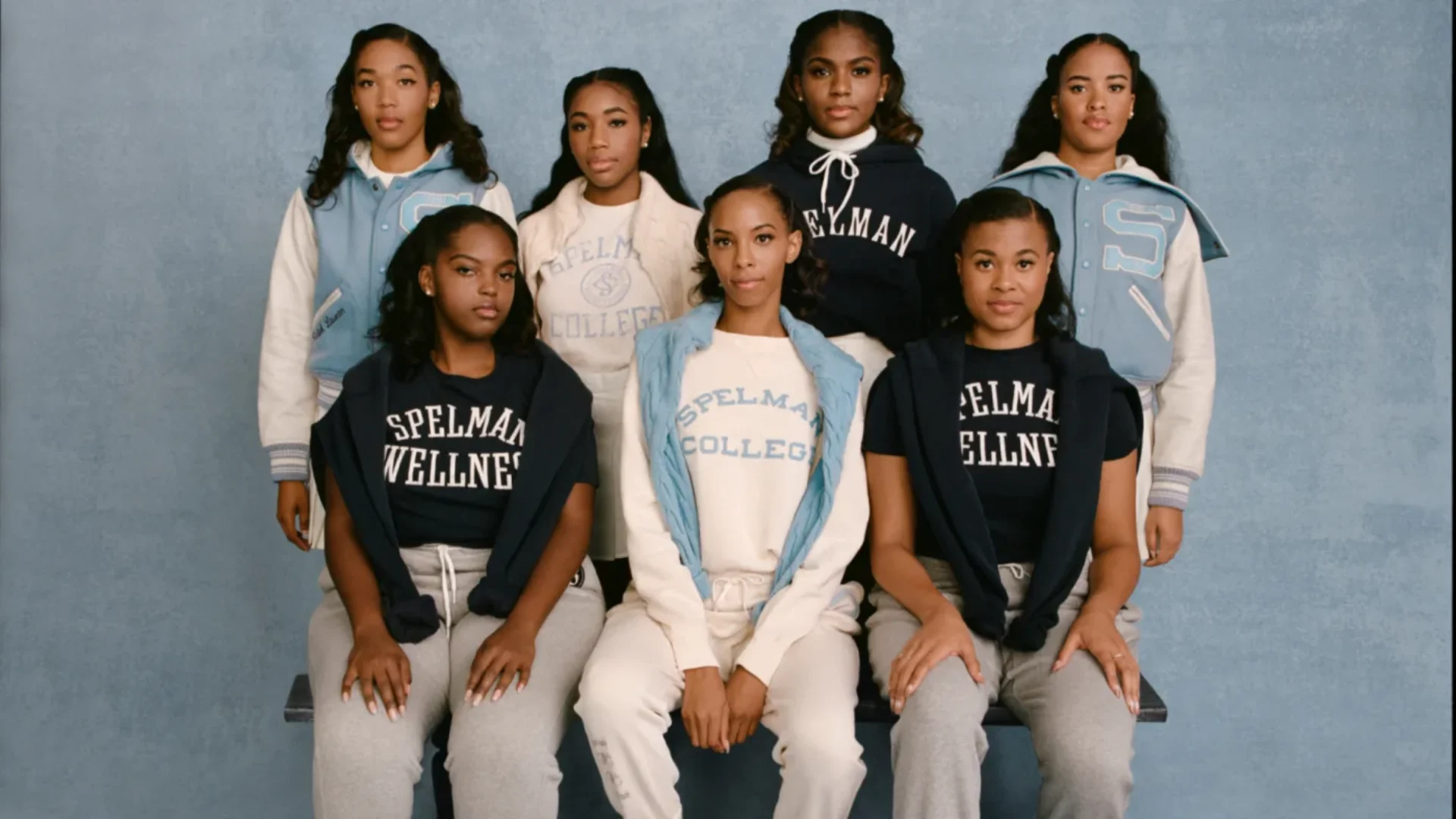 According to WWD, the Ralph Lauren Corporate Foundation pledged $2 million in December 2021 for scholarships for students at Morehouse College, Spelman College and 10 other HBCUs through the United Negro College Fund. The company is also developing internships, recruitment and mentorship in partnership with these institutions. "Our portrait of American style and our vision of the American dream, would be incomplete without Black experiences like this," reads a quote by Ralph Lauren in the collection's "yearbook".
The collection will be going live on March 29, with a presale available to Morehouse and Spelman students and faculty. Items are priced between $20 and $2,500 and can be purchased via the Ralph Lauren website, the Polo App, as well as at Morehouse College and Spelman College Follett campus bookstores.
Photo Credit: Polo Ralph Lauren