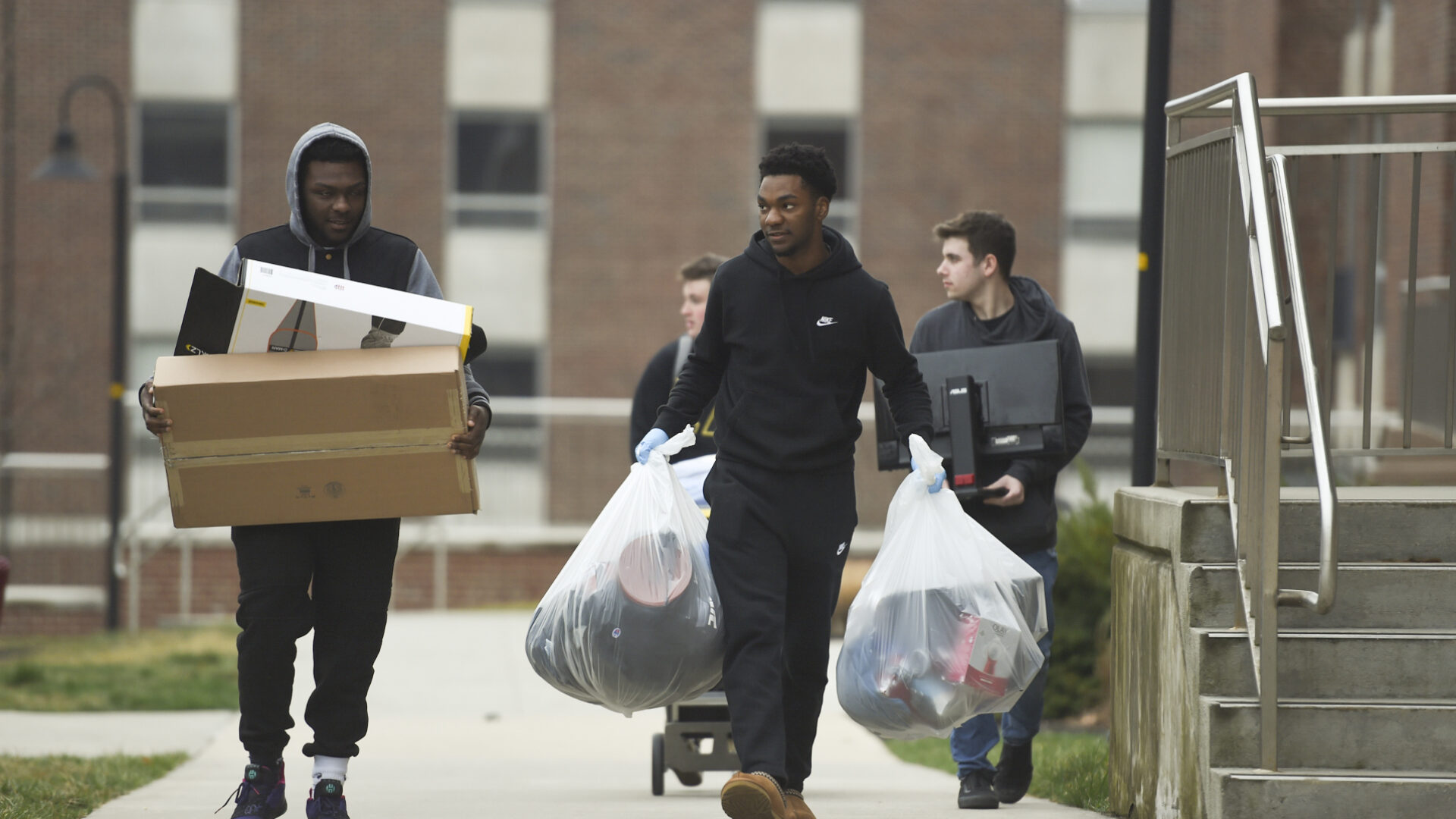 College Students Are Facing A Nationwide Housing Crisis
Students across the country are fighting for better living conditions.
On November 15, a month-long protest at Howard University came to an end after previous allegations of unlivable conditions. The students and the administration coming to an agreement brought about the closing of the longest protest in the history of Howard University. With a record-high numbers of students enrolled at the institution, allegations of the presence of mold in residence halls peaked, fueling the protest. These issues, as well as alleged lack of communication between students and the university's administration, aren't specific to Howard though. Other Historically Black Colleges and Universities, and colleges in general, are facing similar issues.
Students at Clark Atlanta University, Morehouse, Morris Brown and Spelman are also involved in protests to advocate for increased and better housing. "Even though we are doing this in solidarity with Howard, these are our issues," said Clark Atlanta University senior Alivia Duncan.
According to a study conducted by Gordian and APPA Leadership & Educational Facilities, an association that represents more than 1,300 colleges and universities worldwide, higher education schools spend about $37 billion per year to maintain and operate buildings. However, there is a $112.3 billion maintenance backlog. To counter this issue, the Biden administration has pledged to help fund HBCUs with a $45 billion proposal as part of their Build Back Better agenda. Negotiations among democrats have brought that number down though.
The latest draft of the legislation calls for at least $2 billion of the $10 billion in that funding to go to HBCUs, according to Politico. Students have been lamenting that change, with some protest signs at Clark Atlanta University reading: "Tell Old Joe Raise The Budget."
"For far too long, we made excuses about HBCU facilities. We said the inferior dormitories build character, the inadequate cafeteria teaches you patience, the lines at financial aid teach you perseverance," Cedric Richmond, senior presidential adviser and director of the Office of Public Engagement, told Politico. "And so now the goal is to make sure that you don't have to feel like you're settling, infrastructure wise, by going to an HBCU."
These problems are not just specific to HBCUs. Nearly 50% of college students in the U.S. are affected by housing insecurity, according to a study conducted by The Hope Center. As rent prices have significantly gone up, partly due to the COVID-19 pandemic, living on campus is often not a choice but a necessity for students. But many universities don't guarantee on-campus housing. The issue is such that it even led to the city of Goleta suing UC Santa Barbara for failing to provide student housing.
Earlier this year, students at Fordham University presented claims about quarantine conditions and procedures. Some students reported having no access to toiletries such as hand soap, while others lamented the conditions of the room they had to quarantine in. Students cited being handed dirty towels and having to stay in spaces infested with ants. "I had an ant infestation in my room — ants crawling on the walls, all over the floor — I had to keep my shoes on," Fordham student Robert Marlow told the student newspaper The Observer.
"The most damning impact this housing crisis has had is on my mental health," Yasmine Grier, a junior at Howard University, told Teen Vogue. "We feel rejected by the institution meant to love, care for, and nurture us before we enter the world as young adults. It feels like a personal attack."
Photo credit: Lauren A. Little/MediaNews Group/Reading Eagle via Getty Images