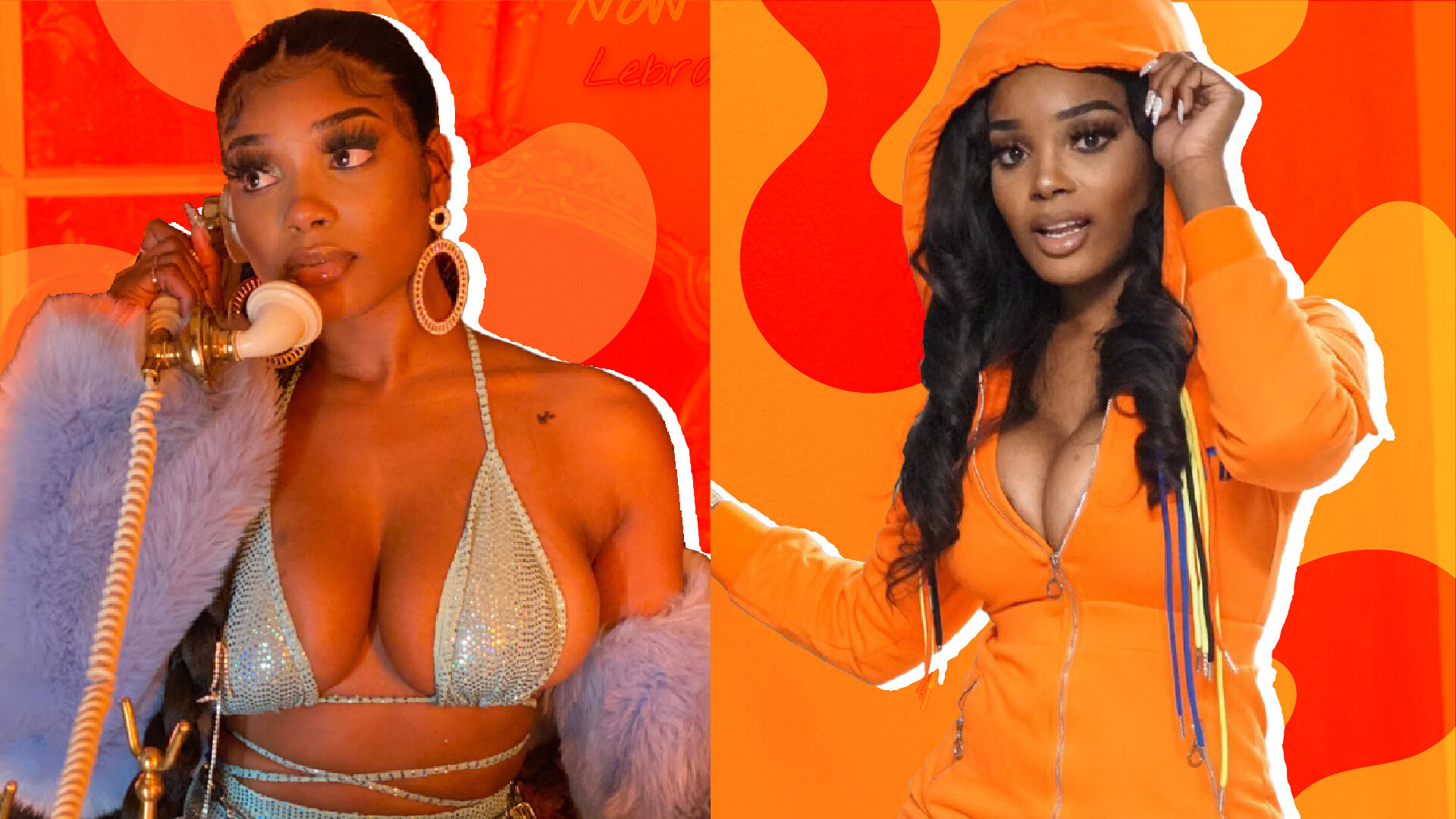 GU Jams: Lebra Jolie Is Tipping The Scale In The Music Industry
Houston never had an issue breeding talented women, whether Queen Beyoncé, The H-Town hottie Megan Thee Stallion, or the upcoming raptress Lebra Jolie. With the release of her self-titled EP, including features from Rob 49 and Babyface Ray fans can expect that confident and fly southern sound that her fans love. As the rising star reflected on why this was her self-proclaimed "Lebra Season," Lebra Jolie spoke with Girls United about the evolution of her music career.
Her rap journey began during the early era of uploading freestyles to YouTube, dating back as early as ten years ago when she uploaded her "No N-gga Needed" freestyle and her own candid bars of Future's "Mask Off." Jolie's lyrical style is boisterous and braggadocious with a signature southern accent, allowing listeners to feel her presence through the music, which she credits to the culture of southern rap, making the sound unique. "Our swag, the way we walk, the way we talk, just everything as a whole," she told Girls United.
The 28-year-old has her foot on the gas regarding her consistency with music and seizing her moment. Growth has been the theme this season for the rapper since the four-year gap between her debut project "Brianna" and this newest self-titled EP. "I get to see myself grow," she shared with GU. "When I listen to 'Brianna,' the voice is squeaky [and] I'm young, but with Now What, I just keep showing myself new things about my talent."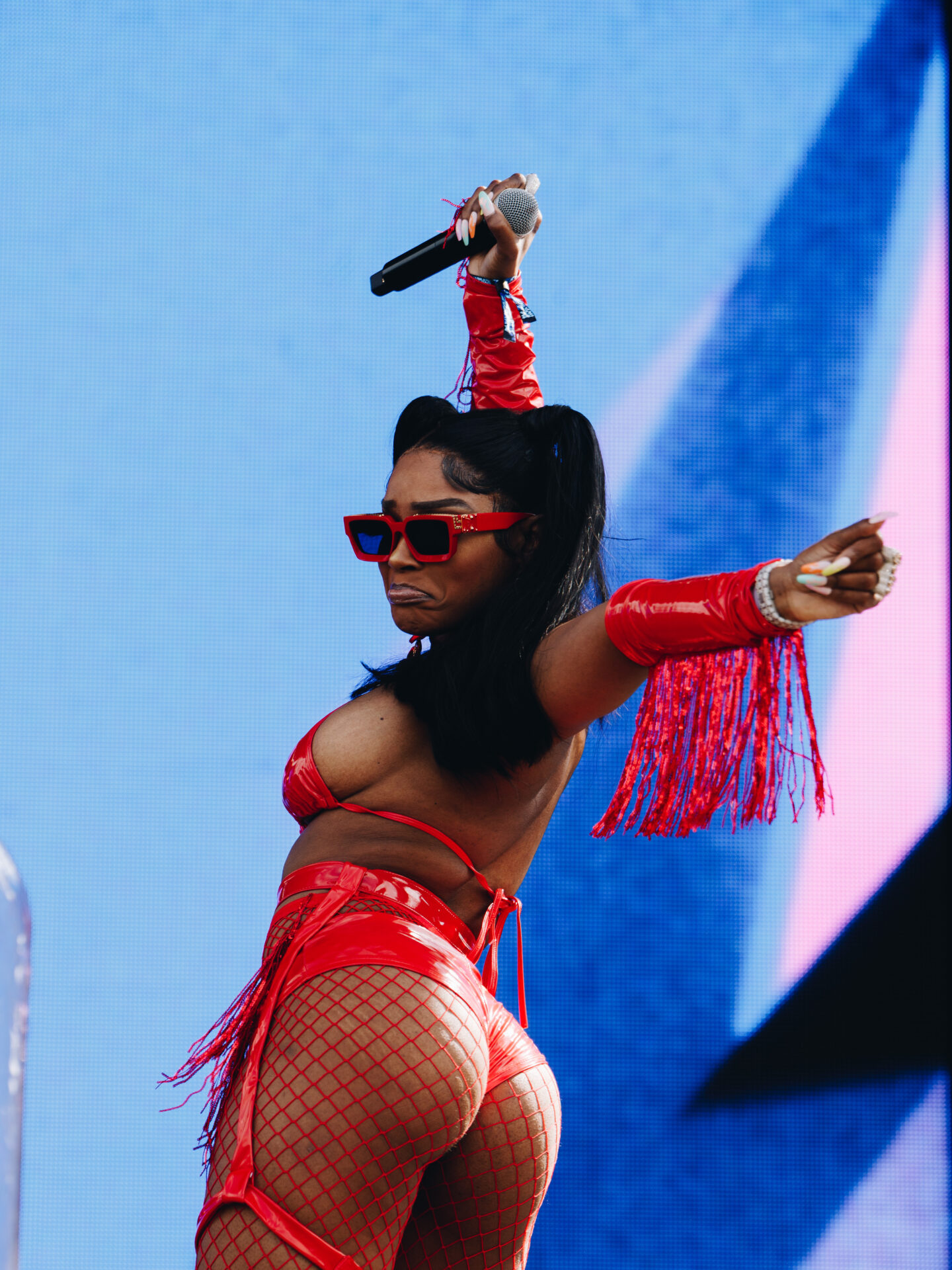 Through viral moments she has been able to gain serious traction when it comes to her artistry. Lebra Jolie announced her record deal with Interscope Records on June 6 via Instagram, with Vice President of A&R Baroline Diaz championing her campaign and promotional efforts. Her viral song "Now What" received attention shortly after her announcement, preparing her for more eyes on her watching what she brings to the table. "I can bring realness to the rap game," she said. "I pray I can bring [listeners] different types of music."
Along with bringing a different sound to her music, she also has a personal duty as a mother to continue to inspire her daughter Aaliyah and other young girls that dreams can come to fruition through hard work. "That's what I wanted when I was a child. Even to see somebody next door [or] close to you see them grow up and be something," she shared. "That's what I instill in my daughter, and that's what I would like to show the younger generation that anything is possible."
Seeing her career soar, Jolie has been able to experience many firsts in her career, such as gracing the Rolling Loud stage on September 25 in New York. "The experience was amazing," she said. "I felt like a star, and the turn out of it shocked me." Since then, Lebra Jolie has received unwavering support from artists including Dreamdoll, BIA, Kaash Paige, Monaleo, and Jayda Cheaves.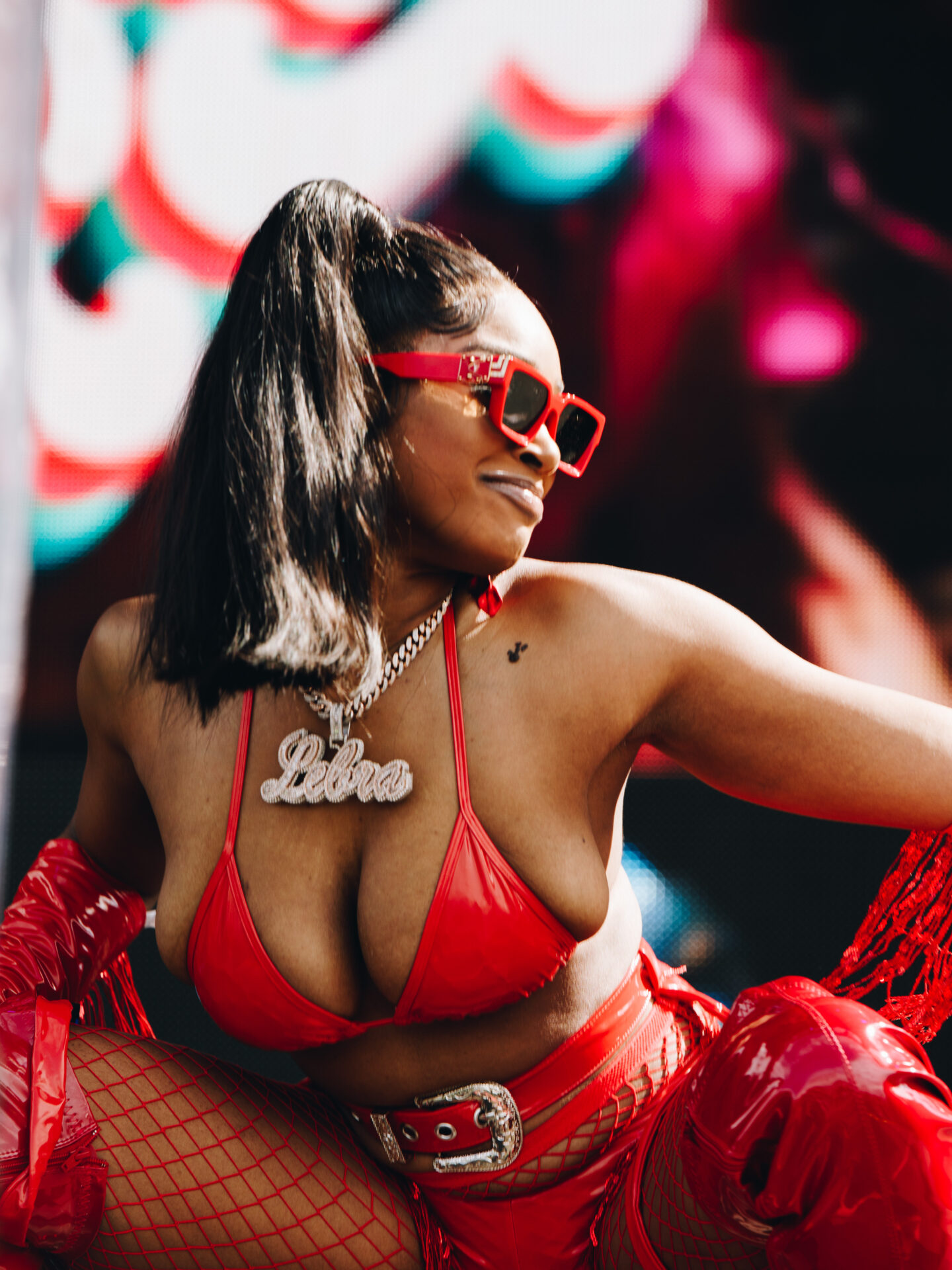 As she reached new levels throughout her career, Lebra Jolie also faced adversities when learning about the music business. In January, Jolie announced that streaming services took down her project Now What. She explained in a tweet, saying, "Y'all, I had to take NOW WHAT the song & EP off of streaming services for reasons I cannot explain at the moment, but I promise it will all make sense soon. Sorry, don't be mad at me – be mad at my opps. Bigger + better things coming."
With her Lebra Jolie release, she's learning the importance of balance in her career. "You wouldn't be able to last if you're not strong in the music business," the "Spring, Summer" rapper shared. "I feel like it's tested me, and I passed." Through challenging situations, she's learned that her strength keeps her motivated and hungry to strive for more in her career. "I still have to get to the top," she said. 
Jolie is keeping her strive and is even sharing what she's gone through behind the scenes. She teased the fans saying that track four, "F-ck I look like" on Lebra Jolie, will give listeners all the tea they need. She's been able to reflect on what it means to be an artist in the social media era regarding virality and keeping the momentum going. 
"I've been viral before and went back down," she said. "[I'm] like 'when is my turn,' and it's a lot of obstacles that life and business throw at you that causes you to break, and the fact that I'm able to watch myself keep going makes me very proud."
About Kenyatta: Kenyatta Victoria is an entertainment and culture reporter passionate about music, pop culture, and marginalized stories. She has bylines in publications such as Chicago Reader, INSIDER, Girls United, TransLash Media, and the Chicago Tribune.