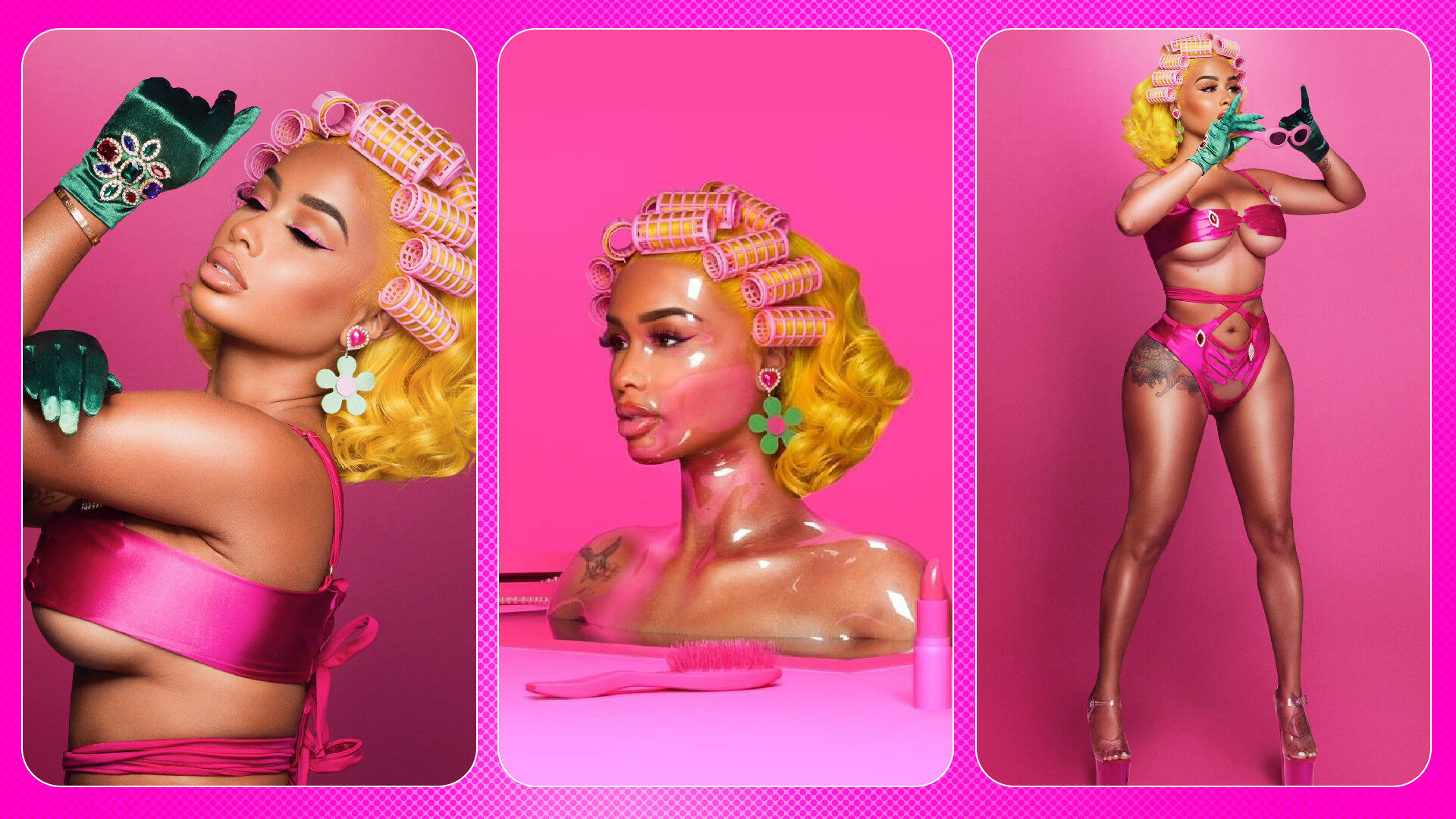 It's Dreamdoll's Dollhouse And We're Totally Enjoying 'Life In Plastic' Right Now
And it's fantastic, we might add!
When Dreamdoll and I first met in 2017, I was fresh out of college and she was celebrating the release of her first Life In Plastic EP under the Gwinnin Entertainment label at New York City's Quad Recording Studios. Nearly five years later, she's performing at Rolling Loud: New York and has released her Life In Plastic 3 EP under Warner Records, and to say that I'm proud of her would be an absolute understatement.
Since the viral release of "Everything Nice" exclusively on WorldStarHipHop, the former Bad Girls Club star has only seen the beginning of what success means to her. Dreamdoll's authenticity shines through in the bars she spits whether it be a freestyle on the radio or a charting track such as "Ah Ah Ah" with Fivio Foreign, and the Bronx-bred rapper is always putting on for her city.
As a native New Yorker myself, I can confidently attest that Dreamdoll is doing the damn thing when it comes to representing what New York hip-hop is from her flow and cadence to her style of dress. The music industry is clearly her dollhouse, and Dreamdoll is playing the long game by staying true to who she is at all times. "I've learned that through doing YouTube vlogs and seeing the reviews, the feedback, and the personal messages I get from all genders," Dreamdoll told me over the phone about the importance of vulnerability in her lyrics. "Just being more of an open book and you never know whose story you're touching or who could relate to you. I love to do that."
Dreamdoll recently graced the Rolling Loud: New York stage and it was no shocker that an entire crowd came out to watch her takeover Citi Field. She described her set as "super cool" and "really fun," but like many performers, she experienced a bit of nervousness but it soon went away the minute she started doing what she was born to do. "Before I got on stage, I was really nervous and [as] soon as I walked out and I started, open on the mic it was like everything went away. It was like having a car on empty and the crowd was my gas. It fueled me up," Dream admitted.
Styled by longtime stylist and friend Demi Dorsey, the "Different" rapper entered stage left with a fanny pack for a shirt while giving the audience a medley of hits, including snippets from her Life In Plastic 3 EP. He praised her style evolution as "more flamboyant" and "more risky" over the years, and Dorsey couldn't be more proud of his style collaborations.
"The inspiration behind her Rolling Loud was just pure unexpectedness," Dorsey told Girls United exclusively about Dreamdoll's look. While going to the Diesel store for a fitting appointment, he explored the different items within the store from the shoes to acid wash pants. There was only one thing missing – the top. "As I was thinking about a top, I was like, 'What top makes sense? What's something that's unexpected, something that is thought-provoking, something that a normal everyday person wouldn't think about doing?' Me and my assistant [saw] the fanny pack and was like, this is it."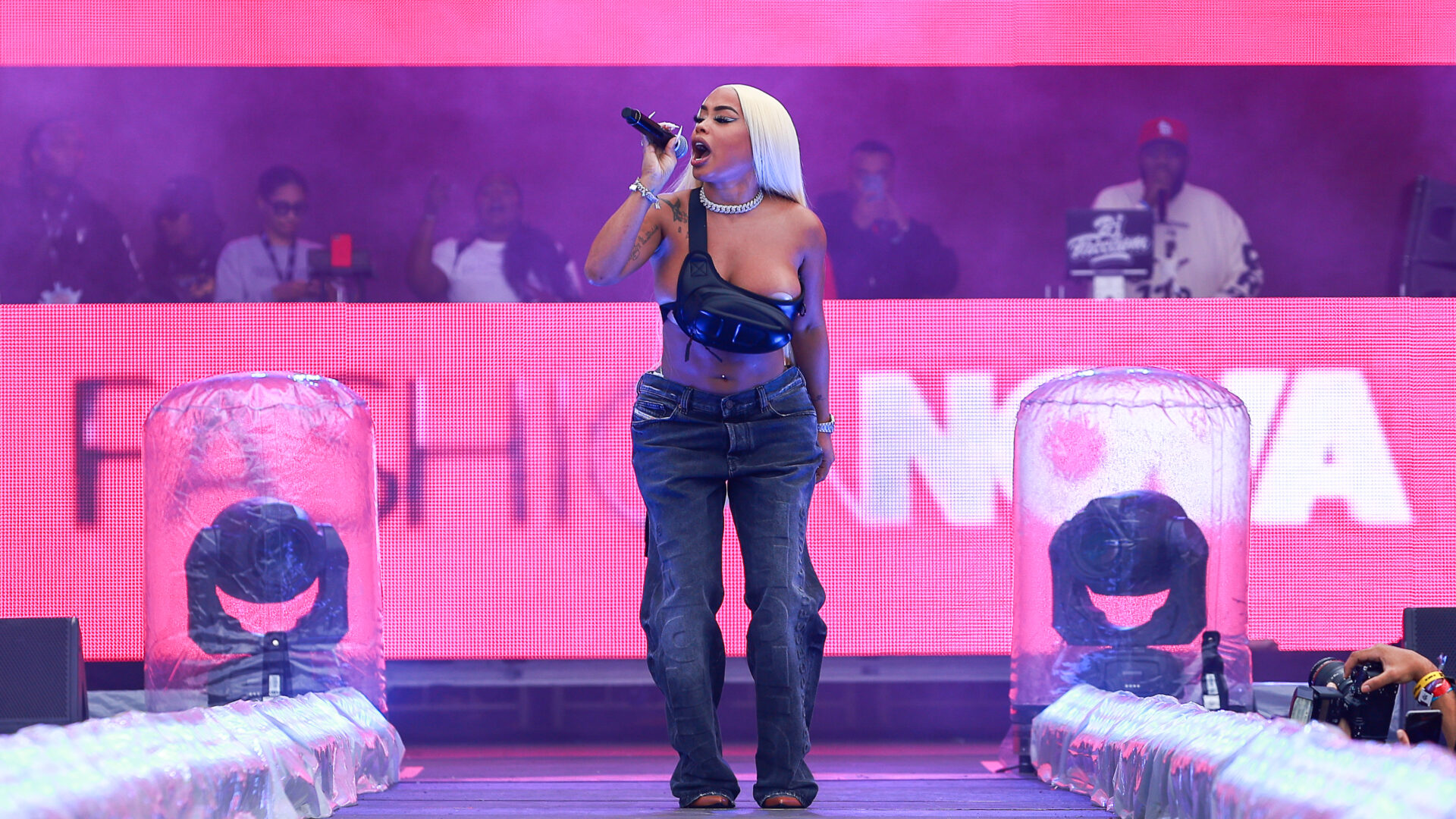 NEW YORK, NEW YORK – SEPTEMBER 25: Dreamdoll performs on stage during 2022 Rolling Loud New York at Citi Field on September 25, 2022 in New York City. (Photo by Arturo Holmes/Getty Images)
Complete with acid wash jeans, Dorsey wanted to also pay homage to the early 2000s hip-hop style. "We opted for a black thong with chain details to add a little more edge, a little more sex, and a slight nod to the early 2000s trend." When he and his assistant were riding back in the car from the fitting, the idea was suddenly thrust upon them for a loud entrance piece worn by Aaliyah, Nas, Nicki Minaj, and Trina – a fur coat. Custom designed by Daniels Leather, Dreamdoll entered her set giving pure homage to hip-hop fashion and style while giving sex appeal in her unapologetic fashion.
"If I had to describe Dream in one word, I would choose 'encouraging.' With everything she does and continues to do for her family, friends, fans, team, and herself, she's always encouraging and uplifting people around her and herself," Dreamdoll's best friend Kendra Massicot told Girls United as she shared how proud she is of her friend's growth in the music industry. The "Ice Cream Dream" rapper and the digital content creator have been friends for well over a decade, and when it comes to singing her famous friend's praises, Massicot didn't hesitate to share her thoughts and admiration.
Massicot added, "Throughout her music career, she has proven to the world and herself that literally anything is possible. Seeing her juggle every aspect of her life so effortlessly, I always think to myself, 'How does she do it,' but no matter the situation, she always gets it done. The passion that she has for music and her personal growth is so refreshing. You don't see people be told 'no' and use that as motivation to go even harder. The craziest part of it all is that she has not even shown the world her true potential so I can't wait for her and the world to experience her prospective growth."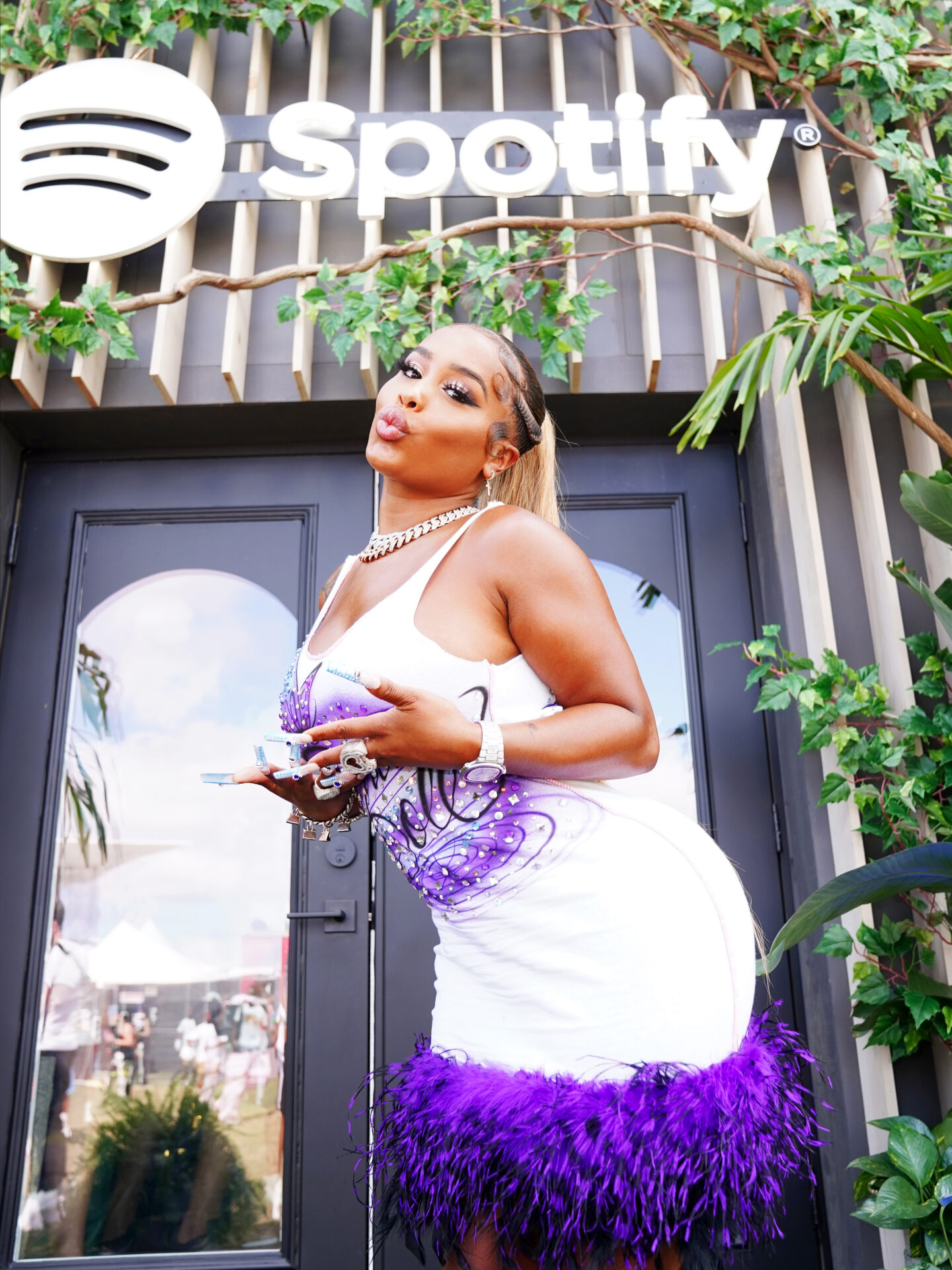 MIAMI GARDENS, FLORIDA – JULY 23: DreamDoll attends Spotify x Rolling Loud Miami 2022 – Day 2 at Hard Rock Stadium on July 23, 2022 in Miami Gardens, Florida. (Photo by Sergi Alexander/Getty Images for Spotify )
Following her Rolling Loud: New York performance, Dreamdoll spoke with Girls United about her growth as a rapper, what the next chapter in her career looks like, and advice she would give young Dream.
On performing in New York City compared to other towns and cities:
"The crowd's full of people I went to school with, people that know me, know me. I have the people that I probably cross paths with multiple times or just like a core fan base, core supporters, people I've worked with in the past, and people that have come to my meet and greets. People that will come to anything that I'm having is just a different type of crowd where I know if I say, 'We the building, we in the party,' the crowd's going to say 'ah ah ah' for sure. I just know the support is there because this is my hometown."
On 'Life In Plastic 3' representing her growth in the industry:
"Basically, the Life In Plastic theory was me working on myself, finding my voice, and really perfecting my craft. That's why I have the doll head wrapped up in saran wrap because it's like I'm wrapped enough, I'm packing up, and I'm just ready to start this 'new me' thing, the elevated version of me. It looks like being more vulnerable throughout my music [and] being more connected. I'm like a butterfly now, I'm getting out of my cocoon, and I'm just flourishing and being a better version of myself, challenging myself, reading more, extending my vocabulary, and just everything better. Even with the people I surround myself around, making my circle smaller, being more positive, being more happy, being more kind, and just challenging myself overall not to be the same person I was at last year. Coming in this new year is very personal. This journey is going to be very personal and I'm coming for every door I have had slammed in my face."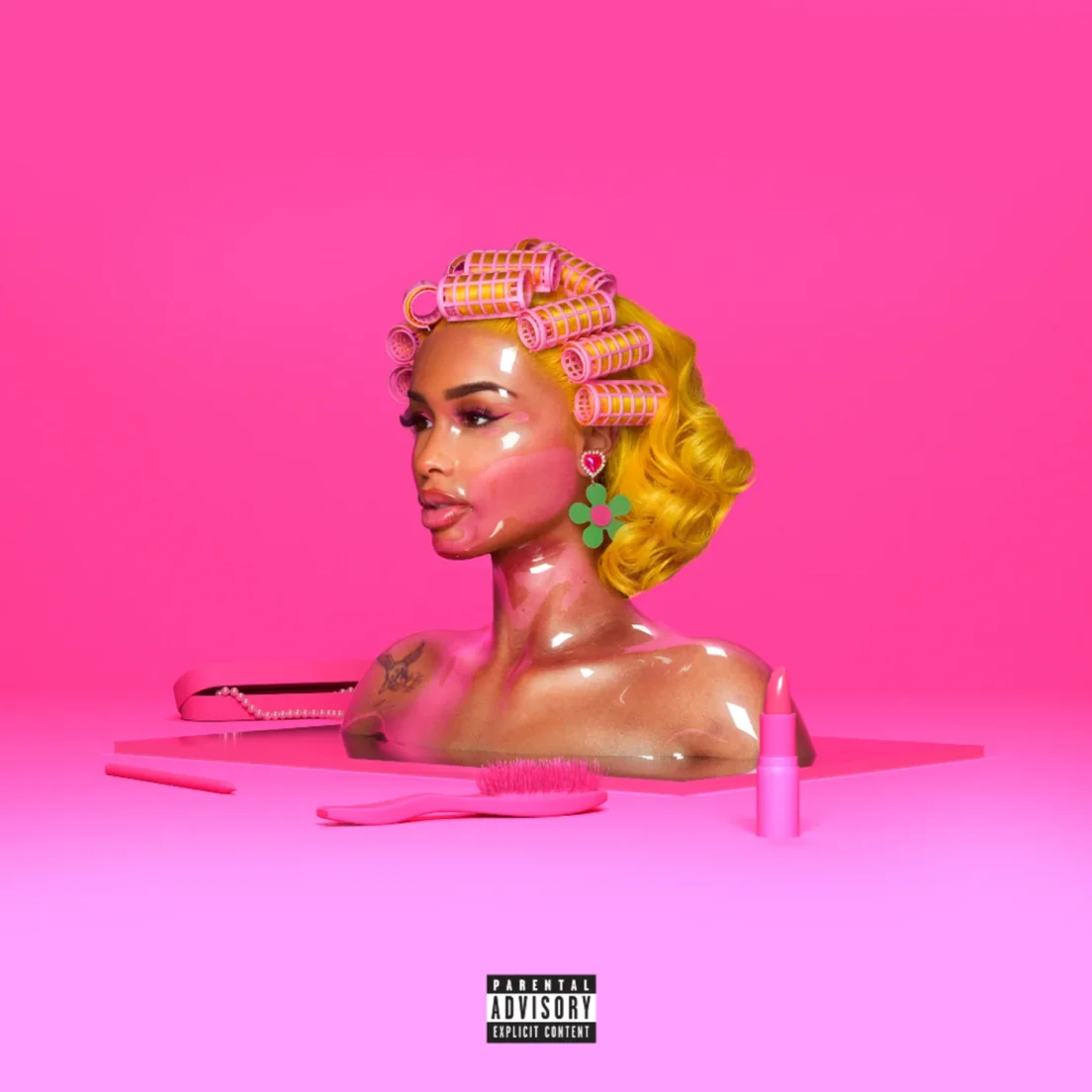 On creating "You Know My Body" with Capella Grey and sampling Fabolous' "Can't Let You Go":
"[My producer] had sent me a V-pack and I picked the v for 'You Know My Body' 'cause I was very familiar with the sample. I was like, 'You know what? This is better in New York.' I love Fab; Fab has always been my go-to for my captions. I follow all his tapes. I'm team Fab so I was just like, let's use this and let's find somebody in New York. We were trying to decide [and] we went through a couple people just having a conversation about who we want to on the track. I was going to have a guy rapper, but I wanted to flip it to have somebody sing it on it, like a male singer. I wound up going back singing with Capella [Grey], he did the hook, I just did my verses, and that's how we came about it. It's been going really good. We wanted to keep [the video] in New York. Everything about me is super New York. I like to speak my culture. Even the way I dress."
On the importance of paying tribute to her hometown:
"I got to stay true and live in my truth. I'm always going to have something New York on me. Repping my town, repping my city because they fuck with me and this is where it started. These are people that knew Tabitha before I was Dreamdoll. I always want to make sure that they're part of me. It's like my good luck charms."
On the rise of female rappers and femcees from New York City:
"I love it. I love even Lola [Brooke]. I love Lola. Don't play with it, don't play with it, don't play it. Me and Lola got two records together we did maybe five years ago. To see her getting her flowers, I'm happy for her. I want everybody to win. I just feel like we need more New York collabs because in Atlanta, they'll be like a crab barrel. In New York, it's like going to want to share that love. Sometimes we need more of it."
On her growth since her first 'Life In Plastic' EP release in 2017:
"When I look at Life In Plastic one, I'll be like, 'ugh, I hate my voice.' If you never heard of Dreamdoll, you could go listen to Life in Plastic one, two, and three and now it's like you're just seeing my growth. It's not like I got a single; I have projects where you can actually go with me even if you just discovered who I am. My growth is really important and that's why I know when I do get back my hit record and all this, I worked for it. I worked really hard to be here."
On how she remains grounded in the entertainment industry and through her success:
"Family time, reading, learning, and challenging myself and just trying to get 'me time.' Picking the day and going get my nails done, go get my eyebrows done, [and] self-grooming makes me feel better. Deep conditioning my hair and getting a facial, that's my alone time. I like classes, I like to do Zumba, I like to do the gym memberships that come with a whole bunch of classes – basically staying busy for doing stuff that is going to be stuff that can make me better. Piano classes and stuff where it feels great [because] I like learning."
About D'Shonda: Born and raised in Brooklyn, NY, D'Shonda Brown is the Associate Editor at Girls United. When she's not interviewing or writing, she enjoys running, dancing, buying sneakers, and binge-watching Lifetime movies.