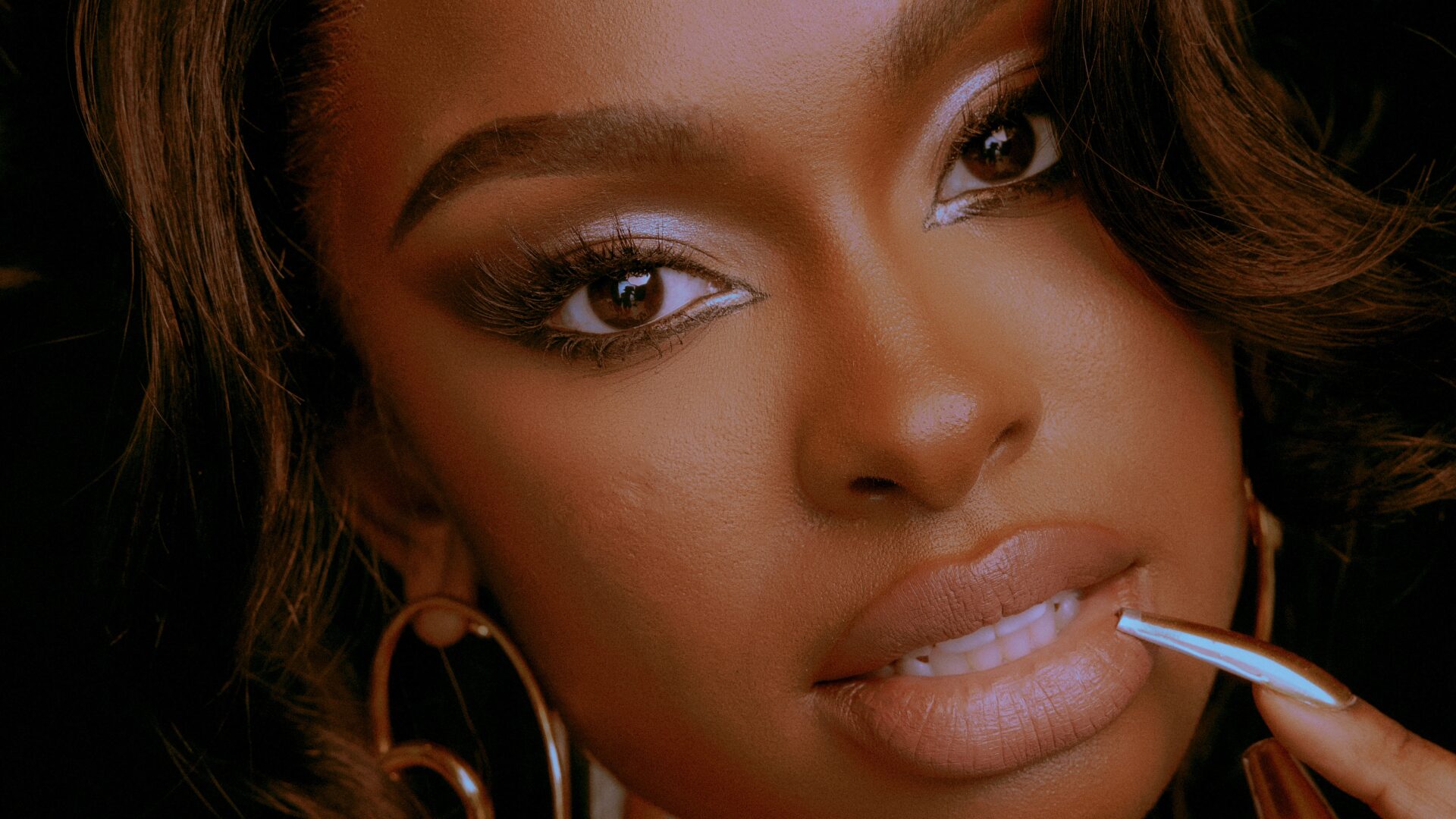 Coco Jones Reveals All The Things She Didn't Tell Us In Her Debut EP
The 'Bel-Air' star releases her first project featuring her "ICU" single.
The morning that I went to Coco Jones' hotel room in New York City, she was preparing for the Big Apple stint of her promo tour. Radio, television, print-to-digital, and everything in between. It was no surprise to me that the 24-year-old had a full day ahead of her, especially with the release of What I Didn't Tell You coincidentally timed to the same weekend as the third annual Girls United Summit, where she hosted the Future Makers Awards Dinner.
To know Jones is to not only know that she's one of the most charismatic, down-to-Earth spirits in the industry, but to acknowledge and appreciate that she has worked tirelessly for everything she has amassed. While most people are just getting hip to Jones' talents, true fans know that she's been doing this since 2010. Before Peacock revived one of the most influential sitcoms in Black culture and transformed it into what we know today as Bel-Air and Jones gained critical acclaim for her role as Hillary Banks, she was a front-runner for Disney Channel's Next Big Thing, which also featured now Grammy-nominated duo Chloe x Halle. The 12-year-old singer and rapper that we met nearly 12 years ago has bloomed into a beautiful, confident, undoubtedly talented young woman on fire in the music industry while proudly representing and advocating for Black women as she climbs.
As we sat across from one another viewing over the west side of Manhattan, I had to give Jones her flowers in real life and asked her how she felt about her debut project finally being born, to which she responded with, "nervous."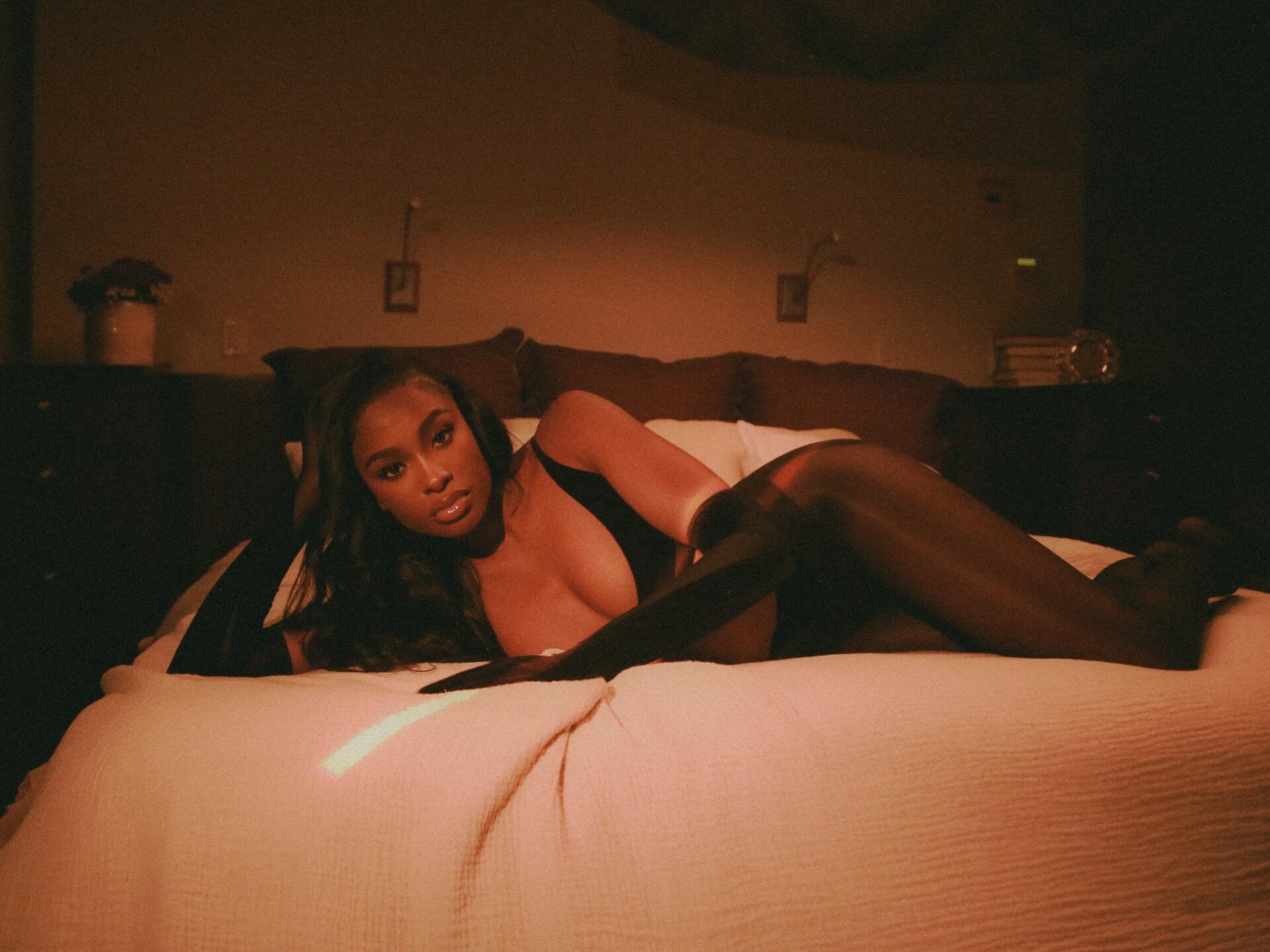 "Once it's out, it's out. I also feel like, for me, I'm nervous because I'm trying to make my musician stamp on my name. Some people are surprised that I even sing because they see me as Hillary. They're like, 'All right, you sing,' and I'm like, 'Girl, there wouldn't be no Hillary if I didn't sing,'" Jones explained with a light giggle in her voice, but with a tone of severity as she explained the trajectory of her career to newcomers of her artistry. "Music is the girl and acting was a consistent thing when music was so chaotic."
While the "Caliber" singer did begin to fall in love with acting more and more, especially following the success of Disney Channel's Let It Shine co-starring Tyler James Williams and Trevor Jackson, she had worries about one form of art potentially overshadowing the other. "I just get nervous because I'm like, 'Okay, are you guys liking me, the artist, as much as these characters you see?, because that's more important to me," Jones added. "But the reception has been super positive and so many people, especially with the 'R&B is dead' conversation are like, Here we are right here,' and I'm like, "Woo, thank you.'"
With time racing against us as she had to prep for styling and glam ahead of her promo tour around my city, Jones and I caught up in her hotel room for a short and sweet conversation about the success of her music, how she achieves balance, and the retrospective advice she'd give her younger self.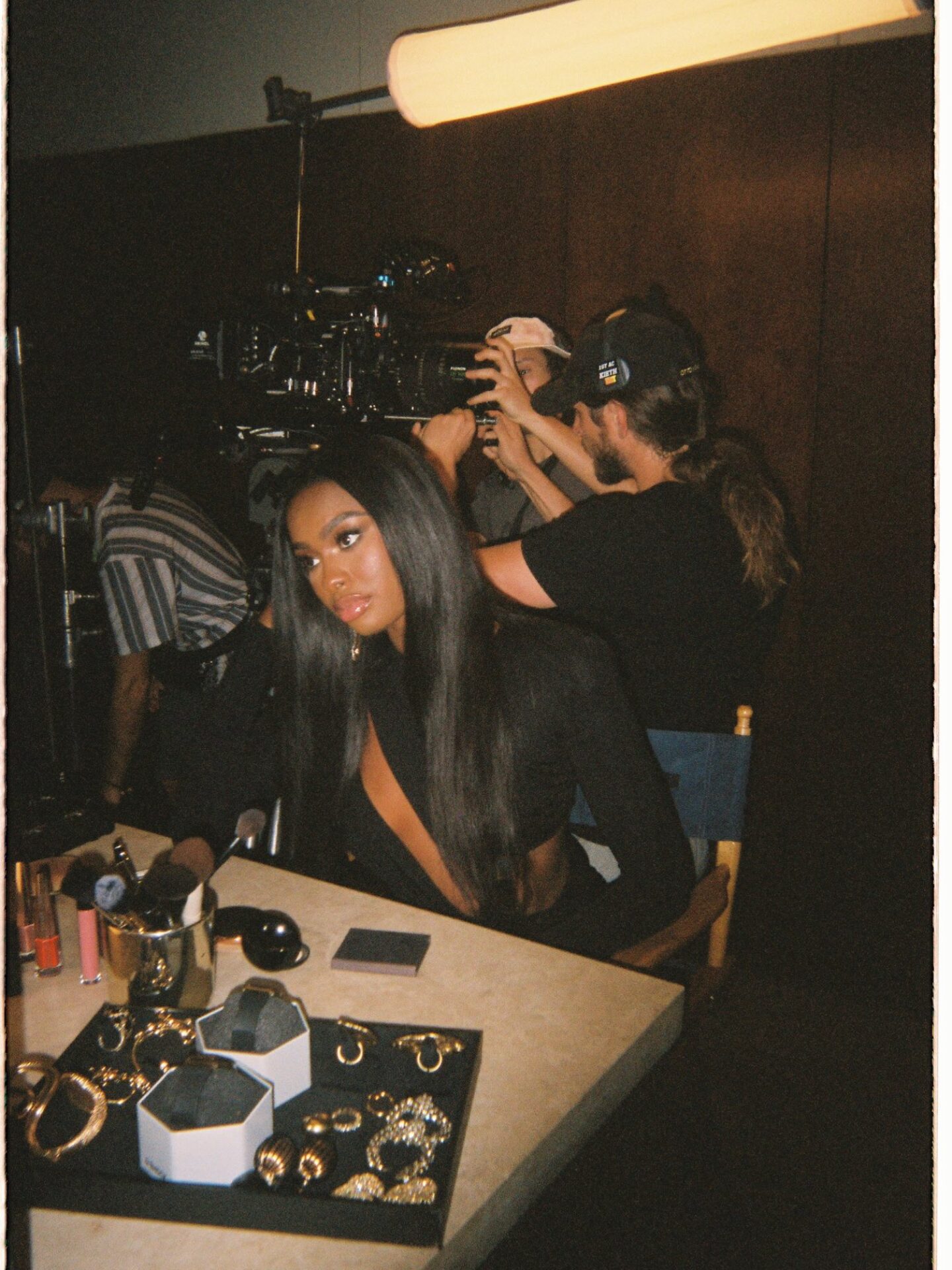 Girls United: I'm a Disney Channel kid, so as soon as you broke out, I was like, "I know that girl. That's NBT."
Coco Jones: "Oh, you went there with it."
Absolutely. You've always been hella talented. The girls were just like, "Oh my god. Who's this Coco Jones girl?" I'm just like, "Girl, how do the girls not know? Are you serious?"
"I know, right, but you know what it is? I'm just grateful for the persistence because it really is about time [and] the right timing. Some people hit that lick quicker, but in reality, the ones that you see now, they've been doing this for decades. It just takes that time, but the girls who get it, get it. Okay?"
Between the reception of Bel-Air and "ICU," and killing magazine covers and spreads, how do you feel balancing it all and what do you do to remain centered?
"The balance has been a work in progress because I've been telling my team and my friends [that] it feels like I have two bosses. Bel-Air is like, 'We need you here, we're promoting this, we're filming 15 hours,' and then, my music side is telling me to do these things. Also, Def Jam is like, 'Hey, she needs to promote this album. We need to go on radio tour. When she could go out of town? What are the dates that she's free?,' and I'm like, 'I don't know. I'm waiting on Bel-Air to let me know what dates I'm free.' So there's a balance to it, and it's hard."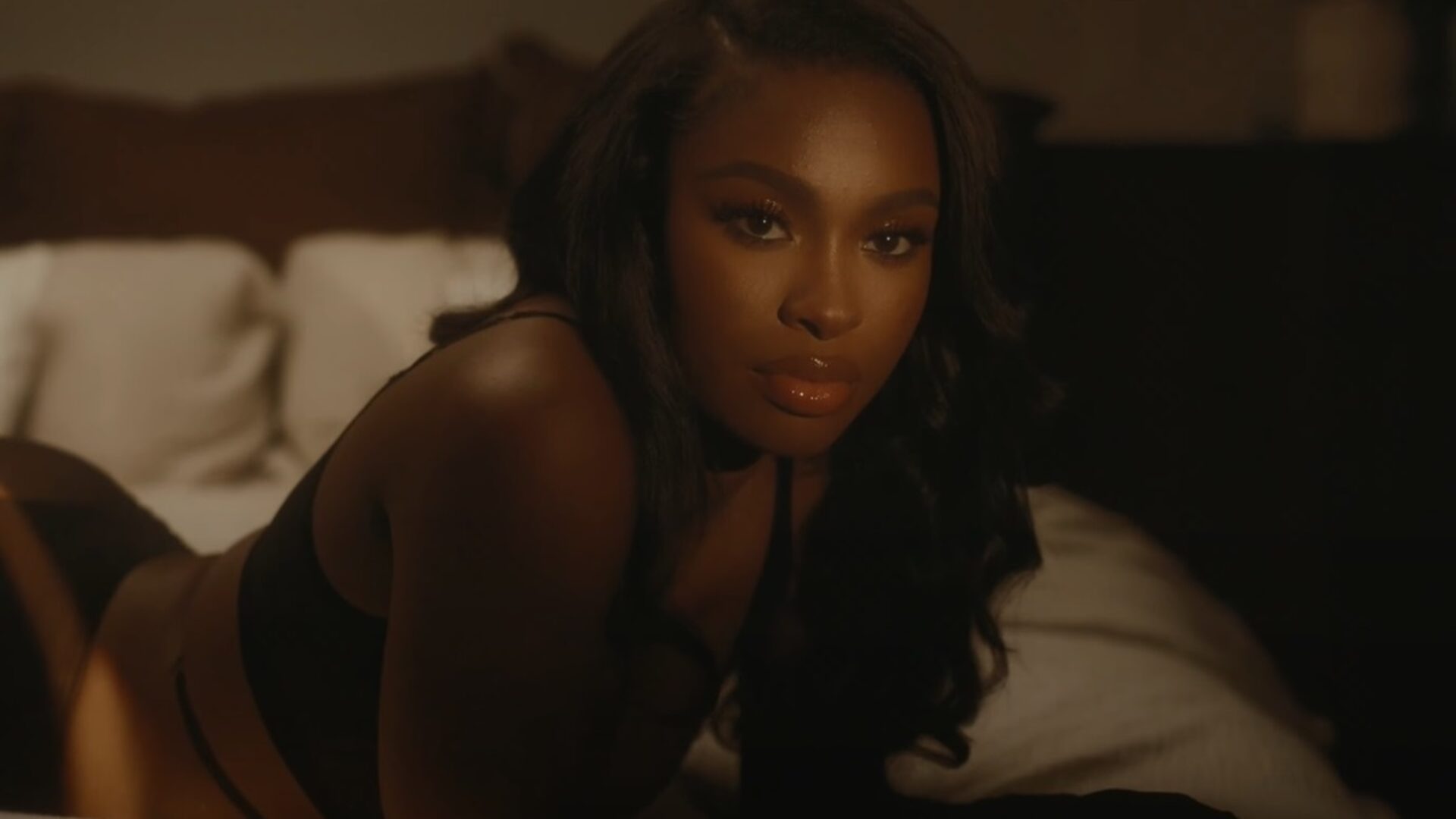 "The way I stay centered is on my off days because there are days where I look at my schedule and I'm like, 'Oh my god. Oh my god. Nothing,' and those are the days that I really strategically pause. I might not even wake up until 11 just because I've been getting up at five, six, staying up till three, four [AM] in the studio. I might purposely just not wake up and not do anything or I would do a therapy session on those days or go outside with my friends and do something completely normal. Let's not talk about business or any of that. Let's just be girls. Let's just have fun. When I am in the thick of it and there's no pausing, I look at my gratitude list and think about all the times where things were moving slow, and I wanted it to be something different so bad. It helps me to just stay present in the moment."
What does the creative process look like for Coco Jones? Do you listen to the beats first, or then write down the lyrics and then match it with the melodies?
"There's definitely not one formula. What I have really been recently doing, and I've done it before of course too, is I'll have these voice notes. I'll sing the lyrics that I hear in my head, and then I'll make that put into logic. Then, I'll make all these other sounds around it with my voice because I don't know how to 'produce' produce and I'll send this to a producer and be like, 'Okay, help. This is what I hear in my head to the best that I can articulate that list. Make this a real-life song.' Sometimes it just comes from a conversation or a random thought, and sometimes it comes straight from the beat. I'm like, 'I know exactly what I want to say. This has inspired a whole theme.' It just depends.
Obviously, we're just scratching the surface of what you're going to give your fans, so what else can we expect? New visuals coming soon?
"Most definitely. Actually, I have a song out with Babyface on his Girls Night Out album, and we shot a video to that so, that'll be coming out next week. Literally, in 10 days, it'll be my breakout EP."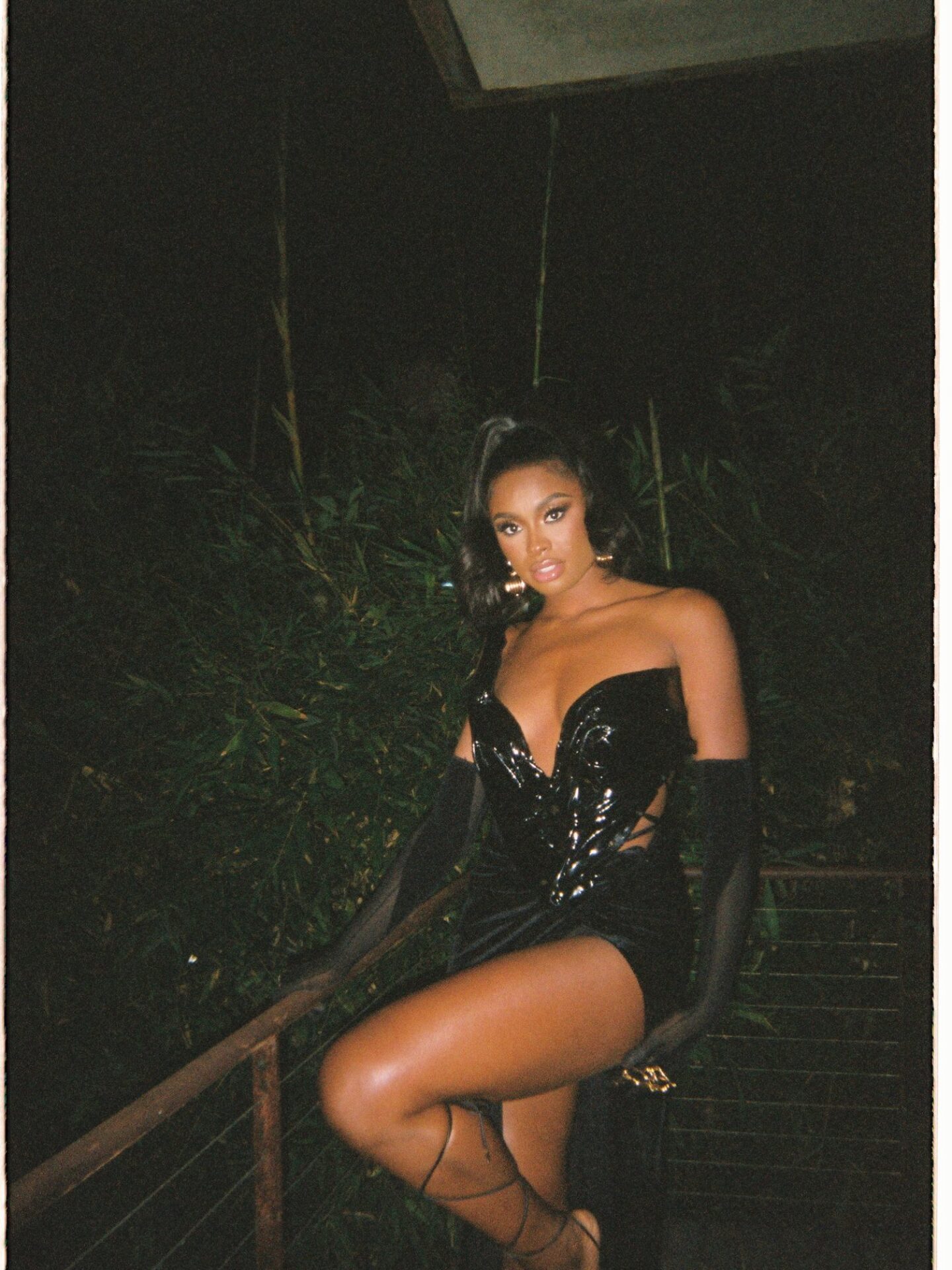 Her debut EP.
"Yes, debut."
We love a debut.
"Okay. We love a debut. What I Didn't Tell You is the name and it comes out November 4th. There will be a visual that comes shortly after the EP comes out. We could expect a lot of different cadences and sounds and styles because I feel like, because I do this whole acting thing, I can embody all these characters. I'll be like, 'Which one of these is the most Coco of all these characters?' I do feel like I have 17 personalities, so what I really want with this album is to tell these stories that people haven't seen from me because they're all off-camera. That's why it's What I Didn't Tell You. These are the things that were happening in my personal life when I wasn't playing these roles, and when I wasn't in front of these interviews. It was just me turning up and living and learning and being happy and sad. These are my personal stories, and I want my audience to help me pick which lanes to really tap into. When this album comes out, it's a lot more on a different theme, but this one has all different types of inspiration."
What's the importance of embodying that vulnerability to your fans and talking about life, love, your career, and your internal thoughts?
"I feel like music is such a platform, and if you think about it, music is everywhere. In the elevator, in the coffee shop, in the spa, it's everywhere, and it can create environments. I feel like the importance of being vulnerable is to tell stories that are useful, to use that platform to make people feel heard and seen, and give them an outlet and a new world to transform into, but you can't do that if you're holding back. That's what I'm really trying to do with What I Didn't Tell You. Even "ICU," my single that just came out, the guy that it's about is currently hitting me up like, 'What? Are we serious? Are you really telling our business all around?,' and I'm like, how do I not? How do I hold back and call myself an artist? That's just what it's got to be. I'm going Taylor Swift. I'll write a song about your ass."
If you could give younger Coco Jones any piece of advice about what she's going to endure while she's embarking on this journey through entertainment as a Black woman, what would you tell her?
"Oh my gosh, I think about this literally all the time. Right now, I wish I could go back to when I was 16 when I first got dropped from the label that I was with. I was beside myself. I thought my dreams were over. I had all these expectations, and they just were shattered. I wish I could go back and be like, 'Hey girl, I'm from the future. Purr. Second of all, this is going to seem crazy, but you just need to go a little crazy. Believe just so illogically in yourself because it's going to work. I would say right now you do believe, but some days you believe at a 10, some days you believe at a two. You have to just stay at a 10 regardless of your circumstances, regardless of what you can see because it's going to happen.'
"'Trust me. Even with wavering faith, it's going to happen. You're going to have so much more fun on this long ass journey if you just stay believing at a 10. Sometimes, it'll feel a little crazy. Enjoy that. Some days you won't really feel motivated to do things, but that's okay. Stay at a 10 in your confidence in yourself and what you are going to do, and it'll really happen.'"
Coco Jones' debut extended play 'What I Didn't Tell You' is available now on all streaming platforms.
About D'Shonda: Born and raised in Brooklyn, NY, D'Shonda Brown is the Associate Editor at Girls United. When she's not interviewing or writing, she enjoys running, dancing, buying sneakers, and binge-watching Lifetime movies.