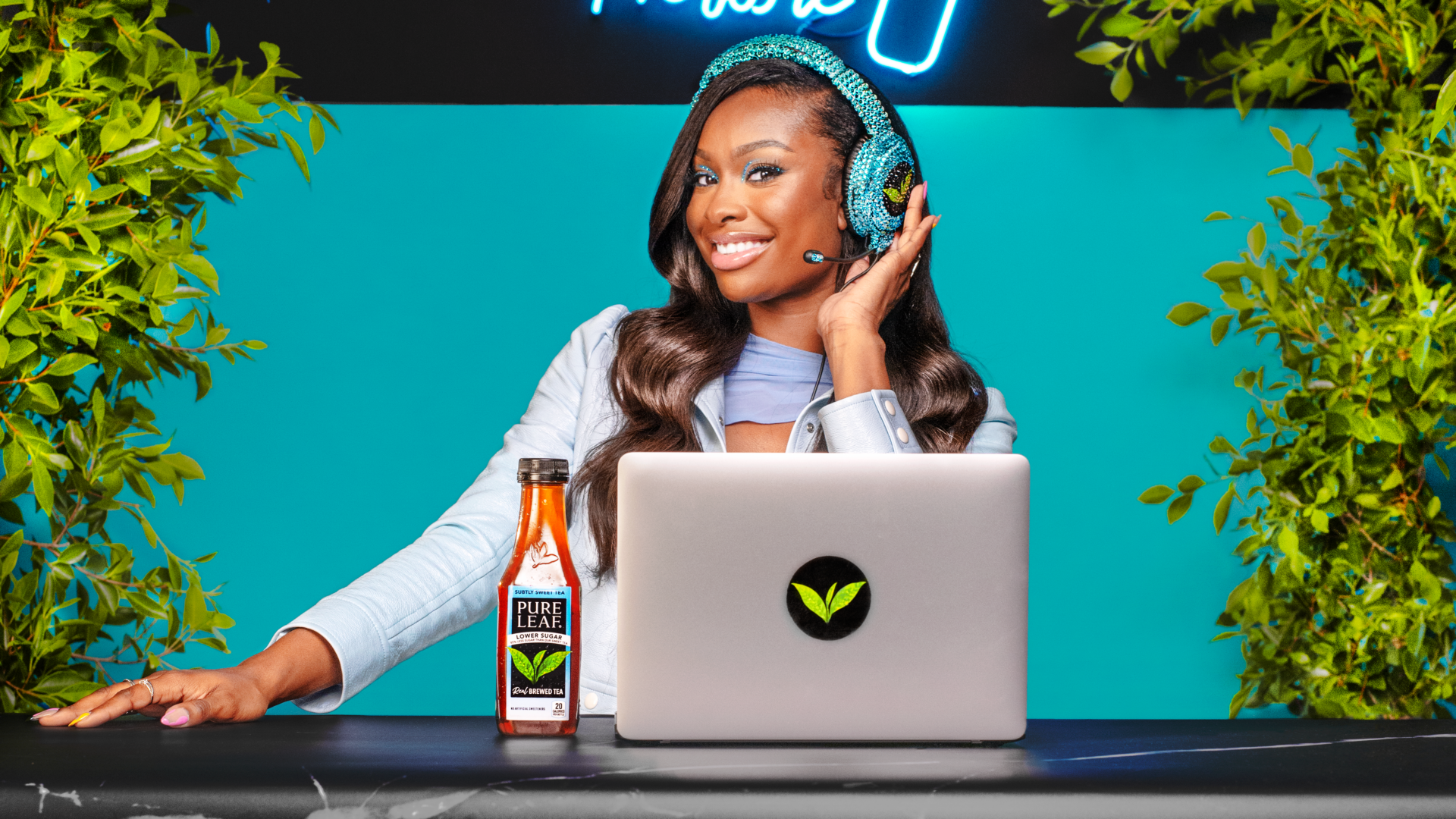 Coco Jones Admits To Her Struggle Of Being 'Too Sweet' In The Entertainment Industry
The 'Caliber' singer partnered with Pure Leef to launch its Subtly Sweet "Hotline"
Oftentimes as women, no matter the industry or age, we're subjected to the societal pressures of being docile. More so as Black women, especially with the trope and negative connotations of being the "angry Black woman," we're forced to believe that sweet, agreeable women are given more positive feedback. But what about those days when you're feeling too sweet and you want to use your voice to shake some shit up? Thankfully, a certain BET-nominated actress and singer knows exactly how you're feeling and is here to offer a solution.
Bel-Air actress Coco Jones recently partnered with Pure Leaf to officially launch the Subtly Sweet "Hotline" on TikTok in an effort to have young girls feel more confident in their "no's" while saying "yes" to themselves. "I found the Subtly Sweet 'Hotline' unique and inspirational, and the idea behind this campaign felt personal," Jones told Girls United when asked about her decision to move forward with the partnership. The Subtly Sweet "Hotline" is also a stem of the Pure Leef brand's overarching "No Is Beautiful" campaign, which originally launched back in 2020.
"Our goal with this campaign was to be a resource for women who are tired of feeling that societal pressure – that many of us know all too well – of having to be 'too sweet; in day-to-day interactions. There is simply no better feeling than lifting other women up and empowering them to put themselves first, and this is exactly what Pure Leaf is doing with the Hotline." Through this partnership, Jones wants to encourage young women to "set bold boundaries" in their lives to start pouring into themselves.
Since the launch of the "Hotline" on her TikTok page, Coco has encouraged her fans and followers to share their "am I being too sweet?" questions in the comments. From there, the "Caliber" singer will assess the situation and share her advice on how to respond with the subtle in-between of sweetness and boundary-setting. With Coco being in the spotlight since the young age of 13 on Disney Channel's Next Big Thing, she wants young Black women to feel seen and heard while using her platform to encourage them to stand firm in their power.
"As a woman with a public platform, I believe it's important to leverage my reach and online presence and especially help young women further advocate for themselves while learning how to set healthy boundaries. I know from personal experience that women of all ages often face societal pressures," Jones added, as she noted the expectation of being 'too sweet' that young girls experience.
"We can see this pressure come through in social media content. Social media platforms are a key source of communication, and content like Pure Leaf's Subtly Sweet Hotline empower young women to find their voice and participate in these important conversations online."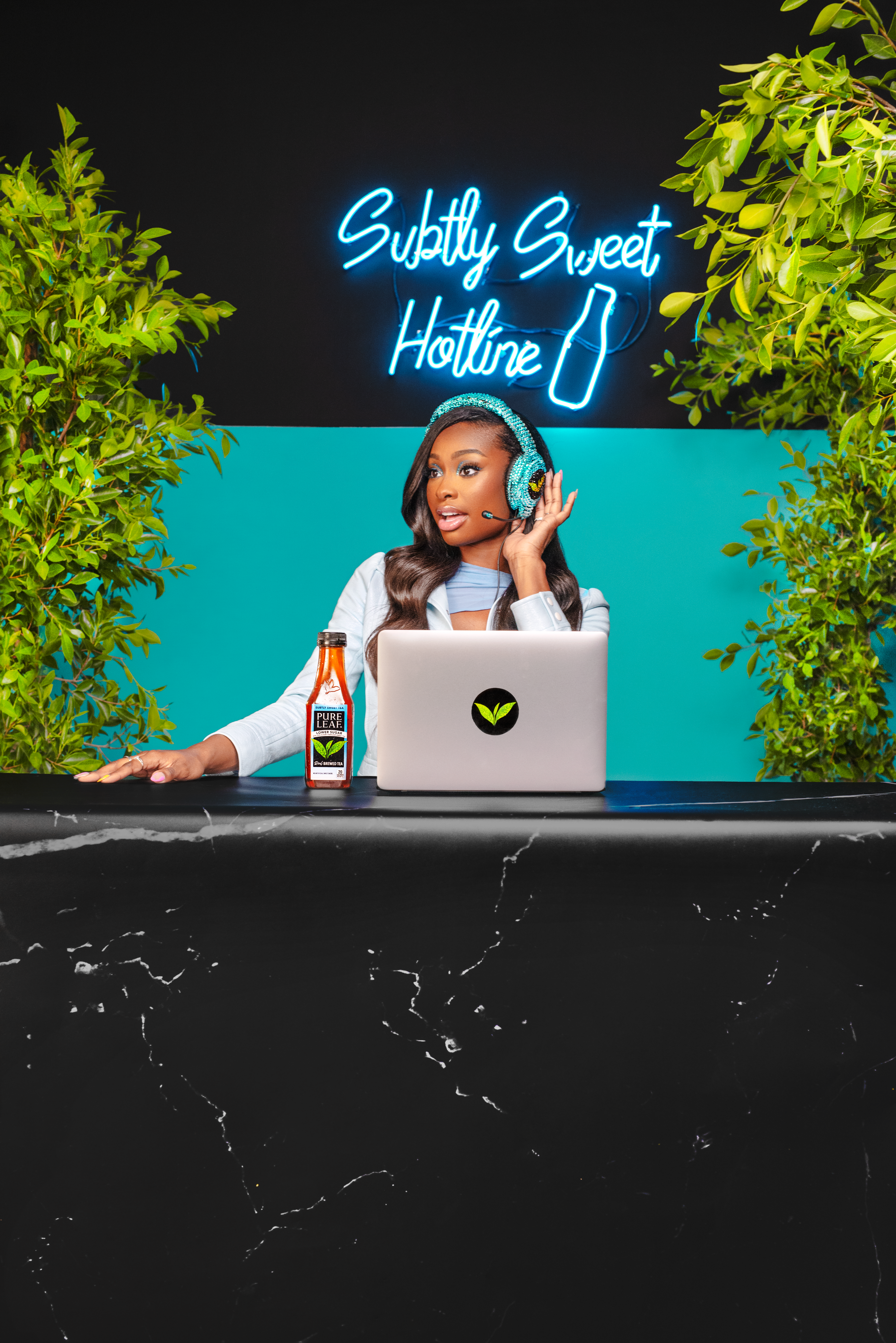 Retrospectively, Jones herself admitted to her struggle with the same societal pressures when she was just breaking into the entertainment and music world. "When I was younger and growing into myself, I struggled with being too sweet in the professional industry. I felt like the nicer I was, the more qualified I would be for more opportunities. But once I realized that my talent was enough, I stopped being inauthentically and overly sweet," Jones said powerfully.
Similar to the advice that she equips young girls with, Jones has continued to have the same support from friends, family, and loved ones in times of self-doubt and when she's in need of a little reassurance. "Some of the best advice I've ever received from a friend or family member is to listen to my intuition," Jones said. "When a lot of opinions make me feel unsure, my family helps me to look at my inner compass inside to find my authentic truth."
About D'Shonda: Born and raised in Brooklyn, NY, D'Shonda Brown is the Associate Editor at Girls United. When she's not interviewing or writing, she enjoys running, dancing, buying sneakers, and binge-watching Lifetime movies.